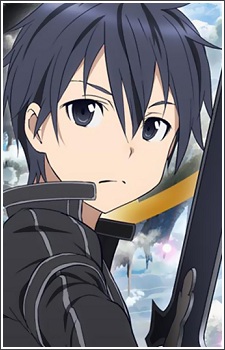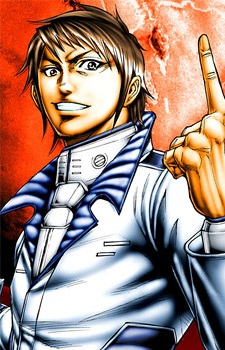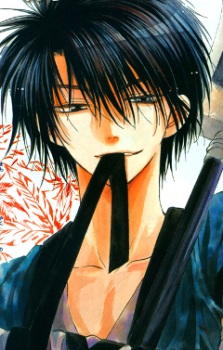 Generally we love anime, sometimes for their plot, sometimes for their visuals and sometimes for their characters. But it is often the characters that we get attached to and they linger in our memories long after the anime ends.
Clearly, characters play a defining role in our favorite anime. While the story shapes up the character, the "Seiyuu" or voice actors and actresses give the characters life. So we owe a lot of gratitude to the Seiyuu.
Let us take a look at five rising and trending Seiyuu of 2014 who has been making some of our favorite characters shine:
1. Yoshitsugu Matsuoka

This charming voice actor has voiced the main protagonist of the popular anime series Sword Art Online. SAO protagonist Kirito's calm and collected nature is well voiced.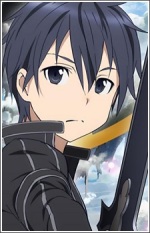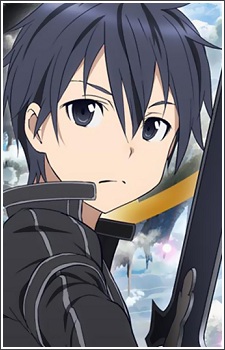 If we take a look at some of the other character he voiced in recent times, popular ones include Arata from Trinity Seven and Kantoku from Denki-Gai.
All three characters had a cool and composed mindset and the voice actor did very well in embedding those attributes into the characters. Yoshitsugu Matsuoka also voiced the kind hearted Titus Alexius of the popular Magi: The Kingdom of Magic.
He will be starring in Saekano: How to Raise a Boring Girlfriend (which will run from January 2015) as the main male protagonist Tomoya Aki. He will also be starring as main male protagonist Yuu Mononobe of series Juuou Mujin no Fafnir and Tooru Kokonoe from Absolute Duo which will run from January 2015. Seems like we will be hearing his voice acting quite a lot this January.
Seeing anime aired in 2014 in which he showed up, we can say he's one of the most rising seiyuu in 2014 for sure!
Touma Kikuchi from Ao Haru Ride
Lubbock from Akame ga Kill!!
Akashi Saginuma from M3 The Dark Metal
Nozomi Kamiya from Wolf Girl and Black Prince
Izuna Kokuyou from Gaist Crusher
Tatsuya Ochiai from SHIROBAKO
Kira Lebedev from Strike the Blood
Zio Inzagi from Blade Dance of the Elementalers
Kirito from Sword Art Online
Arata Kasuga from Trinity Seven
Kantoku from Denki-Gai
Sora from No Game No Life
Magellan from Nobunaga the Fool
Aoba Watase from Buddy Complex
Shou from Blade & Soul
Masaki Ichijou from The irregular at magic high school
Yuuki Aito from The Comic Artist and His Assistants
Hajime Aoyagi from Yowamushi Pedal: Grande Road
2. Nobunaga Shimazaki

This dashing voice actor shows his mastery at his vocation in his voicing of the main protagonist of Parasyte, Shinichi Izumi.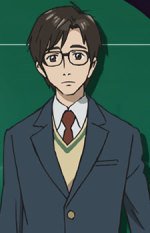 The character Shinichi is initially a nice as well as wimpy to a certain extent, but becomes stronger and no longer overly emotional when Migi, the parasite, takes over his hand. This transition in Shinichi's character is skillfully played out by Nobunaga Shimazaki, which highly contributed to making Parasyte an awe inspiring series of 2014 (and will continue into winter 2015).
Nobunaga Shimazaki also voiced Souji from Ore Twintails ni Narimasu, which has another series with a considerable and growing fan base. Ano Natsu De Matteiru of 2012 also starred the voice actor, as he voiced the main protagonist Kaito Kirishima. You can't forget Haruka Nanase from Free! too. Seems like the voice actor has been moving from voicing light hearted and bright characters to darker and sophisticated ones.
3. Natsuki Hanae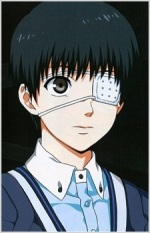 Natsuki Hanae voices the protagonist Ken Kaneki of the well known anime series of 2014 Tokyo Ghoul. Those who have not seen it yet might want to try checking this series out.
The plot is intriguing, and the voice actor really does well to embed the shy and reserved sentiments in Ken Kaneki's voice.
He also voiced Kousei Arima, the main protagonist of the 2014 series Your Lie in April (The series will continue into 2015 so this is a good time to start watching this heart-warming anime series). Arima and Kaneki may not be very similar in terms of character, and are definitely from different world settings, regardless Natsuki Hanae voices both characters well.
He also voiced Atsuhiro Maeda of Tari Tari (2012). Among running and series upcoming in winter 2015, he will be voicing the supporting character Aoi Torasaki of Absolute Duo (not yet appeared in the anime) as well as Gilbert from Junketsu No Maria.
For Tokyo Ghoul fans, the sequel Tokyo Ghoul √A is expected to come out on Winter 2015, and Natsuki Hanae will continue to voice Ken Kankeki. So be sure to check it out! That is not all, as Natsuki Hanae will also be voicing Inaho Kaizuka, the main male protagonist of Aldnoah Zero (second season) which will air from January 11th 2015.
4. Yoshimasa Hosoya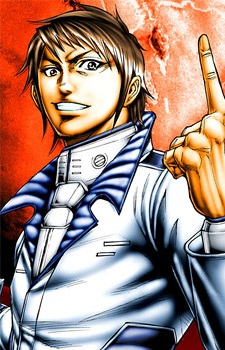 Yoshimasa Hosoya, the man behind the powerful voice of Akari Hizamaru of Terra Formars, not only has the looks but also a strong matured voice which gives his characters a rather hot-blooded nature.
This is visible in some of the other characters he voiced like Takeru Hibiya from The Wolf Girl and the Black Prince (2014). Another clear example would be Masrur from Magi: The Labyrinth of Magic, whose biggest trait is shown as possessing immense physical strength.
Compared to the first three Seiyuu or voice actors who voiced characters attributed as nice, calm, collected and even reserved, the characters Yoshimasa Hosoya voiced are more extroverted and physically well-built.
If you are looking for new and upcoming content from Yoshimasa Hosoya, check out Kuroko no Basket 3rd season as Yoshimasa Hosoya voices Junpei Hyuuga and Gundam Build Fighters Try as he voices the supporting character Adou Saga.
5. Tomoaki Maeno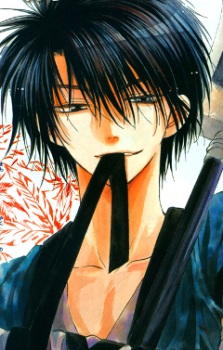 The charismatic voice actor has voiced for Hak Son of the 2014 anime series Akatsuki no Yona. Hak really blossoms as an interesting, calm and composed person thanks to Tomoaki Maeno's skilled voice acting.
He voiced Naotsugu of Log Horizon, a character that really makes the anime humorous and enjoyable. He also voiced Camus from Uta no☆Prince-sama♪ Maji Love 2000%, Juichi Fukutomi from Yowamushi Pedal and Junichi Tachibana from Amagami SS.
---
While we can be charmed by the character and their backgrounds, we can also be enchanted by their voices. Fortunately, if you like the voice of a certain character, you can find out who voiced the character and find what other anime he has contributed in. The voice actors, especially in Japan, are often trained in proper schools for voice acting and many of them have notable fan bases. So If you like a certain voice actor, join the fans and show your support for them. It is time to put the spotlight on the voice actors and actresses, the people who give life to the anime characters we love and admire.
Let me know Seiyuu you like in the comments below!
by DarkVizier
---