También puedes leer este artículo en:Español
A seiyuu is probably one of the most crucial asset in an anime production. Of course, having a great story, characters, graphics, or animation is one of anime's selling point, but what brings the characters into live as they bring the audience through the story is, no doubt, the seiyuu's acting and voices. In that regards, it's only fair to bring into light the best ones that have been getting busy in the year of 2015.
Here is a selection of the Top Ten Seiyuu/Voice Actor of the Year 2015, all of whose works you should definitely check out—more so if you're a fan of theirs!
10. Hayami Saori (Shirayuki from Akagami no Shirayuki-hime)

Episodes: 12
Aired: Jul 2015 - Sep 2015
Being a rising seiyuu in such a young age is nothing to be looked down upon. Starting her seiyuu education in her early teens, Hayami Saori has had the chance not only to act as various kinds of characters, but also to perform a good number of anisongs as well. Those who are fans of harem-themed anime would definitely be familiar with Hayami's soft but bright voice—but that does not mean she's only well-known in anime of that genre. For several years now, Hayami Saori has been branching out into various anime genre, and in 2015, she proves how good she is in bringing her characters alive.
This year, Hayami's best role is probably her Shirayuki from Akagami no Shirayuki-hime—in which she also performs the opening song (speaking of which, in the second season airing January 2016, she'll be returning to sing the opening song as well!). Soft, cheerful girls are probably Hayami Saori's comfort zone, but this year she also challenged a range of roles, including Ogasawara Haruka from Hibike! Euphonium, A from Show By Rock, the cool Ryuu Lyon from Dungeon ni Deai wo Motomeru no wa Machigatteiru no Darou ka?, Shiraishi Urara the heroine of Yamada-kun to 7-nin no Majo, the cold Yukinoshita Yukino from Yahari Ore no Seishun Love Come wa Machigatteiru Zoku, and of course, the little badass devil Hiragi Shinoa from Owari no Seraph.
---
9. Shimazaki Nobunaga (Nanase Haruka from High☆Speed!: Free! Starting Days)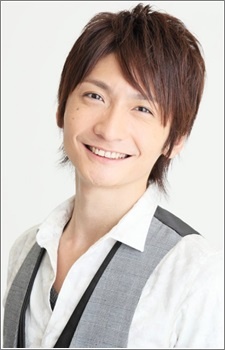 Episodes: Movie
Aired: Dec 2015
Another one of a younger rising seiyuu, fans of otome games and CDs would have been familiar with Shimazaki Nobunaga's name for a while, but overseas audience began to look his way ever since his hit role in Free! as Nanase Haruka. This December, too, Nobunaga—lovingly called Zakki by his overseas fans—continues his role as Nanase Haruka in the High Speed!: Free! Starting Days movie, with the additional challenge of voicing a young teenager fresh out of elementary school. Sports anime lovers would have heard Nobunaga a lot this year, since he voiced both Furuya Satoru in Daiya no Ace and Sakurai Ryou from Kuroko no Basket.
This 2015 year, Nobunaga has voiced various characters from various genre of anime—other than his long-standing roles in sports anime, Nobunaga branches out to roles in mecha anime such as Mikado Reo in Soukyuu no Fafner EXODUS, and Kaibuki Akira in Aquarion Logos, the shoujo-ai genre with Ninomiya Shigure in Mikagure Gakuen Kumikyoku, the shoujo romance genre as Sunakawa Makoto in Ore Monogatari, and Hudson in Vampire Holmes. His female otome CD fans also got to hear him in Makura Danshi as Sasayama Nao.
---
8. Horie Yui (Miss Monochrome from Miss Monochrome: The Animation 3)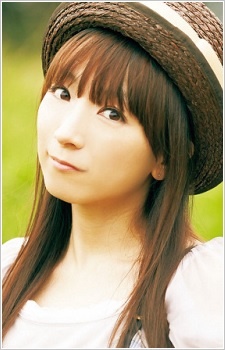 Episodes: 13
Aired: Oct 2015 – Dec 2015
A well-known seiyuu as well as performer who only gets better as she ages, Horie Yui deserves a special mention this year for getting her own series, Miss Monochrome: The Animation, its second and third season, as well as releasing her own singles under Starchild this year. Not only that, in 2015, Horie Yui is involved in at least 20 different TV anime—eight of which she stars as one of the main characters.
Called Hocchan by her fans, Horie starred and performed the opening songs both as little Kushina Anna in [K] and B-Type-chan in Ketsuekigata-kun! 3. She also voiced Takanashi Kaoruko in Classroom Crisis, Millhiore F. Biscotti in Dog Days, and Yuria in DD Hokuto no Ken 2 Ichigo Aji+. It's also interesting that she even got to play herself in Sore ga Seiyuu!.
---
7. Suzuki Tatsuhisa (Nase Hiroomi from Kyoukai no Kanata Movie: I'll be Here-Mirai Hen)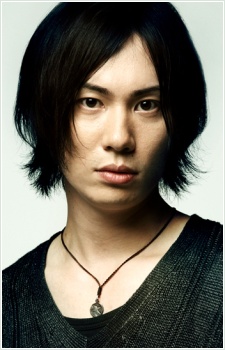 Episodes: Movie
Aired: Apr 2015
The popularity of Suzuki Tatsuhisa—also nicknamed Tatsun by his fans—this year is not only just because of the rising popularity of his rock band OLDCODEX, but also for his many recurring big roles in 2015. Tatsun continues his hit roles as both Nase Hiroomi and Tachibana Makoto in Kyoto Animation's two big movies this year: Kyoukai no Kanata: I'll be Here-Mirai Hen, and High Speed! Free! Starting Days.
In Owari no Seraph: Nagoya Kessen-hen, Tatsun also makes a comeback as Hiiragi Shinya. Other recurring big roles he does this year would be Kurosaki Ranmaru from Uta no Prince-sama (which also adds to his music discography), Lockdown from Q Transformers: Kaettekita Convoy no Nazo 2, and Mukami Yuuma in Diabolik Lovers More, Blood. On the list of Tatsun's new roles, however, his fans might find his deeper voice as Jinnai Mitsugu in Soukyuu no Fafner EXODUS interesting, as well as his role as Yamane Yukihiro in Subete ga F ni Naru and Loewen from Dance with Devils.
---
6. Amamiya Sora (Shirasaki Iris from Classroom Crisis)

Episodes: 13
Aired: Jul 2015 – Sep 2015
Another rising, young female seiyuu on the list, Amamiya Sora secures five different anime this year as one of the main characters in each one. Not only did she voice Shirasaki Iris in Classroom Crisis, she also came back as Kirishima Touka in Tokyo Ghoul. Spring 2015 was definitely her time to shine, considering she also voiced Isla in Plastic Memories.
Her other notable roles this year would definitely be Denpa Kyoushi's Kanou Minako, and Punch Line's Narugino Mikatan. But above all, Amamiya Sora deserves a big applause for her participation in the heartfelt movie of Kokoro ga Sakebitagatterunda—which is a must-see if you are Amamiya's fan.
---
5. Kaji Yuuki (Nishio Akira from Soukyuu no Fafner: Dead Aggressor - EXODUS)

Episodes: 26
Aired: Jan 2015 – Apr 2015, Oct 2015 – Dec 2015 (2nd Season)
Mostly well-known to voice young male characters and a gorgeous screaming voice, Kaji Yuuki's year of 2015 is mostly made of his recurring roles. Out of at least 20 TV anime he was involved in this year, in the list of his comfort zone roles are his recurring roles as Nishio Akira of Soukyuu no Fafner EXODUS, Eren Yeager in Shingeki! Kyoujin Chuugakkou, Sakamaki Kanato of Diabolik Lovers More, Blood, and Yukine in Noragami Aragoto. He also makes a comeback in Nisekoi as Maiko Shuu, Yumasaki Walker in Durarara!! x2, and Totsuka Tatara in K: Return of Kings.
Of note is his unusual role of Hirmiz a.k.a Silvermask in Arslan Senki—his fans who'd like to see another side of Kaji's voice would do well to check it out.
---
4. Sawashiro Miyuki (Awashima Seri from K: Return of Kings)

Episodes: 13
Aired: Oct 2015 – Dec 2015
What is fascinating about Sawashiro Miyuki is probably her range of roles—from cute shy girls such as Nanami Haruka in Uta no Prince-sama: Maji Love Revolutions, to the no nonsense, firm lieutenant Awashima Seri of K: Return of Kings, Sawashiro Miyuki brought them to life rather flawlessly. She's also the one behind the voices of Remy Odhner in Gunslinger Stratos, Bishamon in Noragami Aragoto, and Akagi Towa in Go! Princess PreCure.
In one of her notable roles this year is the long-awaited return of Celty Sturluson in Durarara!! x2, her double roles as Elizabeth and Yoshino Chidori in Persona 3 the Movie, and Karanomori Shion in Psycho Pass the Movie.
---
3. Miyano Mamoru (Ichinose Tokiya from Uta no Prince-sama: Maji Love Revolutions)

Episodes: 13
Aired: Apr 2015 – Jun 2015
Not only is he busy with his career as a solo singer this year, Miyano Mamoru—nicknamed Mamo by his fans—adds more to his music discography with his recurring role of Ichinose Tokiya in Uta no Prince-sama Maji Love Revolutions. Involved in no less than 17 TV anime and at least four movies, Mamo does a wide range of recurring characters: from the sulky Fushimi Saruhiko of [K] Return of Kings, the flamboyant Berg Katze from Gatchaman Crowds Insight and Shuuzou from Show By Rock!!, the silly idol Harada in Death Parade, and the airy-type Kida Masaomi from Durarara!! x2 who turns out to be an angsty teenager.
Mamo's best role this year though, no doubt, falls to Ichirohiko in Bakemono no Ko movie—a pleasant surprise for Miyano Mamoru's fans who watched the movie without knowing that he also plays a role in it. In the currently still airing movies of High Speed! Starting Days and Ajin: Shoutotsu, Mamo also stars as Matsuoka Rin and Nagai Kei.
---
2. Hanazawa Kana (Tsunemori Akane from Psycho Pass the Movie)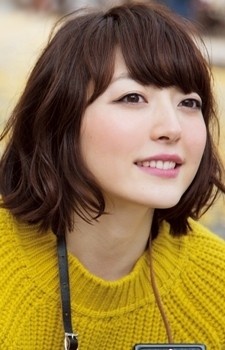 Episodes: Movie
Aired: Jan 2015
Easily the most popular female seiyuu today, Hanazawa Kana began the year with a bang with her role as Tsunemori Akane in Psycho Pass the movie and her long-awaited return as Sonohara Anri in Durarara!! x2. Another one of her notable main roles is Bandou Marimo from Teekyuu, which reached its sixth season this October and will be airing its seventh season in January 2016, and Onodera Kosaki in Nisekoi.
Being busy with the release of her new single does not stop Hanazawa Kana from involving herself in no less than 19 anime this year, not counting the OVA and movies she participates in. She is also the one behind the voice of Ezekiel in Junketsu no Maria, Jie Mei in Ushio to Tora, and Firill Crest in Juuou Mujin no Fafnir.
---
1. Kamiya Hiroshi (Yato from Noragami Aragoto)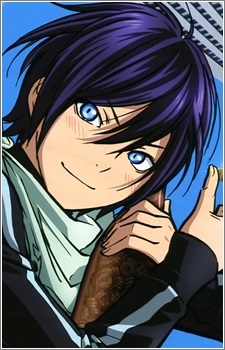 Episodes: 13
Aired: Oct 2015 – Dec 2015
Winning the Popularity Award for the fourth consecutive time in this year's 9th Seiyuu Award, Kamiya Hiroshi deserves the first mention in this article. He shines as Yato in Noragami Aragoto, but his most anticipated role this year would be his comeback in Durarara!! x2 as Orihara Izaya and perhaps Akashi Seijuurou of Kuroko no Basket. His roles in sports anime this year does not stop there, though—Kamiyan, as his fans call him, also starred in the second seasons of Daiya no Ace as Sanada Shunpei, Takeda Ittetsu in Haikyuu!, and Alex O'Brian in Baby Steps.
In the comedy genre, Kamiyan covered the roles of the new hit anime Osomatsu-san as Choromatsu, as well as returning to his role as Souma Hiroomi in Working!!!, and taking the lead role in Denpa Kyoushi as Kagami Junichirou. He also plays himself in Sore ga Seiyuu!. Last but not least is of course, his flawless performance as Nicholas Wong in Psycho Pass in the beginning of 2015.
---
2015 had been a good year for the rising young seiyuu, especially for the ones who have been slowly poking their heads up on the radar. The many sequels and movies released this year also means a lot of recurring characters, which also brings back voices you might have missed. The more experienced seiyuu and veterans don't seem to be relishing their grip on their field and popularity yet, which also means this year had been an interesting look at how the rising young seiyuu work together with the long-timer ones.
If you're a seiyuu fan, do drop by to comment with your opinions about the seiyuu performances and industry in 2015! If you are not one, why, it's about time to get interested in how they bring your favorite characters alive, don't you think?
---