También puedes leer este artículo en:Español
We should consider ourselves lucky when it comes to what kind of creatures we have in our world. Because when it comes to the world of anime, well let's just say we should be happy we don't have demon's and other supernatural beings in our daily life.
Like in Beelzebub, where the main protagonist lands a job of raising a demon child. I believe the supernatural exists close to everyone's heart because of the big ''What if...'' and the constant thoughts about the creatures that might be living with us in secret. The great thing about these kinds of anime, is they can take place at any time and place. Which brings out a lot of interesting plots and characters.
It's time to take a look into the demon world and see what other recommendations there are for all of you anime lovers out there.
Similar Anime to Beelzebub
1. Gintama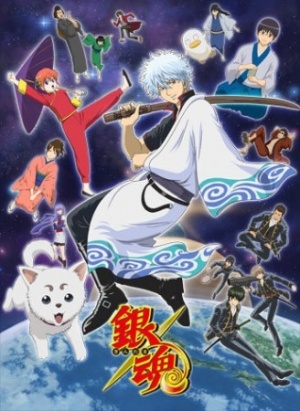 Episodes: 201
Aired: April 2006 – March 2010
In a time where aliens have landed on earth and where a public ban on swords has been set, not really a good time to have the status of Samurai. This is the reality of Gintoki Sakata, a samurai whose trying to make ends meet by taking any job he can get as a freelancing Samurai in a world filled with all kinds of aliens and humans.
Both Beezlebub and Gintama have similar main protagonists who are lazy in a cool way and at times, pretty naive, but make up for it in strength. It's not just the main characters who share similarities. Many of the main cast have similar personalities as well, and both series have lots of action, battles and over the top comedy. The atmosphere is something a botch anime shares as well.
Gintama Trailer
---
2. Hataraku Maou-Sama! (The Devil is a Part-Timer!)

Episodes: 13
Aired: April 2013 - June 2013
The Devil King Sadao has almost taken over the world when his plans are shutdown by Hero Emilia. Devil King Sadao is forced to move to another world in modern day Tokyo. Because he only has one skill, taking over the world, he is forced to take on a new job and all the hardship that comes with it.
The similarities between Beezlebub and The Devil is a Part-Timer!, is the not so serious tone the anime focuses on. Both anime have a demon character who has some kind of power, but becomes sealed away. The main characters life is changed and is forced to deal with it, and the relationship between the main protagonist and the main female character is not so great. Both Anime include action, and the theme of taking over the world. These two anime are similar in many ways and is a great series to watch.
TV anime "working devil sama!" PV full version
---
3. Katekyo Hitman Reborn!

Episodes: 203
Aired: October 2006 – September 2010
The underworld mafia family, Vongola, is the strongest in the business. Vongola's boss is about to retire but before he can do that, he needs to choose the one who will takes his place. Sawada Tsunayoshi is just a normal boy going to Junior High, whose life is about change in ways he can only dream of.
Both Beezlebub and Katekyo Hitman Reborn!'s main protagonist has some kind of partner which seems to be a strange match. Even though they seem weird, they care about each other a lot as they deal with all kinds of problems. Both contain comedy and revolve around high school life. Other similarities between the two are the large amounts of characters in the anime, and the various persona's they each have.
Katekyo Hitman Reborn! Trailer
---
Any Animes Like Beelzebub ?
4. Chibi Devi!

Episodes: 75
Aired: October 2011 – February 2014
Sawada Honoka is a very shy 14 year old girl who is bullied easily by her fellow classmates. Honoka doesn't believe in God, Angels or Devils. Until one day, a devil baby is found in her room which makes her questioning everything about life and her beliefs.
Chibi Devi is similar to Beelzebub in lots of ways. It's basically a cute version of the latter. An anime aimed at a teenage female audience, in a very good way. One could imagine the biggest similarities in both anime is they have a main protagonist who has been given the job of raising a baby boy who is a demon. A good watch to see the cute side of a demon.
chibi devi little wonders
---
5. Great Teacher Onizuka

Episodes: 43
Aired: June 1999 - September 2000
As the title of the anime suggests, this is the story of Onizuka, a former biker gang leader, who wants a better good job as his goal. That job is to become the greatest teacher and to meet sexy high school girls. Really, he hasn't changed his ways just yet.
The similarities between Beezlebub and GTO are the main protagonists, who are cool and strong individuals. The action we see in both anime have similar environments, the characters in both anime who aid the main protagonists are similar, they both share the fact that the main character faces new and different challenges throughout the anime and they both have a comedy style which explores a lot of different situations to make the viewers laugh.
TOKYOPOP Presents GTO Anime Trailer
---
6. Kami Nomi zo Shiru Sekai (The World God Only Knows)

Episodes: 12
Aired: October 2010 - December 2010
Keima Katsuragi is a Dating Sim master, and his dream is to go into the 2D world to chase his digital girlfriends. Keima soon finds himself chasing real life girls when he gets a email from a mysterious sender known as, the Capturing God. The Capturing God has placed a exploding collar around Keima's neck and forces him to get girls to fall in love with him in order to scare out the souls who are hiding in their hearts.
Beezlebub and Kami Nomi zo Shiru Sekai have similar themes about hell and demons in the human world. They also have main protagonists who are stuck with a demon due to a contract, and they try to get rid of their new problem as fast as they can so everything can be as it once was. Both anime also have a demon girl who helps the main protagonist as well as coming up with lies to his parents so they can stay together.
The World God Only Knows - Official Trailer
---
I hope this list had some good recommendations of demons and the supernatural!? Be sure to check them out and remember to never make a deal with the devil! Also, if you have any other recommendations of anime similar to Beezlebub, let us all know in the comments below!
---