Ah, high school, the springtime of youth and teenage angst. Difficult for some, amazing for others, the high school environment is probably the most common setting for a lot of the stand out anime titles we've had in recent times. Characters go through interesting journeys in their school halls, making friendships that last a lifetime! Where do they usually meet these forever friends, you ask? At the clubroom after school, of course! Metaphorically flipping through yearbooks from different shows, we thought we'd show you some of the weirdest after school clubs in anime; but also, some of the coolest! An older listing can be found below.
10. Quiz Study Group – Nana Maru San Batsu (7O3X/Fastest Finger First)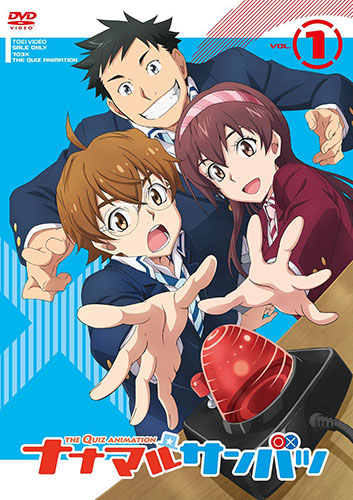 Episodes: 12
Aired: July 2017 – September 2017
Koshiyama Shiki is a first-year high schooler at Buzou High School who on his first day at school, suddenly finds himself approached by the Quiz Study Group, a school club involved in all things quiz related! The shy bookworm spends all his time reading rather than socialising, which prompts him to sign up to be one of the two librarians in his class. Shiki's frail physical constitution makes him ill-suited to sports clubs, but his lack of interest in the more cultural societies at the school makes it hard for him to choose a club. However, he finds himself up on stage during the Quiz Club's presentation at assembly and does something amazing! Is the Quiz Study Group Shiki's chance to finally have a balanced school life?
Finding his place in school in the most unique place, the smart Shiki is quickly recruited by the Quiz Study Group and gets cracking on his journey to becoming "Quiz King". Anime can really be about anything, and Nana Maru San Batsu is proof of this. There are quite a few weirdos in the Quiz Study Group, particularly Shiki's crush, Fukami Mari, and the Quiz Club's captain, Sasajima Gakuto. Be that as it may, each character truly makes it feel like joining a similar club would be a lot of fun!
---
9. Outdoor Activities Club – Yuru Camp (Laid-Back Camp)

Episodes: 12
Aired: January 2018 – March 2018
Shima Rin's ideal getaway is camping at the base of Mount Fuji. Her favourite activity in the whole world is camping – from pitching tents to gathering firewood, she does all of it by herself and loves it. One of Rin's normal solitary camping sessions becomes camping for two when she comes across lost girl Kagamihara Nadeshiko, who then takes refuge at her campsite. Nadeshiko had intended to see Mount Fuji but fell asleep on her way there, finding herself alone, she solicited help from the only other person around – Rin. The two girls enjoy their chilly night together, eating ramen and having campfire conversations and when Nadeshiko's older sister finally comes to pick her up, both she and Rin ponder the possibility of camping together again.
This entire anime feels like a hug – from the soft colour scheme and gentle art style, to the adorable characters themselves! The Outdoor Activities Club has its fair share of banter and with our protagonist Shima Rin being the most experienced of the bunch, Yuru Camp is every bit as fun and educational to us as it is to the characters themselves. Seeing the Outdoor Activities Club makes camping in the great outdoors a lot less daunting than it seems.
---
8. Drama Club – Clannad

Episodes: 23
Aired: October 2007 – March 2008
Okazaki Tomoya is a cynical delinquent who believes he'll never become anything. He often skips school with his friend, Sunohara Youhei. One day while walking to school, Tomoya passes a girl from his school muttering to herself. She then exclaims "sweet bread!", catching Tomoya's attention. Her name is Furukawa Nagisa and she quickly thinks of Tomoya as a friend, but he isn't too moved by their encounter. However, he starts seeing more of her around school and so he eventually befriends her. He learns that Nagisa has been held back a year due to a severe illness and she wishes to revive the school drama club. Tomoya decides to help her, with the assistance of four others. As Tomoya interacts with each girl, he learns more about them and their problems, trying to help each one overcome her obstacles.
Okazaki Tomoya has his work cut out for him at first when he decides to help Nagisa revive her favourite club at Hikarizaka High; however, as they gather more friends and even put something on for the school festival, we see the revived Drama Club as a place where friendships blossom. With Sunohara, the Fujibashi twins, the silent Kotomi and his other friends, the once dead school club becomes the site for the healing of many of the show's main characters.
---
7. Occult Research Club – Highschool DxD

Episodes: 12
Aired: January 2012 – March 2012
Hyoudou Issei is a perverted high school student who spends all his time peeping on women and daydreaming about having his own harem one day. When a girl from another school asks him out on a date, Issei feels like he's finally having his big break; however, she turns out to be a fallen angel who kills him. Luckily, Issei is given a second chance at life when his upperclassman, Rias Gremory, a high-class demon, revives him as her servant. He then joins the ranks of the school's Occult Research Club, learning to fight and survive the violent new world into which he has been thrust, all while keeping it a secret from family and friends.
The Occult Research Club is actually just a front – the club is actually the safe haven for Rias Gremory's house of demons, one of whom being the main character, Issei. With each passing season of the anime, the club's members slowly increase in number, adding a whole cluster of new personalities. Despite the fact that they have to go on a host of dangerous missions and get into heaps of trouble, the Occult Research Club is definitely the kind of tight-knit circle that one needs in school.
---
6. Good Job Club – GJ-bu

Episodes: 12
Aired: January 2013 – March 2013
High school student Shinomiya Kyouya is in a bit of a pickle when a few of his female schoolmates kidnap him and force him to become a member of the GJ, a mysterious school club based in an abandoned school building. Led by the short yet sassy Mao, Kyouya meets the members of the GJ Club, namely Mao's little sister Megumi; the ditzy genius Shion and the gluttonous enigma Kirara. Kyouya's school days become infinitely more interesting as he gets to know this wacky bunch.
The Good Job Club is quite simply, a club of miscellaneous activities. They get up to something new every single day and each day is wackier than the last! Kyouya goes through quite a lot with this group each day, but with each character bringing their own eccentricity to each club meeting, the Good Job Club definitely a lovable school club! It is really weird that they had to kidnap one of their members, though!
---
5. Genshiken – Genshiken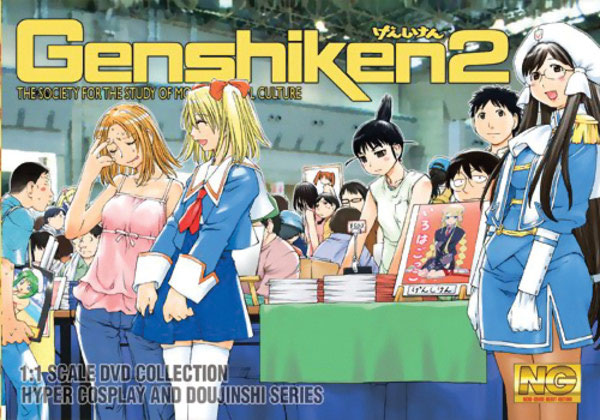 Episodes: 12
Aired: October 2004 – December 2004
Sasahara Kanji is a college freshman with no friends and nowhere to fit in. This is until he stumbles upon the Society for the Study of Modern Visual Culture, also known as Genshiken. The club's goal is to bring all of otaku culture together. Kanji's first day at the club doesn't go too well as he's embarrassed by a senior, leaving the meeting renouncing his inner nerd. However, after befriending Kousaka Makoto, another nerd, Kanji ends up going to club gatherings more often and becoming more involved, eventually coming to meet other club members, like Kousaka's normie girlfriend, Kasukabe Saki, who is vehemently trying to turn her boyfriend into a normie. While Saki tries to change her man, Kanji comes to truly love Genshiken and the part of himself that loves everything otaku.
Genshiken is great simply because it's an anime about an anime club at a university. This is a big difference from the other titles on this list that feature high school clubs. The characters here are full-on adults, and perhaps it's important to note how important it is to fully immerse yourself in the things you like. Another really cool thing about Genshiken is that it is the inspiration behind the University of Cape Town's anime club, which is aptly named "Genshiken".
---
4. Glasses Club – Meganebu!

Episodes: 12
Aired: October 2013 – December 2013
Five high school boys form an unbreakable bond over the most important aspect of their identities: their eyewear! The five are members of the aptly named "Glasses Club", formed out of the passion they share for eyewear, but more importantly, their ultimate goal to create a pair of fully-functional X-Ray glasses! Join Mitsuki, Yukiya, Hotaka, Akira and Hayato on their wacky adventures in the Glasses Club!
If your vision is 20/20, you're not invited! The Meganebu is quite simply a club of nerdy glasses-donning high schoolers with quite a lot of time on their hands! That being said, their desire to create X-Ray glasses might be taking optometry a step too far with objectives that are truly far from noble. Be that as it may, there's simply no denying that the Glasses Club definitely fills one's school days with many, many interesting memories.
---
3. Don RS – Shokugeki no Souma (Food Wars!)

Episodes: 24
Aired: April 2015 – September 2015
15-year-old Yukihira Souma has helped his father as the assistant chef of the restaurant his father runs and owns. Over the years, Souma developed a love for creative and daring cooking and dreams of one day taking on his father's mantle as head of the Yukihira diner. However, one day he finds the restaurant closed and his father gone on a journey abroad, and on top of that, Souma's father sends him to Toutsuki Culinary Academy. Toutsuki is notorious for its low graduation rate at a measly 10%, and it is even more renowned for its Shokugeki – intense contests where students face off in a clash of cataclysmic culinary proportions. New to the environment of gourmet cooking and the flashiness of his high-income classmates, Souma finds himself a fish out of water, but this is the perfect chance for Souma to test the skills he learned under his father.
Don RS is a club that was nearly shut down by Nakiri Erina, who had sent Mito Ikumi to deliver the killing blow. Lucky for the club; however, Yukihira Souma just so happened to be able to see the cultural significance of the club for both Totsuki and for Japanese cuisine in general. Expressing his creativity, Souma beat Ikumi in their Shokugeki, which rendered her a member of the very club she tried to end. From then on, Ikumi became an important member of the club – but all that aside, who wouldn't want to be in a club that makes hearty bowls of goodness as a club activity?
---
2. Classics Club – Hyouka

Episodes: 22
Aired: April 2012 – September 2012
Oreki Houtarou is a high schooler who believes in living a life of "energy conservation", choosing to do nothing more than the bare minimum. However, when he signs up for his school's Classics Club, he realises that there is more to it than he initially thought. Despite his lack of motivation for it all, Oreki is dragged into an investigation into the 45-year-old mystery surrounding the club room. With his fellow members and friends Fukube Satoshi, Ibara Mayaka and the ever-curious Chitanda Eru, Oreki must use his hidden talents of deduction in order to find the truth.
The Classics Club literary activities actually take a backseat to a lot of their other activities throughout the series, particularly their mystery-solving courtesy of the highly intelligent Oreki Houtarou. The biggest mystery of all being the long-running enigma surrounding the Classics Club's clubroom. Every single episode is filled with highly satisfying flexes of Oreki's talent and with the unending curiosity Eru brings, you can almost be sure that there'd be something worth solving if you joined the Classics Club.
---
1. Commoner Club – Shomin Sample

Episodes: 12
Aired: October 2015 – December 2015
Kidnapped while at school under the assumption that he only desires men, Kimito is made to be the "commoner sample" at Seikain Academy, the individual exposing the girls to both commoners and men so that their post-high school transition goes smoother than it has in past years. Threatened with castration should it be that his sexual preferences differ from the school's assumptions, Kimito continues to live his school life, one decorated by the constant appearances of eccentric individuals in his life. They are namely Aika, the well-known social outcast; the young genius Shiodome Hakua; the samurai-obsessed samurai daughter, Jinryou Karen, who is also obsessed with defeating Kimito; as well as Arisugawa Reiko, the embodiment of the perfect student, who has delusions of marrying Kimito. Together with Kimito, the four girls make up the Commoner Club, which seeks to teach girls about the life lived by regular people.
This is by far one of the strangest clubs anime has ever presented, with a raison d'être so ridiculous it's down-right hilarious. Much like another club on this list, our main character is kidnapped by an entire school (his parents knew and they were fine with it) and forced by a classmate to form a school club! It quickly becomes evident that the club was merely a front for Aika to get closer to Kimito; however, Kimito being wary of the danger threatening his genitals, opts to keep everyone happy. And happy they are.
---
Final Thoughts
School clubs are in hindsight, one of the better parts of the high school or university experience. It seems that the sentiment can be made with regards to school clubs in anime, with a host of exciting, funny and wild experiences coming out of being involved. We see a lot of growth and camaraderie in these circles and in all honesty, sometimes it feels like the anime equivalent is a whole lot more fun! Honourable mention this time around is the Volunteer Service Club from Yahari Ore no Seishun Love Comedy wa Machigatteiru (Oregairu). Are there other clubs you think deserve recognition? Drop a comment below and hand us the club sign-up sheet!
---
---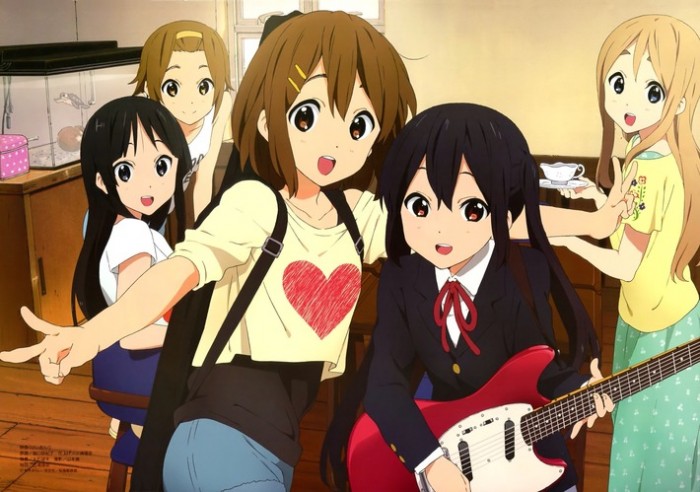 School clubs are often portrayed as an after school event when a group of students get together to engage in an extracurricular activity. Common school clubs includes sports club, drama club, reading club, chess club, and cultural clubs. However, throughout the anime industry, we have been exposed to a variety of strange school clubs, which function as the setting of the most peculiar situations and characters' interactions.
These here are not your boring after school clubs. From awesome clubs such as eating delicious sweets while playing rock music, going after the paranormal, to weird club activities like solving people issues and mysteries alike, let's count 10 of the Weirdest/Coolest school clubs in anime.
10. The Going Home Club from Kitakubu Katsudou Kiroku

Episodes: 12
Aired: Jul 2013 - Oct 2013
When Natsuki was asked by her classmate, Karin on which of the school clubs she would like to join, she replied that she was going to join the going-home club. Much to her amazement and bewilderment, such a club actually exists. To further add to the bafflement of the situation, the club members are all eccentric and weird. How will Natsuki ever survive being a member of this club?
The Going Home Club - probably one of the clubs that will make you go 'what.....?' if you ever heard of its existence. See, the main point is that joining the going home club usually means that somebody does not wish to partake in such activities, and would rather do what the name suggests - go home! However, it turns out to be a club where most of the time the members will engage in totally random weird events, such as wrestling bears. Quite an interesting club in our opinion, but definitely one of the weirdest, in a good way!
---
9. The Survival Game Club from Sabagebu!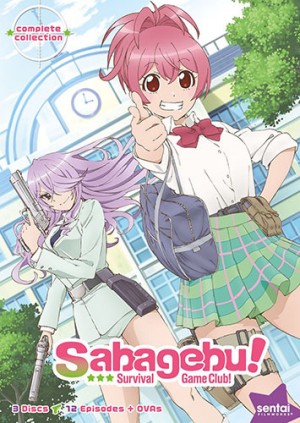 Episodes: 12
Aired: Jul 2014 - Sep 2014
While seemingly minding her own business one day in school, Momoka was trapped and knocked out. When she wakes up, she found herself handcuffed to a chair. Her captors? Her soon to be club members from the Survival Game Club. Life is about to get very entertaining for Momoka...
The Survival Game Club is basically a gathering of military otaku. They love weapons and war tactics. While it may appear to be normal and that the club is simply an interest focus group, they take their love to the next level by conducting simulated battle games whereby they run around with their model guns. If you take away the animation, that's just 5 girls running around going pew-pew-pew...
---
8. Amusement Club from Yuru Yuri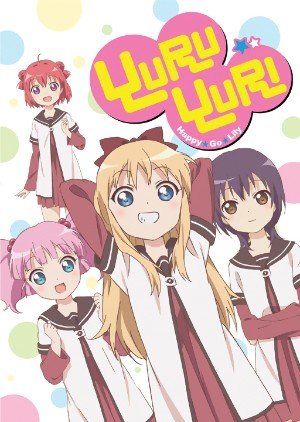 Episodes: 12
Aired: Jul 2011 - Sep 2011
Yuru Yuri focuses on the daily lives of 4 middle school girls, Akari, Yui, Kyouko and Chinatsu. Taking over the now defunct Tea Club. These 4 girls established a new club called the Amusement Club - a club dedicated to the provision of entertainment for its members. Join these girls as they spend their time away in their own Amusement Club!
Similarly to the Neighbour's Club, the Amusement Club is just a club where a bunch of friends get together and decide what they want to do, instead of doing a specific task. Read manga? Watch a video? Just talk? Anything that entertains you is welcomed in the Amusement Club!
---
7. The Game Creation Club from D-Frag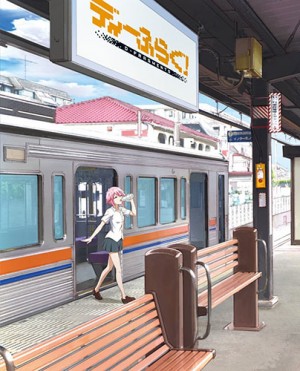 Episodes: 12
Aired: Jan 2014 to Mar 2014
Kazama Kenji is a delinquent and he chooses to see himself that way. That will soon change when he meets Shibasaki Roka, a diminutive girl who happens to be the head of the Game Creation Club. After being bound and blinded by her 'power of darkness', he was coerced into joining the club. This eccentric club is where Kenji will spend his after school time from now on.
The Game Creation Club does not sort of create games. More often than not, it's Kenji screaming and retorting at the ridiculous stuff the rest of the members does, such as make believe role play, and manipulating the elements. This makes the Game Creation Club a pretty weird club that does weird otaku stuff, with Kenji as the comic relief with his pragmatism.
---
6. The Light Music Club from K-On!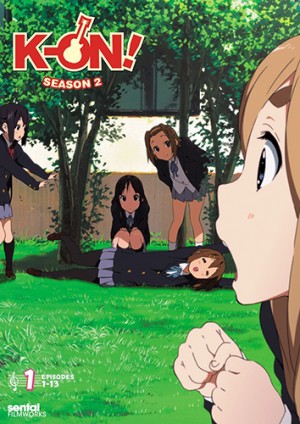 Episodes: 12
Aired: Apr 2009 - Jun 2009
Hirasawa Yui is truly a carefree individual. She has little worries, and often spends her time in the clouds. While entering high school, she happens to chance upon an advertisement for the Light Music Club despite not knowing how to play a musical instrument. This is a simple anime on daily club activities and just hanging out!
The Light Music Club is quite a relaxed club. Club activities include playing musical instruments and spending quality time with club members drinking tea and eating sweets, this is what makes this club weird and cool at the same time, it's not only about music but sharing moments together while they eat all those amazingly delicious sweets. The lack of members also suggests a quiet club that you can unwind in after a tiring day at school. Best of all, you can even pick up a new musical instrument without pressure; this is the Light Music Club after all! Now if only most schools will offer such a club...
---
5. The Neighbours Club from Boku wa Tomodachi ga Sukunai

Episodes: 12
Aired: Oct 2011 to Dec 2011
A chance encounter led two outcasts - Hasegawa Kodaka and Mikazuki Yozora to create a new club in their school known only as the Neighbours Club. The aim of the club is to include people who don't have many friends. With each having their own individual quirks, there are more chances of them falling out than getting along together. Will the members of this unique club eventually get together?
While it may sound depressing to be in a club that termed itself as - 'a club for people with no friends', the Neighbour's Club is actually a very entertaining club for individuals to pursue their own hobbies. Think of an after school lounge where you can hang out and talk, and that is the Neighbour's Club in general. Ironically, for a club that brands it as an outcast club, the members in the club are actually all great friends which lead us to believe that this may just be the coolest club after all!
---
4. The Classics Club from Hyouka

Episodes: 22
Aired: Apr 2012 to Sep 2012
Due to his sister's pressure on him, Houtarou Oreki joins the Classics Club unwillingly. There, he meets Eru Chitanda, an ever curious girl who is just about mystified about every single mystery. Since Oreki is by nature, a minimalist who prefers to conserve his energy, he is often dragged around by the active Chitanda to solve mysteries. This series highlights just how the small mysteries in life can be so enjoyable.
No actual literature, or anything remotely related to literature, is done in the Classics Club. If anything, with what the characters are doing most of the time, it should be called the Mystery Club. Since life is always filled with small mysteries, the Classics Club will prove to be quite a pleasant club to be in. Imagine having the answer to your question on everyday life answered, from missing wallets to urban legends revealed!
---
3. Service Club from Yahari Ore no Seishun Love Comedy wa Machigatteiru

Episodes: 13
Aired: Apr 2013 to Jun 2013
Hachiman Hikigaya is a jaded teenager almost to the point of becoming a nihilist. Rejecting happiness, he sees it as an illusion for an individual to escape reality as a defence mechanism. One day, because of an essay that is 'too honest' his teacher punished him by making him join the Service Club in the hopes that it would improve his views on life. There he meets Yukino Yukinoshita, a beautiful high school girl that is dubbed 'the Ice Queen'. How will Hikigaya cope with the sarcastic and snarky Yukino in this school comedy anime?
Listening to other people's problems and then solving them, that's the purpose of the Service Club. However, with the few members that the club has, and their own sets of issues, the members themselves have more problems than the person who requests for help. With Hikigaya and his jaded views, it can be cumbersome to help, and even awkward at times.
It will most probably be pretty weird to have someone like Hikigaya around you the whole time, with his pessimistic attitude. However, throughout the show, it has been shown that he uses that same attitude to resolve issues and conflicts, and that is a very interesting situation to be in!
---
2. Teiko Junior High Basketball Club from Kuroko no Basuke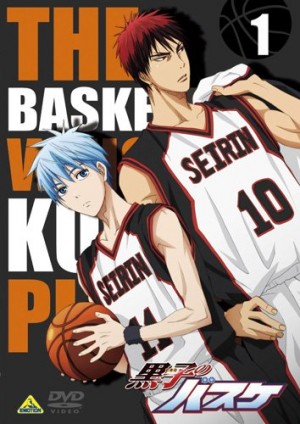 Episodes: 25
Aired: Apr 2012 to Sep 2012
Teiko Junior High holds the strongest basketball team, the Generation of Miracles (GoM), - 5 strong players whose talents are said to be seen once in every 10 years. Beneath the glory lies a Phantom Sixth Man - Kuroko whose skill is synonymous with his lack of presence. Taiga Kagami joins Seirin High School in an effort to beat each of the 5 players from the GoM, and it's at Seirin that he meets the mysterious Phantom of the GoM.
This is not an ordinary Sports Club, being in Teiko Junior High basketball team assures you the right of being amongst the very best. The reputation of the GoM represents the strongest player in Teiko, but the club itself is reputed to be the best and holds several championship titles. Why is this cool? Once you are in this club, you are already regarded to be a player in the strongest club in Japan.
---
1. The SOS Brigade from Suzumiya Haruhi no Yuuutsu

Episodes: 14
Aired: Apr 2006 to Jul 2006
Aliens, time travellers and espers, are amongst some of the interests of the SOS Brigade. Originally formed by the titular character - Haruhi, she takes a very strong stance in investigating just about anything paranormal much to the exasperation of Kyon. Alongside the ever quiet Yuki Nagato, the timid Mikuru Asahina and the enigmatic Itsuki Koizumi, the SOS Brigade follows the misadventures of these members and their investigation into just about anything abnormal.
Whereby most of your days are spent investigating random paranormal activities at the behest of your whimsical leader, the days that you will live in this club will almost certainly never be boring. This has got to be the weirdest club in our opinion, but yet, there is this appeal factor that really makes you want to join such a cool club. From making movies to investigating a murder, there is much deviation from standard club activities such that every day is full of surprises!
---
Conclusion
Amongst these School Clubs in anime, be it cool, weird, or weird/cool, which one will you choose to be a part of? Weird has its advantage of being unique and different such that it makes it all the more cool and awesome.
Share with us if you also have any clubs you would like to join if they ever exist in your school!
---