También puedes leer este artículo en:Español
Usually, love themed anime fall into two categories. The first one is the sweet stuff full of flowers, dates, plushies, and charming gentleman in shiny armors with stories that culminate with a kiss. The second one is the anime that goes more into the adult and slice of life side. It can be so bitter… but as too much bitterness can make an anime sour, this resource is frequently employed in combination with other topics (like sci-fi, fantasy or horror). In recent years, it is unusual to encounter pure bitter love stories as stand alone anime in the otaku world.
That is why Kuzu no Honkai is such a pleasant surprise for the otaku that loves complicated or bitter love stories. Brought to you by Studio Lerche, the story begins with the unrequited loves of both protagonists (Hanabi and Mugi), who decide to start a loveless relationship to fill in the loneliness void. As simple as it sounds, more people get involved and the story becomes quite entangled. Don't worry, we are not going to spoil the end for you. Instead, we looked up for similarly complicated and bittersweet love stories in the anime world like Kuzu no Honkai. Here we go!
Warning: there is some sensitive content and content not suitable for all ages here. If you are a minor, be a nice one and choose another article to read instead 😉
Similar Kuzu no Honkai
1. Koi Kaze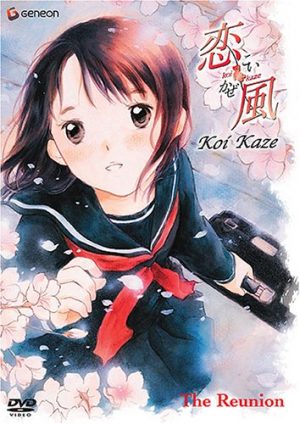 Episodes: 13
Aired: Apr 2, 2004 to Jun 18, 2004
Wedding planners watch happy and nervous couples in the process of tying the knot everyday, taking care of their clients errands and on some occasions, even of their emotions. That doesn't mean their own love life is perfect. Meet Koushirou Saeki, a guy who has been dumped by his girlfriend and has a fateful encounter with an enchanting teenager soon after. We only have a huge problem… they are siblings!
The story of Koi Kaze is similar to Kuzu no Honkai on the grounds of forbidden love between an adult and a minor. At first, it also shares the characteristic of being an unrequited love… which gets even more complicated with time! Nevertheless, some of the tender and pure atmosphere is shared by both love stories. Visually speaking, Koi Kaze tends to be more in the lighter side though, while Kuzu no Honkai gives preference to rain and clouds. Nevertheless, we can guarantee that this anime has its merits even if you are not a fan of incest.
---
2. Kuro to Kin no Akanai Kagi

Episodes: 2
Aired: Feb 28 to May 30, 2013
A girl can dream of being like Kanade Katagiri. After living a long time as a hikikomori, she went back to real life in great fashion with success… First, Kanade encountered a handsome guy who gave her a great haircut and encouraged her to end her days as hikikomori. Next, Kanade starts interacting with all sorts of guys who she knew from before. Now they show romantic interest in her… including Kanade's own brother!
This anime based on an otome game could pass as fairly similar to Kuzu no Honkai. There is an important common denominator in the beginning of both stories: the atmosphere. These are two animes that are gloomy and deal with a certain degree of depression. After that, both concentrate more on the impossibility of love. The main difference is that Kuro to Kin no Akanai Kagi has a little bit of fantasy as it is manifested in Kanade's dreams. Also, despite the animation quality in both anime, we get more poetic and fluid visuals in Kuzu no Honkai.
---
3. Nana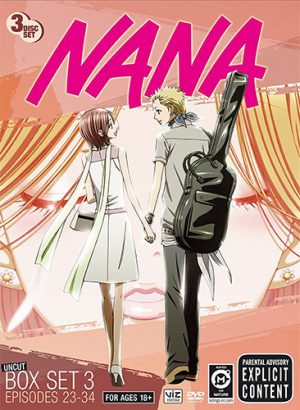 Episodes: 47
Aired: Apr 5, 2006 to Mar 28, 2007
Nana Komatsu and Nana Oosaki met on a train on their way to Tokyo. The first Nana was pursuing her boyfriend, who was devoted to his art studies in the university. The second Nana was pursuing her dreams of a big singing career. They decide to live together and become best friends. However, life has a way of testing their friendship and the strength of their wills to achieve what they want, involving their friends and love lives.
Kuzu no Honkai and Nana are stories that center on the human side. Most of their characters are complex and you cannot assume if they are good or bad. Hell, even characters that can be classified as "bad" have their valid motifs and are loved in both animes! Plus, in both cases they end up being entangled in more than one way. The main difference between the stories is that one is about teenagers and the other about adults. Anyway, Nana might be the most bitter recommendation that we list here, but is definitely worth it.
---
Any Anime Like Kuzu no Honkai ?
4. Aku no Hana

Episodes: 13
Aired: Apr 5 to Jun 30, 2013
Literature lovers will immediately notice the reference to Charles Baudeliere's poems, "Les Fleurs du Mal" (The Flowers of Evil). The story of this anime centers on Takao Kasuga, who, inspired by the book of poems, steals the gym uniform of the girl he idolizes. With this, a series of unfortunate and complicated events are set into motion. Takao ends up dating the girl of his dreams, Saeki Nanako. Nevertheless, none of them will be as important as Takao's relationship with Sawa Nakamura.
Kuzu no Honkai and Aku no Hana have similar beginnings: a burning unrequited love and a weird, loveless relationship. We see how teenagers deal with a rampant solitude in both stories. The main difference is that Aku no Hana gets darker as the plot advances. Nevertheless, both stories manage to deliver a satisfying conclusion. They also have similarly moody visuals where cloudy or dark environments are displayed in all their glory. This reflects the inner turbulent lives of the characters in quite a fitting way.
---
5. Kodomo no Jikan

Episodes: 12
Aired: Oct 12 to Dec 28, 2007
The story of Kodomo no Jikan brings us to yet another uncomfortable situation. Because, what would you do if you are a responsible elementary school teacher and one of your students falls in love with you? And with falling in love, we mean all the jealousy and attention you can get from a third grader. That is the complicated story between Daisuke Aoki and his student Rin Kokonoe.
Once more, we have a love story between an adult and a youngster. This is also a story about one-sided love. We have a youngster trying to deal with sadness and loneliness in Rin, as well. Nevertheless, she isn't innocent either, as she blackmails Daisuke into giving her attention in some episodes So, tension is growing in the atmosphere, just like in Kuzu no Honkai. Perhaps the main difference between both stories is that Kodomo no Jikan is very bright and colorful, while tending to a comic ecchi side. Yet, it has some moments of seriousness and tenderness, like Kuzu no Honkai.
---
6. White Album 2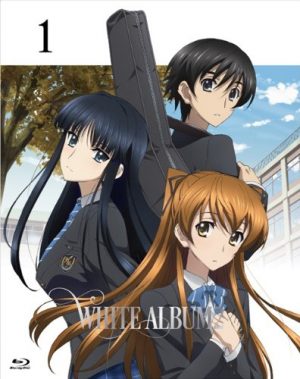 Episodes: 13
Aired: Oct 6 to Dec 29, 2013
This anime is based on a video game and has had several adaptations. Anyway, meet Haruki Kitahara, a guy who loves to play the guitar. His music is inspired by two girls: Setsuna and Kazusa. White Album 2 deals with this love triangle where Haruki does not only have to choose the one he loves, but also how far he wants to go with his music.
The main similarity between White Album 2 and Kuzu no Honkai is how the male protagonist starts dating someone while being in love with another girl. Also, the way both female protagonists deal with loneliness and external expectations echo in Kuzu no Honkai's protagonists. The main difference is that White Album 2 is full of music. Nevertheless, both animes capture the conflicts of love in the troublesome teenage years well. Although the atmosphere is not as moody as in Kuzu no Honkai, White Album delivers the conflicts of that first love with sincerity and fluid grace.
---
Final thoughts
This time, we have chosen a more adult and rather moody side of anime, reflected in Kuzu no Honkai. Not all animes are a happy and joyful adventure. Heck, not all animes are solely about competition if they focus on the feelings of the contendants as well. That is why we have these recommendations for those times when we need something a little bit more bitter in our otaku lives. Remember that all moods are ok as long as they are not extreme or last too long. Kuzu no Honkai and our recommendations are just the right thing for rainy days where we want to reflect about life and the complications of love… especially if it happens to be a forbidden love.
But do tell us, which other animes like Kuzu no Honkai have you watched? Do you prefer happy animes or bitter-sweet animes? Do not forget that we are open to all your comments and suggestions. See you soon!
---