También puedes leer este artículo en:Español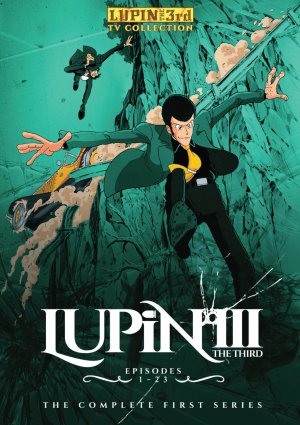 Lupin The 3rd (also Lupin III) follows the adventures of master thief Arsene Lupin III. Lupin is like the James Bond of the thief world; effortlessly cool and extremely intelligent. He is joined by the dependable sharpshooter Jigen Daisuke, and on occasion the skilled swordsman Goemon Ishikawa. Fujiko Mine plays Lupin's love interest, adding a comedy element to the series as well as a romantic one, as she continually rejects his advances. Inspector Zenigata completes the roster of recurring characters; his life's work is to arrest Arsene Lupin, which often fails to hilarious effect.
Lupin the 3rd is a rather light-hearted and cheesy shounen anime, which blends the cool and exciting elements with comedy and a bit of romance. Lupin the 3rd is one of the most popular anime characters in Japan, so it isn't surprising that there aren't many anime like it! However, the list below is made up of series with similar characters, themes and stories.
Similar Anime to Lupin The 3rd
1. Cowboy Bebop

Episodes: 26
Aired: April 1998 - April 1999
Cowboy Bebop is a space opera anime set in the near future after the apocalyptic events of… It follows the bounty hunter duo Spike and Jet as they fly around the solar system attempting to collect bounties. Along the way they pick up the seductive and mysterious Faye Valentine, and the happy-go-lucky Edward. The anime features stand-alone plots with an over-arching plot line which spans the entire series.
Cowboy Bebop is one of the anime which is most similar to Lupin the 3rd. Although its tone is much more mature, it still has some of the slapstick elements, and the classy feel is still present through the excellent jazz soundtrack. The character line-up is also similar: Spike is the dashing, charming rogue; Jet is the dependable, skilled sidekick; Faye Valentine plays the girl who you never know when to trust. Fans of Lupin the 3rd will also appreciate the dry humor shared between Spike and Jet.
---
2. Meitantei Konan (Detective Conan)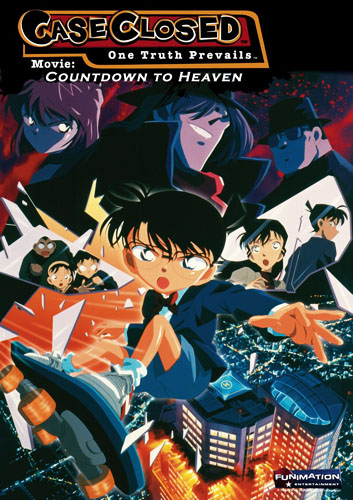 Episodes: 775
Aired: January 1996 - Present
Detective Conan features Kudo Shinichi, a high school detective who was transformed into a child after being poisoned during an investigation. Taking the name of Conan, he's joined by his love interest Ran Mouri and host of other characters as he solves cases and pursues the organization that poisoned him.
Detective Conan is a shounen anime, with a lot of similar characteristics to Lupin the 3rd. The main character always pulls through, and solves the case in the end, and there is plenty of comedy provided by Conan's feelings for Ran. This is another of Japan's most popular anime; the two characters even face off in their own movie!
---
3. City Hunter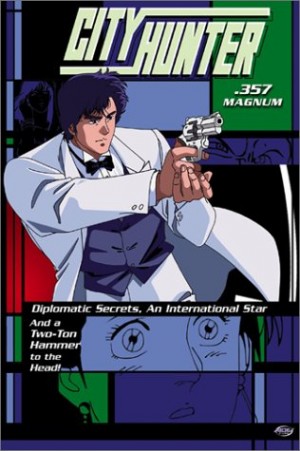 Episodes: 51
Aired: April 1987 - March 1988
City Hunter follows Ryo Saeba, a super-cool hired gun pursuing his own brand of justice in 1980s Tokyo. Joined by Kaori Makimura after the death of his partner Hideyuki, the pair fight crime and solve cases, while seriously kicking ass.
Ryo's character mirrors that of Lupin's; he's a skilled shooter, and the best at his job. However he is also a bumbling womaniser, and often gets himself into trouble with the ladies.
There are plenty of things to like if you're a fan of Lupin the 3rd. City Hunter shares many of the features of the shounen genre, including gunfighting action, comedy and more super-cool characters.
---
Any Animes Like Lupin the 3rd ?
4.Trigun

Episodes: 26
Aired: April 1998 - September 1998
Trigun is set on the planet Gunsmoke, where every bounty hunter alive is searching for Vash the Stampede. Vash is an expert marksman, and like Lupin, is always in a good mood, despite his continual bad luck. Unfortunately, he's an amnesiac, who doesn't remember the events which caused him to be hunted!
This sets the scene for an action-packed anime, full of ultra-cool characters, like Nicholas D. Wolfwood the gun-slinging priest. Also joining the roster Meryl Stryfe and Millie Thompson, the femme fatales who are also searching for Vash.
Trigun's brand of action mixed with comedy, coolness, and a brilliant soundtrack makes is definitely for fans of Lupin the 3rd.
---
5. Cutey Honey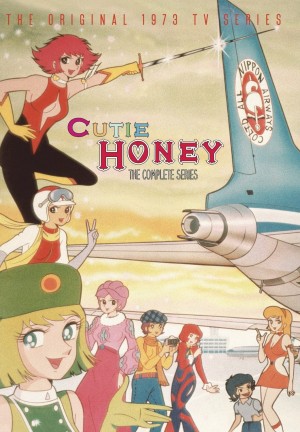 Episodes: 25
Aired: Oct 1973 - Mar 1974
Cutie Honey has a lot of similarities to Lupin the 3rd. The story follows Honey Kisaragi, a high-school girl whose father is murdered by a secret organization called Panther Claw. She soon discovers she is a shape-changing android, and vows to take justice into her own hands as the crime-fighting super hero Cutie Honey.
The style of this anime is very similar to Lupin the 3rd, which is down to the cheesy music and animation. Don't be fooled, there is also plenty of action, Cutie Honey kicks ass and isn't afraid of putting her enemies to the sword (literally). This anime is as unique as Lupin the 3rd, as it was the first shounen anime to have a female protagonist.
---
6. Nijuu Mensou no Musume (Daughter of 20 Faces)

Episodes: 22
Aired: Oct 2007 - Sep 2008
Set in the 1950s, this is the story of the phantom thief Nijuu Mensou (20 faces) and his apprentice Chiko. Chiko is rescued from her auntie and uncle, who have been slowly poisoning her to inherit Chiko's fortune.
Also known as "Chiko, heiress of the phantom thief", 20 faces shares similar themes with Lupin the 3rd, yet has a much darker feel. Nijuu Mensou's character is a lot more complex than Lupin. In addition the series isn't episodic, but very story driven.
This is probably the least similar in the list, however, if you're looking for another anime about a gentleman thief with a penchant for the theatrical, then look no further. Nijuu Mensou still has that cool and classy feel, and packs as much adventure as Lupin the 3rd too.
---
So there you have it! Those were some anime similar to Lupin the 3rd, in case you can't get enough of that Shounen goodness! And if you really can't get enough, Lupin the 3rd returns for a 5th season in fall this year! Excited yet?
---