También puedes leer este artículo en:Español
How has everyone been this season? The winter season has been pretty great, hasn't it? If you've caught Norn9: Norn+Nornet this season, you'll be surprised by how this particular reverse harem seems to play out in comparison to other reverse harems. Actually, it's pretty different from other harems on the market, too!
Despite this, we managed to make a list of 6 anime like Norn9: Norn+Nornet for all of you craving something similar! Let's help quench your thirst for a good reverse harem, shall we?
Similar Anime to Norn 9: Norn+Nornet
1. Dance with Devils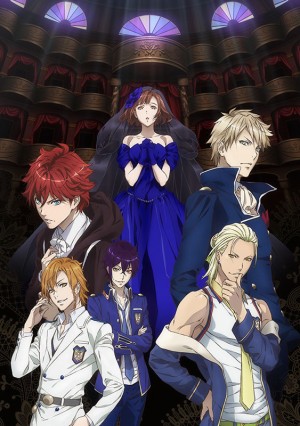 Episodes: 12
Aired: October 2015 – December 2015
Tachibana Ritsuka was supposed to live a peaceful school life, but her life takes a turn when she is called upon by a group of devils who want something from her. Her life is no longer what it used to be. Devil or human, what exactly is she?
Dance with Devils is a newer reverse harem to take into consideration if you want a good reverse harem anime. The similarity? Well, you can see who the main character is interested in very early on in the anime the same way Norn9: Norn+Nornet does. Also, like Norn9: Norn+Nornet, Ritsuka is amongst a group of males who all have their own special powers the same way she does so the characters are fairly evenly matched, although that may be up to interpretation. If you like that the female character is fairly comparable to the other characters and that you have an idea of who she falls in love with, Dance with Devils is your reverse harem!
【Rejet×Elements Garden】 Dance with Devils PV
---
2. Fushigi Yuugi (Mysterious Play)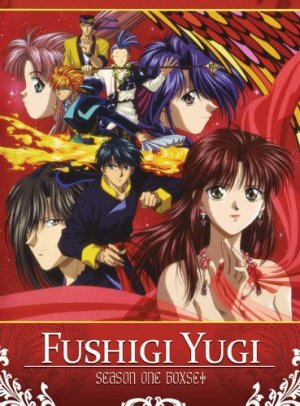 Episodes: 52
Aired: April 1995 – March 1996
Yuuki Miaka and Hongo Yui were transported to the time of ancient China where Miaka discovers she must summon the great Suzaku to save the country, which is her duty as the priestess of Suzaku. On the other hand, the enemy has manipulated Yui into becoming the priestess of Seiryuu, and thus, Miaka's enemy. Now their friendship is being tested in this trial that will decide the fate of the world.
Fushigi Yuugi is another anime in which you can clearly see who the main character is in love with and each character has their own special power. While the characters are meant to work together, Miaka is the special person who is integral for all the other characters, much the way the girls from Norn9: Norn+Nornet are to their respective harems. There's also a bit of mystery involved in the situation of Fushigi Yuugi the way there is in Norn9: Norn+Nornet that you have to watch to find out what happens!
---
3. Hakuouki (Hakuoki: Demon of the Fleeting Blossom)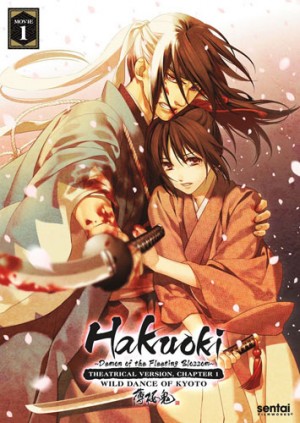 Episodes: 12
Aired: April 2010 – June 2010
Yukimura Chizuru came to Kyoto in search of her father, who is a doctor who moved to Kyoto. Chizuru hasn't heard from her father in some time so she is worried. On the first night, Chizuru gets into trouble and is witness to a fight between the Shinsengumi and her assailants. The Shinsengumi take her into custody only to discover that she is the daughter of the man they are looking for, so together they decide to work to find Dr. Yukimura.
Hakuoki is an anime with many mysteries, much the way Norn9: Norn+Nornet is. Our heroes work together for a common goal putting all of their power into it, but there is a purpose in this. In Hakuoki, the Shinsengumi are working towards the betterment of the future of Japan under the Shogun, while in Norn9: Norn+Nornet, the characters work under one entity to help make the world a better place. If you're looking for a reverse harem with a deep plot, many mysteries, and justice, Hakuoki is your anime!
Hakuoki Trailer
---
Any Animes Like Norn 9: Norn+Nornet ?
4. Akagami no Shirayuki-hime (Snow White with the Red Hair)

Episodes: 12
Aired: July 2015 – September 2015
Shirayuki is a girl known for her unique red hair. She has been working hard as an apothecary, but one day, the prince of Tanbarun, Prince Raji, attempts to force her to be his concubine. Shirayuki wants her freedom so she cuts her long hair and runs away into the forest where Zen Wistalia, a prince from the neighboring country, saves her. It is then that Shirayuki decides to become an apothecary for his court in order to repay her debt to Zen.
Akagami no Shirayuki-hime is a popular anime that you won't want to miss out on. Our heroine is a strong person who takes what she wants and gets things done. The heroines in Akagami no Shirayuki-hime and Norn9: Norn+Nornet have their own dilemmas in life, but they still strive towards helping others. If you're looking for a strong female heroine in your reverse harem, you'll need to watch Akagami no Shirayuki-hime!
---
5. Akatsuki no Yona (Yona of the Dawn)

Episodes: 24
Aired: October 2014 – March 2015
Princess Yona knows nothing about the strife outside the kingdom as she has lived quite a sheltered life in the palace. After witnessing the murder of her father and the betrayal of her beloved Su-won, Yona must flee the palace with Son Hak, her bodyguard and closest friend.
Akatsuki no Yona is another reverse harem with a strong female lead, much like Norn9: Norn+Nornet. Yona starts off very naive, but we get to witness her as she matures into a strong warrior willing to do what is right to take back her own country. The heroines in Akatsuki no Yona and Norn9: Norn+Nornet all work towards helping their countries so that there is no longer strife and unhappiness. Similarly, Yona has a power entirely her own which is to bring together the 4 dragons to make the country right again. While our heroines work towards a better tomorrow, they have no idea of all the mysteries in the background which will make their jobs so much harder. If you want a fantasy anime with a strong female lead, funny characters, and mysteries needing to unfold, Akatsuki no Yona is a great anime that's similar to Norn9: Norn+Nornet.
TV anime "Dawn of Yona" promotional video first series
---
6. Heart no Kuni no Alice: Wonderful Wonder World (Alice in the Country of Hearts: Wonderful Wonder World)

Episodes: 1 (movie)
Aired: July 2011
Alice finds herself taken to Heartland by a bishounen with rabbit ears. She cannot leave so she takes the time to get to know the others in this weird world. Everyone's a little nuts. Will she be able to survive?
Last but not least is Heart no Kuni no Alice! Now, this is a reverse harem that is quite different from others, just like Norn9: Norn+Nornet. You have 1 character you know is head over heels for the main character that she could potentially be interested in, but at the same time, Alice is just a character interested in getting used to Heartland since she can't leave, the same way the girls on the Norn must cope with their new life on the Norn. If you're looking for different: a little blood, a little violence, a little strange, Heart no Kuni no Alice is an anime you want to check out.
---
Conclusion
Norn9: Norn+Nornet is a reverse anime that is quite different from what you may be used to, but it's got a few good qualities that makes it worth watching. If you're in the mood for something similar in terms of elements, you should consider this list of anime that should satiate your thirst.
This season is full of great anime! What do you love about Norn9: Norn+Nornet?
---