Phantom in the Twilight can be described with a variety of adjectives, including dark, romantic, ominous, etc. There are many anime that have similar qualities that can fill the void between episodes of this currently airing show. Phantom in the Twilight is everything that we look for in a vampire romance; however, there are many different aspects of the show that can appeal to a wide variety of audiences. This is the reason why we have compiled a list of anime that have similar characteristics to the different feelings and categories within Phantom in the Twilight.
When you are getting into a new anime, the week long time frame between episodes can feel like an eternity which is why we make these lists of anime similar to (certain anime). While there are many anime out there, each person is drawn to a specific parts of the anime genre that are connected in a certain way. This can be in reference to story, art direction, tone or even the personality of the protagonist. With that in mind, please keep an eye out for the following 6 anime like Phantom in the Twilight.
Similar Anime to Phantom in the Twilight
1. Kuroshitsuji (Black Butler)

Episodes: 24
Aired: October 2008- March 2009
When Ciel Phantomhive sells his soul to take revenge on his enemies, a handsome butler named Sebastian Michaelis appears. Sebastian is more than he appears though and has seemingly superhuman abilities. A bond forms between the two that goes beyond a master-servant relationship. The dark duo work to solve the crimes of London at the queen's request and take revenge one enemy at a time.
Phantom in the Twilight and Kuroshitsuji are connected instantly by their setting in London. The dark and dimly lit streets set the stage for both ominous anime. While Ciel and Sebastian are not quite as close romantically as Baileu Ton and Vlad Garfunkel, they still have a deep relationship that leaves the audience wanting more. Three seasons of Black Butler are more than enough to provide you with content in between episodes of Phantom in the Twilight.
Black Butler Trailer
---
2. Vampire Knight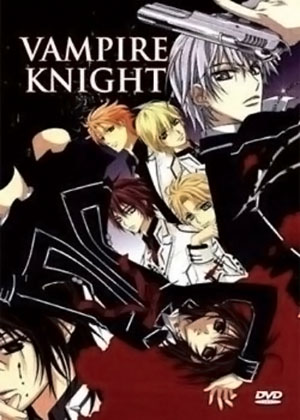 Episodes: 13
Aired: April 2008- July 2008
At Cross Academy, siblings Zero Kiryuu and Yuki Cross are the police at the academy and are focused on keeping order. As part of the Day Class, they are only vaguely connected to the mysterious Night Class. As the two begin to become more interested and involved with the Night Class students, it is revealed that they are actually vampires and Yuki and Zero must keep the secrets of the underworld from the rest of the school. Yuki becomes involved with the sexy Kaname Kuran, creating tension among her family. However, this romance may be destined to fail as outside forces stir with resentment towards vampires.
The connection between Vampire Knight and Phantom in the Twilight is none too subtle. Both being vampire romance anime, they teem with sexual tension. Vampire Knight is often considered a reverse harem so there are many more possible romantic partners for Yuki. This anime is definitely worth the watch if you are into the more romantic aspects of Phantom in the Twilight and wish to see an anime that leans heavily on it.
Vampire Knight Trailer
---
3. Blood+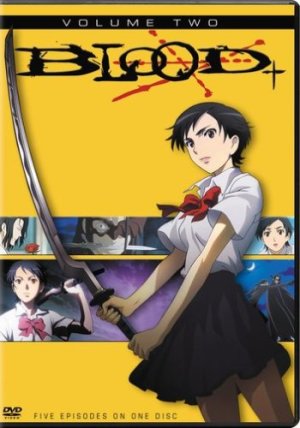 Episodes: 50
Aired: October 2005- September 2006
Saya Otonashi is a seemingly average high school student with worries such as homework, track and fitness. However, everything changes when she is attacked by a monster called a chiropteran and protected by a tall and mysterious man. When this man forces her to drink his blood, she is immediately freaked out and heads home to confront her father. After revealing that she is actually an ancient vampire she seeks out the tall man named Haji to find out more about who she is and why she came to be here.
Blood+ does not have the strong romantic undertones that are present in Phantom in the Twilight but is rather a subtler version of it. This anime is perfect for someone who is looking for more action with less romance but still wants the vampire element. Blood+ is the perfect mesh of science fiction and vampires and while it does not have the historical element, this present day vampire anime has more than enough excitement to keep you entertained.
---
Any Anime Like Phantom in the Twilight ?
4. Diabolik Lovers

Episodes: 12
Aired: September 2013- December 2013
When Yui is shipped off by her father to go live in a mansion with six brothers, she is far out of her comfort zone. While their advances are made more than clear their real intent for her is much more sinister. Each brother approaches Yui with a different objective, but it is difficult for her to find out their real feelings. As she discovers more about the mansion and the family, she learns that she may lose much more than just a little blood.
For those who were watching Phantom in the Twilight in hopes that love would blossom between Ton and all the men around here are looking for a reverse harem. Diabolik Lovers includes a girl who has many vampires interested in her and who are looking for more than just her blood. With brothers that are dark, ominous and handsome after her, it will be difficult to choose your favorite.
---
5. Rosario to Vampire (Rosario + Vampire)

Episodes: 13
Aired: January 2008- March 2008
Tsukune is mistakenly enrolled at Yokai Academy, a school for monsters and where humans are not allowed. Tsukune must conceal his human identity in order to remain enrolled at the school and remain with his blossoming harem of girls that he becomes fast friends with. Seeking out the attention of Moka, a long-haired and ditzy vampire, he soon learns that there is much more to protect at the academy than just himself.
Opposite from Diabolik Lovers, Rosario to Vampire revolves around Tsukune surrounded by his harem of females. This anime contains only one main vampire in the first season who is the central love interest as in Phantom in the Twilight. While the time period is not set in the distant past of London, it takes place in a different dimension giving it an otherworldly feel that could be comparable to the one you feel in Phantom in the Twilight.
---
6. Dance with Devils

Episodes: 12
Aired: October 2015- December 2015
As an exemplary student, Ritsuka Tachibana is nervous when she is summoned to the student council's office. She is interrogated by the intimidating yet handsome student council members. As she is drawn farther into their world, Ritsuka must learn to navigate a world of vampires and devils. The group must learn to trust each other if they have any hope for survival.
The world of Dance with Devils is very similar to that of Phantom in the Twilight. While they are in the student council room, it feels just as safe and cozy as the café does in Phantom of the Twilight. It is a sort of haven that they can enter before either face the dark unknown outside their safe space. The excitement and thrill from Dance with Devils is a sure fire way to keep the romance in your heart as the weeks pass between episodes.
Dance with Devils Trailer
---
Final Thoughts
We put together these top six lists in order to allow a sort of solace between episodes of new shows. The excitement of a new show is nothing to scoff at however, it may feel just as good if not better to be able to binge watch an entire series in a day. The conclusiveness of the list of anime above will allow for some closure while Phantom of the Twilight episodes leave you hanging. After all, Ton and Vlad make an excellent couple and the romantic tension between them leaves you with an itch for more. The shows above may help you alleviate this itch and allow for all the feels.
We hope that you have enjoyed reading this list and thank you for taking the time out of your day. If you have any anime that you feel should be on this list or that do not belong here, we implore you to leave them in the comments below. There are many anime out there to watch and if our suggestions have appealed to you, we appreciate that we can help you along your journey of anime.
by Lauren
---