Opinions are mixed on The Detective is Already Dead, a Summer 2021 anime adaptation of the famous light novel of the same name. Some say that it's a fun detective romance story with cute waifus and an intriguing supernatural element, while others feel that the plot and dialogue fall short of capturing the charm of the source material. But whether or not you believe that this anime lives up to its boundless potential, you're likely on the lookout for more series that follow a similar structure and theme. So, for your viewing pleasure, here are six anime that remind us of The Detective is Already Dead!
Similar Anime to Tantei wa Mou, Shindeiru. / Similar Anime to The Detective Is Already Dead
1. Seishun Buta Yarou wa Bunny Girl Senpai no Yume wo Minai (Rascal Does Not Dream of Bunny Girl Senpai)

Episodes: 13
Aired: October 2018 – December 2018
Kimihiko and Siesta's back-and-forth wisecracking seems like it's trying too hard to imitate another series: Rascal Does Not Dream of Bunny Girl Senpai. Sakuta, a troubled boy whose sister has become home bound after severe school bullying, tries to solve the supernatural anomalies caused by a mysterious disease called Puberty Syndrome. His witty dialogue with Mai and the other girls affected by Puberty Syndrome actually works because it's rooted in his own jaded view on the world that these experiences gradually free him from. For a more grounded story with memorable characters and whip-smart writing, check this anime out!
Rascal Does Not Dream of Bunny Girl Senpai Trailer
---
2. Kyokou Suiri (In/Spectre)

Episodes: 12
Aired: January 2020 – March 2020
Humans and youkai have held a shaky treaty for many years, but when something threatens that peace, "God of Wisdom" Kotoko teams up with a seemingly harmless college student to set things right. We're not going to lie to you – In/Spectre isn't a perfect anime. Its visual presentation could use some work and it's so dialogue-heavy that anyone looking for exciting youkai fights might be a bit disappointed. But the voice acting from veteran seiyuu Akari Kitou and Mamoru Miyano is spot-on and their characters' approach to solving mysteries is novel, so if you're looking for a more robust detective plot than what The Detective is Already Dead has been serving so far, then this is a solid choice.
In/Spectre Trailer
---
3. Bakemonogatari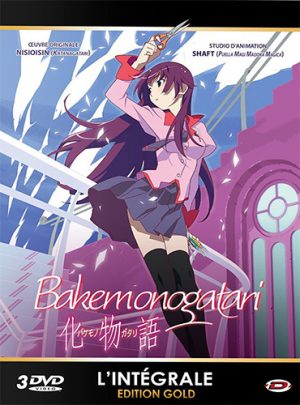 Episodes: 15
Aired: July 2009 – June 2010
Before even Rascal Does Not Dream of Bunny Girl Senpai, there was the original strange-girl-and-average-guy-solve-a-mystery story: Bakemonogatari. Koyomi is a bit more than "average" since he's part vampire, but the general gist of the story is the same. He helps a series of troubled girls with their supernatural problems, getting to know their unique personalities along the way. Hitagi Senjougahara is still considered one of the best female characters in anime (and a top-tier waifu as well), there are plenty of sequels and spin-offs to gorge yourself on if the surreal story grabs you, and it's a spectacular companion piece to The Detective is Already Dead.
Bakemonogatari Trailer
---
Any Anime Like The Detective Is Already Dead / Any Anime Like Tantei wa Mou, Shindeiru.?
4. Kamisama no Memochou (Heaven's Memo Pad)

Episodes: 12
Aired: July 2011 – September 2011
How about a mystery anime where the underground detective agency is run entirely by a cute genius hacker girl and a bunch of NEETs? Wait... if they work as detectives, aren't they no longer "Not in Education, Employment, or Training"? In any case, Heaven's Memo Pad is a gorgeously animated series with great character writing and exciting action when the situation calls for it. It suffers somewhat from jumping on the Haruhi Suzumiya and Bakemonogatari bandwagon, but it's still more of a cohesive and entertaining experience than The Detective is Already Dead.
---
5. Hyouka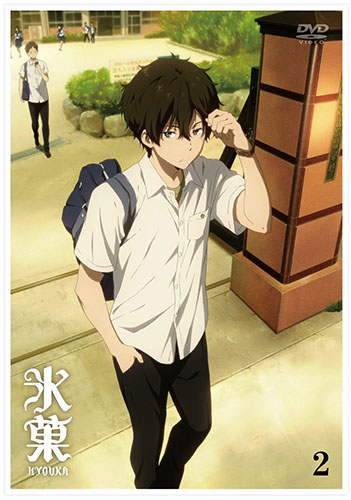 Episodes: 22
Aired: April 2012 – September 2012
A 45-year-old unsolved mystery surrounds the room that houses the Classics Club at Houtarou Oreki's high school, and it's up to the club members to investigate every small lead they can find to uncover the truth. Hyouka has some pretty impressive credentials behind it: director Yasuhiro Takemoto is known for his work on The Disappearance of Haruhi Suzumiya, and Kyoto Animation's expert artists infuse every frame with stunning beauty. It gradually evolves from an episodic slice-of-life story into a serious character drama, which can be a bit jarring if you're partial to The Detective is Already Dead's more consistent tone. But if you're on the lookout for a similarly character-driven mystery story, give Hyouka a try!
Hyouka Trailer
---
6. Gosick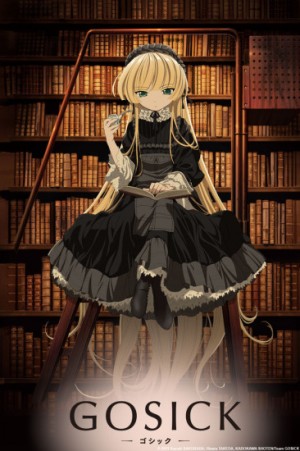 Episodes: 24
Aired: January 2011 – July 2011
If you were thinking that the one thing The Detective is Already Dead could really benefit from is a Victorian Gothic aesthetic, then Gosick is here to please! Instead of the white-haired maiden Siesta, Gosick has Victorique de Blois – a girl who looks just like a gothic Lolita doll and has the mysterious ability to predict the future. The romance between main character Kazuya Kujou and Victorique is more central to this anime's plot than the detective elements, so if you feel as though Kimihiko and Siesta's relationship is a little stagnant, this might fill that hole in your heart. It's not a perfect anime by any means, but there's just no beating Gosick for pure style!
Gosick Trailer
---
Final Thoughts
You might also try watching The Melancholy of Haruhi Suzumiya (which isn't a straight mystery story, but inspired many of the other anime on this list), Angel Beats, or even Beautiful Bones: Sakurako's Investigation. But do you know of any other anime that match well with The Detective is Already Dead? Let us know in the comments, and thanks so much for reading!
---