También puedes leer este artículo en:Español
Juri Mutou, a pianist, has gone through hardships since the early years of her life. Unable to communicate with her mother, she has tried suicide a couple of times. However, a call from her aunt Monica will direct Juri towards Yuu, a death row inmate who has also attempted suicide. Together, they will try to come to terms with their troubled pasts.
Created by Sumomo Yumeca, Watashitachi no Shiawase na Jikan is one of those seinen mangas that can depress you while it mesmerizes you with the fragility and sweetness of life. However, there are other manga like Watashitachi no Shiawase na Jikan that master the game between sad love, drama and beauty. Only remember to bring along your handkerchiefs if you are very sensible. Let's review some of the best manga like Watashitachi no Shiawase na Jikan!
Similar Manga to Watashitachi no Shiawase na Jikan
1. Deep Love: Ayu no Monogatari

Mangakas: Yoshi and Yuu Yoshii
Genre: Drama, Shoujo
Volumes: 2
Published: May 13 - Sep 13, 2004
Yoshi is a novelist who has written several shoujo manga. As for Yuu Yoshii, she is an illustrator with a long experience also in the shoujo realm. They are frequent collaborators, so, it was expected that they could produce a quality work such as Deep Love, which is a series of mangas. In Ayu no Monogatari, we meet Ayu, a teenager who feels that her life is empty and lacking of sense.
What makes Watashitachi no Shiawase na Jikan and Deep Love similar is their focus on the sad side of human nature. Both protagonists have a sense of emptiness that they try to fill through destructive behaviors. There is a ray of hope in love in the two stories too. The main difference is the story setting, that in the first case, is mostly in the prison. Also, the art style of both mangas tell them apart, as Ayu no Monogatari has a more basic shoujo style with big eyes and frequent usage of screentones. Unfortunately, there is so much tragedy in Deep Love, that you will need a ton of handkerchiefs if you read this manga.
---
2. Tada, Kimi wo Aishiteru

Mangakas: Takuji Ichikawa and Aki Yoshino
Genre: Romance, School life, Slice of life, Josei
Volumes: 1
Published: 2006
Takuji Ichikawa has penned few manga that have to do with slice of life and josei. As for Aki Yoshino, she has been doing manga since 2003, also in the josei realm. Their talents combined brought us an interesting manga called Tada, Kimi wo Aishiteru, where they reimagine the classic love triangle. Shizuru Satonaka is a French student who falls in love with an English student called Makoto Segawa. Unfortunately, he already is smitten with his classmate Miyuki Toyama.
What is common for Watashitachi no Shiawase na Jikan and Tada, Kimi wo Aishiteru is the story development. We start with a set of characters that slowly come together for a grand (and tragic) finale. The main difference is that we have a triangle in the second story, while in the first one, the relationship is more direct. The art is also different, with more emphasis in natural scenes in the case of Tada, Kimi wo Aishiteru. It is somewhat expected, though, as Watashitachi no Shiawase na Jikan is set in a jail. However, both mangas also have interesting plot twists and heart warming moments.
---
3. Cat Street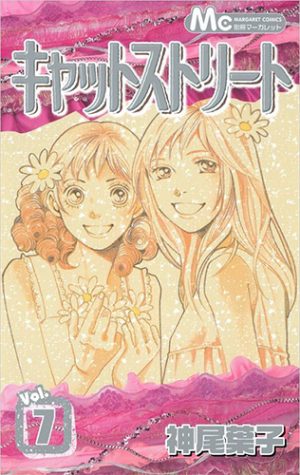 Mangaka: Yoko Kamio
Genre: Drama, Romance, Shoujo
Volumes: 8
Published: Jul 13, 2004 - Sep 13, 2007
Yoko Kamio is a famous mangaka in the shoujo realm. You probably remember her as the original mangaka of the popular manga Hana Yori Dango! which has an anime and a drama adaptation. However, she has written many stories that are only in manga form awaiting you to discover them. In the case of Cat Street, we meet a former child actress called Keito Aoyama. After a traumatic experience, she has retired from both the stage and society life. However, Keito's encounter with a High School called "El Liston" might aid her recovery.
Perhaps you liked Watashitachi no Shiawase na Jikan but wished it was not so sad. In that case, Cat Street might be the manga for you. Both stories have a protagonist dealing with a traumatic past who, thanks to unexpected encounters, find a way out of their problems. The keywords in these two mangas should be human relationships, although we have a warmer atmosphere of friendship in Cat Street. This is also reflected in the artwork, which tends to have lighter tones in Kamio's manga.
---
Any Manga Like Watashitachi no Shiawase na Jikan ?
4. Coelacanth

Mangaka: Kayoko Shimotsuki
Genre: Mystery, Shoujo
Volumes: 2
Published: Dec 13, 2007 - Jul 13, 2008
Kayoko Shimotsuki has a long experience with shoujo manga that range from historic through school life to supernatural. She illustrated none other than Joker Game! In Coelacanth, Shimotsuki introduces us to Hisano, an orphaned girl who lives with her stepmother's family. Hisano has strange dreams with a sheep that insults her, but when he meets a guy who has the same dreams called Yukinari, she is in for a strange revelation...
Perhaps you are too into love stories like Watashitachi no Shiawase na Jikan. In that case, you may need a manga with a focus in tragedy and mystery, just like Coelacanth. We get a sad heroine like Juri and a guy with a troubled past like Yuu who meet in unusual circumstances. The main difference is that a crime occurs and they have to find the connection between it and their dreams. Sounds interesting, right? 🙂 Both mangas art have a dark atmosphere, but the contrast is greater in Coelacanth, which assents a sensation of danger in it.
---
5. Magi no Okurimono

Mangaka: Kumichi Yoshizuki
Genre: Romance, Supernatural, Seinen
Volumes: 1
Published: Apr 23 - Dec 24, 2014
Kumichi Yoshizuki has some experience as an illustrator for manga. He was behind the design of Mahoutsukai ni Taisetsu na Koto. However, Yoshizuki also authors and illustrates his own manga. That was the case in Magi no Okurimono, a story of how a man does not want to forget his deceased girlfriend.
What Watashitachi no Shiawase na Jikan and Magi no Okurimono have in common is the sad atmosphere. The roles of the two protagonists are somehow inverted, but the love is palpable nonetheless. Both stories do a good job in conveying a full story in a short format. The main difference is the magic of astronomy in Magi no Okurimono, which is a metaphor for looking for the one that one loves. The art is also more detailed and figurative in Magi no Okurimono than in Watashitachi no Shiawase na Jikan, where we are heavily centered in the characters instead of their surroundings.
---
6. Orange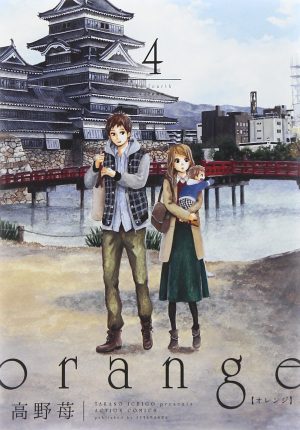 Mangaka: Ichigo Takano
Genre: Drama, Romance, School life, Sci-Fi, Shoujo
Volumes: 6
Published: Mar 13, 2012 - Jan 25, 2017
Ichigo Takano has a distinctive visual style when she conveys her stories about girls and women. However, her most memorable work is Orange, which was so successful that it became an anime in 2016. One day, Naho Takamiya receives a strange letter that turns out to come from her future self. When the situations described in the letter become true, Naho decides to pay attention to what apparently is the most important thing her future self advices to her: to get close to Kakeru Naruse, the new boy at school.
You will find romance, tragedy and regret in Watashitachi no Shiawase na Jikan and in Orange. Although the length of both mangas is different, the way the stories develop taking their own pace is sublime. Both stories have a well crafted artwork too, although it tends more to the classical shoujo in the case of Orange. However, it is expected, as the protagonists behave in a lighter way than in Watashitachi no Shiawase na Jikan. All in all, the main difference is that in Orange, we basically have more time for character development and introduction of more characters to the reader.
---
Final Thoughts
If we can take one lesson from Watashitachi no Shiawase na Jikan is that love is not always easy, nor we will find it in the expected places (sometimes). Life is short, so we should live it to its fullest. In that way we will not have regrets like many of the characters we have reviewed in this article. However, the characters also show us that we can somehow make the best of any tragedy, don't you think so? Tell us, which manga like Watashitachi no Shiawase na Jikan have you read? Don't forget that we are open to all your comments and suggestions. See you soon!
---