We love Leos, they are our loyal friends, generous lovers, and perfect gift-givers. A little vain and self-centered, they make up for it all with great compliments, as they care in their own larger-than-life and loyal way. We have prepared five new anime recommendations that any Leo would enjoy. Let's take a look!
5. SK∞ (SK8 the Infinity)

Episodes: 12
Aired: January 2021 - April 2021
Reki, a great skateboarder and skateboard mechanic, meets Langa, a Japanese-Canadian retired snowboarder when he moves to Japan after his father passes away. Reki introduces his new friend to skateboarding, infusing Langa with his passion for the sport. Together they visit "S", the underground skating competition organized by the mysterious ace skater Adam. Little do they know that Adam has his eye on Langa, whom he considers his destined competitor.
SK8 the Infinity is fresh, colorful, with a great soundtrack and a fun cast. Reki and Langa's loyal friendship, which hints throughout the show to something more, Adam's bravado and stage presence, the whole concept of an underground competition full of skaters in extravagant styles, all will satisfy the Leo anime watcher.
---
4. Akatsuki no Yona (Yona of the Dawn)

Episodes: 24
Aired: October 2014 - March 2015
Yona is your typical princess. She knows little about the world outside her castle, tends to her appearance, and is quick to fall in love. After her father, the king, is murdered by the man she wants to marry, Yona wakes up to the harsh reality. She nearly escapes along with her friend and bodyguard Son Hak and together they realize that the idyllic kingdom Yona thought she would lead is full of poverty and corruption. Can she reclaim the throne?
Yona starts out as a naive Leo, vain, romantic, and somewhat self-centered, but after the shock of the king's murder, she realizes that she has to step into her power. This is a great shoujo series that combines action and romance for the adventurous and loving Leo.
---
3. Bishounen Tanteidan (Pretty Boy Detective Club)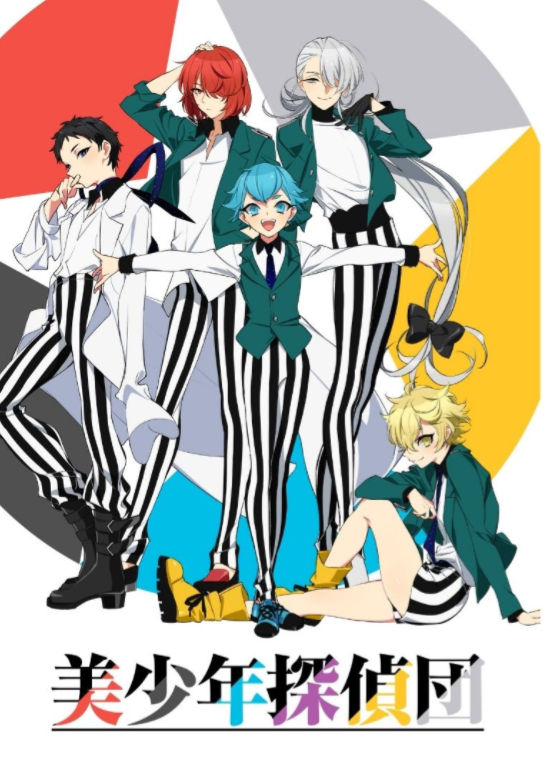 Episodes: 12
Aired: April 2021 - June 2021
Mayumi Dojima promised her parents that she will give up on her dream to become an astronaut if she can't find again the bright star she saw as a child before she turns fourteen. Manabu, another student at the prestigious Yubiwa Academy, tells her that he will help her in her quest. This is how Mayumi enters the beautiful world of the Pretty Boy Detective Club, a secret club of boys with unique skills who solve mysteries.
Pretty Boy Detective Club is less about solving mysteries and more about aesthetics and beautifully living your life. The sparkly backgrounds, luxurious settings, and handsome main characters would definitely attract Leos. Eccentric, buoyant, and larger than life, the boys embody the regal confidence and romantic playfulness of Leos.
---
2. Carole & Tuesday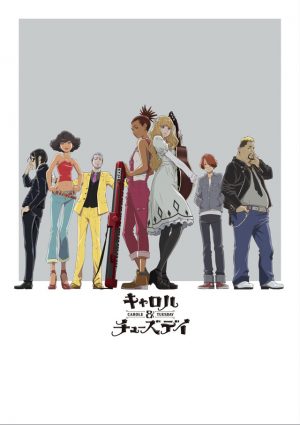 Episodes: 24
Aired: April 2019 - October 2019
Carole and Tuesday live on Mars, now inhabited by humans. Carole despite her young age works and lives by herself, while she dedicates any free time she has to make music. Tuesday escapes a privileged but strict and shallow household and goes after her musical dreams. The girls have a fateful encounter and form a band, which attracts a lot of attention since most of the music at that time is created by AIs.
This is a story about going after what your heart desires, and about what makes human expression and art important parts of life. It is also the story of a loyal friendship, which will move Leos' hearts. Performing on stage is a dream for many Leos, who want to entertain their audience, and be admired while doing so. We recommend Carole & Tuesday for its original music, interesting plot, and the unconventional friendship in the midst of it.
---
1. Ballroom e Youkoso (Welcome to the Ballroom)

Episodes: 24
Aired: July 2017 - December 2017
Tatara Fujita starts out as a shy young man until he is invited by Kaname Sengoku to his dance studio. There, Fujita discovers the world of dancing and he soon dedicates his body and heart to competitive ballroom dancing. Fujita wants to be in the limelight, despite his timid past, and the stage calls to him as he vows to become a professional ballroom dancer.
Leos would love the glam of the Ballroom! Competitive ballroom dancing would be the place for Leos to shine without restraining any of their natural glam. Expect spectacular costumes, bold expressions, high-quality art, and overflowing passion in this masterful adaptation. Don't fret because of the unusual theme. This is number one in our updated list for a reason.
---
Final Thoughts
From bands powered by friendship to competitive dancing, and from naive princesses stepping into their power to beautiful boys solving mysteries, we've got a selection of new anime that will make Leos happy! Your otaku Leo friends would love the attention when you show up with a new anime perfect for them to watch. Which one will you pick? Let us know in the comments below and thanks for reading!
---
---
Leo, the fifth sign in the Zodiac and the one native to the source of light and life in our universe, the Sun. Being native to the immense power of this star, Leos are bright, beaming sources of energy and vigour; however, they are also quite the diva in their own respect and often desire to be the centre of attention – much like the Sun is the centre of our universe. Be that as it may, Leo, symbolised by the lion, has immense pride (pun intended) and creative energy, with the element of fire being their domain. As such, Leos would be highly entertained by shows that showcase creativity and flair, but also appeal to their highly positive sense of self – shows like the ones featured below!
5. Baccano!!

Episodes: 16
Aired: July 2007 – November 2007
Chicago in the 1930s sees the transcontinental train known as the Flying Pussyfoot begins its legendary journey which will leave a trail of blood in its wake. In New York, an ambitious scientist and his assistant are searching for missing bottles of an elixir of immortality while a gang war between mafia groups in the area worsens. In the year 1711, aboard the Advena Avis, alchemists are about to pay a hefty price for dabbling in immortality. All these events all connect a bigger story which is explored through the eyes of a duo of would-be thieves, Isaac and Miria.
With its multifaceted story and great art style, Baccano!! is the kind of show a Leo would absolutely love. There is a heavy emphasis on the centrality of the Flying Pussyfoot's journey – a journey kickstarting the events of the series much in the same way Leos find themselves breathing life into the spaces they frequent; or at least trying to do so!
---
4. Ushio to Tora (Ushio & Tora)

Episodes: 39
Aired: July 2015 – December 2015
15-year-old Aotsuki Ushio is the energetic and stubborn son of an eccentric temple priest. His father had often told him stories about the monsters known as youkai, but Ushio took them to be mere fable. However, when Ushio's father is away on work, Ushio discovers a terrifying youkai impaled by the legendary Beast Spear, pinned to the wall in their basement for the past five centuries. The beast tries to coax Ushio into setting him free and a reluctant Ushio grants that wish but a sudden youkai outbreak threatens the lives of Ushio's friends. With no one else to rely on for help, Ushio elicits the help of the basement youkai, Tora, with the Beast Spear as his only insurance that Tora won't get out of hand. Thus, begins the journey of an unlikely duo through the scary supernatural world.
An ancient prophecy, a whole bunch of eerie and interesting monsters, and of course, some really pretty art and you have your Leo purring happily. Ushio to Tora has all of the above and perhaps because of the way they highly regard themselves, Leo feel just a little bit understood by the protagonist Ushio and his ability to befriend a wide variety of beings.
---
3. Banana Fish

Episodes: 24
Aired: July 2018 – December 2018
Aslan Jade Callenreese, also known as Ash Lynx, is a young runaway picked off the streets of New York and raised by the infamous mafia boss, Dino Golzine. Now 17 and leading his own gang, Ash comes into possession of a drug called "Banana Fish" – the same two words his brother, Griffin, has been muttering since his return from the war in Vietnam. Ash's investigation is hindered when Golzine sends his men to Ash's hideout to retrieve the drug. While Ash is at the bar, his friend, Skip, introduces him to Ibe Shunichi and his assistant, Okumura Eiji, a pair of Japanese photographers. The two are looking to report on American street gangs. They're interrupted by Shorter Wong, one of Ash's friends, who warns them about Golzine. Soon after that, Golzine's men storm the bar and kidnap Skip and Eiji. Now Ash must rescue them and continue looking into Banana Fish, but will his mafia connections do his investigation more harm than good?
Yet another show with more happening in the background than it initially suggests, the crime-addled series of Banana Fish is a great anime for the average Leo to watch because it is pleasing to the eye, but also a showcases of extreme loyalty and friendship courtesy of the protagonist Ash and his relationship with Eiji and the rest of his ragtag group of allies. Leos being the friendly souls that they are, they are very protective of their "pride" – in every sense of the word.
---
2. Paradise Kiss

Episodes: 12
Aired: October 2005 – December 2005
Hayasaka Yukari is a final year high schooler who has her hands full working hard to graduate and do well on her university entrance exams. She isn't concerned about where exactly it is she goes, as long as she gets too leave the town in which she's lived her entire life. One day while walking down the street, Yukari is approached by a suspicious man with multiple piercings and bleached hair and she attempts to escape but only ends up meeting the guy's friends. It turns out that they're final year design students from a fancy art school who would like Yukari to be their model for their final project. Yukari initially thinks it is a waste of her time but the more she gets to know them, the more she grows to adore and admire them for pursuing their goals. Will modelling for this group of eccentrics give Yukari the inspiration she needs to pursue her own goals? Or will it blossom into something else entirely?
Fashion and opulence are some of the words of the day when one decides to pick up Paradise Kiss. With a headstrong protagonist going against the grain in order to achieve a lofty goal, Paradise Kiss speaks directly to the inner diva of the Leo, but also the intense fire that burns within them. The Leo desires to be seen, heard and celebrated, very much like Yukari herself seeks approval from her mother despite the rockiness of their relationship.
---
1. Gangsta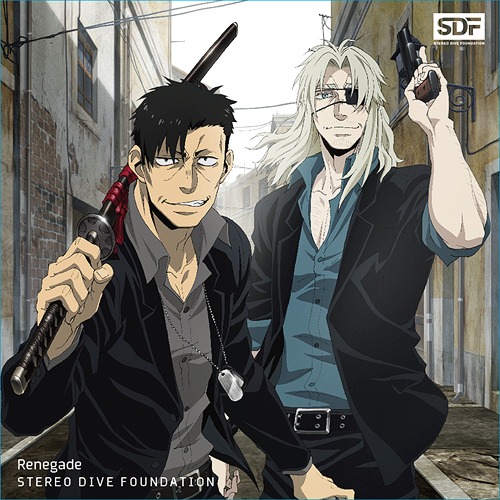 Episodes: 12
Aired: July 2015 – September 2015
Nicholas Brown and Worick Archangelo are known in their city of Ergastulum as the "Handymen", mercenaries who take on difficult jobs. They're hired by mobs and the police alike. After they finish a job involving the killing of a pimp, they find themselves taking in Alex Benedetto, a prostitute who was also put on their hit-list. The city itself is in turmoil due to gang violence and at a point, and once being the safest place for the "Twilights". The Twilights are superhumans who were created as the result of a drug but they're now on the run from an underground organisation which is hunting them down.
Coming from the now-deceased Studio Manglobe, Gangsta is very much everything the title says it is. With organised crime, violence, drugs and overall turmoil ruling the city of Ergastulum, Leos can find the chaos to be incredibly entertaining. That isn't to take anything away from the series itself – its fast-paced action and great art and animation can go a long way to impress the Zodiac's lion and their vitality and their busybody nature.
---
Final Thoughts
Leos are fiery and intelligent and its evident in the things they take pleasure in. Their lively personas and ability to make people gravitate towards them often places them at the epicentre of excitement. That being said, they can also be arrogant to a fault and a total disaster to negotiate with – hopefully we can come to an agreement with them about this list! Are there other shows you think Leos would enjoy? Drop a comment below and tell us all about them!
---