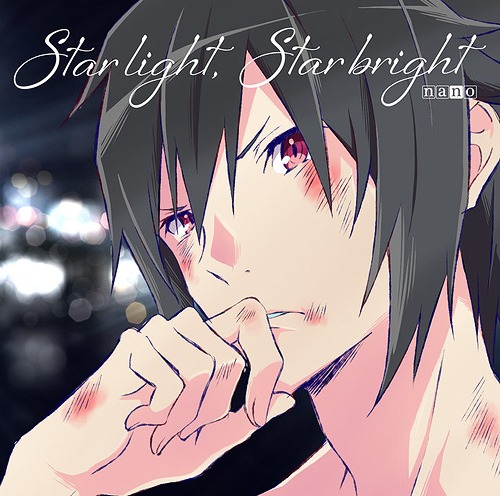 She's Having a Baby
Episodes : 12
Genre : Harem, Romance, Fantasy
Airing Date : October 2018 - December 2018
Studios : Gonzo
Conception Introduction and Story (Spoilers)
The school rooftop, a young man and woman, and a nervous mood. We've seen this scene play out dozens of times in romance anime, but in Conception, there's a twist. Yuge Itsuki's childhood friend and cousin Mahiru calls him up to the roof to confess something. It's that she is pregnant, and the father isn't him. Shortly after, the two of them find themselves teleported into a dark dungeon, and Mahiru is presenting labor pains. A dark entity is released from her body, and Itsuki is forced to fight it.
Based on a video game of the same name, Conception has a very fast start, and it doesn't slow down once it begins. Itsuki and Mahiru have found themselves in the world of Granvaria and Itsuki has been called to become a savior of the world. Mahiru is one of 13 Star Maidens that must create Star Children with Itsuki in order to do this, and it's just as lewd as you might imagine. With so many girls and only 12 episodes, everyone gets a little bit of the limelight, but all in all, the results are clear. There's no omnibus dating time-loop for this harem show, it's a shotgun wedding.
What We Liked About Conception
We must have watched dozens of harem action shows over the years and many of them have either taken themselves too seriously or not seriously enough. While Conception has small moments of action, it focuses on how Itsuki grows closer to each of the Star Maidens and ultimately copulates with them to create Star Child warriors. There's just about every archetype of female main character that exists. The nurse, the bookworm, the teacher, the priestess, the classmate, the older sister, you name it they got it. It doesn't try to be more or less than it is, and we appreciated its sincerity if nothing else.
Why You Should Watch Conception
1. A Rare Action/Harem Entry
There's been a decline of these types of shows lately in anime. Highschool DxD Hero came to us last year, but other than that it was hard to recall anything noteworthy for these types of action harem shows. Conception falls into the same vein, but it focuses on the relationships more than any fighting. They are desperately trying to save the world after all, but the only way to do that is through the Star Children.
2. Plenty of Waifus
Itsuki's interactions with them are very cliche, but it doesn't waste a lot of time with pointless villain setup and power-ups. The most annoying thing is when a show focuses on what it's not really aimed towards. Conception sticks to what it knows best, and that's a rotating display of waifus.
Why You Should Skip Conception
1. Passable Story and Plot
It is very cliche, so if you aren't already onboard with shows like Highschool DxD and Testament of Sister New Devil, you're going to be nothing but disappointed. It doesn't really deliver a story even as good as those shows either. Itsuki is just going from one girl to the next like a dating sim, and most times the girls only appear for a short introduction and "bedding" scene. There's not a whole lot to go on if you're looking for story.
2. Unquestionably Cringey at Times
It's also incredibly cringey at times, even for this type of show. It has a side character named Mana which is constantly forcing her way into every scene and trying to get Itsuki to procreate with the various girls. There's absolutely nothing highbrow about this show, and it will probably go down as one of the lowest common denominator anime of all time.
---
Final Thoughts
Conception is one video game based anime that aims to recreate the mood found in its source material and ultimately succeeds. However, it's just one big harem with very little substance to fall back on. We can enjoy these types from time to time, but in moderation. Did you watch Conception? If so what did you think, let us know!
---