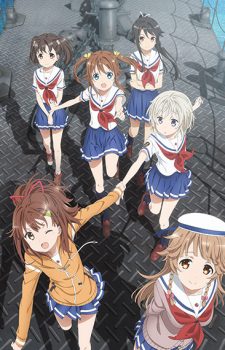 What You Need to Know:
At this year's Equator Festival in Yokosuka, it was announced that a Haifuri OVA will be released in 2017.
The anime which follows a group of girls who train to become Blue Mermaids first aired in Spring 2016.
The contents of the OVA are unknown at the moment but we will keep you posted!
Source: Animate Times
Reactions Around the Web
I was disappointed that they didn't mention anything about making a second season...
They better make this OVA longer than 30 minutes!
The anime was so boring though...
Character designs were good, CG was good, but the story sucks, and not to mention the BGM was so lame... What a waste.
They should put on life jackets.
---
There were a lot of cute girls in the anime. A lot. A bit too much, maybe. Which reminds me, I should watch Girls und Panzer again to get my daily dose of cute girls..
Can't wait for this! But I hope they don't show all the characters in one OVA..
---