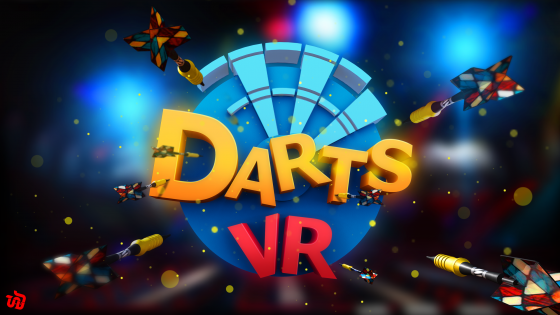 What You Need to Know:
Award-winning The Awesome Game Studio — India's premier developer of multiplatform video games and licensed virtual and augmented reality experiences — is excited to announce virtual reality sports game Darts VR for the HTC Vive and Oculus Touch, available now for purchase from VivePort and the Oculus store for $9.99 USD.
Darts VR delivers fun and immersive darts gameplay straight into your home on two of today's leading virtual reality headsets, simulating the look, feel and physics of real-life darts for an authentic but highly-stylized, visually vibrant darts game ideally suited for party play. Train solo or compete against your friends and family for the all-time high score. Enjoy two-player competitive play following popular "501 rules," or aim for the most scored points in limited-round games. And when you're feeling up for it, enter the grand arena to test your dart skills to the cheers (or boos) of onlookers!
Darts VR is a multiplatform virtual reality title for standing play on the HTC Vive and Oculus Rift, with the use of both platform's gesture-based controllers. Local pass-and-play multiplayer is supported. Darts VR is available now on each platform's dedicated marketplace, with a Steam release slated shortly. Check out the latest gameplay trailer below!
Source: Official Press Release
Screenshots
Official Trailer
Darts In Game Footages

---
I LOVE darts, especially at the arcades with friends! I'm so getting this game so I can play with friends during sleep overs!
Darts is totally the best fun you could have after a nice hard day at work.
---