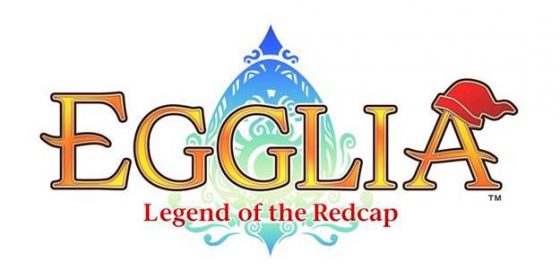 What You Need to Know:
DMM.com Ltd.'s Powerchord Studio and Brownies Inc. have shipped us some very exciting information for those who are interested in picking up EGGLIA: Legend of the Redcap. Fans will be able to immerse themselves into the beautiful, rich world of "EGGLIA" starting in August, as EGGLIA: Legend of the Redcap will be available in English on the Apple App Store and Google Play Store in North America, Australia, New Zealand and the United Kingdom, along with many other countries in Europe, Southeast Asia and beyond.
Released in Japan earlier this year, the game quickly rose up the charts, hitting #2 on the App Store* and #1 in the RPG category*. Hailed for its development pedigree, high production value, deep gameplay and classic RPG style, EGGLIA: Legend of the Redcap delivers a wonderful, nostalgic experience on the mobile platform.
In Egglia: Legend of the Redcap, players follow the story of a gentle elf named Chabo who mysteriously falls from the sky and arrives on the continent of Egglia. Players will uncover the mystery of Chabo and Egglia as they explore and uncover new areas of the world sealed away within eggs. Players will develop the world of Egglia through building houses, summoning spirits, warding off monsters and forming alliances with other races. Once all of Egglia has been restored, players can continuously explore and build throughout the world and new episodes are planned for future release.
Legendary developers Kameoka, Okamiya and Shimomura along with artist and Brownies cofounder Koji Tsuda shared a special video message to their fans in the West which we'll showcase down below, so be sure to check them out! To follow the team be sure to check out their official Twitter!
Source: Official Press Release
Official Trailers
Hatching a legend: Meet the artisan creators of Egglia (special interview)

Egglia: Legend of the Redcap official trailer [English]

---
You see, it's so weird how all of these new companies are coming out of the woodwork and are creating very unique titles for fans. We need more of this within the industry.
I've always been a devoted supporter of the underdogs and as of late, a lot of indie companies are starting to showcase their skills in a major way.
---