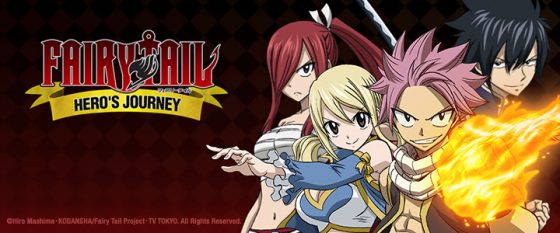 What You Need to Know:
GameSamba has announced yesterday that the closed beta test for the online RPG, "Fairy Tail: Hero's Journey", is now live and available on GameSamba.com!
The closed beta test for "Fairy Tail: Hero's Journey" will allow fans to play the first and only officially licensed "Fairy Tail" browser RPG for the first time. Events will be run for the community during beta, and players are encouraged to submit their thoughts and feedback on the game via the beta forums.
Source: Official Press Release
---
Oh wow I didn't even know this was announced! Well time to hop in and try!
Hopefully fans will try it out and provide some feedback to make the game succeed.
---