Gokushufudou

Genre:
Slice of Life, Comedy, Romance
---
---
Official Images / Key Visuals
Synopsis
The main character, Tatsu, was a member of the Tatsuzaki yakuza gang. He is known as the legendary "Immortal Tatsu", who in one night crushed dozens of rival offices with his bare hands. But after marrying Miku, he washed his hands of the yakuza and became a househusband. Trading a katana for a kitchen knife, he does the shopping and diligently cleans the house. He's also been working hard to get along with other husbands from cooking class and the neighborhood association.
Though he is now living a clean and honest life, misunderstandings continue to follow him. The police still call him "Immortal Tatsu", they doubt that the white powder (flour) in his possession is what he says it is, and the basil and chamomile he grows on his balcony are mistaken as other kinds of illegal plants.
Characters & Voice Actors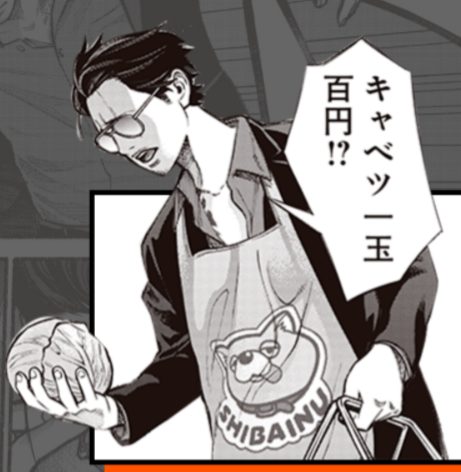 Tatsu:
Kenjiro Tsuda
An ex-yakuza member. During his time in the yakuza he was feared as "Immortal Tatsu", but after washing his hands of his criminal life, he marries Miku and devotes himself to being a house husband. With a scary look on his face, he wears sunglasses and puts on a shiba inu character print apron over his suit. Even though he's washed his hands of yakuza life, his appearance, the way he talks and his manners haven't changed one bit. Tatsu is oblivious to the fact that this often ends up frightening the people around him.
Miku:
Shizuka Itou
Tatsu's wife and mother of one. She's a hardworking career woman who works as a designer. She can be somewhat of an airhead at times. In contrast to Tatsu, she's rather careless, hates tidying up and is a terrible cook. That's why she leaves all the housework to Tatsu.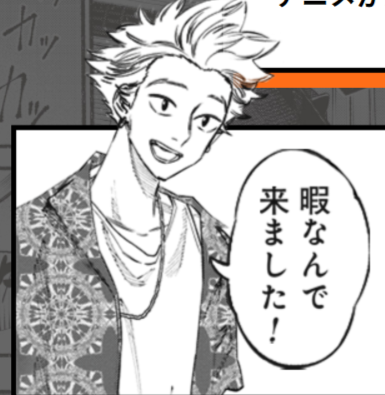 Masa:
Kazuyuki Okitsu
A former underling of Tatsu's who still looks up to him. Ever since Tatsu left, the gang has been declining, so he really wants him to come back to the criminal world. Although he's a gangster, he's a honest and straightforward guy who is loved by everyone, despite him being a klutz. He fails to understand the hardships of housework and often gets chewed out by Tatsu.
Himawari:
Kazuyuki Okitsu
Tatsu and Miku's daughter. She's in elementary school but is very mature for her age. In some ways she appears to be more grown-up than her mother.
Kikujirou Eguchi:
The boss of the Tenjakukai yakuza gang. He can't say no to his wife, Hibari, but he often scolds the living daylights out of Miyabi. Somehow or another he wants to bring Tatsu back to the Tenjakukai gang.
Torajiro:
The legendary militant yakuza member known as "Bare-knuckle Tora" and one of the few men who are a match for Tatsu. He served some jail time for a certain crime he committed. Now he runs a crêpe food stall by himself.
Gin:
A cat held in Tatsu's house. It has its own way to live. Its routine is taking a walk.
Other Title
The Way of the Househusband
Airing Info

Legal Streaming:

Theme Songs

Opening Song: "Shufu no Michi" by Uchikubi Gokumon Doukoukai
Ending Song: "Goku・Shufukaidou" by Uchikubi Gokumon Doukoukai

Adaptation

Gokushufudou (The Way of the Househusband) (manga)


Main Staff

Original Creator: Kousuke Oono
Director: Chiaki Kon
Series Composition: Susumu Yamakawa
(Credit Honey's Anime when you use our description.)
---