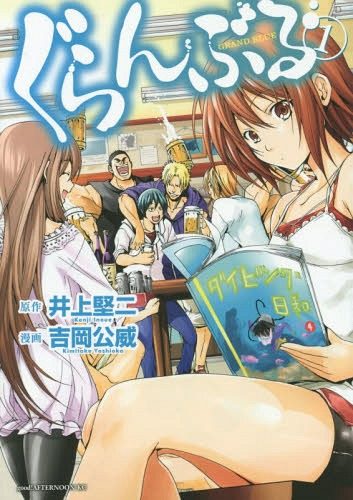 What You Need to Know:
It has leaked online that Good Afternoon's Grand Blue manga, not to be confused with Grablue Fantasy, will be getting an anime.
The seinen, comedy, and slice of life manga tells the story of Iori Kitahara who is living rent-free at a diving shop that his father owns as he begins to attend college near the sea. There, he meets a beautiful women unrivaled in their beauty and muscular men who love going scuba diving and love being naked. Just what has he gotten himself into?
Grand Blue is written by Kenji Inoue and illustrated by Yoshioka Kamitake. The series has have 2 million copies in print and there are 9 bound volumes in print with the most recent being released last October. The 10th volume is due out March 7th. More details to come as to when we will see this anime on our screens, so keep it here with us!
---
Naked dudes? Sign me up!
This looks like it'll be fun! I wonder if it'll be like Amanchu! or not?
---
---
---