También puedes leer este artículo en:Español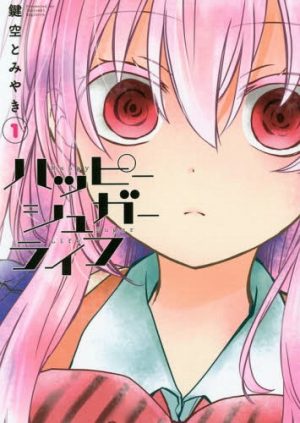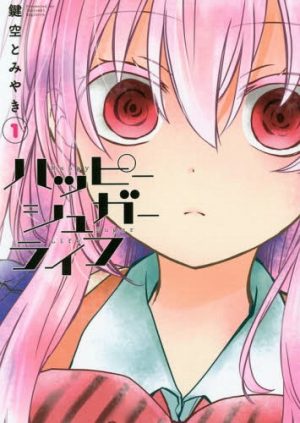 Happy Sugar Life

Genre:
Horror, Thriller, Drama
---
---
Official Images / Key Visuals
Synopsis
Satou Matsusaka has someone that she likes. Whenever she comes into contact with then, she is set into titillation.
Surely, this has to be 'Love'. That is what Satou thought. She will forgive anything if it is for the sake of protecting this feeling.
Satou thinks it's okay to deceive, commit crimes, rob, and even kill, to protect this feeling.
Characters & Voice Actors List
Satou Matsusaka

Voice Actor: Kana Hanzawa
---
After meeting Shio, Satou finally experienced what love truly is. She will do anything if it is for Shio's sake.
Shio Koube

Voice Actor: Misaki Kuno
---
Shio is a little girl living with Satou. She loves Satou!
Asahi Koube

Voice Actor: Yumiri Hanamori
---
Asahi is a hooded boy who passes out flyers about an investigation. He is looking for Shio who has gone missing.
Taiyou Mitsuboshi

Voice Actor: Natsuki Hanae
---
Taiyou is a good-looking high school student who works with Satou at their part-time job.
Shouko Hida

Voice Actor: Aya Suzaki
---
Shouko also works with Taiyou and Satou at the same part time job and is Satou's friend.
Daichi Kitaumekawa

Voice Actor: Kaito Ishikawa
---
Daichi is Satou's Homeroom teacher at the school she attends. He is very popular with his female students.
Satou's Aunt

Voice Actor: Kikuko Ikenoue
---
Satou's Aunt is a woman who is Satou's guardian. Teachers have been unable to make contact with her, and it seems that no one has actually seen her.
Theme Songs

Opening Song: One Room Sugar Life by Akari Nanao
Ending Song: Sweet Hurt by ReoNa

Adaptation

Manga


Main Staff

Original Creator: Tomiyaki Kagisora
Director: Keizou Kusakawa, Nobuyoshi Nagayama
Series Composition: Touko Machida
Sound Director: Yayoi Tateishi
Original Illustrator: Sachiko Yasuda
Music: Kouichirou Kameyama
(Credit Honey's Anime when you use our description.)