Horimiya

Genre:
School, Shoujo, Romance
---
---
Official Images / Key Visuals
Synopsis
Kyoko Hori is a beautiful girl with great grades and is one of the popular girls in school. However, in contrast to her perfect image at school, she always has to hurry straight back home to help her parents with the household chores as they are always working. She looks after her much younger brother, Souta and has little time for herself.
One day, Souta injures himself while out and a stranger follows him back home. When he sees Kyoko, he immediately calls her by her name and she realizes this stranger is her classmate...
What would happen if the strange, gloomy kid from school and the most popular girl in the class end up crossing paths!?
This story is set in school and will have friendship, romance and a show a lot of the fizziness that comes with youth!
Characters & Voice Actors
Kyoko Hori:
Haruka Tomatsu
Kyoko is beautiful and a great student. She's popular among both girls and boys in school. However, at home she's always without make-up and as both of her parents are working, she has to do the chores at home as well as look after her brother.
Isumi Miyamura:
Kouki Uchiyama
Isumi has long hair, glasses and never speaks. At school everyone thinks he's a plain geek, but in reality he actually both has earrings and tattoos and is quite a good-looking guy. He might even be rude...!?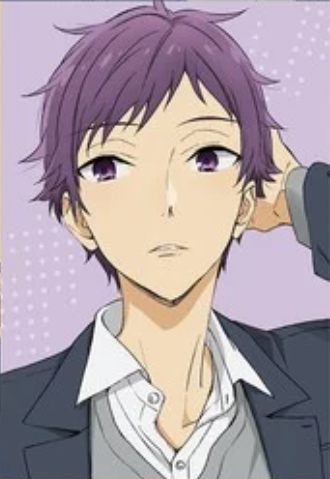 Tooru Ishikawa:
Seiichirou Yamashita
Tooru is one of Kyoko's and Isumi's classmates. He's both nice and fairly good-looking, so he's pretty popular among the girls. He's very straightforward in general, just a very nice guy who values his friends.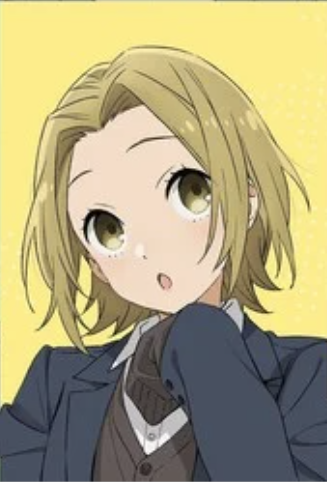 Yuki Yoshikawa:
Yurie Kozakai
Yuki is a good friend of Kyoko's and is in the same class as her and Isumi. She can befriend everyone and is someone who values friendship a lot. She's very energetic and smiley, but beyond that smile lays a very sensitive side of her as well.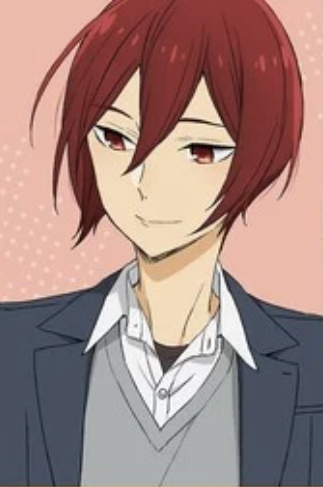 Kakeru Sengoku:
Nobuhiko Okamoto
The talented student council president of Katagiri High School. He's not good at sports due to lack of physical strength, but he keeps good grades overall and he works hard toward his ideals. Is dating Remi.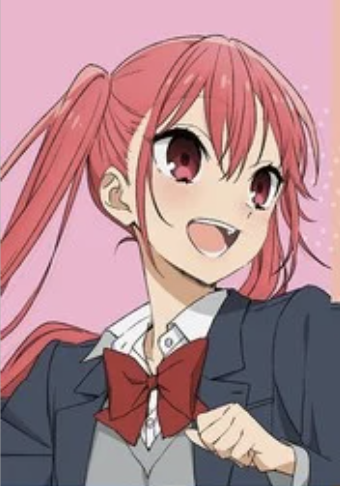 Remi Ayasaki:
MAO
She is the mascot of the Student Council and is popular with boys. Remi has a curious personality and speaks her mind without fear. A cheeky devil type, always with a smile. Sengoku's girlfriend.
Sakura Kouno:
Reina Kondo
An honor student who is close to Sengoku and Remi. She has excellent grades and is good at cooking. The most thoughtful of the three, Sakura has a quiet personality and cares about others.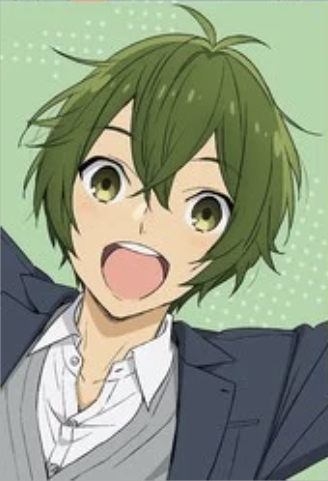 Shuu Iura:
Daiki Yamashita
A classmate of Hori's. A childhood friend of Ishikawa's.
Akane Yanagi:
Jun Fukuyama
A transcendental handsome guy who competes for the tops spots at Katagiri High School. He's disciplined and friendly, but has bad eyesight so he makes mistakes often.
Kouichi Shindou:
Taku Yashiro
Makio Tanihara:
Shouya Chiba
Honoka Sawada:
Momo Asakura
Kyouskue Hori:
Daisuke Ono
Souta Hori:
Yuka Terasaki
Motoko Iura:
Hisako Kanemoto
Main Staff

Original Creator: HERO / Daisuke Hagiwara
Director: Masashi Ishihama
Script: Takao Yoshioka
Series Composition: Takao Yoshioka
Character Design: Haruko Iizuka
Sound Director: Jin Aketagawa
Music: Masaru Yokoyama
Art Director: Yasunao Moriyasu, Hisayo Usui
(Credit Honey's Anime when you use our description.)
---