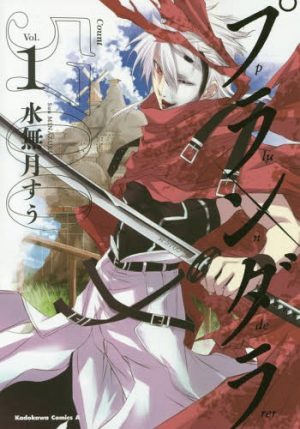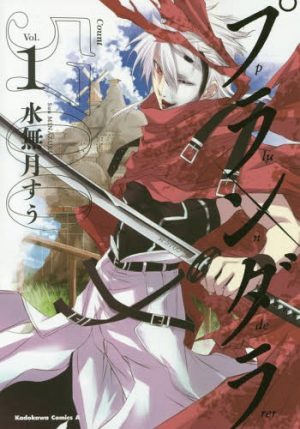 Official Images / Key Visuals
Synopsis
The world of Alcia has just faced a war of monstrous proportions. Now, the strong have decided themselves to plunder the 'counts' of the weak in a dog-eat-dog world.
This is where two characters meet.
Licht wears a mask to hide is true identity, loves perverted things, and protects the weak with his sword. Hina is a heroic, earnest young girl who is on a journey following her mother's last request for her to find a king...
Their meeting spurs on the two of them to reveal the workings of a world controlled by 'counts'.
Characters & Voice Actors List
Licht

Voice Actor: Yoshiki Nakajima
---
A traveler who's jobless, penniless, and has a weakness for women, but is an excellent swordsman. He seems to hide his true face with a mask in daily life.
Hina

Voice Actor: Rina Honizumi
---
A young girl who travels looking for the Legendary Red Baron in accordance with her mother's will. Although she is honest and hard-working, she has a naive side to her as she grew up in the depths of the mountains.
Lynn May

Voice Actor: Ari Ozawa
---
She's a soldier and sergeant in the Alcia Royal Guard. She's in charge of maintaining the security of the Hoemmh that's located on the side of a hill, and is admired by the people of the town because of her good care.
Pele

Voice Actor: Aoi Ichikawa
---
He's a soldier under Lynn's command in the Alicia Royal Guard. Although he's usually aloof and easily flattered, he occasionally shows good intuition.
Jail Murdoch

Voice Actor: Yuuichirou Umehara
---
He's a soldier in the Alicia Royal Guard with the rank of Lieutenant. He believes in judging bad guys himself with his own hands, and he is angered by criminals who call him 'Iron Jail'.
Nana

Voice Actor: Shizuka Itou
---
She's a cheerful and lively beauty who runs a mobile tavern. She provides a place to relax for Licht and Hina. She seems to be an old friend of Licht's.
Adaptation

Manga


Main Staff

Original Creator: Suu Minazuki
Director: Hiroyuki Kanbe
Assistant Director: Yasuhito Nishikata
Series Composition: Masashi Suzuki
Character Design: Yuka Takashina, Yuuki Fukuchi, Yuuki Fukuda
Sound Director: Yasunori Ebina
Music: Junichi Matsumoto
(Credit Honey's Anime when you use our description.)