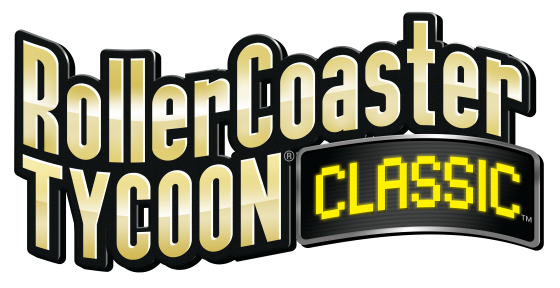 What You Need to Know:
Chris Sawyer, creator and producer of the RollerCoaster Tycoon® series, and Atari®, one of the world's most recognized publishers and producers of interactive entertainment, announced earlier today that RollerCoaster Tycoon® Classic™ is now available on Steam for Windows PC and Mac for $19.99 USD.
RollerCoaster Tycoon Classic combines the best features from two of the most successful and world-renowned RCT games in the series' history – RollerCoaster Tycoon® and RollerCoaster Tycoon® 2. Fans of the original PC sim can now relive their fondest memories of the classic games as they create, customize and run their own imaginative theme parks.
RollerCoaster Tycoon Classic has been remastered by Chris Sawyer and the development team at Origin8 Technologies Ltd., to include the greatest features from RCT 1 and RCT 2 and including add-ons such as the Scenario Editor Toolkit, Wacky Worlds, and Time Twister expansion packs into one tremendous new game.
Source: Official Press Release
Additional Key Features
The Original RollerCoaster Sim: Experience all the fun from the original RollerCoaster Tycoon and RollerCoaster Tycoon 2 games, in a new PC and Mac title that combines the best elements of both classic sims.
Coaster Builder: Create incredible coasters by using pre-made designs or use the intuitive piece-by-piece building tools to design and theme your own unique rides.
Park Designer: Keep your guests happy by building gentle or wild rides, food and drink stalls, water rides, and even transport rides to take them around the park. Customize your park by building scenery, fine-tuning the landscape and routing footpaths.
Park Management: Run your park's marketing and finances to make a profit while attracting more guests. Keep your staff organized and the park running well and looking its best!
Exciting Environments: Build the ultimate theme park in a variety of challenging environments, from the tranquillity of Forest Frontiers to the bustling commerce of Megaworld Park.
Park Scenarios: Progress through 95 classic park scenarios from RollerCoaster Tycoon and RollerCoaster Tycoon 2.
Classic Gameplay: Enjoy characterful isometric graphics and original amusement park music and sound effects.
Packed with Content: The possibilities are endless with hundreds of types of roller coasters and rides, and dozens of different shops, stalls and facilities to choose from to build your dream park.
Official Trailer
RCT Classic Trailer

---
I remember playing this game for hours on end back in high school. I couldn't put it down!
Just seeing how much your park can evolve is the true beauty of RCT.
---