También puedes leer este artículo en:Español
It's summer time, the cicadas are chirping, the verdant greens dominate the landscape, and you're ready to hunker down in an Air Conditioned room and beat the heat with some anime. If you're looking at some romance, rom-coms or shoujo series, here are 5 that are currently slated to air for the next season. Hopefully one of these will lift your spirits and it's inspiring love story will get you over the oppressive, overbearing heat of summer!
1. Akagami no Shirayuki-Hime (Snow White with the Red Hair)

Episodes: 12
Aired: Jul 7, 2015 - Sep 22, 2015
Akagami no Shirayuki-Hime is the story about Shirayuki, a young women with red-hair, a rarity in her world. She runs into a prince who becomes enamored with her and tries to force her to become his concubine. Shirayuki flees and runs into a boy named Zen, who aids her in escaping the prince after Shirayuki treats Zen's wounds. She then continues to a neighboring kingdom, eventually making her way as a court pharmacist. She comes to grow as a pharmacist, find her place in the new kingdom, and gets closer to Zen.
Akagami no Shirayuki-Hime is a manga adaptation by the acclaimed Studio Bones, which should put it on the radar of a lot of anime fans. Of particular note is that the criminally underrated composer, Michiru Oshima (Who's worked on things from Bounen no Xam'd, So Ra No Wo Ro and the Tatami Galaxy) is taking care of the soundtrack. Akagami no Shirayuki-Hime has the potential to be a good Fantasy- Shoujo coming of age and romance story.
---
2. Charlotte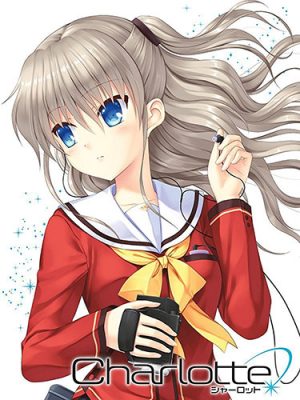 Episodes: 13
Aired: Jul 5, 2015 - Sep 27, 2015
Next on the list is Charlotte, which follows Yu Otosaka who is a seemingly normal highschooler. However, Yu has special powers unbeknownst to his peers, which he uses to his advantage to keep his school life together. He encounters a girl, with special abilities of her own Nao Tomori. And after the chance meeting, it seems that the fate of Yu and other special-power users will be discovered.
Charlotte Is the Original Creation of Jun Maeda, who is also handling the script and music, including the OP lyrics and composition. Jun Maeda is known for Angel Beats, while also doing music for several Kyoto Animation titles like Kanon, Air and Clannad. Fans of his work will likely want to tune in. The music in the PV is enough to pique my interest. P.A. Works hit it out of the park with Shirobako, and if the studio can keep up the momentum, this show is something to look forward to.
---
3. Bishoujo Senshi Sailor Moon: Crystal (2nd Season)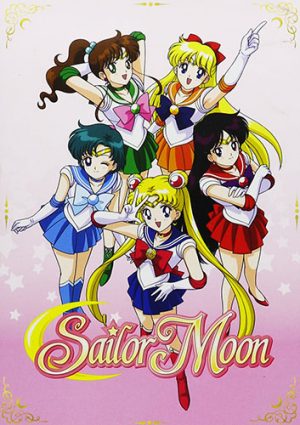 Episodes: 26
Aired: Jul 5, 2014 - Jul 18, 2015
Sailor Moon almost needs no introduction, the shining star of the Magical-girl genre that did a great deal to popularize anime in the West. Sailor Moon Crystal is the story of Usagi Tsukino, a middle schooler who doesn't have much going for herself. Usagi is neither terribly bright nor athletic but eventually she meets Luna, and transforms Usagi into Sailor Moon, who together with her compatriots, become fighters for Justice.
The first season of Sailor Moon Crystal had enough issues to be a long-standing magazine. Many people were very unhappy with everything in the show, from animation, to the plot in general. For such a legendary series, it was widely seen as a disappointment. Maybe the 2nd season can turn some things around, and it's worth keeping your eye out for as the series progresses. As it stands, I think only the most hardy and dedicated Sailor Moon fans can get excited for this show so far.
---
4. Classroom☆Crisis

Episodes: 13
Aired: Jul 4, 2015 - Sep 26, 2015
Classroom Crisis is a School/Work-Place/Sci-Fi anime Rom-Com where humanity has colonized the solar system. The story takes place in 'Fourth Tokyo' in Japan's 'Martian Prefecture.' It follows Iris Shirasaki, a third year student who seeks out a future as a test pilot, Mizuki Sera, Iris's mechanic and Mizuki's brother, Kaito, who's their homeroom teacher.
Classroom Crisis is a kind of a wild-card because it's an anime original and it's the first television series undertaken by Lay-Duce, who don't have much under their belt. The Director, Kenji Nagasaki helmed the sci-fi series 'No.6', so fans of that series should look out for this one. Based on the trailer, the show does look very pretty, even though it's design look somewhat generic, they feel more crisp and detailed, letting them stand-out. I'm looking forward to Classroom Crisis and seeing if this wild-card has some staying power.
---
5. Makura no Danshi

Episodes: 12
Aired: Jul 14, 2015 - Sep 29 del 2015
Makura no Danshi is a bit unorthodox. The series is viewed from a first-person perspective in which there are 12 different 'Makura no Danshi' or 'Pillow-Boys.' Each of them will have a distinct look and personality, attempting to cater to the different tastes of the viewer. Each episode will feature a new 'Makura no Danshi', and the series is said to attempt to 'heal-tired hearts' as the boys 'sleep beside you and whisper'
This seems like it's pandering to a very, very niche audience. No judgement if you're interested into this show. I'm sure if you're even moderately into cute anime dudes, you might have a curiosity that's slightly piqued. I really don't know what to expect from Makura no Danshi, except that it might be less of your standard series, and more specialized content designed so viewers can feel like they're lying down with whatever cute bi-shounen tickles their fancy. And hey, as Jerry Seinfeld says, not that there's anything wrong with that! But I can't see recommending Makura no Danshi to anyone besides a super niche audience.
---
Hopefully you can find something to love in these series! Tell us which one you're the most excited for! Be sure to sound off in the comments below and let your voice be heard. Summer 2015 has a lot to offer from many different genres, so be sure to keep on the lookout for the next great anime series to emerge.
---