Spring 2015 took us on an emotional rollercoaster with lots of great shows. Now it's time to move on and find new anime to bring us through the hot days of this summer. The upcoming season does not only have enough novel shows to explore, but also gives us new seasons of old favorites.
Today, we want to give you an overview over the newest Slice of Life shows. This season promises a lot and ranges from school and family stories all the way to the everyday lives of idols. It contains comedy, but also drama, love and hate. A lot can be expected from Summer 2015, especially when it comes to Slice of Life shows. So what are we waiting for? Here's our overview of Slice of Life Anime for Summer 2015!
1. Teekyuu 5

Episodes: unknown
Aired: July 7, 2015 - ?
First on our list is Teekyuu 5. As you might have already guessed, this is the fifth season of the Teekyuu series, which tells the story of a hopeless all-girls tennis team. This show combines Slice of Life with lots of comedy and school elements. It is based on a 2012 manga and has gained enough popularity to produce multiple sequels.
Teekyuu's girls are a little bit quirky and unique, but that's what adds so much charm to the story. The show itself focuses rather on the interaction between the different characters and their personal development than on the storyline. If you are a fan of school stories and club dynamics, then you should check Teekyuu 5 out. Of course, this anime also caters towards all sports fans, especially tennis enthusiasts.
---
2. Non Non Biyori Repeat

Episodes: Unknown
Aired: July 7, 2015 - ?
Non Non Biyori is a show for those of you that are done with reality and just want to escape to the perfect world of anime. The second season Non Non Biyori Repeat continues the story of Ichijou Hotaru and her friends and takes them and the viewers on new adventures.
This story is set in the countryside where student Hotaru just recently moved in with her parents. The girl finds herself in a completely new environment and has to adapt to her new lifestyle. Like Teekyuu, this show deals with friendship and the developing relationship between the main cast. Non Non Biyori Repeat is an uplifting Slice of Life anime that does not try to stand out with slapstick humor or lots of special effects.
It is a slow and quiet show that will most likely capture the hearts of its viewers.
[PV] "Non'non-biyori repeat"! Promotional video 3rd!
---
3. Wakaba*Girl

Episodes: 13
Aired: July 3, 2015 - September 25, 2015
Wakaba*Girl goes out to all the fans of Japanese pop culture and current fashion trends. It focuses on a group of girls that dare to fall out of the usual patterns - heroine Wakaba Kohashi is all about the crazy style of the Japanese "garyu" subculture while her friends like BL stories or are simply unique in their own way.
This show combines typical Japanese school girls with modern fashion trends. It perfectly depicts the two sides of modern Japan and how traditional values exist together with rebellious behavior - Wakaba*Girl certainly promises to be interesting. I would definitely advise girls interested in pop culture to check this show out, since this Girls Only anime portrays the daily lives of Japanese girls.
---
4. Yuru Yuri Nachuyachumi!+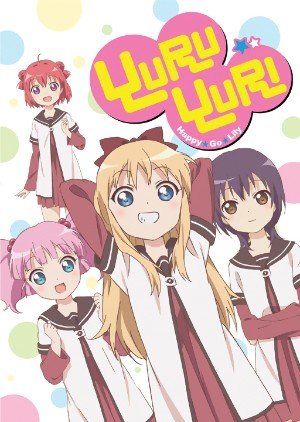 Episodes: 2
Aired: August 2015 - September 2015
This show with a funny-looking name adds two new episodes to the already unique Yuru Yuri Nachuyachumi!. The first season is often acclaimed to have some of the cutest and most lovable characters in the anime universe, so why not give it a try?
This anime revolves around four girls who set out on daily adventures as part of their amusement club. What you can expect from this show is seeing a group of adorable girls encountering new things while enjoying their time together. Most importantly, the story never feels too forced or unnatural - it has a good flow and the humor fits each situation perfectly.
The upcoming episodes will continue this old pattern, so be ready for new adventures together with these lovely girls.
Yuru Yuri Nachuyachumi! OP + Eng CC
---
5. Working!! 3rd Season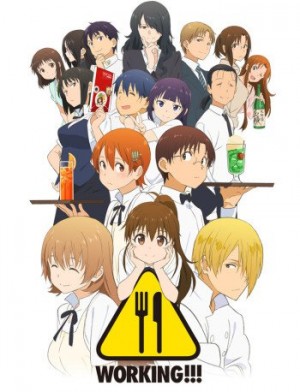 Episodes: Unknown
Aired: July 5, 2015 - ?
Working!!! is the third season of the Working!! series. Its fun characters and charming storyline have captured the hearts of many fans. The new season will bring you back to the family restaurant in Hokkaido and its weird employees.
The Working!! series has always been a down-to-earth show whose main strengths are the characters and their great sense of humor. The story is based on a manga written and illustrated by Karino Takatsu and got enough recognition to not only be adapted into an anime but also to earn two sequels. This fact alone should already be reason enough for you to give Working!!! at least a try.
It is the must-watch Slice of Life show of this season.
Working!!! Season 3 - Anime summer 2015
---
6. Sore ga Seiyuu!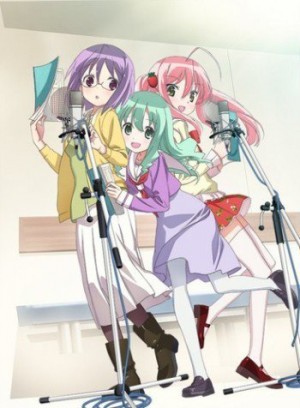 Episodes: Unknown
Aired: July 7, 2015 - ?
Many of us have been introduced to the world of Seiyuu through Miho of Bakuman. Now this unique profession gets its own show: Sore ga Seiyuu focuses on the ups and downs of Japanese voice-acting and how a group of girls strives to make their dreams come true.
Sore ga Seiyuu is a highly anticipated show since it gives an insight into an important part of Japanese culture. The original manga gained a big fanbase in a small amount of time with its humorous insights into the daily lives of voice actors. It also promises a lot of friendship, motivational speeches and girls power, so definitely give this show a try.
Sore ga Seiyū! TV-PV anime "That voice actor!" First stage trailer
---
4. Himouto! Umaru-chan (My two faced little sister)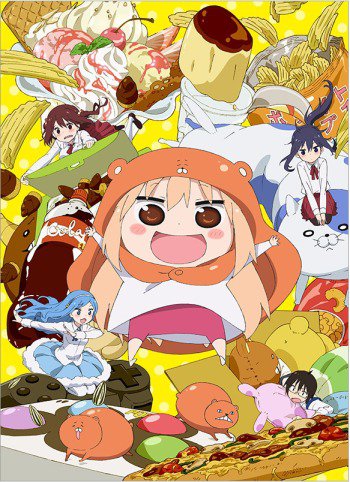 Episodes: Unknown
Aired: July 9, 2015 - ?
Did you ever wonder how a beautiful and popular girl acts like at home? Well, Himouto Umaru-chan can give you the answer you were looking for - but it will be different from what you might expect.
This anime shows the two faces protagonist Umaru has. In public she is a popular and flawless girl, but at home she turns into a lazy, good-for-nothing type of sister - much to the despair of her own brother. This is a show that all of you with siblings should be able to relate to. It depicts the relationship between brother and sister as well as the dynamics of a family. This show is a must-watch for all fans of family dramas.
"Dried fish sister! and Umar chan "PV first series
---
8. The iDOLM@STER Cinderella Girls 2nd Season

Episodes: 12
Aired: July 18, 2015 - October 3, 2015
iDOLM@STER Cinderella Girls gets a second season! The story of a girls group that strives to become idols and to find their own Cinderella story continues with lots of music, friendship and new adventures.
For those of you that don't know, this series is connected to the original iDOLM@STER, but introduces a new project called Cinderella girls, which - as the name might suggest - aims to turn the lives of common girls into a fairytale. The first season revolving around the practices and performances of a girls group already gave a good insight into what it means to be an idol. The upcoming season continues the story right where it left off and keeps exploring the idol universe while showing the viewers the daily lives of the girls.
The iDOLM@STER Cinderella Girls Season 2 PV
---
9. VENUS PROJECT -CLIMAX-

Episodes: 6
Aired: July 12, 2015 - September 20, 2015
Continuing with shows revolving around idols, next up is Venus Project. Its story is based on a unique mix of idols, futuristic setting and music elements. It's hard to predict how it will turn out at this point - Venus Project might be the biggest surprise of this list.
Venus Project is also the only original show on this list, meaning that it is not based on a manga or video game. At the bottom of the story lies a new animation technology called "Formula Venus" which turns the real-life performances of idols into a ranked form of digital entertainment.
Just like iDOLM@STER, Venus Project wants to show more of the daily lives of idols and what it means to live in a world filled with passion and friendship, but also with competition and rivalry.
---
10. Million Doll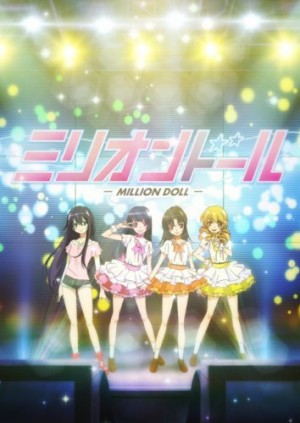 Episodes: unknown
Aired: July 7, 2015 - ?
Last on our last is a third and final idol-based show. What makes Million Doll stand out is the fact that it introduces the importance of blogging and social media for Japanese idols. Starting out as a web manga, Million Doll managed to gain enough recognition to earn an anime adaptation starting this summer.
Written by a self-identified otaku, this show tells the story of a female hikikomori (Japanese shut-in) who claims she's able to turn any girl group into idols. How, you are asking? Through the power of internet promotion, social media and blogging, of course. Million Doll is a show that might surprise some of you, so keep your eyes open and give the first few episodes a try.
---
Are you ready for the new season yet? Summer 2015 promises to be a great season, especially for fans of Slice of Life shows. Not only is there a big variety of upcoming shows, but their quality is more than mediocre. All in all, a lot can be expected from the anime we introduced today, so stay tuned until the first episodes start airing.
Which shows and genres are you looking forward to? What will you definitely not miss out on? Share your opinions and recommendations in the comment section down below!
---