Tenchi Souzou Design-bu

Genre:
Slice of Life, Comedy, Fantasy
---
---
Official Images / Key Visuals
Synopsis
After creating heaven and earth, water, and all beings, the God of the Old Testament got tired and decided to leave the animals to subcontractors. The subcontractors of Heaven's Design Team come up with proposals for animals, the engineers test whether it's feasible or not, and their client, God, has the final say.
Two angels from heaven that facilitate communication between God and the subcontractors swoop down to the office of Heaven's Design Team. The newly dispatched angel liaisons are the skilled and sexy career woman, Ueda, in charge of communication, and a new subordinate named Shimoda who is a young businessman. Shimoda works hard, but for the engineers and the snazzy designers of the design team, every day is a whirlwind of tasks.
Characters & Voice Actors
Shimoda:
Junya Enoki
A new angel and liaison between God and the design team. He's always at the beck and call of God's difficult requests and the designers' unconventional ideas. Having just been born as an angel, he's inquisitive about everything and an eager learner.
Ueda:
Yumi Hara
An angel and Shimoda's boss. She's laid-back and has gotten so used to the designers' off the wall ideas that she doesn't even bat an eye.
Tsuchiya:
Kazuhiko Inoue
Director of the design team. He's a gray-haired old man. His masterpiece is creating the horse.
Kimura:
Yuichiro Umebara
An earnest young designer. His prized work is the cow.
Mizushima:
Junichi Suwabe
A young designer with short hair who dresses like Steve Jobs. His greatest creation is the snake.
Kanamori:
Daisuke Kishio
An androgynous male designer. His greatest work is the pitohui. He pursues beautiful things.
Meido:
Naomi Oozora
A young designer who wears Gothic Lolita Punk fashion. The animals she's most proud of creating are the poison dart frog and the koala.
Unabara:
Ryota Takeuchi
A very tall male designer with a large build. He's kind, gentle and has a warm air about him. His masterpiece is the kangaroo.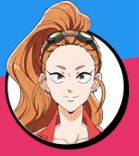 Higuchi:
Asuna Tomari
The design team's prototype testing engineer. She wears goggles, thick work gloves used for welding and a jumpsuit. She's a worldly-wise woman who spends her days making the animal prototypes the design team comes up with and tests them before they're approved.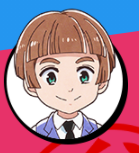 Kenta :
Hina Kino
The design director's grandson.
Other Title
Heaven's Design Team
Theme Songs

Opening Song: "Give It Up?" by 96 neko
Ending Song: "DESIGNED BY HEAVEN!" by Paraiso☆Shain Stars

Adaptation

"Tenchi Souzou Design-bu (Tenchisozo Design Bu)" (Manga)


Main Staff

Original Creator: Hebizou / Tsuta Suzuki
Director: Souichi Masui
Series Composition: Michiko Yokote
Character Design: Sachiko Oohashi
Animation Director: Hiroyuki Nemoto
Sound Director: Satoki Iida
Original Illustrator: Tarako
Music: Hayato Matsuo
(Credit Honey's Anime when you use our description.)
---