También puedes leer este artículo en:Español
Electricity is an interesting natural phenomenon because it powers all of our cool gadgets, cities and towns. Imagine having the ability to control something as powerful as lightning – that's the kind of firepower we're playing with today as we delve into some of our favourite lightning manipulators. Like many other elemental abilities, anime has scores of characters who can use lightning to their advantage, most commonly in combat, so without much else to say, we're off to seeing top 10 characters who wield the power of lightning. Shocker!
10. Gamma – Katekyoshi Hitman Reborn!

Episodes: 203
Aired: October 2006 – September 2010
Sawada Tsunayoshi is a middle schooler who is simply not good at anything. Talentless and clumsy, he has been dubbed "Loser Tsuna" by his peers. His life takes a strange turn when Reborn, a hitman who also happens to be a baby, arrives at his doorstep claiming to have been sent by the Vongola Family – the strongest mafia family in Italy! Reborn's mission is to take Loser Tsuna and turn him into a suitable heir to the top seat in the Vongola Family due to the retirement of the ninth boss of the family. With so much expectation placed on Tsuna's shoulders, will he be able to grow into the greatness his family expects?
Gamma is the wielder of the Fake Lightning Mare Ring, a tool which allows him to generate an electromagnetic shield powerful enough to block several attacks. The ring feeds off of his resolve and as a result of his powerful resolve, the abilities of the Mare Ring are greatly augmented. He also uses electrified billiard balls which move at high speeds, ricochet and electrocute his enemies on contact!
---
9. Tweedledee – Kiddy Grade

Episodes: 24
Aired: October 2002 – March 2003
In the future, humanity has taken to space and colonised several planets in the cosmos. The organisation known as the Galactic Organisation of Trade and Tariffs (GOTT) was created in order to maintain order in the universe. Within the organisation exists a squadron of enhanced humans known as the ES Unit, who take on secret missions in order to put a stop to various forms of galactic crime. Éclair and Lumiere are two operatives from the low C-Rank who wield incredible powers – Éclair boasts superhuman strength while Lumiere is capable of controlling any computer. Their lives go relatively simply until they begin to realise the darkness that exists within GOTT and the galaxy at large.
Tweedledee is one half of a set of twins who work in the ES Unit like Éclair and Lumiere, in the high-ranked S-Class. She can control electricity, but boasts various other abilities which make her a formidable operative out in the field. She has been shown to be the only ES Unit operative capable of hacking into a robot's AI system from outside. Her electricity ability, "Strom", allows her to create current which manipulates any electrical device, without needing to touch it at all!
---
8. Pikachu – Pokemon

Episodes: 276
Aired: April 1997 – November 2002
Pokemon are creatures of varying abilities and appearances. People known as Pokemon Trainers dedicate their lives to training the strange animals in order to get them to battle other Pokemon. Ash Ketchum is a youngster who has always dreamed of becoming a Trainer and on his 10th birthday, he gained the opportunity to make that dream a reality; however, all the Pokemon available for beginner Trainers were all claimed, save for one. The remaining Pokemon, the rebellious electric-type known as Pikachu became Ash's new companion, proving to be a difficult challenge at first but soon the two became inseparable. Setting out to become the very best Trainer that ever was, Ash travels across various regions, meeting several characters and making many friends on his journey to becoming Pokemon Master.
Pikachu is the well-known mascot character of the Pokemon franchise and Ash Ketchum's (or Satoshi if you prefer) companion Pokemon. The two have an incredibly tight connection, initially having had issues with getting along. Pikachu's signature attack is a lightning attack which it generates from its own body, making the Pikachu capable of intense electric shocks and high-speed attacks.
---
7. Budou – Akame ga KILL!

Episodes: 24
Aired: July 2014 – December 2014
Night Raid is the assassination branch of the Revolutionary Army assembled in order to overthrow the evil Prime Minister Honest. Honest's greed and power-hunger has caused many in the Empire to suffer the brunt of his corruption; however, Night Raid and the Revolutionary Army hope to use their experienced killers in order to bring hope to the empire, but they are aware that it won't be simple. Tatsumi is a youth from a faraway village who came to the capital in order to join the Empire's ranks and earn money to send back home; however, upon seeing the sheer depravity that permeates the capital and the Empire itself, he joins the ranks of Night Raid, hoping to free the people once and for all.
Great General Budo – one of The Empire's most feared and respected generals commanded immense respect. He was trained in combat throughout his entire life as he came from a celebrated family with many well-known generals. His Teigu, Adramelech, allowed Budo to use lightning attacks, but he was also very quick and witty with his use of the weapon. Adramelech's nature allowed Budo to fly and even summon thunder clouds in addition to the weapon's natural ability to generate and discharge electricity.
---
6. Sinbad – Magi: The Labyrinth of Magic

Episodes: 25
Aired: October 2012 – March 2013
Around the world are several labyrinths hiding incredible treasures within. These labyrinths or "Dungeons" are said to be the handiwork of the Magi, a rare class of magicians who help people build their empires by patching them through to the Djinns, the supernatural beings that rule over the Dungeons. Successful conquerors of the Dungeons gain access to the incredible power of the Djinns, which choose conquerors to become potential rulers of the world. Aladdin is a young mage who spent most of his life isolated, but now he is eager to explore the world, accompanied by his mentor Ugo, the resident Djinn in his flute. After befriending Alibaba Saluja, a few unfortunate incidents cause Aladdin to destroy a merchant's supply cart. Alibaba suggests that they conquer the nearby Dungeon in order to pay for the damages, a decision which changes their lives forever.
Having conquered several Dungeons in his lifetime, the renowned ruler of Sindria, Sinbad, is in possession of a host of different powers bestowed upon him by the Djinns of the Dungeons he conquered. Baal is the Djinn that Sinbad obtained when he conquered his first Dungeon and it is the the Djinn which allows him to use lightning abilities, such as the Bararaq Saiqa, a technique which sees Sinbad drawing lightning from the sky into his sword, where it is then discharged to devastate any enemy in his path. The lightning manipulation that Baal bestows upon Sinbad makes Sinbad one of the strongest characters in the series, and this is before considering Sinbad's varied talents in combat and strategy. Ruler of the Seven Seas indeed!
---
5. Killua Zoldyck – Hunter x Hunter (2011)

Episodes: 148
Aired: October 2011 – September 2014
Hunters are people who exist to do some of life's most dangerous and challenging activities. Twelve-year-old Gon Freecss is determined to become the best Hunter there is in order to find his father, who has a Hunter himself and disappeared from Gon's life when he was much younger. While on the way to achieving his goal of becoming a Hunter, Gon makes many friends including the doctor-in-training, Leorio, the red-eyed Kurapika, and the ex-assassin Killua. Together, they attempt to navigate the dangerous Hunter Exam which has claimed several lives before and throughout, they are tested like they have never been tested before.
Killua Zoldyck is the youngest son of the famous Zoldyck family, a family of incredibly capable assassins, each with their own level of expertise. Killua's abilities involve his ability to create electricity around his entire body using his Nen. This allows Killua to be incredibly fast, in addition to allowing him to fire lightning projectiles at his enemies which, in addition to his vast repertoire of assassin skills which he learned at home, make him an intensely dangerous character to fight.
---
4. Himejima Akeno – High School DxD

Episodes: 12
Aired: January 2012 – March 2012
Hyoudou Issei is a perverted high school student who spends all his time peeping on women and daydreaming about having his own harem one day. When a girl from another school asks him out on a date, Issei feels like he's finally having his big break; however, she turns out to be a fallen angel who kills him. Luckily, Issei is given a second chance at life when his upperclassman, Rias Gremory, a high-class demon, revives him as her servant. He then joins the ranks of the school's Occult Research Club, learning to fight and survive the violent new world into which he has been thrust, all while keeping it a secret from family and friends.
Himejima Akeno is the Vice-President of the Occult Research Club and one of several… several love interests to the main character, Issei. She is Rias's Queen and in that role, she boasts some incredible strength and magical ability, which includes lightning magic. Her signature ability is Holy Lightning, which is a technique she creates through the combination of the powers of both light and thunder.
---
3. Gilthunder – Nanatsu no Taizai (Seven Deadly Sins)

Episodes: 24
Aired: October 2014 – March 2015
The Holy Knights of Britannia of the Kingdom of Liones are users of incredibly powerful magic that they use to protect Britannia. However, a small squadron of the Holy Knights betrayed their kingdom, attempting to overthrow the ruler of Liones. Their insurgence was suppressed by the Holy Knights, but rumours of the survival of the "Seven Deadly Sins" persists. Ten years later, the Holy Knights staged their own revolt and became the new tyrannical leaders of Liones. Elizabeth, the kingdom's third princess, sets out on her own to find the Seven Deadly Sins and ask for their help in order to take back the kingdom and restore justice to the Kingdom of Liones.
Gilthunder is a Holy Knight of incredible power who was close to Elizabeth and Meliodas in his youth, who grew resentful of the Seven Deadly Sins due to the details surrounding their revolt and thus came to hate the very Meliodas he once revered. His magic is lightning based, and immensely powerful, not to mention the fact that Gilthunder is intelligent and adept in combat due to training he received from the leader of the Seven Deadly Sins himself.
---
2. Boruto – Boruto: Naruto Next Generations

Episodes: ???
Aired: April 2017 - ???
After the end of the Fourth Shinobi War, The Hidden Leaf village enjoyed a time of peace and prosperity under the leadership of the Seventh Hokage, Uzumaki Naruto. With the village's landscape significantly changed, along with the life of the shinobi, a new generation of ninja has stepped up. Uzumaki Boruto, the son of Naruto, is a rambunctious child who has been heralded a prodigy and aims to surpass his dad. His desire and his father's busy schedule has strained their relationship; however, such things take a back seat when a certain evil begins to bubble up within the village…
Being the son of both Naruto and Hyuuga Hinata, Boruto boasts incredible potential and is well-versed in several forms of combat and such potential prompted his tutelage under none other than the enigmatic Uchiha Sasuke. He is capable of Lightning Release, an elemental ability allowing its user to generate lightning which can be manipulated for fast movement, piercing damage and can also be used with natural lightning, making it (and Boruto) that much more deadly.
---
Kaminari Denki – Boku no Hero Academia (My Hero Academia)

Episodes: 13
Aired: April 2016 – July 2016
Society in this world is different due to the emergence of special abilities in the human race. With 80% of the population exhibiting a unique ability or "Quirk", the future of humankind is that of a superhuman society, where one of the most admired professions leaves the pages of stories and folklore and appears in reality: the superhero. Midoriya Izuku is one of a few people in society who does not have any kind of ability whatsoever; however, he desperately dreams of becoming a hero like his idol, the top hero, All Might. When it seemed hopeless, Izuku was given a gracious boost to achieve his dreams when All Might reveals to him that his own Quirk is transferable, and that he's looking at making Izuku his successor! Thus begins Izuku's journey through the hallways of U.A. High, the most prestigious hero school in the country!
Kaminari Denki is one of Izuku's classmates in class 1-A at U.A. High. His Quirk is "Electrification", which as the name suggests, is an electric-type Quirk. It allows him to manipulate electricity, although using too much of his Quirk causes him to short-circuit! While Denki's personality has been shallowly explored in the anime series, from what we have seen, he is quite the show-off who seems somewhat inept at times, but he has a fairly keen mind and abilities that rank him seventh in class 1-A.
---
Final Thoughts
Lightning users boast access to one of nature's most destructive forces. The ability to manipulate lightning and electricity has consistently proven to be one of the most powerful elemental abilities and the characters on this list only reiterate that fact. Are there any other cool or powerful lightning users that we have left out? Drop a comment below and tell us about your favourite one!
---
---
Anime has a lot of shows that have a fantastic display of fighting scenes with the characters showcasing their abilities. In most cases, the show how powerful they are with the given ability they have either acquired or trained hard to achieve. A lot of the characters we came across while deciding the selection of this segment were based off of lightning users or electricity manipulators.
The selection is something we feel are the choices for lightning users, but of course, we can't please everyone. We hope this list meets the needs of those who are interested in knowing some of the best anime characters with lighting powers. This is in no particular order of any kind, due to the fact that every character is equally great.
So, without further ado, here are our choices for "Top 10 Anime Characters with Lightning Powers".
Enjoy!
10. Sailor Jupiter (Sailor Moon)

Episodes: 46
Aired: Mar. 7th, 1992 - Feb. 27th, 1993
Kicking off the top of the list of anime characters with lighting powers is someone everyone knows pretty well, Sailor Jupiter. Sailor Jupiter's real name is Makoto Kino, and she is a teenager who lives alone due to her parents death from an airplane accident at a young age. This makes her afraid of airplanes and never wanting to get on one.
Having mutiple talents in the series, Makoto's personality never really is stuck in one setting but does hover between being a civilian to a Sailor Scout fighting evil. Most of her attacks are lightning powers, such as Supreme Thunder Crash, Jupiter Thunderclap Zap, and the less well known, Jupiter Thunder Dragon. Nonetheless, she is by far one of the strongest Sailor Soldiers in the series.
---
9. Mikoto Misaka (To Aru Kagaku no Railgun)

Episodes: 24
Aired: Oct. 3rd, 2009 - Mar. 20th, 2010
Misaka Mikoto is the protagonist in the To Aru Kagaku no Railgun series and a psychic user of the Academy City. Her powers are known to be ranked at level 5, which is the highest rank psychic users in the series. Attending the Tokiwadai Middle School for rich elite students of psychics, she is considered a proper girl who is in fact a short tempered, prideful, and improper girl with an attitude and tomboyish tendencies an insecurities.
Being a sucker for cute and girly things, she has a strong sense of morals and justice with the ability to regenerate and produce electricity. Her power is so strong, she can cause a blackout in a city, form railguns by using a coin as a projectile, and utilize her electricity to attract iron particles around her to create a chain-like sword.
Our kind of girl for anime characters with lighting powers!
---
8. Yoruichi Shihoin (Bleach)

Episodes: 366
Aired: Oct. 5th, 2004 - MAr. 27th, 2012
As one of the most attractive female characters in Bleach, Yoruichi is very powerful and intimidating. She can transform into a black cat at will and is very intelligent and witty, for she was a former leader of he special forces of Soul Society.
Even though she tries to avoid confrontations of battles and helping those who suffered from such battles, she will step in if she has to. And when she does, it is definitely something you don't want to experience. Her lightning ability is one to not be recon with. Hence why she belongs on this list of anime characters with lighting powers. As beautiful and agile as she seems, she is a killing machine.
---
7.Suzaku (Yu Yu Hakusho)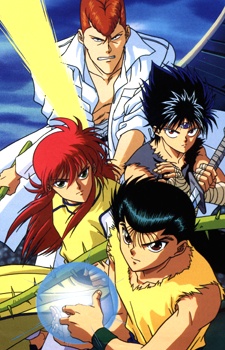 Episodes: 112
Aired: Oct. 10th, 1992 - Jan 7th, 1995
Suzaku from Yu Yu Hakusho is one badass character. He is a phoenix like demon with hair that acts like an antennae and is the final member of the Four Beast. His powers are lightning based and he has the ability to duplicate seven life like forms of himself which places him as a foe not to be messed with.
He is an upper class demon with a C rank, and he kind of looks like Jareth, the Goblin King from the popular 1980's movie Labyrinth.
---
6. Zatch Bell (Zatch Bell!)

Episodes: 150
Aired: Apr. 6th, 2003 - Mar 26th, 2006
Zatch Bell, also known as Gash Bell, is the son of the current Mamodo King who has a power sealed within him called the Bao. Zatch Bell is an overly cheerful boy who is amnesic, and has the ability to create spells that revolve around lightning.
One of his most powerful spells allows him to create a huge dragon made of electricity. As you watch the series, the truth behind Gash's memory loss unfolds and takes a crazy turn for the worse. But it's really great.
---
5. Hei (Darker Than Black)

Episodes: 25
Aired: Apr. 6th, 2007 - Sept. 28th, 2007
Hei is a contractor who is very good at what he does, and because of his talents, he is a Molecular/Electricity manipulator which makes him perfect for our anime characters with lighting powers list! Hei's abilities allow him to generate and discharge electricity through conductive materials with enough power to kill a grown man, or even shorting out a building's electrical systems.
His powers are classified as the most powerful among the other contractors, especially when he's in possession of the Meteor Fragment. We all know what happened in South America!
---
4. A - Third Raikage (Naruto: Shippuden)

Episodes: 401 and Counting
Aired: Feb. 15th, 2007 - Ongoing
A, is known as the strongest and most powerful Shinobi in the village. His skills in Lightning Release have placed him on the map in the entire Naruto series. Known for using his unique Black Lightning, A has fought against the Eight Tails beast, Gyuki who notes that A was very tough and challenging in battle.
Not only was he a powerful Shinobi, he was also an excellent teacher who passed on his knowledge to the one that could possess its power, Darui. That's why he belongs here on our list of anime characters with lighting powers.
---
3. Enel (One Piece)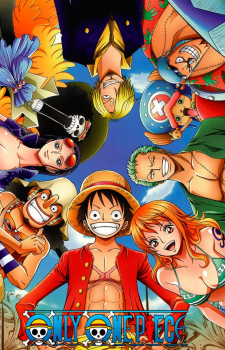 Episodes: 383 and Counting
Aired: Oct. 20th, 1999 - Ongoing
Enel is a very powerful character in the One Piece series. He is a Devil Fruit user of the Goro Goro no Mi, a logia-classed power. By striking the drums on his back, which are named after thunder gods from different cultures, it produces lightning abilities for attacking his foes. A perfect fit for anime characters with lighting powers wouldn't you say?
Enel's lightning attacks have enough power, around 200,000,000 volts, and can create temperatures over 10,000°C. That's enough power to destroy an entire island, which he does with ease.
One Enel's strongest attack so far is El Thor, which can melt an entire rock wall. Crazy!
---
2. Laxus Dreyar (Fairy Tail)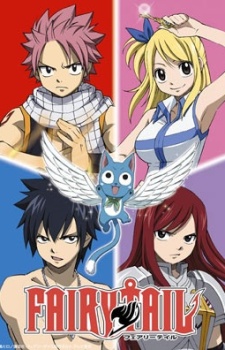 Episodes: 175
Aired: Oct. 12th, 2009 - Mar. 30th, 2013
Laxus is one of the most powerful Mages in the series and is the grandson of Makarov, head Mage of Fairy Tail. Laxus is a Lightning Dragon Slayer and uses his abilities to create many form of attacks that are almost near impossible to defeat.
His role among anime characters with lighting powers is that he possesses a larger amount of strength, endurance, reflexes, magic, and durability. Anyone that goes against him can expect a very difficult challenge trying to beat him, for example, Natsu fought against Laxus in the first arc of the show and almost defeating him. The only thing is, when it comes to near defeat, Laxus will do anything to ensure that no one leaves alive, even if it means using Fairy Law!
---
1. Killua Zoldyck (Hunter x Hunter)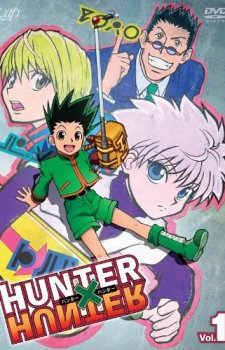 Episodes: 148
Aired: Oct. 2nd, 2011 - Sept. 24th, 2014
Killua is a trained assassin from birth who comes from a family of deadly assassins known around the world. He may look like an innocent 12 year old boy, but he is in fact intelligent and extremely strong for his size.
When he uses his Nen powers, he can transmute his aura to develop a Hatsu, an electricity generated aura. This is due to his training as a young boy, being able to withstand large amounts of electric shocks. Some of his attacks range from the Lightning Palm, Thunderbolt, and Godspeed.
---
That's it for this segment of "The Top 10 Anime Characters with Lighting Powers". It was pretty hard trying to pick the characters and rank them accordingly for all of them are unique in their own way.
As a fun question to answer about this selection, which two characters in the list would you choose to have a one-on-one battle? Who would win?
---