When we imagine what the average person thinks of how much of an impact the power of wind makes, the answer will vary. Wind is just the natural movement of air at any rate. We may visualize a slow, calm summer breeze or a ferocious, destructive hurricane. The power of wind demonstrated in the world of anime shows viewers how heroes with super abilities can harness and manipulate this element, and we're not talking about farts! Conjuring wind as a singular power or paired with certain weapons and devices, many learn that wind is equally impressive and menacing as other elements.
With that said, we present an updated list of the top ten characters who wield the power of wind. We know there are many more characters out there who paint with all the colors of the wind and here's what we've gathered so far! Make sure to check out our previous article below. It'll be a breeze. Enjoy!
10. Fuuko Kirisawa from Rekka no Honoo (Flame of Recca)

Episodes: 42
Aired: July 1997 – July 1998
Rekka no Honoo centers on the life of a boy who believes he is not living up to his full potential. Rekka Hanabishi's family is in the fireworks business, but he wants to do something different with his life. He wants to train as a modern-day ninja. Rekka puts his skills to the test by challenging everyone. Luckily, Rekka meets Yanagi Sakoshita. Their encounter reveals that Rekka comes from a legendary ninja clan and has incredible superpowers.
Fuuko Kirisawa is a member of Team Hokage. She is agile and swift, recognized as the fastest in the group. Fuuko fights with darts and can magnify her speed attacks. As a result, she can control the wind. Effortlessly, Fuuko can summon gusts of wind just by wiggling her fingers. Her wind manipulation has the advantage of offense and defense, a significant key in taking on various foes.
---
9. Zenpou no Vento "Vento of the Front" from Toaru Majutsu no Index II (A Certain Magical Index II)

Episodes: 24
Aired: October 2010 – April 2011
A Certain Magical Index II continues Touma Maijou's adventure as conflict and tension continue to rise in Academy City. The battle involving esper ability and magic intensifies, and Touma must combat both sides with his Imagine Breaker. To save his friends and those around him, old and new characters unite, confronting the path before them.
Vento of the Front is a member of God's Right Seat. As the only girl in the group, she displays excellent abilities recognized as one of the most powerful in the series. As a formidable magician, Vento uses her barbed hammer while simultaneously summoning a hammer made out of air to bring her opponents down. Combined with her many body modifications, Vento is menacing and frightening, a girl who blows us away!
---
8. Yuno from Black Clover

Episodes: 56+
Aired: October 2017 - Ongoing
Black Clover follows the story of two boys, Asta and Yuno, as they go on a quest to become the "Wizard King", known throughout the kingdom as the most powerful mage, Asta and Yuno vowed to one another to compete for this famed title. After some time, the boys drift apart but reunite when Lebuty, someone who wants Yuno's Grimoire as his own, attacks Yuno. Lebuty's power surpasses Yuno's, but after hearing a familiar voice, he fights with all his might, and is bestowed the "Black Clover." Lebuty is defeated, and the two boys unify to continue their promise.
Yuno is a very skilled magician with a specialty using wind magic. Even before he received his grimoire, Yuno was very talented with this particular element. Whether he's creating whirlwinds to increase an advantage or to knock out his opponents, using "Creation Magic" to manifest any wind-type creature, or summoning the wind spirit, Sylph, Yuno has viewers saying "me gust-a!"
---
7. Wamuu from JoJo no Kimyou na Bouken (TV) (JoJo's Bizarre Adventure)

Episodes: 26
Aired: October 2012 – April 2013
Can we say butterfly effect? JoJo's Bizarre Adventure starts with Dario Brando saving English nobleman, George Joestar. After some time, Dario passes, leaving his son Dio, fatherless. To repay Dario after saving his life, George takes him in. However, Dio is unsatisfied with his life. In an attempt to brighten things up, he plans to take the Joestar estate and make it his. Out to get George and his son Jonathan "JoJo" Joestar, the Aztec stone mask villain wants the Joestars destroyed. Many decades later, Jonathan's grandson, Joseph Joestar unearths the stone mask, revealing its history and potential. As such, we observe how a small change can result in many, bizarre adventures later on.
Do you even lift bro? Wamuu is hella swole. When you stand near him, he looks intimidating. Fashioning "Head Gear," his attire does more than looking good. The horn placed on his headgear allows him to sense and use the power of the wind. Wind Mode, Divine Sandstorm, Wind Suit, and the most epic, Atmospheric Rift, are his other wind attacks, apparently taking the wind out of the many enemies Wamuu encounters.
---
6. Howzer from Nanatsu no Taizai (The Seven Deadly Sins)

Episodes: 24
Aired: October 2014 – March 2015
The Seven Deadly Sins takes place in a parallel world similar to our Middle Ages. The Holy Knights of Britannia use powerful magic to protect the region, but their efforts aren't enough, as a small band of Knights betrayed the kingdom. Defeated by the Holy Knights, rumors continued that these legendary knights called the "Seven Deadly Sins" were still alive. Ten years later, Princess Elizabeth of Liones, embarks on an adventure to find the Seven Deadly Sins.
Howzer, or can we say, "WOWzer!" is the Great Holy Knight of Liones. He is brash and isn't afraid to show it. Howzer craves competition. Once engaged in a fight, he is difficult to contain. Besides his physical prowess, Howzer possesses an ability called "Tempest", With which he can create vortexes of rotating winds out of thin air.
---
5. Inasa Yoarashi from Boku no Hero Academia 3rd Season (My Hero Academia 3)

Episodes: 25
Aired: April 2018 – September 2018
In a world where a majority of the population is born with a superpowered "quirk", U.A. High School is where students learn the essence of becoming a hero. Once again, we meet the gang of Class 1-A and 1-B, who are about to endure the most miserable summer of their lives. There's no time for fun as the heroes are at training camp. A group of veteran heroes, the Wild, Wild Pussycats, are testing everyone's limits, challenging heroes to push their Quirks past their potential. Besides overcoming their environment, training camp soon becomes camp survival.
Also known as Gale Force, Inasa Yoarashi is a first-year student at Shiketsu High School. A young man of tall stature, Inasa's costume accents his beefy build. Loud, obnoxious, and always the center of attention, Gale Force's Quirk is "Whirlwind", granting him the ability to manipulate air. As he has absolute control and skill over his superpower, Gale Force can hone in on particular targets, all the while shielding spectators. Let's say Gale Force is pretty fly.
---
4. Crusch Karsten from Re:Zero kara Jajimeru Isekai Seikatsu (Re:ZERO – Starting Life in Another World-)

Episodes: 25
Aired: April 2016 – September 2016
Subaru Natsuki was visiting his local store and then transported to a strange, new world of magic, monsters, and kingdoms. Once there, he is rescued by a white-haired girl name Satella. Though he joins her on what starts as a fun mission, it ends with them both being slashed to death. To his great surprise, Subaru finds himself back in the same moment he was in when he got to the new world. How is this possible?
Crusch Karsten prides herself on building the Karsten legacy to its fullest potential. Crusch works incredibly hard and has tremendous talent, such as the "Divine Protection of Wind Incantation" that allows her to read and interpret the wind and all things invisible. Additionally, her "Wind Magic" boosts her already skilled swordsmanship.
---
3. Erigor from Fairy Tail

Episodes: 175
Aired: October 2009 – March 2013
In the magic land of Fiore, there exist many magical guilds of heroes and adventurers. Among the best and brightest, many heroes belong to Fairy Tail. Fairy Tail is a bright and friendly guild and is the sole focus of Lucy Heartfillia, a celestial key wielder, who wishes to become a part of the guild someday. Along her journey to collect new keys, she meets the charismatic Natsu Dragneel, the adopted son of a dragon and a member of Fairy Tail. Through him, Lucy joins the guild and meets all powerful and exciting characters, i.e. Erigor from the Dark Guild Eisenwald. Death God and Grim Reaper are other infamous opponents who ruthlessly challenge our heroes using such intense powers as Wind Wall, Storm Bringer, Storm Mail, Magic Wind Palm and so much more. Essentially, he is the master of Wind Magic.
---
2. Kensei Muguruma from Bleach

Episodes: 366
Aired: October 2004 – March 2012
Ichigo Kurosaki is an average teenage boy with the ability to see ghosts. When Ichigo encounters an evil spirit known as a Hollow, he meets a Soul Reaper named Rukia Kuchiki, who is unfortunately harmed while trying to protect Ichigo and his family. To help rescue his family, Ichigo agrees to take on the role of Soul Reaper. With this responsibility, Ichigo, along with his friends, takes on the challenge of stopping the Hollows that have taken over.
Calm, cool, and collected, Kensei Muguruma is a serious, all business no fun kinda guy. He has a great physique and sports a 69 tattoo better than Tekashi69. Kensei's Zanpakutō, Tachikaze translates to "Earth-Severing Wind." His Shikai can be used to manipulate wind and energy with abilities like Air Blades. His Bankai, "Iron First Earth-Severing Wind creates massive winds surround him. Overall, Kensei is a blast to have around.
---
1. Temari from Naruto

Episodes: 220
Aired: October 2002 – February 2007
Before Naruto Uzumaki entered the world, a Nine-Tailed Fox demon called Kyuubi, attacked and demolished Konohagakure, the Hidden Leaf Village. Kyuubi must be stopped, and the only way is for the leader of the village, the Fourth Hokage, sacrifices his life, and seals the evil inside Naruto. Time goes on and Naruto is a loud ninja still living in Konohagakure. As he carries the Kyuubi inside him, Naruto struggles to find his place. Furthermore, he yearns to become the Hokage of Konohagakure, increasing his popularity with good and evil forces.
Temari is the oldest child of the Fourth Kazekage and is not afraid to keep it 100. She's got a badass attitude, except around Gaara. However, she does have a caring, compassionate side. Let's say we're big fans, lol, the one she rides while using her wind release. Also, she can create anything from a small breeze to a magnanimous tornado.
As such, Temari's strength and abilities throughout the Naruto franchise give her the top spot and repeat. You go, girl!
---
Final Thoughts
We're glad you are a fan! Hopefully, these recommendations are the wind beneath your wings! If you haven't already, make sure to check out all of these great titles! As always, we truly appreciate you guys. Let us know if we've missed any other characters by commenting below! Thanks, and see ya!
---
---
Welcome to another segment of Honey's Anime, Top 10, list for everyone to enjoy. Now, in this list, we will be selecting some of the best Wind users in anime. To start things off, it was pretty challenging to try and pick characters that fit this criteria while still being a favorable/popular character amongst everyone in the anime community.
While there really isn't a significant number of wind users in anime that are worthy of the Top 10 list, It was especially hard to choose this list before you. I'm pretty sure a lot of hearts are going to be broken, or many of you aren't really going to know what character it is and where they came from. That's due to my age, and I ask you to not judge me on that subject. For the love of humanity.
So without further ado, here is our selections for the "Top 10 Anime Characters Who Wield the Power of Wind"!
Enjoy!
10. Jin (Yu Yu Hakusho)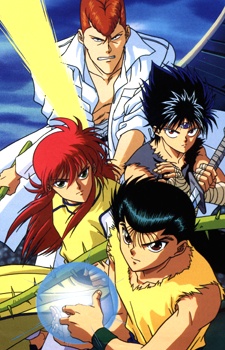 Episodes: 112
Aired: Oct 10, 1992 to Jan 7, 1995
Jin is a character from Yu Yu Hakusho, and a member of the Shadow Channelers which took place during the Dark Tournament. Jin has a cheerful and upbeat attitude about life, always enjoying a fight with a lot of emotions produced from it, especially when ones life is on the line.
His special ability in fighting is the power to manipulate wind, which ables him to float in the air, form miniature cyclones with his fist and create full sized tornadoes.
---
9. Kazehana (Sekirei)

Episodes: 12
Aired: Jul 2, 2008 to Sep 17, 2008
Also known as No. 03, Kazehana's power is wind, which is why her name is Kaze. She is Minato's fifth Sekirei and sees herself as his "new wife" in many cases. Kazehana's personality is somewhat relaxed and giddy when having conversations of love.
She isn't afraid to speak her mind which sometimes has her being rejected by others. Her love for Minato is extended by his passion for his Sekirei, which has Kazehana in wanting nothing more than to be his Sekirei.
She's a very passionate woman, and yet, very powerful.
---
8. Fuu Hououji (Magic Knight Rayearth/Mahou Kishi Rayearth)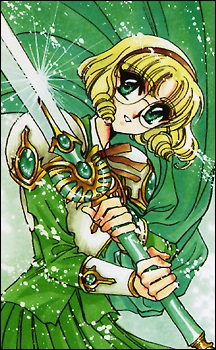 Episodes: 20
Aired: Oct 17, 1994 to Mar 13, 1995
Fuu Hououji is one of the Legendary Magic Knights sent to save Princess Emeraude. Her special ability is the power to control Wind and is always seen smiling, for a strategist. Mostly calm and polite, she can be very blunt with her remarks as she gets to the point in many situations.
She has many spells of the wind element which includes the Wind of Healing, Emerald Typhoon, Winds of Admonishment, and Emerald Cyclone. Her magic is mainly used for defense, but nonetheless, she is one to not mess with.
---
7. Kazuma Yagami (Stigma of the Wind/Kaze no Stigma)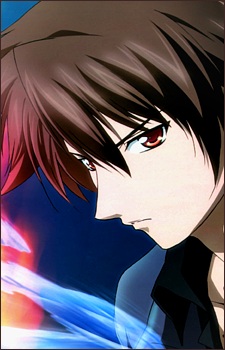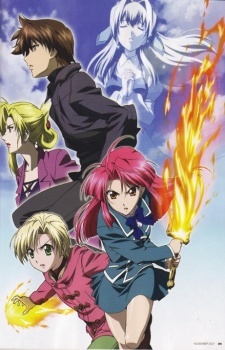 Episodes: 24
Aired: Apr 13, 2007 to Sep 21, 2007
Kazuma is a powerful individual who was a former member of the Kannagi household. He was banished for his defeat with Ayano by his father, during the Successor Ceremony of the Enraiha, the family sacred sword.
Due to his lack of intelligence to use the fire magic, Kazuma later returns to his home land as a skilled master in the wind arts. With his new wind power, he tends to look down on others in his family who banished him because he was powerless. Well, not anymore!
He is now known as one of the most powerful character in the series from his family.
---
6. Kagura (Inuyasha)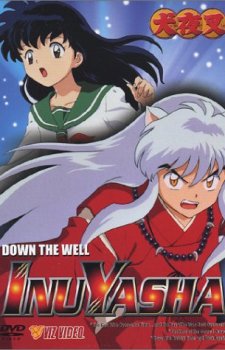 Episodes: 167
Aired: Oct 16, 2000 to Sep 13, 2004
Kagura is a ruthless individual who was created from Naraku's own body. She is a very skillful wind sorceress who has her own mind and is willing to do anything to keep her freedom from the grasp of Naraku or anyone else.
She is so powerful that she nearly kills Inuyasha after using her wind powers to unleash a Kaze no Kizu attack. However, she learns that Naraku has been using her for his own gain, she then begins to resist against him, threatening her own life.
---
5. Negi Springfield (Negima!/Mahou Sensei Negina!)

Episodes: 26
Aired: Jan 6, 2005 to Jun 30, 2005
Negi is a school teacher at the Mahora Girls Jr. High School , and is son of the master mage Nagi Springfield. Negi's mother is widely known as the legendary "Thousand Master" and is princess of the Ostian Empire of the magic world.
His specialties are wind spells and trains tirelessly under a martial arts expert in order to quickly develop the skills he needs to live in his families shoes.
Due to his training, he has come to develop new abilities that have him exceeding his expectations as a wind user and more.
---
4. Wendy Marvell (Fairy Tail)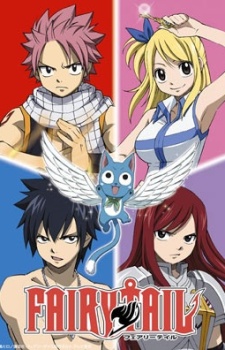 Episodes: 175
Aired: Oct 12, 2009 to Mar 30, 2013
Wendy is a child mage who just happens to be a very powerful mage in the Fairy Tail saga. Wendy is the Dragon Slayer of the Sky, which puts her in the same league as Natsu Dragneel and Gajeel Redfox, buy with the ability to manipulate air/wind.
She can eat air, much like Natsu eating fire, and she also has the ability to heal others. Sometimes, even bringing them back from the dead, so to speak. Despite all these attributes to Wendy, she is still somewhat limited to how much she can use.
---
3. Temari (Naruto)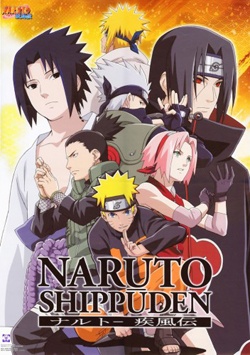 Episodes: 402 and Counting
Aired: Feb 15, 2007 to Ongoing
Temari is the oldest sibling of the Fourth Kazekage and big sister to Gaara and Kankuro. Somewhat overbearing and cruel, she is definitely a character in anime you don't want to battle with.
As a wind user, Temari is very skillful with her giant iron fan that can produce winds speed so fast, their know to make small incision on an enemies body. Sometimes, her strength is overwhelming to the point of no remorse.
Temari's iron fan is also used as means to glide across areas in order to approach and defeat her foes.
---
2. Mimi (D. Gray-man)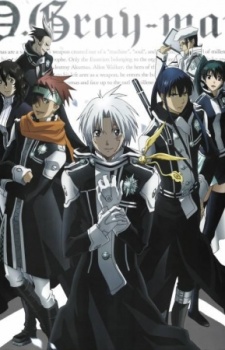 Episodes: 103
Aired: Oct 3, 2006 to Sep 30, 2008
Mimi is Lulubell's faithful akuma, a young girl dressed in a maid's costume, and has died due to a sudden illness. Because of Mimi's death, Lulubell made a contract with the Earl in order to bring Mimi back as an akuma.
Since her resurrection, Mimi has been killing tirelessly, with her weapon of choice, two large fans with sharpened edges. Mimi's akuma form is pretty much a dragon who has the power of wind, and she uses her two fans to create extremely powerful strikes of wind attacks.
She is a strong individual and will stop at nothing to protect Lulubell.
---
1. Uzumaki Naruto (Naruto Series)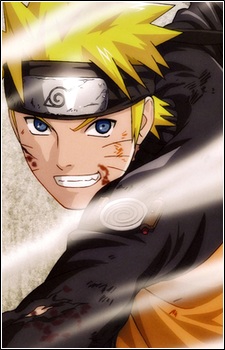 Episodes: 402 and Counting
Aired: Feb 15, 2007 to Ongoing
It probably isn't a surprise for many, but Naruto is in fact one of the best and most powerful wind users out there. His elemental affinity is wind, and plays a huge roll as part of his secondary choice of attack, the Rasengan.
Infusing his chakra with the element of wind, Naruto is able to create the Rasengan, Wind Release: Rasengan, and later on in the series, Wind Release: Rasenshuriken.
Combined with Sage Mode or the Sixth Paths Sage Mode, the Rasengan can manifest in to a power that in virtually unstoppable.
---
Phew! That does it for this segment of Honey's Anime Top 10 list. As much as it was hard to find some of the best candidates for the Top 10 list, I feel pretty satisfied with the selection. I hope you enjoyed the selections? In fact, I'm pretty sure some of you have something to say?!
If you do, please mention it in the comments below! Or, if you simply think there is another anime character you would like to add, then let us know!
---