A big part of life is learning and going to school. Teachers have a big role to play when it comes to the young minds they are forming. There are so many ways a teacher can lead a class and by combining humour and seriousness, then for the most part, any student will learn more quickly and in a fun and more energetic way. Because let's be honest, who doesn't want a teacher who has a little bit of all the great qualities a good teacher should have? When talking about characters from the wonderful world of anime, and which would be a good fit as a teacher... well the imagination can run wild indeed.
Please enjoy this list of some interesting anime characters you'd want as your sensei!
10. Levi - Attack on Titan

Episodes: 25
Aired: April 2013 – September 2013
Who wouldn't want the world's most powerful soldier as their teacher? Ranking as a captain in the Scouting Legion division, Levi is a respected warrior and leader. But how would he act inside a classroom? Most definitely it would be some serious lessons, no matter the subject. Don't even think about talking back to him; who knows what could happen. Even though he might be harsh and rather strict as a teacher he is a favorite and could be be good in stimulating the learning process.
---
9. Kakashi Hatake - Naruto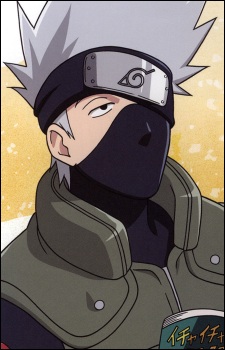 Episodes: 220
Aired: October 2002 – February 2007
Kakashi is actually a teacher in the Naruto series so he is already an experienced teacher. But because of his go-with-the-flow attitude and because he spends his time reading adult novels by Jiraiya Sensei, Kakashi might not be the ideal teacher for young students, when it comes to subjects other than ninjutsu. The best guess is that his classroom would be quite noisy because of his lax personality... so maybe not the best teacher, even though it would be fun and interesting to be taught by the one-and-only copy ninja.
---
8. Sebastian Michaelis - Black Butler

Episodes: 24
Aired: October 2008 – March 2009
Sebastian is an interesting choice of teacher and because he is a demon, it would be a fun and strict lesson that he would be teaching. From what we have seen of him, one can only wonder who would dare challenge Sebastian in class by talking loudly and interrupting? His lessons would be fun and interesting because of the fact that he's non-human and he does have a lot of experience regarding our world as well.
---
7. Dante - Devil May Cry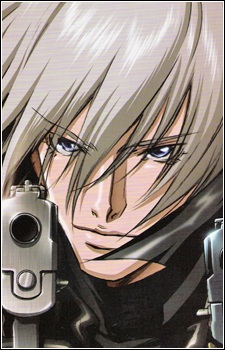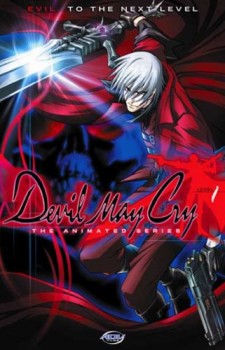 Episodes: 12
Aired: June 2007 - September 2007
A lesson with the half-demon, half-human Dante as the teacher would be an amusing lesson indeed. Not just because he's the son of Sparda, but also because of his sense of humour and comedy which he has a natural talent for. There wouldn't be many dull moments in a class with Dante and his lessons would probably be a combination of humour and a more laid-back style with his feet on the teacher's desk eating his lunch which would obviously consist of pizza.
---
6. Erza Scarlet - Fairy Tale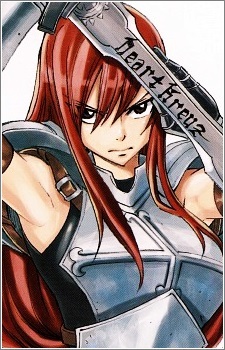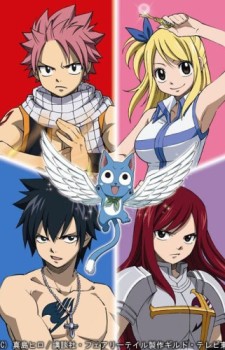 Episodes: 175
Aired: October 2009 – March 2013
Erza would be a teacher who would be greatly respected because of her past, and because she is one of the best fighters in the world of Fairy Tail. She would be a nice fit as a teacher because of her caring side, but don't be fooled, because she can get quite scary if her mood changes, which isn't so hard to imagine if the class were to misbehave. Erza would be a favorite among many students because of her personality, a cool girl with a big heart.
---
5. Edward Elric - Fullmetal Alchemist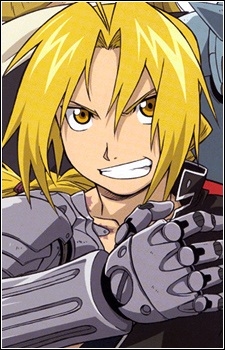 Episodes: 51
Aired: October 2003 – October 2004
Edward Elric would be a cool person which one could call his or her teacher. Edward is a favorite because of his personality which includes courage, perseverance, and all the best parts any person could have. Because of this, Edward is a respected person and would also be a respected teacher, even though he has flaws like everyone else. One thing that would be less desirable about Edward is his short temper, which students may witness pretty fast. But the things Edward's students would pick up on is the fact that he is really smart and kind of a genius.
---
4. L Lawliet - Death Note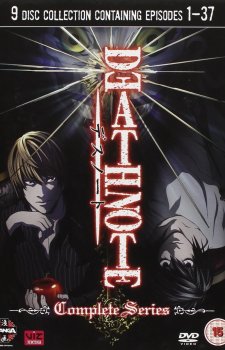 Episodes: 37
Aired: October 4, 2006 – June 27, 2007
L is a good match for working as a teacher because he is a genius. The bad part would be his laid-back style which could cause some students to fall asleep. But it would be hard to do so when the teacher would most definitely have sweets and desserts all around him in class which would get the students to want a piece and to really pay attention. Also, he would be more of a cool kind of teacher and it would be funny to see L blend in with the other teachers.
---
3. Goku - Dragon Ball Z

Episodes: 291
Aired: April 1989 – January 1996
Goku is someone who would bring much happiness to his students and lessons because of his happy attitude and his style of working hard to achieve ones goals. Besides, it's always nice to have a teacher that brings out so much positive energy instead of some boring teacher. Goku would be the kind of teacher who would want his students to really make it in every subject even though he himself might be best suited as a gym teacher.
---
2. Revy (Black Lagoon)

Episodes: 12
Aired: April 2006 – June 2006
Revy is a character who would be, well... more of the controversial kind of teacher. Because she has an attitude of not taking crap from anyone and always speaks her mind, she could get on the principal's bad side, but on the other hand she would be a favorite teacher of many, if not all the students. Just watch out not to do anything that would set her off. Because as we all know with Revy, that can end badly.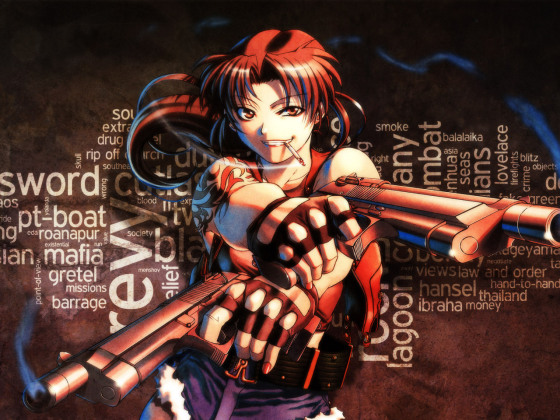 ---
1. Gintoki Sakata (Ginpachi Sensei) - Gintama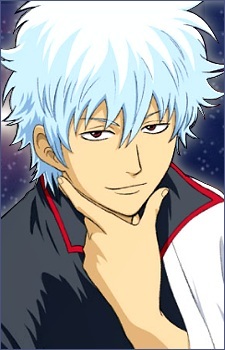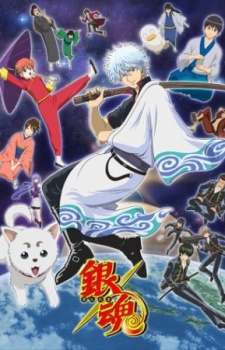 Episodes: 201
Aired: April 2006 – March 2010
Ginpachi Sensei has the perfect combination of humour, seriousness and a cool persona. He would teach his students something new each and every day and everyone would be all ears. Because even though he has a laid-back style, he is not afraid to use the power he has as a teacher. Mostly his classes would be fun and interesting because of the way he runs his lessons but also because he has a funny personality as well. This is a persona which would surely go over well with all his students.
---
In school, it all depends on the teachers, whether they've got a good teaching style or not. If they do, it's much more fun to come to school and even easier to learn. And who wouldn't want their favorite anime character as their teacher? Which character from the world of anime would you want as your teacher?
---