También puedes leer este artículo en: Español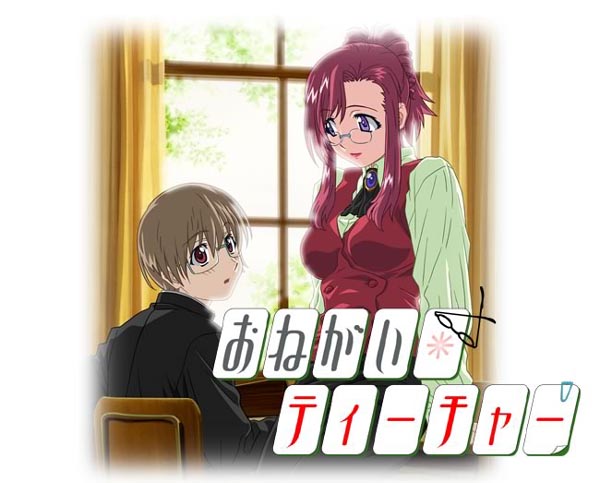 Onegai Teacher (Please Teacher!)
Oh man, I've got it bad, so bad, I'm hot for teacher. Sometimes I have it so bad, that I can't concentrate on what the teacher is saying. It's just that the teacher is just so sexy that I don't care if I have to stay after school.
Okay, it's time to get back to reality. Speaking as a teacher, some of my fellow teachers are not that bad to look at but they wouldn't stand up to the typically hot teacher in anime, both male and female teacher that is, I can't just look at the hotties. In this list, we will look at those sexy teachers of anime.
Don't fall in love.
10. Komoe Tsukuyomi from Toaru Majutsu no Index (A Certain Magical Index)

Episodes: 24
Aired: October 2008 – March 2009
We are starting this list off with Komoe Tsukuyoma, the childish teacher of A Certain Magical Index. While she doesn't embody the adult sexy image, her cuteness makes up for that and brings her to our number ten spot for what she can be if she was a little bigger. Despite her size, she is a legal adult and even drinks alcohol in front of her students when they visit her dirty house.
---
9. Akihiko "Usagi" Usami from Junjou Romantica

Episodes: 12
Aired: April 2008 – Jun 2008
I hope that my students don't think all teachers are boring from what we do in school. Too many rules to follow and our real lives can shock students. Look at our next hottie here. Akihiko is a personal English tutor, which was raised in England until he decided to come to Japan. But outside of teaching, he also writes novels… of the boy on boy action. Some girls would take that and have it a bonus on his hot body.
---
8. Shizuka Marikawa from Highschool of the Dead

Episodes: 12
Aired: July 2010 – September 2010
Teachers are not just in the classroom, some of them can be in the nurse's office. When kids can't talk to a teacher, they usually talk to the nurse and for Shizuka this was no different. Highschool of the Dead is an anime full of erotic scenes and sexy characters. Shizuka is the sexiest among them. Unfortunately, we don't know if this sexy teacher made it past the Zombie Apocalypse that hit the Tokyo of her world for the anime is on permanent hiatus.
---
7. Jiraiya from Naruto and Naruto: Shippuden

Episodes: Naruto:220,NarutoShippuden:400+
Aired: Naruto: October 2002 – February 2007 ,Naruto Shippuden: Febuary 2007 – ongoing
Jiraiya is a teacher of the world and of Ninjitsu, not to mention a total babe magnet. Jiraiya is possibly the 2nd best teacher on this list, just not the sexiest, because he teaches Naruto more about life than any of his previous teachers. However, not everything that Jiraiya was willing to teach was something that Naruto wanted to learn from the perverted sage.
---
6. Tearju "Tear" Lunatique from To LOVE-Ru Darknes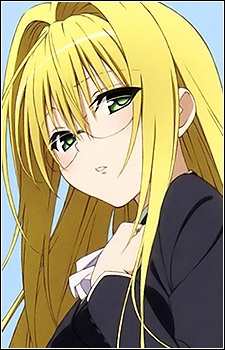 Episodes: 12
Aired: October 2012 – December 2012
When most people see a blond woman, they think bimbo and idiot. When they first look at Teariju, their suspicions are justified because she is a clumsy woman who can't cook. But underneath that sexy exterior is a dangerous mind, a mind that knows how to manipulate nanotechnology and able to clone someone. The only thing that this sexy teacher can't do is cook something that isn't mushy or gooey.
---
5. Aikurou Mikisugi from Kill la Kill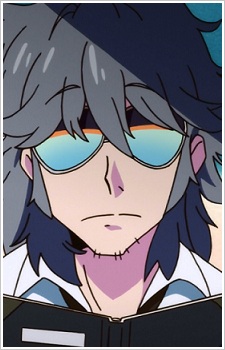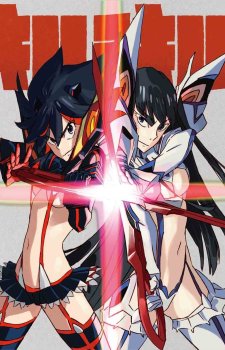 Episodes: 24
Aired: October 2013 – March 2014
Your teacher is not weird, he's just eccentric. Now, Aikurou is weird and downright perverted. He has a habit of taking off his shirt during class making it a little hard for his students, girls especially, to pay attention of what he's teaching. Guess that's what you would expect from a member of Nudist Beach.
---
4. Yoko "Yomako" Littner from Gurren Lagann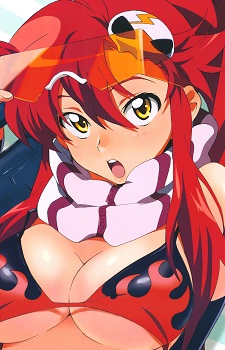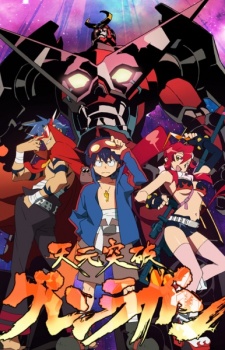 Episodes: 27
Aired: April 2007 – September 2007
When you remember Yoko from Gurren Lagann, you don't remember her being a teacher. It wasn't until after the war with the Anti-Spiral that she became a teacher. Too bad that her students don't know how hot she is, since her students are only elementary school age. I will remember her as the long range sniper more than the teacher though.
---
3. Guren Ichinose from Owari no Seraph (Seraph of the End)

Episodes: 12
Aired: April 2015 – June 2015
Guren is not an ordinary teacher at an ordinary school; he is a lazy teacher at a vampire hunting school in what was once Tokyo. Even though his teaching style needs a lot of work done on it, his students respect him. He is one of the most powerful Demon Weapon users of the Japanese Imperial demon Army and when he does actually teach, his students learn how to fight demons and vampires alike.
---
2. Irina Jelavić "Bitch" from Ansatsu Kyoushitsu (Assassination Classroom)

Episodes: 22
Aired: January 2015 – June 2015
Sometimes, it's not just the student's imagination that their teacher is a bitch. However for class 3-E at Kunugigaoka Junior High School, this is true as their teacher Irina Jelavi
, a world class assassin, is truly a bitch. But, she wasn't hired for her teaching experience. She brings in her real-life experience as an assassin and someone who has traveled the world, learning multiple different languages that these kids need.
---
1. Eikichi Onizuka from Great Teacher Onizuka (GTO)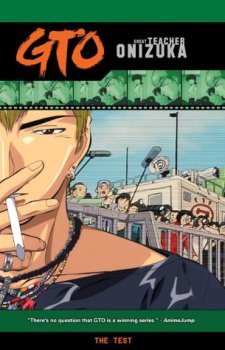 Episodes: 43
Aired: June 1999 – September 2000
I reserved the number 1 spot on this list for a truly sexy male teacher. He was once a member of the motorcycle gang Onibaku and possesses his second dan black belt in karate. Eikichi Onizuka is not the type of man that you would expect to be a teacher or to hold down any job outside of the local yakuza. He is quite often mistaken for a deviant or a pervert, as we can see when he meets one of his students late at night. Onizuka is a pervert, deviant and otaku, but he displays his eccentricities as a badge of honor. With is weird quarks, he is able to get into the hearts and minds of even the stubbornness students and open them back up to what life can bring.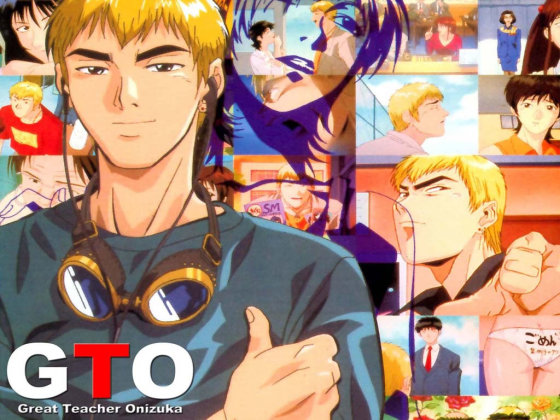 ---
Bonus0. (Honorable mention) Koro-Sensei from Ansatsu Kyoushitsu (Assassination Classroom)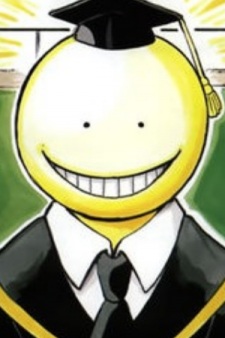 *
Episodes: 22
Aired: January 2015 – June 2015
I am unsure if Koro-Sensei is a man, but judging from the porn that he is interested in, he is. Koro-Sensei is the hot octopus, non-alien, monster and possible world destroyer, who has demanded to be the head teacher for class 3-E at Kunugigaoka Junior High School.
It is up to the students of his class to kill him before he can destroy the world, but his teaching methods open them up and he is fast enough to teach them one-on-one in the same hour class. He goes far beyond the normal guidebook for what a teacher should do. That, and for a yellow thing, he is not hard on the eyes. I wonder what he looked like before he was an octopus thing.
---
Teachers come in all shapes and sizes, from the toad stubby woman who taught you science in junior high school, to the sexy biology teacher who kept your high school dreams lively. But it really don't matter what a teacher looks like, as long as they know how to get their students interested in the subject that they are teaching, that and also allowing the student to open up to them and trust them.
Sex appeal only goes so far for a teacher, be they man or woman, it takes understanding that those you are teaching are just normal kids. A kid like you use to be, before the world got to you.
---