From Hors-D'oeuvre or appetizers to soup dishes, salads, pasta, desserts, and drinks, we humans will never cease to discover new gourmet dishes to satisfy the needs and cravings of our taste buds. It became apparent that food has been a number one priority for humans to survive, thus making it a fundamental aspect in our livelihood.
So here's a list of Top 10 Anime Cooks that would definitely make your mouth watery after seeing them serve their dishes!
10. Furio Facchini & Teo (Ristorante Paradiso)

Episodes: 11
Aired: Apr 9, 2009 to Jun 25, 2009
In the midst of the busy streets of Rome, there exists a peculiar restaurant that seems to steal the hearts of many people. What's special about this peculiar restaurant is that the servers all have to wear reading glasses, even though some of them were fake to attract customers who came into the restaurant. Besides the good-looking and well-mannered servers, the food that were served in this restaurant are also praiseworthy.
Both Furio Facchini and Teo are the chefs in Casetta dell'Orso. While Furio seemed to be more senior than Teo, the combination of the two never fails to deliver top quality gourmet dishes. It was revealed that Furio once worked in a first class restaurant before moving to Casetta dell'Orso. As for Teo, he was once mentored by Vanna, the former female head chef of the restaurant. After successfully honing his skills as a chef, Teo was now left with Furio to take on the chef position of the restaurant.
It was also revealed later in the series that Teo agreed to train Nicoletta, as she insisted on working at the restaurant. With the added quality of the ambient atmosphere of the restaurant, the dishes won't fail to make you crave for more!
---
9. Ryou Machiko (Koufuku Graffiti)

Episodes: 12
Aired: Jan 9, 2015 to Mar 27, 2015
With her natural talent of cooking, Ryou Machiko was able to whip out mouth-watering dishes with the utmost moe-like expression that will melt the hearts of whoever that ate the dish. After her second cousin, Morini Kirin decided to move in together with her, Ryou was able to enjoy delicious meals together with Kirin.
It was revealed in the series that Ryou obtained her knack for cooking from her late grandmother who used to cook for her when she was little. With that memory, Ryou believes that she is able to create and bring happiness from cooking. Not only the food, but the expressions from the characters that ate the dishes would've definitely made you crave for more!
---
8. Ichigo Amano (Yume-iro Pâtissière)

Episodes: 50
Aired: Oct 4, 2009 to Sep 26, 2010
Often times overshadowed by her sister, Ichigo Amano is a scatterbrain when it comes to a lot of things. But when Ichigo found out about her hidden accurate pallette for pastry dishes, she decides to follow her grandmother's footsteps, who was also a well-known patisserie, and pursue her dreams of becoming a patisserie herself.
Even though Ichigo is quite the clumsy fellow, eventually throughout the series, making pastries became second nature to her as she was able to hone her skills as a patisserie in a prestigious pastry school. The pastries that Ichigo managed to create will definitely make your mouth watery and quite possibly make you have a sweet tooth for pastries!
---
7. Bols (Akame ga Kill!)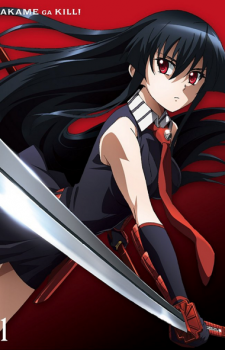 Episodes: 24
Aired: Jul 7, 2014 to Dec 15, 2014
Earning the spot of number 7 on the list is Bols from Akame ga Kill. Despite his gruesome appearance, Bols is actually a very kind and timid person at heart. This was shown when Bols expressed his guilt for having executing past jobs of incinerating villages and was afraid that karma would catch up with him one day.
For a guy that has so much strength and power, Bols also turns out to be a great cook often times seen preparing meals for his team. The expression "Don't judge a book by its cover" is best suited for a character like Bols, even though he had a grizzly past life, he is a family-man at heart and is in fact a very skillful cook.
---
6. Youichi Ajiyoshi (Mister Ajikko)

Episodes: 99
Aired: Oct 8, 1987 to Sep 28, 1989
Even though Youichi Ajiyoshi is very young, his cooking skills was able to impress even the toughest food critic in Japan, Genjirou Murata, when he stumbled upon Youichi's family-owned restaurant. It was referenced in the series that Youichi's late father was also an excellent cook himself, which became evident when Youichi referred to his father's cookbook and recipes at times.
Thanks to his passion for cooking, Youichi became an excellent cook and was able to surpass even his own mother and takes over the family restaurant. It is shown in the series that Youichi was able to come up with unique novel and original cooking techniques to create yummy delicacies.
---
5. Kazuma Azuma (Yakitate!! Japan)

Episodes: 69
Aired: Oct 12, 2004 to Mar 14, 2006
When Kazuma Azuma was introduced to a local bakery by his sister, he became obsessed with bread. From that point on, he began experimenting with different ingredients to create a bread unique to Japan. It was shown on the series that Kazuma was able to create a bread to goes well with natto, and miso soup. He eventually set out to Tokyo to work in Pantasia, a prestigious bakery, to be one step closer in achieving his goal.
Gifted with the "Hands of the Sun", Kazuma Azuma is able to generate enough heat from his hands to fasten to fermentation process, essential in bread-making. This allows Kazuma to create many fresh-looking bread and pastries that will definitely quench out your utmost desire for bread!
---
4. Liu Mao Hsing (Chuuka Ichiban!)

Episodes: 52
Aired: Apr 27, 1997 to Sep 13, 1998
In the 19th century of the China Region in Szechuan, the young cooking prodigy, Liu Mao Hsing sets out to earn the title of masterchef in China after being compelled to participate in a nationwide cooking competition to save his family-owned restaurant, the Kikkaro.
After various cooking showdowns, Mao learns more about culinary techniques and various cooking styles along the way. It was revealed in the series that Mao's mother was also a great chef, nicknamed the "Fairy of Cuisine". With Mao's knowledge of the culinary world, the dishes that he cooked would make you scream for more!
---
3. Sanji (One Piece)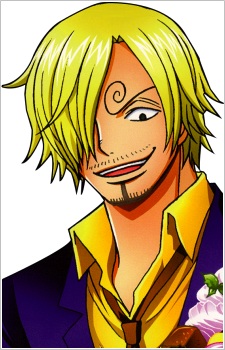 Episodes: 720 +
Aired: Oct 20, 1999 to Ongoing
As the cook in charge of the Straw Hat Crew, Sanji takes responsibility for the crew's health and welfare. Aside from his knack for cooking and providing food and beverages for the crew, Sanji possesses a unique fighting technique that only requires the use of his legs, because he claims that hands of a chef should only be used when cooking. He learned his cooking and fighting skills from Zeff, the owner of Baratie restaurant.
Due to his devotion and passion for cooking, Sanji is determined to not let anyone starve, regardless if friend or foe. He truly respects every aspect in making a meal, from the utensils, to the ingredients which made him such a great cook. It was shown on episode 197 when Sanji disguised himself as a marine cook and successfully create a full course meal for the marines from leftover ingredients prepared by Jessica, the head chef. This further emphasizes his prodigy abilities in cooking.
---
2. Yukihira Souma (Shokugeki no Souma)

Episodes: 24
Aired: Apr 4, 2015 to Sep 26, 2015
After his father decided to close down their family-owned restaurant, Yukihira Souma is left with no choice but to enroll in Japan's top culinary school. With the excellent cooking skills passed down from his father, Souma aims to graduate from the prestigious cooking school where only 10% of its students were able to graduate earning the spot as the top students.
Dishes served by Souma often packs a punch for whoever eats it. The taster would go through a string of deep and hidden emotions that will flow through their mouth and into their body, often times triggering out of this world reactions of satisfaction. Souma held his father in high regard in terms of cooking skills, and hopes that someday he will be able to surpass him. One bite from Souma's dish and you will experience the real "Foodgasm"!
---
1. Komatsu (Toriko)

Episodes: 147
Aired: Apr 3, 2011 to Mar 30, 2014
Earning the number one spot on this list is Komatsu from Toriko. Even though Komatsu has a timid nature, he is exceptionally gifted when it comes to cooking. Together with his partner Toriko, they both embark on a journey to complete Toriko's Full Course Menu by hunting rare and powerful ingredients.
It was shown on a special episode crossover with One Piece, where Sanji acknowledges Komatsu's abilities as he was able to accurately name ingredients from Sanji's soup. In the Toriko series, Komatsu has also been regarded to have cooking skills even higher than a 5-star class. Through his adventures with Toriko, he gained valuable knowledge and information of ingredients, therefore was able to prepare advanced dishes with ease.
---
Conclusion
So there you have it, the list of top 10 Anime Cooks! If you haven't already watch the anime mentioned above, go check them out! The food depicted and served by the chefs above would definitely make you hungry in an instant.
Do you have any more praiseworthy chef/cooks out there? Mention them in the comments section below!
---