También puedes leer este artículo en:Español
There are a lot of anime companies out there that produce our favourite shows. And a lot of times, fans don't even know their names or much about them. But one of the biggest companies in anime right now is A-1 Pictures. Pushing out several anime every year, including some of the biggest names in anime today, they're a very influential company in the anime world. A-1 Pictures is very diverse as well, producing anime across many different genres, and making both long-running series and short 12 episode runs.
When it comes to choosing the current 10 Best Anime from A-1 Pictures, we face a challenge. A-1 Pictures has made so many different anime over the years, including some incredibly famous titles. It's also made a few anime that didn't garner as much international attention but are amazing all the same. Honey's Anime faces a challenge when it came to choosing our list. In the end, we chose 10 anime that are from several different genres, with names both big and small, but one thing in common - they have to be great!
10. Fate/Apocrypha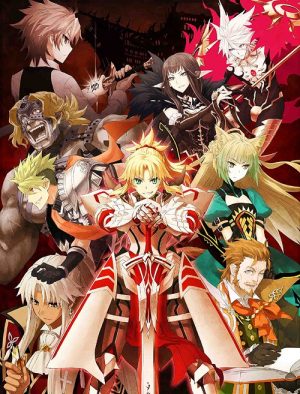 Episodes: 25
Aired: Jul. 2017 – Dec. 2017
Fate/Apocrypha centres on the Holy Grail, a mystical object capable of granting the person who possesses it any wish they want. This has lead to Holy Grail Wars, where pairs of Masters and Servants fight to be the strongest team and earn the Grail. However, the last War ended suddenly when the Grail disappeared entirely. Years later, a guild called Yggdmillennia revealed that they had the Grail all along. The Holy Grail War begins again, but this time only between Yggdmillennia and the Mage's Association. Each side sends forward seven pairs of Master and Servants, and whichever side still has people alive at the end is the winner.
Fate/Apocrypha is another chapter in the long-running and very popular Fate anime series. It's exciting and fast-paced, with lots of fantasy action and adventure to enjoy. It has magic, it has drama, it has epic fight scenes with mages and warriors; basically, you can count on Fate/Apocrypha to keep you on the edge of your seat and waiting for the next episode. It also features a few of the anime world's most popular characters at the moment, like the very famous Saber. Any fans of magic and fantasy anime won't want to miss out on watching Fate/Apocrypha. It has a wide fan base to give you plenty of people to discuss it with, too.
---
9. The iDOLM@STER Cinderella Girls

Episodes: 13
Aired: Jan. 2015 – Apr. 2015
The iDOLM@STER Cinderella Girls sees a return to the 346 Production Idol Agency from the original The iDOLM@STER series. This time, the agency has started what they are calling the Cinderella Project. The idea is that they take girls who are living completely ordinary lives, pluck them from that normalcy, and make them into idols! Of course becoming an idol is never going to be easy, and these girls have to climb up literally from the bottom as they are thrust into a whole new world. Will they be able to make it to the top and become true idols?
Let's face it, Idol anime is incredibly popular. Especially in Japan, The iDOLM@STER Cinderella Girls was loved by many fans, and it's sequels continue to hold the attention of huge audiences. The iDOLM@STER Cinderella Girls has a good underdog story, lots of characters to become invested in, and of course great Idol music. It's an anime about chasing your dreams and rising above your circumstances, which is something a lot of people can get behind. Whether you are curious about trying an Idol anime for the first time or are a devoted fan of the genre, A-1 Pictures made a great show with The iDOLM@STER Cinderella Girls.
---
8. Ao no Exorcist (Blue Exorcist)

Episodes: 25
Aired: Apr. 2011 – Oct. 2011
Ao no Exorcist is an anime about two worlds - the human one, Assiah, and the demon world, Gehenna. The only way for demons to move between these worlds is by possessing humans. However, Satan, the ruler of Gehenna, can't find a human suitable enough for him to use. Thus he sends his son into Assiah instead, hoping to one day use his son to conquer Assiah. That's where Rin Okumura comes in. He always thought he was a normal boy until he discovers he is actually the son of Satan! Going against his father's wishes of taking Assiah together, Rin instead studies to become an exorcist to protect the human world.
Ao no Exorcist is a great anime for fans of demons and the supernatural, but don't want something overly dark or scary. Ao no Exorcist instead is more of a fantasy story, though there's plenty of action and demon fights to go around! It presents an interesting story as well, and Rin is a dynamic main character who is interesting to learn more about as the anime progresses. Ao no Exorcist features an anime-exclusive ending that differs from the manga as well, so you have to watch the anime to see it!
---
7. Sword Art Online

Episodes: 25
Aired: Jul. 2012 – Dec. 2012
Sword Art Online begins as a video game lover's dream and becomes their biggest nightmare. Set in the near future, Sword Art Online begins with the launch of a virtual reality game of the same name, where players are totally immersed in a fantasy world of monsters and magic. Though, when the game is launched, a serious error comes up - no one can log out! And what's more, if they die in the game, their brain will also shut down in real life. The only way to save the thousands of players stuff in Sword Art Online is for someone to be brave enough to defeat the boss. That means risking their own life to save everyone else's. The anime focuses on a solo player named Kirito as he makes friends and trains to be the top player in the game.
Sword Art Online has been an incredibly popular A1 Pictures title both in Japan and abroad, and for good reason. It's fun to watch, well animated, colourful, and creative. It had a well-timed initial release when VR gaming was becoming a real thing in people's homes and was already a buzzword for gamer and anime fans alike. And it's gone on to have even more subsequent seasons, including one that is airing even as this article is published. While some people have complaints about an unoriginal premise or unbelievable characters, more people are happy to enjoy Sword Art Online and let themselves get immersed in the fantasy narrative.
---
6. Working!! (Wagnaria!!)

Episodes: 13
Aired: Apr. 2010 – Jun. 2010
Souta Takanashi absolutely loves small and cute things in Working!!. It's because of this weakness that he allows small and cute Popura Taneshima recruits him to work at a restaurant in Hokkaido called Wagnaria. Wagnaria is far from your average restaurant environment though and is fuelled by an eccentric collection of workers that become Souta's coworkers. The floor manager wields a katana, the waitress is afraid of men, and the chef is sadistic just to name a few! But Souta has the chance to constantly sore on Popura, though it only increases her complex about looking younger than she is.
Working!! is so charming thanks to its insane cast of characters. It's a workplace comedy unlike any other, never having a dull moment at Wagnaria. Every episode brings something new and hilarious to this hodge-podge team to face, and you'll be laughing at all of their antics every time. Working!! is a fun and a feel-good story that is entertaining to watch, and the character are sure to capture your heart, too. Working!! has gone on to have several sequels as well due to how well it was received initially, so you don't have to just stop with one season luckily.
---
5. Kuroshitsuji (Black Butler)

Episodes: 24
Aired: Oct. 2008 – Mar. 2009
Kuroshitsuji's story begins on a night of misfortune when young Ciel Phantomhive lost absolutely everything in his life. In his darkest moment, the young Victorian boy promised his soul to a demon in exchange for his help. This demon is now in the form of Sebastian Michaelis, who is certainly "one hell of a butler" to his young master. Ciel helps the Queen of England herself in solving cases and solving problems, all with the aid of his amazingly talented butler. But the reality is that Sebastian is slowly preparing Ciel's soul to be his most delicious meal even as the two investigate Ciel's unfortunate luck together.
Kuroshitsuji was massively popular when it first released both in Japan and abroad, and for good reason. It's use of black comedy to balance an extremely dark story and concept with well-timed humour makes the anime appealing to many people. It also successfully brings alive Victorian England with amazingly detailed fashion and architecture, as well as beautiful foods. These aren't necessarily detailed to add but they make Kuroshitsuji a beautiful masterpiece that it is easy to get sucked into. The story is fast-paced and intense, keeping you at the edge of your seat. And Sebastian captured the hearts of people everywhere despite being, at the end of the day, a dangerous demon! Kuroshitsuji has gone on to have multiple sequels, musicals, video games, and even a live action movie.
---
4. Fairy Tail

Episodes: 175
Aired: Oct. 2009 – Mar. 2013
Fairy Tail is set in the fantasy land of Fiore, where magic is an everyday part of life. Many guilds exist that magic users join, and one of the most famous is Fairy Tail. Enter young mage Lucy Heartfilia, who is determined to become a member of Fairy Tail herself. When she ends up almost abducted and saved by a boy named Natsu and his friend Happy, they invite her to join the guild! Lucy is excited to accept, and thus begins her journey with Fairy Tail to fight evil, make friends, and help those who need it.
Fairy Tail is a big project, with nearly 200 episodes to watch. It has a large fan base across the world, with fans committed enough that it's even popular to cosplay from. And it's not just the fans that love Fairy Tail; it is an award-winning anime, too, also enjoyed by the critics. It's an entertaining and fun adventure story with the right balance of action and comedy and has memorable characters to boot. Fairy Tail is a huge anime to commit to watching, but it definitely gives fans something satisfying and big enough to really get drawn into.
---
3. Magi: The Labyrinth of Magic

Episodes: 25
Aired: Oct. 2012 – Mar. 2013
Magi: The Labyrinth of Magic is the story of a young magician named Aladdin. Leaving home to explore the world, Aladdin travels with a Djinn named Ugo as his only companion. He doesn't remain isolated for long though, soon befriending a boy named Alibaba when the two accidentally destroy a merchant's cart. To pay for the damages, the two decide to search for a nearby "Dungeon," one of several mysterious magic labyrinths hidden throughout the land said to grant people immense power. Conquering one of these Dungeons allows one to become a candidate to rule the world!
Magi: The Labyrinth of Magic is an anime with a unique and refreshing setting and story. It's still a coming of age adventure of sorts, but it's creative Middle Eastern setting and use of familiar folklore names (though the characters are all original) makes it feel like a very different anime. Using bright colours, humour, and fun character designs, Magi: The Labyrinth of Magic feels like watching a funny fairy tale - with the added bonus of a fair amount of action! It's full of larger than life characters and boasts a sequel as well.
---
2. Boku dake ga Inai Machi (ERASED)

Episodes: 12
Aired: Jan. 2016 – Mar. 2016
Boku dake ga Inai Machi is about a man named Satoru with a mysterious power he calls "Revival," which allows him to travel back in time a few minutes before a disaster happens to help save people. But when Satoru is accused of murdering his mother, he is sent back in time 18 years to his childhood home in Hokkaido. He begins to realise that the root of the murder must be in this time period and connects it to the abduction and killing of one of his classmates, a girl named Kayo. Satoru is determined to help save Kayo from this fate in the past, and also save his mother in the present.
Boku dake ga Inai Machi is the kind of anime that will keep you guessing, and have you on the edge of your seat. It's a fast-paced and intriguing mystery that doesn't reveal all of its secrets until right at the very end. It's also a story full of emotion, sure to make you laugh, gasp, and maybe even cry. It's a great example of mystery and thriller writing in anime, and while Boku dake ga Inai Machi may not have the same reputation as some of the other anime on our list of the best by A-1 Pictures, it deserves recognition. Don't let this gem slip under your radar.
---
1. Shigatsu wa Kimi no Uso (Your Lie in April)

Episodes: 22
Aired: Oct. 2014 – Mar. 2015
Kousei Arima is a young prodigy pianist in Shigatsu wa Kimi no Uso. He has a promising future in music, and all eyes are turned to his piano playing. When his mother passes away, though, Kousei is so grief-stricken that he leaves the piano behind. He goes on to lead a life without music, staying as far away from the piano as he can. Everything changes when he meets a violist named Kaori Miyazono. Together with Kaori, Kousei begins to rediscover his love of music and find his place in the world again.
Shigatsu wa Kimi no Uso is a beautiful story, full stop. It has lovely animation and of course beautiful music. It's a great coming of age story about friendship and romance, with the extra addition classical music instead of just a usual high school setting. Shigatsu wa Kimi no Uso is also very emotional, tugging at heartstrings and bringing very real tears to the eyes of many who watch it. While some people may not have heard of it, Shigatsu wa Kimi no Uso is a hidden masterpiece by A1-Pictures, so don't be amongst the people who have never experienced this moving story.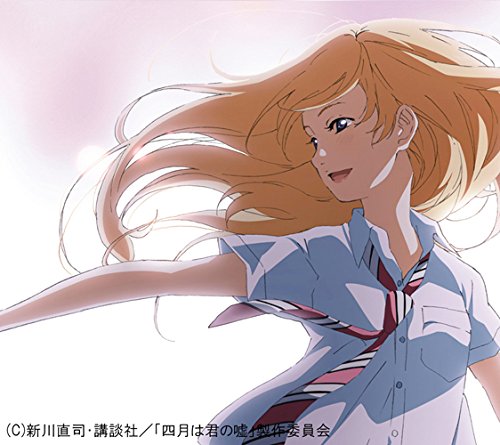 ---
Final Thoughts
Whether this list for you was to help find a new anime to watch or just to educate you a little about what anime A-1 Pictures is responsible for, we hope you enjoyed it. All of these anime are gripping, with thoughtful plots and stories, memorable characters, and great animation. A-1 Pictures has grown so much for a reason - they're behind a lot of really amazing anime. And they just keep making more and more successful shows! So next time you aren't sure what to watch next, have a look at what A-1 Pictures as made.
Did we forget your favourite A-1 Pictures anime from our list? Would you place these in a different order? Have you watched any of the anime on this list already, or are you planning to try one now? Whatever you want to say, we want to hear it in the comments!
---
---
---
A-1 Pictures is a relative newcomer when it comes to the world of animation studios. It was originally a subsidiary to Sony Music Entertainment's animation division: Aniplex. Basically, A-1 was in charge of the kid-friendly, family oriented anime. It wasn't until 2007 that it finally produced its first original series, Oukiku Furikabutte (2007).
A-1 really hit its stride with the release of Kuroshitsuji (2008). It has continued to produce great series since then. In recent years, it's gained a reputation as one of the studios able to produce the most consistent high-quality anime. The number of projects being simultaneously released, with high animation production value, is nearly unmatched today.
This studio has released some of my favorite series in recent years. So, below I'm going to list off my top 10 anime from A-1 Pictures. Keep in mind they have produced A LOT of anime since the company's inception. These are just my favorites and the projects where A-1 is the primary studio handling the production.
10. Oreimo (Ore no Imouto ga Konnani Kawaii Wake ga Nai)

Episodes: 12
Aired: Oct 2010 - Dec 2010
Kyousuke and Kirino are siblings that haven't gotten along in years. Kirino seems to either not notice her brother when he's around or when she does she simply looks at him with disgust. One day, Kyousuke finds a DVD of a magical girl anime at one his doorstep. With it is an "eroge" (erotic game). Bewildered, he sets off to find out whose it is. To his surprise, finds out that it belongs.
This discover leads to Kirino confiding about her love for all things otaku to her big brother. Kyousuke takes the opportunity to help her balance out her social life with her secret hobby. Unknowingly, the two become closer and have to come to terms with how their relationship is evolving, for better or worse.
This is one of those slice of life shows that has an incestuous vibe to it. So, if you like seeing the bond between brother and sister strengthen check this out, just know that it will deal with some taboo issues as well.
---
9. Sword Art Online

Episodes: 25
Aired: Jul 2012 - Dec 2012
In the future, online games are played using specialized equipment known as "NervGear". This allows the games to feel as realistic as possible. The newest game is an online RPG called Sword Art Online. As soon as the game is released 300 people instantly log in to try the game out. Shortly after, an announcement is made in the game.
It explains that people cannot leave until they complete the game. They have to reach the 100th floor of the game's tower. Also, if their in-game avatar dies their real body dies as well. Kirito is one of the people trapped inside. Sword Art Online is the story of Kirito struggle to complete the game and get out in one piece.
Sword Art Online is another anime from A-1 that was extremely popular yet controversial. Everyone loved the first half of season 1. But, the second half received harsh criticism for the change in story arcs, damsel in distress syndrome (Asuna), and incestuous themes. Whatever people thought of the show, it was still watched worldwide and received a second season as well.
---
8. Anohana (Ano Hi Mita Hana no Namae o Bokutachi wa Mada Shiranai)

Episodes: 11
Aired: Apr 2011 - Jun 2011
A group of friends have become estranged after a tragic accident took the life of one of their friends. Now that they are in high school, the ghost of the young girl (Menma) has appeared to Jintan. She explains to him that she cannot pass over to the other world because she has some unfinished business.
She needs Jintan to help her remember what this last request is and to help her complete it. He gathers his childhood friends together and they try to overcome their feelings and experiences from that fateful day. Working through the grief may be the only way they can help Menma move onto the afterlife in peace.
This short series is for anyone interested in slice of life anime. The supernatural element gives it a slightly different feel from your standard SOL about friendship. It's filled with drama and cathartic moments for the characters and viewers alike.
This series has become one of the most well-known series from A-1 Pictures. It has since had a novel adaptation, a visual novel, and a live action Japanese television drama that is currently shown on Fuji TV (premiering on September 21, 2015).
---
7. Magi: The Labyrinth of Magic

Episodes: 25
Aired: Oct 2012 - Mar 2013
Aladdin is young boy who has lived most of his life in seclusion. Upon meeting Alibaba, he decides to help him achieve his dream of conquering a nearby dungeon, Amon. Together they are able to overcome the dangers within and obtain the treasure. But, just as complete the dungeon's trials Aladdin is transported to a distant lane. He learns that he is a Magi, a rare class of magicians capable of extraordinary feats of magic. The Labyrinth of Magic follows Aladdin on his many adventures, reunion with Alibaba, and mastery over his abilities.
On the surface, this looks like a typical shounen manga. Upon further inspection you'll realize that there is a deep structure to the magical hierarchy and dungeon trials. Not only that, the narrative is a bit darker than you'd expect. The tone and maturity is similar to that of Hunter x Hunter. Its wide appeal has garnered it great praise and led to a sequel, Magi: The Kingdom of Magic. The manga that this is based off of is ongoing and has earned the Best Shounen Manga award from the 59th Shogakukan Manga Awards.
---
6. Kuroshitsuji (Black Butler)

Episodes: 24
Aired: Oct 2008 - Mar 2009
Ciel is a young boy who lost everything dear to him. He witnessed his parents being murdered and he was about to die as well. Just before death he made a deal with a demon. He sold his soul so that he could get revenge on those who took everything from him. The demon takes the guise of Sebastian, Ciel's butler. Sebastian proves to be an amazing butler who handles the most difficult task with ease.
However, his butler duties are trivial compared to his real purpose for aiding Ciel. The two of them work together to figure out who was behind the plot to murder Ciel's parents. Once they do… that person will have to face Sebastian's demonic wrath.
This is the oldest anime on the list. As I mentioned in the intro, this is the series that cemented A-1 Pictures as a formidable animation studio. It crawled out of the shadow of its previous employer, Aniplex. Before this, A-1 had released some original works and some decent shows adapted from video games.
The series itself is a mix of ill-timed comedic moments and a serious tone. Aside from that, the story, characters, action, and animation are stellar. The manga was popular worldwide. This is where A-1 discovered the formula for creating a successful anime. Adapt the story from an extremely popular manga and produce high quality visuals and animation. This tried and true method has pushed A-1 into one of the leading animation studios.
---
5. Aldnoah.Zero

Episodes: 12
Aired: Jul 2014 - Sep 2014
Aldnoah Zero takes place in an alternate reality where the Apollo 17 (1972) mission uncovered a hyper gate leading to Mars. Eventually a small group of humans settled in Mars, terraformed it, and took to calling themselves Martians. There, they found technological secrets that they chose to keep to themselves. Fast forward to 1999, a war break out between earthlings and the Martians.
A temporary cease fire was agreed upon after a massive explosion on the moon. In the present, 2014, a princess from Mars tries to continue peace talks with ambassadors from Earth. However things take a turn for the worse and it appears the princess has been assassinated. The Martian Orbital Knights use their highly advanced Landing Castles to launch an assault on Earth in an attempt to eradicate humanity.
Aldnoah Zero has completed two seasons and possibly a third season or a movie on the horizon. Since its release it has generally received great reviews… that is up until the finale. People enjoyed the series and were heavily invested in it, but unfortunately most people felt the end of season 2 wasn't up to par with the rest of the show. That aside, it has been one of the most popular shows these past couple of years.
---
4. Fairy Tail

Episodes: 200+
Aired: Oct 12, 2009 - Ongoing
Fairy Tail is a legendary guild filled with extremely popular and powerful mages. One mage in particular has dreams of joining this prestigious guild. Her name is Lucy Heartfilia. One day she runs into a clueless, prone motion sickness mage. He just happens to be a member of Fairy Tail and Lucy's only chance to get accepted. This series is the story of Lucy joining the guild and all the adventures that take place after.
This series has the most episodes out of all the ones listed here. It has quickly become an adventure epic comparable to the likes of Naruto, Bleach, and Hunter x Hunter. Though, I'm hesitant to say it's on the level of One Piece.
Both the original manga and anime adaptation have received various awards and critical praise. The series has proved to be a mainstay for A-1 Productions. Its original run ended in 2013, but in 2014 the series picked up again and has been going strong ever since. Fairy Tail has been receiving more attention now that Bleach and Naruto, previous competitors, have ended their run (Bleach) or getting close to completion (Naruto).
If you're interested in the series check out the Top 10 Characters from this serie.
---
3. Blue Exorcist

Episodes: 25
Aired: Apr 2011 - Oct 2011
Blue Exorcist is the story of Rin Okumura. He and his brother (Yukio) were raised by Father Shiro Fujimoto. One day, Rin starts to notice strange critters affecting his daily life. After more of them appear and begin to attack him, Father Shiro has to step in to save him. He explains to that Rin is a demon, in fact he's the son of Satan.
Satan plans to use Rin's body to cross over into the world of humans. This revelation breaks apart Rin's world and he has to rediscover who he truly is. Is he the son of the most powerful demon in existence or does he take after the priest who raised him?
Blue Exorcist is one of my all-time favorite anime. This show is for fans of action, supernatural elements, comedy, and heartfelt moments. You can read my full review here.
This was one of the most popular anime at the time of its release. Its release suffered from the manga being too popular at the time. The anime was rushed into production before the manga had finished the story arc. Therefore, the anime was forced to create its own ending. The show still remains popular to this day and is always thrown around when people talk about supernatural anime.
---
2. Your Lie in April (Shigatsu wa Kimi no Uso)

Episodes: 22
Aired: Oct 2014 – Mar 2015
Child prodigy, Arima Kosei, was a remarkable piano player. Tragically, he lost his mother early on and gave up playing the piano on the day of her death. He developed a mental block that prevented him from hearing the notes he was playing. This continued for years until he met a girl, Miyazono Kaori, in his junior high school. She is a violin player who needs his help for a recital. She convinces him to play with him. Though, he struggles and is humiliated a few times she continues to stand by his side and encourages him to keep playing.
I have to be honest. I never watched this entire series. I loved it from the very beginning and I was able to get through the first five episodes. The foreshadowing was too strong though. I couldn't bear to see the tragedy that was sure to follow.
The original manga was awarded the Best Shounen Manga at the 37th Kodansha Manga Awards. The anime adaptation does a pretty good job of staying true to the original though the pacing drags a bit. This show is for anyone who enjoys the slice of life genre or is interested in classical music.
The song renditions in this series are excellent. The relationships and character interaction are of the highest quality. This was one of A-1's most successful series this year (well, late 2014 to early 2015). The other is…
---
1.The Seven Deadly Sins (Nanatsu no Taizai)

Episodes: 24
Aired: Oct 2014 - Mar 2015
A group of legendary knights known as the Seven Deadly Sins were the pride of the Kingdom of Britannia. They were feared because of their peerless strength and skill. The "evil" knights however conspired to overthrow the king and rule the land. The kingdom's holy knights then drove out the small group of traitors and nearly eradicated them.
Years later these holy knights captured the king and have become the tyrannical rulers of Britannia. The current princess, Elizabeth, leaves the kingdom and goes on a search for the falsely accused Seven Deadly Sins. They are the last hope for rescuing the king and restoring peace to the kingdom.
This one is my personal favorite out of all the A-1 produced series. The action, comedy, fan service, and animation are all top notch. Each character is over the top and engaging. I can't say enough good things about this series. You can read a full review by Zack Ringler here.
Nanatsu no Taizai was a big hit this year. Fans loved it and had one of the best opening songs (in my opinion). Though the first season wrapped up the story arc nicely, a second season is highly likely. But, fans will have to wait for the manga to develop a bit further before an anime adaptation can continue.
---
Final Thoughts
So there it is. That's my list of Top 10 anime from A-1 Productions. There may be one or two series that I could shuffle around in order. But, I'll stand by my decision to put Nanatsu no Taizai at #1. I'll fight anyone to the death that says otherwise! Not really. But, at least we'll exchange some blows in verbal fisticuffs!
What're your thoughts? Maybe you have some other selections that were left out of the list altogether. Let me know what you think about these choices.
---