2021 just ended and many would agree that it was a better year than 2020. Of course, this goes for anime as well because the lineup this year was one of a kind with some unique plots that have never been seen before. From incredible shounen anime that captured the charm of the genre to nostalgic shoujo anime that highlighted the beauty of youth, this year was jam-packed with so many good picks that even we at Honey's Anime had a hard time compiling this list. Let's check out the top 10 best anime of 2021!
10. Fumetsu no Anata e (To Your Eternity)

Episodes: 20
Aired: April 2021 - August 2021
To Your Eternity was one of the most anticipated anime of 2021 and it did not disappoint for many. Created by A Silent Voice's author Yoshitoki Ooima, the story follows the life of an Orb which can adapt into any creature it comes in contact with. However, the Orb also has no human emotions and the story essentially follows the Orb's or later called Fushi's life as he experiences the ups and downs of life in this world.
While the pacing was slightly off with time flowing too quickly or too slowly, there were also other issues like plot holes and lack of explanation of Fushi's abilities which are manipulated conveniently for the plot. However, we at Honey's Anime think that the themes that To Your Eternity tackles are worth a watch anyway. As someone is immortal, parting is a major theme in To Your Eternity and it is highlighted through Fushi's experiences. With every parting, we see Fushi learn something from each person he meets. The idea that he is able to adapt into any creature he comes into contact with takes on a different meaning and we think that this is one unique anime that should be on your watchlist.
---
9. 86

Episodes: 11
Aired: April 2021 - June 2021
If you're looking for an anime that tackles some harsh topics like oppression, war, and how people can easily overlook such cruelties of the world, 86 is the anime for you. The Republic of San Magnolia has been waging a long war with the Legion army that threatens to invade its boundaries and wreak havoc. However, the country isn't defenseless as it is protected by autonomous robots which results in zero casualties…or so the public is led to believe.
In reality, there is a group of people called "86" who are forced to pilot mech simply because their country has turned their backs on them. The animation truly highlights the grim themes and the plot makes many references to the devastating World War II. While the anime hasn't yet established the real reason behind the war which can be a problem for many, the characters are humanized and the disparity between the people of San Magnolia and the 86 is highlighted.
---
8. Odd Taxi

Episodes: 13
Aired: April 2021 - June 2021
Odd Taxi is indeed an odd anime that took the anime community by storm when it first came out. As a highly anticipated anime, Odd Taxi definitely did not fail us as an intricately woven yet simple story about a taxi driver who is a walrus (don't question it) and the kind of people that he meets through this job set in an anthropomorphic universe. If this gives you some Beastars vibes, you're right; yet Odd Taxi still carves its own place with some unique twists that are revealed later.
The anime highlights the mystery of the missing girl and how Hiroshi Odokawa was pulled into it because the police are suddenly on his tail. Created by Oriental Lights and Magic, creators of some nostalgic anime like the 1997 version of Berserk and the first seasons of Pokemon, the anime has a very interesting animation that highlights the simplicity of the plot. Moreover, the characters and their backstories are explored in-depth forming an instant connection with anyone who watches Odd Taxi.
---
7. Fruits Basket: The Final

Shoujo anime domination is back! Fruits Basket: The Final was the perfect ribbon that tied everything from the previous two seasons together. The 2001 version that barely did any justice to the story was taken up again in 2019 and we're proud to say that the anime comes to an end with a bang! The anime starts as your typical shoujo romance anime but it takes you for an intense ride filled with themes like bad parenting, love, friendship, forgiveness, and so many more that are sprinkled throughout the anime, enriching the plot.
The ending was not only beautifully animated but also thematically perfect with the overarching plot of Fruits Basket. It definitely made us sad that we were saying goodbye to our beloved characters when it all came to an end. If you're a shoujo anime fan, we think that this is one anime you should definitely watch or should we say binge, now that the anime is finally over?
---
6. Kobayashi-san Chi no Maid Dragon S (Miss Kobayashi's Dragon Maid S)

Episodes: 12
Aired: July 2021 - September 2021
Miss Kobayashi's Dragon Maid S was one that many anime fans were waiting for and we think that it certainly did not disappoint. Dragon maids were back but this time, there was a new character who we fell in love with, Ilulu. The animation truly shows the themes of what Miss Kobayashi's Dragon Maid is all about: a comfort anime that shows the warmth and love of a family. While season 1 was perfect in its own right, the slice of life goodness of season 2 is unmatched as we watch these characters that we fell in love with resolve conflicts and grow together.
With comedic moments that are the cherry on top, Kobayashi's Dragon Maid S also explores the past of the dragons through various flashbacks as we learn the truth about our mythical friends. Moreover, the relationship between Tooru and Kobayashi was delved deep into, leading to the sweet ending where we see Tooru and Kobayashi finally understanding how selfless love is and understanding each other. If you're a slice-of-life junkie, this is one anime that we think will knock your socks off!
---
5. Ousama Ranking (Ranking of Kings)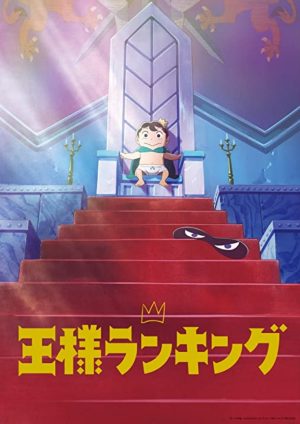 Episodes: 23
Aired: October 2021 - Ongoing
Ousama Ranking follows the life of Bojji who is determined to succeed the throne but Bajji isn't really your stereotypical image of a king because he's frail and deaf. While Bojji doesn't talk in many intelligible words, we still found ourselves understanding his complex emotions and feelings. Moreover, Bojji shows that he does what it takes to be a king: genuine hard work and kindness. The shadow-like creature Kage initially tries to take advantage of Bojji but instead, becomes his best friend when he sees how much Bojji cares for him. Their relationship is truly one of a kind and it gives the vibes of a Studio Ghibli movie.
The themes of Ousama Ranking aren't complex but are instead extremely simple: the journey follows the underdog Bojji as he proves himself to his people that he has what it takes to be a king. Yet we found ourselves attached to these characters and the world in merely two episodes.
---
4. Komi-san wa, Comyushou Desu. (Komi Can't Communicate)

Episodes: 12
Aired: October 2021 - December 2021
If iyashikei (feel good) anime are your cup of tea, Komi Can't Communicate should definitely be at the top of your list. This anime has everything that makes up a shoujo romance anime. Beautiful school setting with cherry blossoms? Check. A breathtaking animation? Check. A big scoop of slice-of-life moments? Check. A cowardly protagonist? Check. A beauty with problems? Also a big check!
Komi Can't Communicate tackles the sad theme of social phobia through its slice of life setting and we know what you're thinking, it can either be a hit or a miss in such a case. But Komi Can't Communicate actually pulls it off extremely well with its breathtaking animation that enhances the entire anime up a notch. The simple plotline and the simple characters might not be everyone's cup of tea but that's the whole point of an iyashikei anime. That's why we think that Komi Can't Communicate is one anime that you can simply relax with.
---
3. Tokyo Revengers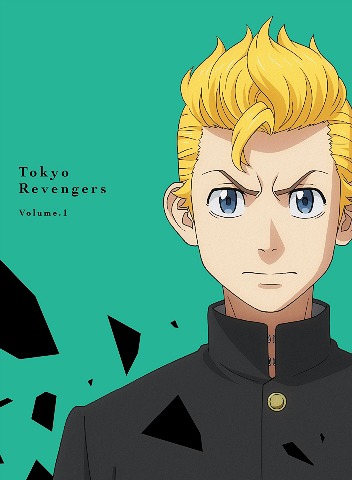 Episodes: 24
Aired: April 2021 - September 2021
Tokyo Revengers took this year by storm and with good reason! The anime combines the charm of shounen anime with sci-fi elements that enhance the overarching plot. The overarching plot was complex and intricately revealed slowly with every episode that ended in a gut-wrenching cliffhanger that simply left us wanting more of Tokyo Revengers. Even the last episode ended in a major cliffhanger and everyone is eagerly waiting for the second season. The realism behind the plot simply elevated it as we watch the characters struggle against time and hardships.
But what made Tokyo Revengers one of the best anime of 2021 were its characters. The unique introduction of a crybaby hero, Takemichi Hanagaki, who we grew to kind of hate because of how he cries for everything but also loved because we see ourselves in him. The main antagonist was skillfully set up to be a despicable person that we have absolutely no sympathy for but that's what great bad guys are for. Other complex characters like Mikey, Draken, and Baji show the shounen goodness: the struggles that middle schoolers go through, especially in the world of delinquents, the bond between the characters that will surpass time and survive despite all odds.
---
2. Horimiya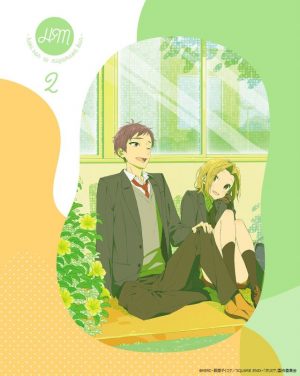 Episodes: 13
Aired: January 2021 - April 2021
Horimiya was definitely one of the highly anticipated anime of 2021. The manga had already received much praise and the anime lived up to our expectations as well. If you're a fan of anime that is centered on school romances, complex characters who go through struggles in high school, and some unforgettable friendships that they make along the way, Horimiya is the anime for you.
The story of Hori and Miyamura stayed true to the manga and captured everyone's hearts including ours at Honey's Anime. While the pacing for the anime was a little off because the stories of the lovable side characters weren't fleshed out enough, the anime was still a great addition to the romance genre because the main couple's story was given full priority and we loved seeing their relationship mature visually in the anime. The animation was also incredibly well done by CloverWorks and the opening and ending simply enhanced the overarching themes of Horimiya. We think that this is one anime that will not disappoint you!
---
1. Shingeki no Kyojin: The Final Season Part 1 (Attack on Titan: The Final Season Part 1)

Episodes: 16
Aired: December 2020 - March 2021
Without a doubt, hands down, the best anime that you can watch from the year 2021 is Attack on Titan: The Final Season Part 1. The great saga is coming to a close next year and the entire anime community is eagerly waiting for it. The Final Season Part 1 delved deep into the world of Marley and we got to know the Eldians on the other side. This was an integral part of the anime because we get to know the side that was considered "evil". Moreover, Eren sets himself up to be the true antagonist that all Marleyans and Eldians hate and we can't help but be conflicted whether we should side with Eren and believe in him till the end or not.
The plot stayed completely true to the manga and we could see the dedication and love that MAPPA put in to ensure the adaptation was almost perfect. The animation was spectacular this season with MAPPA at the helm of it and it was accompanied by its incredible storytelling and music. The pacing was incredible and perfect because sufficient time was taken to show the disparity between the Marleyans and the Eldians which made us sympathize for them and threw us in a loop of not knowing who we should stand by. Moreover, the characters that we grew to love throughout the anime underwent some realistic changes in character that sometimes made us wonder if we really knew these characters in a way that excited us to dig in more.
The anime unfolded itself slowly with twists and turns that are never seen before in anime and we can't help but be sad to see this anime coming to a close. Attack on Titan is one anime that people have practically grown up with and because of that, it has sealed its place in the hearts of many. The anime adaptation staying faithful throughout is a huge plus and we're able to wholeheartedly support Attack on Titan as the Final Season Part 2 approaches.
---
Final Thoughts
We hope you enjoyed this article! Other anime that we couldn't mention but were incredible in their own right are That Time I Got Reincarnated As a Slime Season 2, Dr. Stone: Stone Wars, Yuru Camp Season 2, and Mushoku Tensei: Jobless Reincarnation. What is your favorite anime of 2021? Did we miss one of your favorites? Let us know your thoughts in the comments below!
---