10-year-old me was switching channels on the TV one evening and as fate would have it, I came across the beautiful and impressionable face of Usui Takumi on Animax. There were three things that I remember happening that day: I started watching anime, I fell in love with Usui Takumi and my standard of boyfriend material skyrocketed. A couple of my first anime were Maid Sama, K-ON!, and Fairy Tail. Technically, that was when I realized the difference between anime and other cartoons I watched and considered it a separate genre from cartoons. However, I had watched Pokémon, Beyblade, Digimon, and Mirmo! even before that.
As I slowly started learning more about anime and falling in love with the various new shows that I found on TV, I realized that I was in love with this genre of television because of the intricate details in its art, the emotions and relatability that made its story, the romanticism and the absolutely beautiful characters, both men and women. Anime has become a true friend of mine for over 11 years. I didn't have to give all my attention to it all the time, but in my hardest times, it was there to comfort me and distract me from the pain. Sometimes, it cheered me on and other times, I found anime absolutely weird and slightly disturbing. But through thick and thin, anime is a friend of comfort for me from old favorites to new adventures.
Picking only five anime is going to be brutal because usually, my style of ranking differs from genre to genre. That being said, I tried to incorporate my three all-time favorite genres; romance, slice of life, and shounen in this Top 5 list.
5. Kaichou wa Maid Sama! (Maid Sama!)

Episodes: 26
Aired: April 2010 – September 2010
Maid Sama! is the story of Misaka Ayuzawa, the student council president of her school where the number of guys outweighs the number of girls by 9:1. Known to be very strict, Misaki protects the girls of her school from the guys which results in her lack of trust in all guys in general. But what happens when the perfect Misaki has a secret where she works in a maid café every day? What happens when Usui Takumi, her rival, finds out about this secret and uses it to get close to her?
Ahh…Maid Sama! This anime is such a classic romance anime and one of my very first anime, not to mention romance anime. I fell in love with Usui at first sight. Moreover, the plotline is so perfectly paced. We see the various interactions between Usui and Misaki as they get closer to each other and Misaki slowly warms up to him. The characters are memorable and this shojo anime is just too well done, especially when shojo anime is one of my favorite genres. I did not realize that Misaki was what you would call a tsundere till way later and realized that I was one as well around my boyfriend! XD
Maid Sama Trailer
---
4. Hunter x Hunter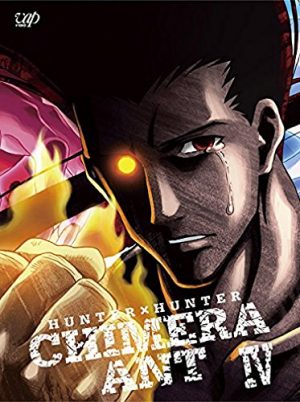 Episodes: 148
Aired: October 2011 – September 2014
Hunter x Hunter is the story of Gon, Killua, Kurapika and Leorio as they undertake the very difficult Hunter exam to emerge as one of the most distinguished positions in the world, Hunters. Thick friendships are formed as the four friends embark on different journeys to reach their individual goals, while helping and supporting one another to achieve them, tackling the evils that lurk in the darkness.
Hunter x Hunter was such a *chef's kiss* masterpiece of an anime, despite being incomplete as of now. The plotline and the intricately woven backstories were so integral to the characters itself. Hunter x Hunter made me care so much about its own antagonists, showing them for the humans that they truly are. This made them relatable in my worst days and made me realize that they are people like me too. There is so much analysis that is involved in Hunter x Hunter and I love it because of the various layers that you can find in this anime. You know it's a good anime when there is an overarching plotline but also in-depth analysis involved from various angles.
Hunter x Hunter Trailer
---
3. Kono Oto Tomare! (Kono Oto Tomare!: Sounds of Life)

Episodes: 13
Aired: April 2019 – June 2019
Kono Oto Tomare! is the story of the koto that binds six Tokise High School students together, with various backstories. Chika Kudou, a former delinquent, joins the Tokise High School Koto Club to honor the club that his grandfather created. He meets the club president, Takezou Kurata who is unwilling to allow Kudou into the club because of his bad reputation despite the need for new members. When Satowa Houzuki, a childhood koto prodigy joins the club along with Chika's close friends and Hiro Kurusu, chaos ensues as the different personalities collide. But they have one common goal: to win the national koto competition together and play koto together forever.
Kono Oto Tomare! just warmed my heart a lot. The essence of coming of age stories as you find friends in school who stick with you through thick and thin, in all areas of life. This anime had people who just want to be a part of your life and it is so heartwarming and inexplicably wholesome to watch that development. The slow descent of the Koto Club's success was so realistic that it truly touched my heart when I watched it. The backstories of the various characters and how each one helped one another through the ever-warm language of music was exquisitely beautiful. The anime was beautiful from start to finish and the original koto pieces just make my day whenever I listen to it. Kono Oto Tomare is that anime that I would rate 10/10 without hesitating even a little bit because of how well thought out the anime is in terms of story, emotions and just making me feel something inexplicably heartwarming whenever I watch it.
Kono Oto Tomare!: Sounds of Life Trailer
---
2. Wotaku ni Koi wa Muzukashii (Wotakoi: Love is Hard for Otaku)

Episodes: 11
Aired: April 2018 – June 2018
Love is Hard for Otaku is a very special anime to me because it was the first new anime that my boyfriend and I enjoyed a lot together. We even have a tradition to watch Love is Hard for Otaku together every year for Christmas. It's the one anime that we relate to a lot together and we even started our own collection of the manga together!
Love is Hard for Otaku is the story of Nifuji Hirotaka and Narumi Momose, who meet on Narumi's first day at work. Narumi's hopes of keeping the fact that she is an otaku and a fujoshi went awry when Nifuji asked her if she is going to the upcoming Summer Comiket in front of her new coworkers. Luckily for her, Hanako Koyanagi and Tarou Kabakura are also otaku. With this newfound friendship and closeness, the four otaku live life amidst work, anime, games, and other shenanigans.
Love is Hard for Otaku is the best combination of Slice of Life and Romance I can think of. The anime is perfectly paced and so laid back that I can watch it on any kind of day and get lots of laughs out of it. I identify myself more as Narumi while my significant other identifies himself as Nifuji. Yet, on some days, we both really feel like we're Hanako and Tarou. Essentially, we're a mix of the four characters and that's why the anime is so special to the two of us. The characterization is perfect where you can see different kinds of otaku who get along, live life together, hang out and play games, go to manga stores after work, have relationships, etc all while balancing their adult lives.
We have a fujoshi with deadpan humor and amazing fashion sense, a cosplayer who loves her boyfriend so much she would never admit it, a gamer who is so insanely good at his games that he forgets to eat or drink water, and the somewhat normal person who is the mom figure even if he doesn't want to be, caring for these three to ensure that they are alive. Doesn't that just sound like a great combination? Moreover, the lack of a fixed plotline is the best thing about a Slice of Life anime and Love is Hard for Otaku nails it right till the very end with the domestic yet entertaining life that the four friends go through together.
Wotaku ni Koi wa Muzukashii PV
---
1. Fairy Tail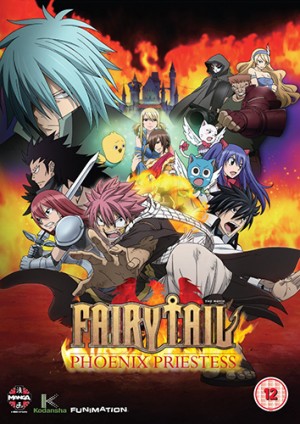 Episodes: 179
Aired: October 2009 – March 2013
When I was first introduced to anime, I remember watching K-ON! all the time and when the show ended abruptly (you know how seasonal anime goes), it was replaced with a new anime, obviously. That fateful anime was Fairy Tail and I hated the show for replacing my favorites. But one day, I was so utterly bored that I actually watched Fairy Tail episode 68 with no context and I was attached to it ever since.
Fairy Tail is the story of Lucy Heartfilia, who joins Fairy Tail and meets Natsu Dragneel, Gray Fullbuster, Erza Scarlet. In a world where people can be mages, Lucy and her friends face various dangers together, and reach their individual goals together as comrades. With constant threats, missions, adventures, and fun all together, there is rarely an uneventful day at Fairy Tail!
What I love about Fairy Tail primarily is the fact that the anime includes you into the guild just by being a watcher. You're not an outsider in Fairy Tail, you're a part of the guild. You're their comrade and they are always going to be there with you through it all. That unsaid but implied promise was one of the biggest sources of comfort for me when I was growing up. I felt like I was a member of Fairy Tail and to this day, I boast myself as a Fairy Tail member above everything else. Through my hardships and struggles, Fairy Tail was always there to welcome me back home as their family.
The number of struggles that the members of Fairy Tail would go through to help their comrades, to be there for them and save them from their despair was just so gratifying to watch. I had the biggest crush on Gray Fullbuster but I also shipped him hard with Lucy Heartfilia (don't ask why!). Fairy Tail is definitely a comfort anime that is going to be there for me and probably an anime that I'd definitely introduce my kids to someday! (I'll probably introduce them to all the five and more, who am I kidding?)
Fairy Tail Trailer
---
Final Thoughts
These are my top 5 anime of all time. Of course, I missed out other important favorites like Attack on Titan, K-ON!, Dr. Stone, Seven Deadly Sins, Oregairu, No Game No Life, etc. But I wanted to include anime that were a true friend to me in times of hardship and joy, instead of just appreciating an anime because of other aspects like plotline, characters, etc. I did not really talk about my favorite characters because I honestly cannot choose within these five anime because they're masterpieces in my eyes for a reason. I hope you enjoyed getting to know a little bit more about my favorite anime and me as well! Let me know your thoughts in the comments below!
---