We can all agree that mystery anime brings about sheer excitement! Exploring, discovering, and unlocking clues to a mystery and story keeps viewers on their toes and fully engaged. Sinking into a series, the mystery behind each story captures our curiosity, having us gather speculation from beginning to end. Moreover, 2018 provided us with a ton of entertaining and challenging shows, setting the bar high for what's to come for 2019. We know there were a lot of noteworthy series, but here are the top 10 best mystery anime of 2018. Let's get right into it!
10. Ingress the Animation

Episodes: 11
Aired: October 2018
Based on the video game, Ingress the Animation centers on the elements of power, destruction, exploitation, and rejuvenation. In present-day Tokyo, a project developed and the discovery of XM pushed world leaders and organizations to use this substance as a means of control and power. XM, formally known as Exotic Matter has been around for a long time, granting humans progress and influence of one's mind. XM is a danger in every sense, as interfacing into the human brain bestows sovereignties total control over its population. Here we see two factions seeking control of XM: the Enlightened, who view XM as a gift; and the Resistance, seeing XM has a hostile force. If you enjoy a good mystery and crime anime, this anime is a perfect choice, especially if you can appreciate awesome digital animation to support this intriguing story.
---
9. Muhyo to Rouji no Mahouritsu Soudan Jimusho (Muhyo & Roji's Bureau of Supernatural Investigation)

Episodes: 12
Aired: August 2018 – October 2018
Based on the successful manga under the same name, Muhyo and Roji is an electrifying, adventurous mystery centered on these two experts of magic law. The duo is the best in their field. Dealing with supernatural possessions and poltergeists is how Muhyo and Roji serve justice and preserve order in the living world.
Muhyo and Roji is an excellent mystery series that delivers action, drama, and mystery. Having that old-school vibe, it is reminiscent of similar classic detective series, particularly a few on this list. Its impressive animation and action sequences stand out. An appealing mystery anime, Muhyo, and Roji provides viewers with circumstances that are exciting to investigate.
---
8. Kyoto Teramachi Sanjou no Holmes (Holmes of Kyoto)

Episodes: 12
Aired: July 2018 – September 2018
Holmes of Kyoto is an open and shut case, a rare and fantastic mystery centered on a shop that contains antiques, rare collector's items, and sometimes counterfeit relics. Based on mystery novels by Mochizuki Mal, this anime tells the story of Aoi Mashiro and Kiyotaka Yagashira. Aoi, a high school student, one day stumbles upon the antique shop, Zura, and meets Kiyotaka, the son of the shop owner. After their meeting, Aoi ends up working part-time here.
Kyotaka is known around the neighborhood as a hotshot investigator; he and Aoi work and solve the various cases brought into the shop by those incapable of figuring out the puzzle. A modern twist of the favorite fictional private detective by Sir Arthur Conan Doyle, Holmes of Kyoto is a 2018 mystery that couldn't be left off this list.
---
7. Karakuri Circus (Le Cirque de Karakuri)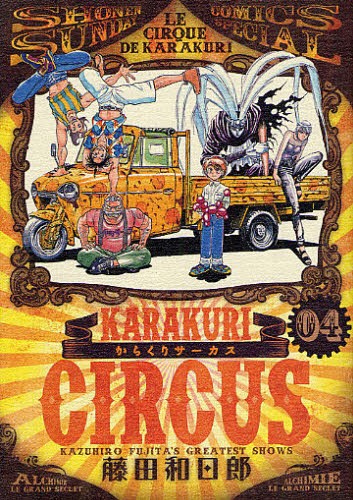 Episodes: 15+
Aired: October 2018 – Ongoing
Karakuri Circus is an enjoyable mystery anime of 2018 focusing on the life of Masaru and the events that follow after he dipped into a vast inheritance. Many have caught wind of this fortune and want it for their own, by any means necessary. Masaru meets and makes many friends who are willing to protect him because of his kindheartedness and unfortunate helplessness. Masaru is not only at risk 24/7; he is thrown into a world of mysterious wooden puppets that possess fantastic power and strength and the dangerous people who control them. A story with a unique setting, entertaining characters, and eye-catching animation, Karakuri Circus is an adventurous, action-packed anime with suspense and jaw-dropping cliffhangers. Who knew circus and puppets could hold such an engaging and non-scary presentation?!
---
6. Zoku Owarimonogatari

Zoku Owarimonogatari is based on the novels under the same name, chronicling the life of Koyomi Araragi, as he wakes up into nothingness. Caught in a parallel world, things that exist in his reality are altered and off in this limbo. Koyomi travels through this mirror world hoping to find someone who can help explain to him how and why he is there in the first place. As the plot is reminiscent of something from our deepest, darkest nightmares, Zoku Owarimonogatari captures comedic supernatural mystery with an undertone of the void that people experience after high school into adulthood.
---
5. Itou Junji: Collection (The Junji Ito Collection)

Episodes: 12
Aired: January 2018 – March 2018
One of many terrifying mystery anime from 2018, Itou Junji will keep you on edge from start to finish. Touching on many deep and twisted horrors you would never want to see come to life, Itou Junji brings thrill and fright, something not for the fainthearted. The dark and mysterious lurk at every corner, an ominous shadow looms over your shoulder. Many tales are shared in this collection so prepare yourself for a scare, big time.
---
4. Island

Episodes: 12
Aired: July 2018 – September 2018
The people who live on Urashima, an island far from the mainland, lead carefree lives. Despite that, the island's three great families withstood a series of misfortunes over the last five years. Trapped by a complicated past and long-established tradition, the people of Urashima cut off all contact with the mainland. Long since abandoned, the people of the island are ready to give up hope. But then, a lone man named Setsuna who calls himself a "time traveler" washes ashore. Setsuna lost all of his memories except for a specific mission that he must fulfill. And so, he begins his solitary struggle to change the island's karma. It is up to Setsuna and the three girls from these three families to save the island.
Island has the concept of time travel, placing Setsuna in a strange environment completely different from what he knows. The style of animation also reflects the series, using crisp, vivid colors and eye-catching action sequences, but contrasts what we normally envision mysteries to be, dark, obscure and mystical. Island encompasses the essence of a mystery; unsolved riddles to capture fans that enjoy solving a good puzzle.
---
3. Kokkoku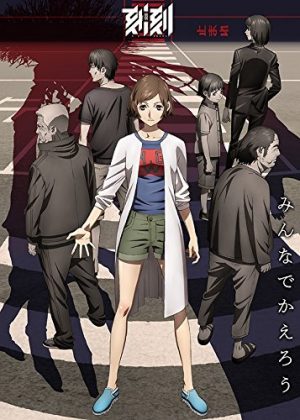 Episodes: 12
Aired: January 2018 – March 2018
Kokkou centers on the life of Juri Yukawa. Juri comes from a dysfunctional family and wants out to build a better life for herself and her nephew Makoto. When things couldn't get any worse, Juri's brother Tsubasa and her nephew are abducted by a mysterious organization and held for ransom. With limited time, Juri has to come up with five million yen. Fortunately, Juri's grandfather offers her hope to this life and death dilemma.
By a blood sacrifice to her grandfather's mystical stone, the three enter the world of "Stasis," very much a place like their own, except that time stands still for the users. The rescue isn't as easy as they imagine because they discover that others somehow found a way to navigate through Stasis. Their rescue effort seems hopeless, but not completely gone as a giant named Herald comes to save the day.
Kokkoku contains a fantastic story of adventure and mystery in a parallel world similar to the characters' reality. The concept of this is new and fresh, unlike most series aired in 2018. Questions upon questions form as viewers watch each episode and the element of the supernatural makes the plot more intriguing. Moreover, the characters bring the story to life, inspiring us never to give up until the mission is complete.
---
2. B: The Beginning

Episodes: 12
Aired: March 2, 2018
B: The Beginning is a psychological thriller with plenty of twists and turns in its mysterious story to keep you interested and invested through and through. We start off in a world powered by advanced technology. In the island country of Cremona, criminal activities unfold at an alarming rate. We follow a man named Koku and Keith, an investigator of the royal police force RIS, as they take down a mysterious criminal organization set on plaguing the city. A myriad of offenders stampede into the city wreaking havoc and need to be stopped. As we move through the story, we see a thrilling series filled with dark puzzles to solve, danger, and excitement.
---
1. Shingeki no Kyojin Season 3 (Attack on Titan Season 3)

Episodes: 12
Aired: July 2018 – October 2018
Attack on Titan continues on humanity's struggle for survival as they face these monstrous beings called titans destroying and devouring the human race without reason. In an attempt to blockade the Titans, the people built enormous walls, and for a century, everyone is able to live without trouble. Unfortunately, peace is disturbed and the walls breached. The people living within these walls are scared, as everyone scrambles to safety towards the center. However, there are those that believe their existence is worth fighting for and train to face the threat on humanity. Highly trained squads are dispatched and we watch Eren and his team fight on.
Attack on Titan Season 3 has so many incredible features including action, mystery, drama and the like, balancing them well in sizable portions. The array of great characters and intense backgrounds are all displayed with subtlety, turning the focus onto the plot. The Attack on Titan franchise is a hit as they are all so engaging and riveting. This series does a fantastic job jumping into the third season and overall is a great show!
---
Final Thoughts
We hope you enjoyed our recommendations for the top 10 best mystery anime of 2018! What did you guys think of our choices? Do you agree that these were the best mysteries? As always, we truly appreciate you guys tuning in. Let us know if we've missed any other mystery anime by commenting below! Thanks, and see ya!
---