We humans love a good mystery. Whether you love solving puzzles or trying to outwit friends while watching mystery TV shows, the mystery genre continues to compel audiences in ways other genres just can't. Mystery anime is especially great for anime fans as it keeps you on your toes trying to figure out what is happening or who is the killer.
This last decade was chock full of mystery-related anime but it doesn't take a brilliant detective to realize some were better than others. With that being said, we here at Honey's Anime donned our detective caps, picked up our magnifying lens and went to work crafting a list of best mystery anime from this past decade. Here is our Top 10 Best Mystery Anime of the 2010s list!
10. Mirai Nikki (The Future Diary)

Episodes: 26
Aired: October, 2011- April, 2012
Our Top 10 Best Mystery Anime of the 2010s list starts off with one of our personal favorite series, Mirai Nikki. The series follows the tale of a strange game where players are given cellphones by a dying God that contain abilities to foresee the future. The catch? Only one player can be left alive. Who can you trust in a game filled with backstabbers and those wishing to be the next God? Mirai Nikki tested audiences everywhere by having a slew of characters who were truly unique and often multidimensional. Many have seen this series by now but if you didn't check out Mirai Nikki when it aired back in 2011, then you owe to yourself to see it now as it still is quite enjoyable even today!
---
9. Kubikiri Cycle: Aoiro Savant to Zaregotosukai (The Kubikiri Cycle)

Episodes: 8
Aired: October, 2016- September, 2017
Boku—our protagonist who feels his name is inferior and unneeded—was only joining his superior friend Tomo Kunagisa on an island filled with talented people. Unfortunately, a murder occurs on the island leading to all the inhabitants being trapped together while the killer remains unknown and possibly with the group of guests. Join Boku as he tries to crack the case linking various clues to the victims—you knew there wouldn't be just one—in the long titled Kubikiri Cycle: Aoiro Savant to Zaregotosukai! Thankfully, the show is fully completed now too meaning you won't have to endure the biggest mystery of the show…why it took a year and change to air eight episodes!
---
8. Zetsuen no Tempest (Blast of Tempest)

Episodes: 24
Aired: October, 2012 - March, 2013
The illusion of magic has always made humanity believe it is nothing but a parlor trick. However, in Zetsuen no Tempest, magic isn't an illusion and those who wield it have powers to change the world. Following two main leads—Yoshino Takigawa and Mahiro Fuwa—alongside a strange witch named Hakaze, the world faces a powerful group working to alter the Earth we all know and love. Can three warriors—one of which may not even have any powers at all due to certain circumstances—save the world and not kill each other? Try to see if you can figure out the mystery that lies within the supernatural magic show that is Zetsuen no Tempest!
---
7. Gosick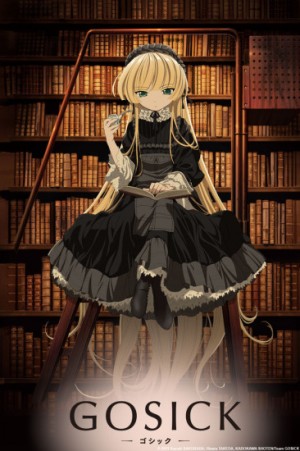 Episodes: 24
Aired: January, 2011 - July, 2011
Ghosts, magic, and doll-like girls always seem to be in mystery-themed anime like Gosick. Based on the popular light novel series, Gosick was the perfect anime for those who love all things mentioned above in one amazing series. Studio Bones truly pushed their talents to the limit when adapting Gosick as this series had wonderful animation/art that made every second watching it feel entrancing. Gosick could have gone well beyond 24 episodes but it made us want to read the light novels after so we can't complain we didn't get enough of the series. Follow young Kazuya Kujou as he embarks on a tale of strange ghost stories and supernatural mysteries in Gosick!
---
6. Hyouka

Episodes: 22
Aired: April, 2012- September, 2012
If we've learned anything from anime protagonists like Houtarou Oreki it would be that sometimes school can be exciting if you try different things. Hyouka followed our stoic main man as he entered the Classics Club where he meets Eru Chitanda and begins his hunt for all things strange and mysterious. As far as mystery series go, Hyouka was often more lighthearted and calming which made the tales within not too extravagant. If you love mystery anime but don't want death-themed series or overly mature mystery narratives we think Hyouka is right up your alley!
---
5. Death Parade

Episodes: 12
Aired: January, 2015- March, 2015
Where do we go when we end our run on this Earth? This has easily been one of the longest-running unsolved mysteries in the world and the answer has eluded even the best minds. Death Parade by studio Madhouse might have the answers we desire but those answers aren't what one would expect. Death Parade focuses on telling the tale of several individuals who find themselves trapped in a strange bar and are forced to play odd versions of games we know all too well. As the games go by, we—the viewers—begin to learn about the people locked in this otherworldly bar and soon we realize that these games aren't for fun but to test the heart within each player. Death Parade constantly makes us question what the thin line is between right/wrong and often tries to trick us to root for the wrong people. Besides having one of the best openings in all of anime—seriously it's that good—Death Parade was a mystery series we can watch a dozen times and still find new things we missed during previous views.
---
4. Shinsekai yori (From the New World)

Episodes: 25
Aired: September, 2012- March, 2013
Imagine the world giving psychokinesis to a select few, what would those chosen do with such a power? In Shinsekai yori we see what would inevitably happen as those selected individuals cause literal world-changing events to occur, creating an alternative future so radically different that time almost seems to go backwards in human growth. Shinsekai yori is a strange series and often seems to test the minds of those watching it but that is what makes it such a great mystery series. How and why did the world undergo such a change and is the current land holding secrets from the new generation? These answers aren't so simple in Shinsekai yori but taking the plunge and checking out this 25-episode series is quite easy to do!
---
3. Durarara!!

Episodes: 24
Aired: January, 2010 - June, 2010
At the apex of the 2010s, a very Groundhog's Day themed anime aired called Durarara!! Rather than be a simple mystery series, Durarara!! has it all, action, supernatural themes, comedy, and of course, mystery. When we watching Durarara!! as it aired there were plenty of times we felt lost by the story being presented. As the series progressed and showed different perspectives for the large cast, Durarara!! became more about linking each narrative to a bigger picture. Studio Brain's Base truly made a series for the ages and if you somehow missed out on Durarara!! you need to rectify that as soon as possible!
---
2. Boku dake ga Inai Machi (Erased)

Episodes: 12
Aired: Jan, 2016 - March, 2016
Boku dake ga Inai Machi earned its second place in our Top 10 Best Mystery Anime of the 2010s by being intriguing, filled with supernatural mystery, and having a truly compelling story of missed opportunities and attempts at fixing them. While there was a slew of supernatural elements such as time travel—a theme shared by the number one of our list—and seeing the future before it occurs, Boku dake ga Inai Machi never felt unrealistic and often made sure the mystery elements were the main focus. Test your sleuth skills and find out the mystery before the anime reveals it while watching Boku dake ga Inai Machi.
---
1. Steins;Gate 0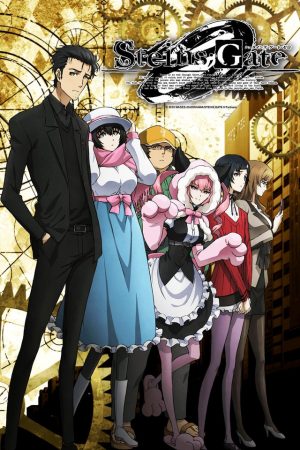 Episodes: 23
Aired: April, 2018- September, 2018
Taking our number one spot shouldn't be a surprise for fans of the original series. Steins;Gate 0 was truly something incredible for those longing for more of Okabe Rintaro and the gang. Acting as an alternative ending—a canon one if you followed the original story—Steins;Gate 0 tugged at our heartstrings, crafting a mystery bigger than the first season and even darker. There were times where we thought we had the culprits figured out to only learn our theories were truly off the mark! If you loved Steins;Gate and want more of this sci-fi themed tale then you owe it to yourself to check out Steins;Gate 0!
---
2020 is already showing signs of promising new mystery anime and we can't wait to see if this decade will surpass the last! What were some of your favorite mystery anime of the 2010s? Let us know via the comments below and tell us if we missed a series worthy of making our top 10! Do you know where to find even more articles like this one? That's right readers, here at our brilliant hive known as Honey's Anime!
---