Introduction:
2017 came and went, and in its wake are a host of great games. In every genre, 2017 provided us with incredible games to sink hours into. Indie games with unique and gorgeous artwork, addictive JRPGs that featured school life, massive expansions, and strong plots were coming out all year long. 2017 was simply a good year for gaming, and this list is merely a sample of it all. If you have not touched the games that are listed below, then treat yourself to at least one, or maybe two.
10. South Park: The Fractured But Whole

System: PC, XONE
Publisher: Ubisoft
Developer: Ubisoft San Francisco
Release Dates: Oct. 17, 2017
When you probably first heard of a South Park game, you probably thought it couldn't be any good. However, The Stick of Truth turned out to be an enjoyable experience. The Fractured But Whole continues South Park's successful trek into the video game industry. The game tactfully blends everyone's favorite crude humor with RPG mechanics. The overall difficulty of the game isn't too hard, but you can challenge yourself in various ways, such as trying to take on Morgan Freeman. If you want to play a game that will make you laugh, then look no further.
---
9. Night in the Woods

System: PC, PS4, XONE
Publisher: Finji
Developer: Infinite Fall
Release Dates: Jan. 10, 2017
Night in the Woods is a unique game that plays almost like a movie. You take control of Mae, a 20-year-old college dropout who has decided to return home. Her hometown is no longer the same town she grew up in though. Her parents are dead and the coal mine, which fueled the economy, has been shut down. Everything about her home seems to be in a state of stagnation. As she lives in her parents' attic, she discovers a dark secret that might shine light as to why her town seems to have stopped any type of progression.
Night in the Woods is a game unlike any other on this list. This game is 100% focused on telling a powerful story with a social narrative that countless people can relate to. It perfectly captures the struggle of young adults in a stifled economy. Where is there job security? What defines a home? The story is chock-full of social elements that create an atmosphere and environment that is all too close to home.
---
8. Cuphead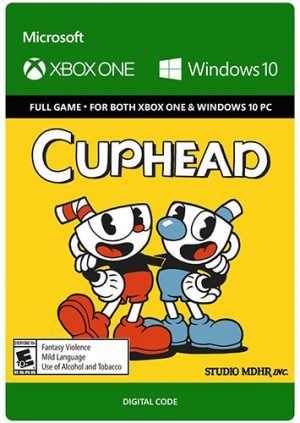 System: PC, XONE
Publisher: Studio MDHR
Developer: Studio MDHR
Release Dates: Sep. 29, 2017
Cuphead came out in September of this year and immediately became a hit. You could not go anywhere online without someone referencing the game. The game is a difficult run and gun indie that can feel at times like a bullet hell game. It follows the adventures of Cuphead and his brother Mugman (if you're playing with a friend) after they have made a deal with the devil.
Has there been a game as addictive and hard as this one? It is reminiscent of when Dark Souls first came out and people found a strange addiction to dying. However, Cuphead is not Dark Souls. Cuphead is a one-of-a-kind game that transports us into one of the most beautiful worlds. It is the incredible 1930s cartoonish artwork that has captured people's hearts and imaginations. Even if the gameplay is a bit too challenging for you, chances are you will keep playing just to stare at the gorgeous and lively artwork.
---
7. Hollow Knight

System: PC, Wii U
Publisher: Indie Box, Inc.
Developer: Team Cherry
Release Dates: Feb. 24, 2017
Hollow Knight launched in February, and it was an instant hit. People could not help but fall in love with our little wanderer as he explored the depths of a fallen kingdom. The world is dark and gloomy to begin with, but the further you explore, the worst things become. Can you find a way to save the world from its decay?
Hollow Knight is simply a beautiful and challenging game. Its world is simultaneously dark, gloomy, serene, and beautiful. Even when you are terrified of death or what enemies lie beyond, you cannot help but travel further in the dark. It helps that the world is so inviting as the story is quite tough to piece together if you don't do the proper amount of exploration. Finally, the gameplay is difficult. It is wise to take the words of the adventurer Needle: "get good." However, it is very rewarding, and you can piece together enough abilities to get by with different play styles. Tanking is even an option.
---
6. Dishonored: Death of the Outsider

System: PC, PS4, XONE
Publisher: Bethesda Softworks
Developer: Arkane Studios
Release Dates: Sep. 15, 2017
Dishonored: Death of the Outsider is the third entry to the Dishonored series. It follows the tracks of former assassin Billie Lurk as she finds her mentor and decides to aid him in his quest to kill the Outsider.
As the third entry into the Dishonored series, you would think you would know all the ins and outs of gameplay. However, Dishonored: Death of the Outsider gives you quite a few unique powers to use in new and enjoyable ways. Overall, you get the opportunity to try out a whole new set of abilities to kill your enemies. Though it does not take the leap that Dishonored 2 took from Dishonored, the game is a fitting end for the trilogy.
---
5. NieR: Automata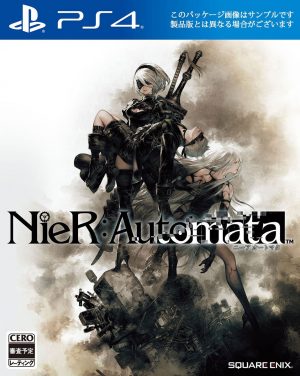 System: PC, PS4
Publisher: Square Enix
Developer: Platinum Games
Release Dates: Mar. 7, 2017
NieR: Automata brings us to a post-apocalyptic Earth. In this universe, humans have been practically wiped out, and those that are left are currently trying to amount attacks to reclaim their homeland from the machine lifeforms that invaded. One of the ways that humanity fights is through the use of different types of androids that can be used for combat and reconnaissance. We take control of the combat unit 2B as we explore the ruins of humanity.
NieR: Automata is a game for people who want a challenge. The combat is intricate and there are a lot of enemies you have to learn to handle. It is true that you can get through the game without diving too deep into the fighting mechanics, but for those who love stringing together combos, then look no further. Outside of the combat, the world and plot are both beautifully crafted. The only issue is that the camera angles can get quite tricky.
---
4. Final Fantasy XIV: Stormblood

System: PC, PS4
Publisher: Square Enix
Developer: Square Enix
Release Dates: June 20, 2017
FFXIV came out in 2010 and at first the game did not seem like it would be a success in any way. However, the developers practically scrapped everything and quickly released an entirely new make of the game. This new version was exactly what the fans were looking for, and the developers have continuously added new content for players to sink their teeth into. The most recent content involves us making our way to the war-torn region of Gyr Abania. In this area, we are trying to liberate two city-states that have fallen under the despotic rule of the Garlean Empire.
Do you like Final Fantasy? Then you need to join the online community of FFXIV. Despite the game's rocky beginning, it has become one of the most popular MMORPGs in the industry. The graphics are simply phenomenal, and the level of customization is incredible. The developers clearly put in the time to make the Gyr Abania region as unique as possible. Most importantly, the world is massive and you can sink hours upon hours exploring the world and upgrading your gear.
---
3. Divinity Original Sin 2

System: PC
Publisher: Larian Studios
Developer: Larian Studios
Release Dates: Sep 14, 2017
If you are looking for a fantasy experience unlike any other, then you need to play the games in this series. The Divinity Original Sin series brings us into a world rife with strife. In this world, there are those with the power of "Source," which is the equivalent to magic. In the previous game, we were required to kill those capable of using Source, and we discovered the origins of Source. However, now we are a Sorcerer and we are responsible for restoring balance to the world as creatures from the Void have been appearing in our world.
There are so many factors that make this a great game. The first is the amount of customization the game provides. The second is that amount of time you can spend playing around with battle strategies. You can take full control of any member that joins your party, and each character has unique abilities. Finally, there's the fact that the story is one of the most unique and interesting narratives out there. Divinity Original Sin 2 takes you on countless twists as you make your way through this lively world full of lore.
---
2. Xcom 2: War of the Chosen

System: PC, PS4, XONE
Publisher: 2K Games
Developer: Firaxis Games
Release Dates: Aug. 29, 2017
Xcom 2: War of the Chosen adds an incredible amount of content to a game that could already suck up 30 hours of your time, and that's if you're pretty good at tactics games. In the War of the Chosen expansion, the campaign structure is modified due to the appearance of three new enemies: The Chosen. These enemies bring a whole new set of obstacles to overcome as they can kidnap your units on the battlefield and summon new units during battle. On top of these new enemies, you have to deal with three rebel factions that are at odds with one another. Overall, you have new enemies, new hero units, new modifiers, and new character behavior traits.
Xcom 2: War of the Chosen takes everything that the Xcom series has been doing right and pushes the envelope. It creates an intense and unique strategy game with a lot of replay value. There are so many types of skill sets to develop and character pairings to discover. With all of the new additions, this is the type of expansion that people dream about.
---
1. PlayerUnknown's Battleground

System: PC, XONE
Publisher: Microsoft Game Studios
Developer: Bluehole Inc.
Release Dates: Dec. 12, 2017
PUBG took the gaming community by storm this year. Why someone might ask. Well, if you're asking that question, then you clearly have not played the game. PUBG parachutes you and up to 99 other players onto an island. On this island, you must scavenge weapons and other types of gear to help you survive. Generally, the better equipment is found in areas where you're more likely to die as you try to retrieve the item.
The simple anarchy of the game is its greatest asset. With 100 players on the field, every single match feels different, and thankfully there are different game types to help people that struggle with intensive/competitive multiplayer games. Overall, the game is simply addicting and you will consistently play it no matter how many times another person has run you over with a jeep.
---
Final Thoughts:
These are the top 10 best games for PC/Steam of 2017. Each one is an experience that will capture your imagination and steal all your time. Were there any other PC/Steam games that captured your imagination?
---