As a genre, sports games are a staple of the year. Due to the majority of the franchises having a yearly release, there is little time and room for innovation; on the other hand, gamers know exactly what to expect from these releases. At times, it feels like they only updated the roster before asking gamers to pay full price for the exact same game. On the other hand, these developers provide fans of the sport an opportunity to experience the thrill of stepping into the shoes of their athletic heroes.
Also, if done well, they can be a ton of fun. Putting aside some of the controversies, 2017 was a great year for video games. Nintendo and Sony released a couple of great titles, Microsoft debuted the most powerful console on the planet, and Virtual Reality is starting to come together. Outside of their core fan base, sports games were pretty much lost in the shuffle, but there were some fantastic releases over the last year.
Here are the 10 best sports games of 2017.
10. ECHO Arena

Platform: PC
Publisher: Oculus Studios
Developer: Ready at Dawn
Release Dates: Jul 20, 2017
Anyone remember that weird zero-gravity game played by the cadets in Ender's Game? Well, Echo Arena took that idea and ran with it. VR is improving with each passing year, and the medium finally has a multiplayer eSports title worth the price of admission. As with most VR games, it is hard to describe for those who have yet to experience it, but the gameplay is intuitive and instantly addictive.
The rules are easy to grasp. With a single frisbee and two opposing goals, the teams compete to see who can score the most points. As it takes place in zero-gravity, there are a bunch of objects in the way which can be used by the player to propel themselves forward. While the concept is simple, Echo Arena requires time and patience to master. Beginners might initially feel overwhelmed, but there is a genuine sense of progression with each passing game.
At the end of the day, Ready at Dawn's sci-fi sports game is one-of-a-kind and worth seeking out.
---
9. Out of the Park Baseball 18

Platform: Microsoft Windows, Linux, macOS
Publisher: Out of the Park Developments
Developer: Out of the Park Developments
Release Dates: Mar 24, 2017
Besides splitting the games up by their actual sport, the genre can be divided into subcategories depending on the style of gameplay. Football Manager and Pro Evolution Soccer both share the same passion for football, but they are completely different beasts that target separate fanbases. For nearly two decades, Out of the Park Baseball 18 has focused on delivering a robust management simulation experience. Like always, 2017's version knocks it out of the park.
Out of the Park allows players to control every facet of the league. It is not just a case of picking a team and going for the championship, as the developer introduced an array of editing tools capable of changing the world itself. The matches are strategic, providing the gamer a degree of control over the choices made by their players. It is not a case of throwing out the team with predetermined tactics and hoping for the best. Out of the Park 18 is stacked with unique modes and features. Admittedly, the interface requires some getting used to, but Baseball fans should definitely give this one a try.
---
8. Gran Turismo Sport

Platform: PlayStation 4
Publisher: Sony Interactive Entertainment
Developer: Polyphony Digital
Release Dates: Oct 17, 2017 (NA), Oct 18, 2017 (EU), Oct 19, 2017 (JP)
After a four-year wait, Sony has finally published the next entry in the Gran Turismo franchise. Was it worth the wait? Yes and no. Sport is a vastly different package than its predecessors, which explains why Polyphony Digital decided to not call it Gran Turismo 7. In comparison with Gran Turismo 6, GT Sport drops most of the cars and around half of the tracks, opting to provide a more cohesive product. In this case, the goal was quality rather than quantity.
With less than 200 cars on the roster, GT Sport allows each vehicle to breathe on its own. The game is incredibly well-balanced, with each car earning the right to sit on the roster. Visually, Polyphony Digital crafted a majestic visual treat and, if possible, we sincerely recommend trying out VR mode. With a shift in focus to multiplayer, the lack of any real single-player content can be hard to stomach. Thankfully, the online experience is fantastic.
---
7. Everybody's Golf

Platform: PlayStation 4
Publisher: Sony Interactive Entertainment
Developer: Clap Hanz, SIE Japan Studio
Release Dates: Aug 29, 2017 (NA), Aug 30, 2017 (PAL), Aug 31, 2017 (JP)
With such a heavy focus on multiplayer and community-based games, studios are trying their darnedest to create an online environment that rewards players for their commitment. Surprisingly, despite the many AAA titles which aim for this sweet spot, none came close to matching Everybody's Golf. Whether playing online or offline, Sony's PlayStation 4 exclusive feels alive.
As a sport, golf is not for everyone, something that could very well put off gamers from picking up this gem. Thankfully, the fast matches allow Everybody's Golf to be one of the easiest titles to pick up and play. Whether someone is a fan of the sport is irrelevant, as Clap Hanz and SIE Japan Studio designed one of the most relaxing gameplay loops of the year. The single-player requires the gamer to work their way through the ranks, with each win building up their reputation and club. Online is a blast too, but the single-player should keep most players engaged for hours.
Besides the actual matches, there are many mini-games and side-activities to provide a bit of a distraction. Everybody's Golf is the full package.
---
6. Pro Evolution Soccer 2018

Platform: PlayStation 4, PlayStation 3, Microsoft Windows, Xbox One, Xbox 360
Publisher: Konami
Developer: PES Productions
Release Dates: Sep 12, 2017 (NA), Sep 15, 2017 (EU), Sep 13, 2017 (JP)
In terms of actual gameplay, Pro Evolution Soccer has been near untouchable. FIFA might be the more popular series, but PES reached technical excellence with their 2016 and 2017 editions. Konami's franchise prioritized the on-field gameplay above anything else, including game modes.
Pro Evolution Soccer 2018 could not hope to reinvent the wheel. Its predecessors were simply too good for the developer to try something completely different. There are a couple of neat tweaks, but PES has definitely found a formula that works. On the pitch, each footballer feels unique and tactics play a crucial role in deciding the outcome of any match. The best players are only effective when used in the right system. The ball's physics have also been refined, resulting in an extremely authentic experience.
Off the field, Pro Evolution Soccer 2018 has not changed all that much but works well enough to chaperon gamers from one match to the next. Master League continues to be a simple but engaging experience, the robust editing options are a delight, and the online modes are slowly improving. With things nearly perfect on the pitch, the rest of the package might soon catch up.
---
5. Football Manager 2018

Platform: Microsoft Windows, macOS, Linux
Publisher: Sega
Developer: Sports Interactive
Release Dates: Nov 10, 2017
Sports Interactive's latest entry feels like it should be called Football Psychiatrist 2018, as too much time is spent trying to calm down the dressing room. Recently, Football Manager has stepped away from the stats-based strategic gameplay to try and create a more human experience. The transition hits a few bumps along the way, but the final product flirts with greatness.
Football Manager 2018 wants its players to feel like real people. It is not just about picking the stars with the highest stats, as an unhappy Lionel Messi is going to lead to a drop in the team's overall performance. Morale is the word of the day, while stats and numbers are less important. This change might put off fans who remember the good old days of Championship Manager, but the in-match engine is arguably the best in the franchise. We have more control than ever, with each decision leading to tangible and predictable consequences.
Football Manager 2018 might be a step or two away from fully realizing its goals. Sports Interactive implemented a couple of interesting new ideas; therefore, returning gamers should be hit with a few cool surprises. At the end of the day, Sega still published one of the most in-depth strategy games of the year.
---
4. Madden NFL 18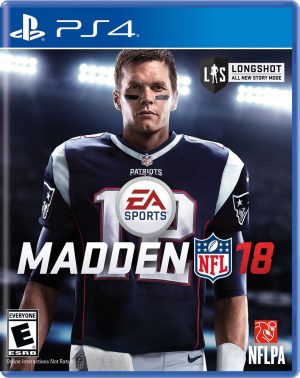 Platform: PlayStation 4, Xbox One
Publisher: EA Sports
Developer: EA Tiburon
Release Dates: Aug 25, 2017
Madden NFL is among the more consistent franchises in video games. EA's series has been around since 1988, with the package improving on a yearly basis. The most recent release sticks close to the tried and tested formula of its predecessor, but an engaging storyline helps elevate it to new heights.
Longshot is Madden NFL 18's MVP. Jack Ford is an ex-NFL coach cast in a reality TV show opposite Devin Wade, a talented but rough around the edges quarterback, as they both try to spark a career. The narrative rarely ventures off the beaten path, but the performances and characters are genuinely memorable. Longshot is worth the price of admission on its own.
With Ultimate Team and Longshot monopolizing EA's attention, Franchise mode continues to be a great way to experience the thrills and lows of the season. Despite that slight nitpick, Madden NFL 18 should satisfy most fans of the sport.
---
3. FIFA 18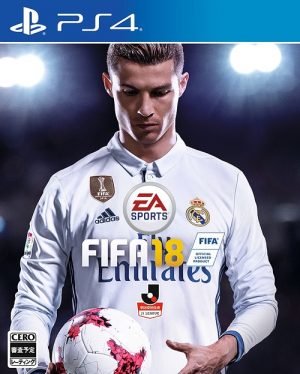 Platform: PlayStation 4, PlayStation 3, Microsoft Windows, Xbox One, Xbox 360, Nintendo Switch
Publisher: EA Sports
Developer: EA Vancouver, EA Romania
Release Dates: Sep 29, 2017
FIFA 17 introduced "The Journey," a single-player mode that followed Alex Hunter's meteoric rise in the Premier League. The story only spanned a single year, therefore, EA's follow-up continued Alex's campaign with a trip to the MLS. Like its predecessor, "The Journey: Hunter Returns" is the best part of FIFA 18, but there is a lot to love about this year's entry.
In terms of gameplay, FIFA 18 is the best of the franchise. In the past, EA has struggled to properly balance speed within matches, but the problem might finally be solved. Fast players can actually outrun defenders without needing to throw out a few fancy tricks while opposing teams are provided with a multitude of tactical options to deal with the likes of Cristiano Ronaldo and Neymar.
Ultimate Team, Career Mode, and Pro Clubs have also been slightly improved, but largely provide the same polished experiences found in recent entries.
---
2. F1 2017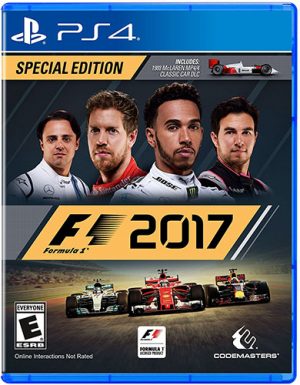 Platform: PlayStation 4, Xbox One, Microsoft Windows, macOS, Linux
Publisher: Codemasters
Developer: Codemasters Birmingham
Release Dates: Aug 25, 2017
Unlike nearly every other sport on the planet, Formula 1 changes at the drop of a hat. Simply altering the size of a tire could lead to a much faster overall car, and these alterations tend to be captured admirably in Codemasters' yearly series. F1 2017 is not only an improvement over its predecessor but a thoroughly convincing simulation of the popular sport.
Remember, F1 2017 is not an arcade racer; therefore, players are expected to have a basic knowledge of Formula 1. The fantastic Career Mode has a great progression system that would not feel out of place in most RPGs. Depending on your chosen team, the car will have different strengths and weaknesses, adding a great deal of replayability to the overall experience. The driving itself is authentic and engaging, but there is more to F1 2017 than the races.
For racing enthusiasts, F1 2017 is the must-buy game of the year.
---
1. MLB The Show 17

Platform: PlayStation 4
Publisher: Sony Interactive Entertainment
Developer: SIE San Diego Studio
Release Dates: Mar 28, 2017
Due to only being available on the PlayStation 4, MLB The Show 17 flew slightly under the radar. SIE's baseball series never matched the fanfare thrown at EA or 2K's annual sports games, but the studio has slowly but surely crafted a masterpiece. Graphically, The Show 17 is good but not necessarily great; thankfully, the gameplay is second to none.
When it comes to the matches, The Show tends to get it right, and this year is no exception. If anything, The Show 17 removed some tiny annoyances that dragged down the series while managing to further improve the bat-and-ball physics. In terms of modes, there is something for everyone. Franchise mode, which offers gamers an opportunity to play through a season, continues to be robust and addictive, but players can also sink dozens of hours into the documentary-style Road to the Show and the online-centric Diamond Dynasty.
MLB The Show 17 is generally for die-hard fans of the sport, although those with a passing interest should consider giving this a go. They might discover one of 2017's best games.
---
Final Thoughts
Due to the nature of sports games, 2018 is bound to be packed to the brim with titles designed to satisfy fans from all around the world. After an impressive year, developers are going to need to go that extra mile to one-up themselves. Until then, we will spend our time playing FIFA 18 and MLB The Show 17.
Which sports game is your favorite of the year? Please let us know in the comment section below.
---