También puedes leer este artículo en:Español
One of the best aspects of video games is the wide gamut of genres that are out there. Game genres range from RPGs, MMOs, FPSs, and plenty more. However, some of the most popular ones are sport video games.
Sports have become a very big part of our society today. Whether it's the FIFA World Cup, the NBA Final, the Super Bowl, or the World Series, we have many big stages in the sports industry. Perhaps many of our dreams consist of reaching that kind of stage. However, getting there is easier said than done.
Luckily for us, video games are a thing, and there are tons of games that have allowed us to reach that sports stage, right from the comfort of our homes. If you are a sports fanatic or enjoy a good game of FIFA, 2K, or Madden, here are the Top 10 Sports Video Games currently out.
10. Steep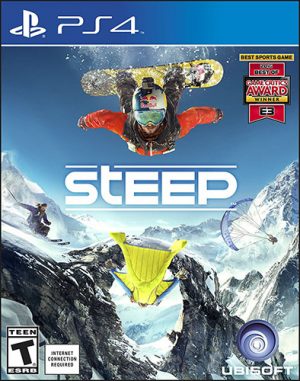 System/Platform: PlayStation 4, Xbox One, Nintendo Switch, PC
Publisher: Ubisoft
Developer: Ubisoft Annecy, Ubisoft Montpellier, Ubisoft Paris, Ubisoft Kiev
Release Date: Dec. 2, 2016
Imagine the kind of view you would have if you found yourself at the peak of the Alps. Steep is a game that lets you dive into this world through four different perspectives. You can explore the Alps by skiing, snowboarding, paragliding, or wingsuit flying.
Steep earns our tenth spot because it presents its users a great, dynamic experience of the world of snow. Each mode provides its own courses and challenges that make each steep slope very enjoyable and exciting. However, you may find yourself just admiring and appreciating the large and beautiful landscape.
---
9. Forza Horizon 3

System/Platform: Xbox One, PC
Developer: Playground Games, Turn 10 Studios
Publisher: Microsoft Studios
Release Date: Sep. 27, 2016
Racing has never looked more beautiful. Forza Horizon 3, places gamers in the seats of their favorite cars, and takes them on a ride through the vast and diverse landscapes of Australia.
However, it doesn't stop there. In the 9th spot, Forza Horizon 3 fixed many issues that drivers believed held back Forza Horizon 2. Now, straight from the comfort of your Lamborghini: Centenario LP 770-4 (the car on the cover), you can play story mode by yourself or along with friends. With the great mix of off-road and traditional cars and races, a dazzling Australian terrain, enjoyable driving mechanics, and a satisfying reward system, Forza Horizon 3 becomes one hell of a ride. If you find yourself enjoying Forza Horizon 3, we also recommend you check out Project CARS and Gran Turismo.
---
8. WWE 2K17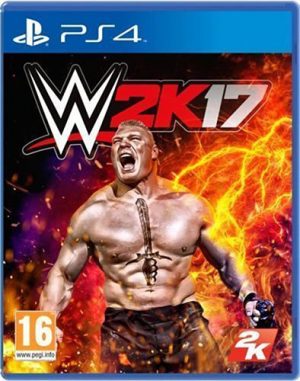 System/Platform: PlayStation 4, Xbox One, PlayStation 3, Xbox 360, PC
Developer: Yuke's, Visual Concepts
Publisher: 2K Sports
Release Date: Oct. 11, 2016
WWE 2K17 places fans in one of the biggest rings of world entertainment. Nothing feels more satisfying than successfully performing the R.K.O, Batista Bomb, or 619, on your opponent, with your favorite wrestlers.
Whether it's playing as your favorite WWE character or creating your own WWE superstar, WWE deserves the 8th spot for the consistency it brings to the table. Compared to its predecessors, WWE 2K17 brings in a massive roster, improvements in in-ring action, an engine that make the fighters look incredible, and a good amount of customization options. All in all, WWE 2K17 makes the fighting more enjoyable and realistic.
---
7. Rocket League

System/Platform: PlayStation 4, Xbox One, Nintendo Switch, PC
Developer: Psyonix
Publisher: Psyonix
Release Date: Jul. 7, 2015
Who knew that hitting a giant ball with cool cars would bring out so many different emotions. Rocket League came out almost two years ago and till this day, it is still one of the most exciting games to play.
In the 7th spot, Rocket League takes the honor for the countless hours you find yourself playing with friends. One thing gamers can confidently say about Rocket League, is that no two games are the same. Each individual game offers countless opportunities and scenarios that make you jump out of your seat, and scream at your television or yourself because you just missed the perfect shot or you made an amazing save. One of Rocket League's early problems were its weak servers; however, all of that has changed over the course of two years. Now, you can even play with your game consoles, leaving more room for fun and intense matches.
---
6. Pro Evolution Soccer 2017

System/Platform: PlayStation 4, Xbox One, PlayStation 3, Xbox 360, PC
Developer: Konami, PES Productions
Publisher: Konami
Release Date: Sep. 13, 2016
When it comes to soccer video games, there has been the fiery debate for years between PES and FIFA. However, when we put similarities and differences aside, and just see PES by itself, it's worth noticing that PES is a masterpiece on its own.
Claiming the 6th spot, PES 17 brings in a realistic feeling of what it may be like to be on the pitch. Improvements in this year's edition, such as better goalkeepers, smoother ball control mechanics, and fluid attacking plays, has created a soccer gameplay that feels more realistic. Some fans prefer FIFA because of the official licensing "issues" PES has, but overlooking the matter in licensing, the gameplay is truly the best it's been in years and player graphics look outstanding.
---
5. Madden NFL 17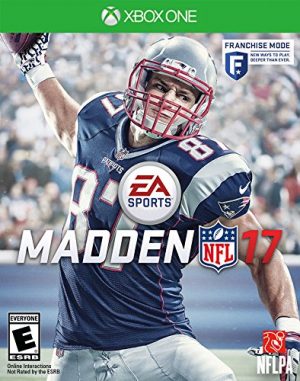 System/Platform: PlayStation 4, Xbox One, PlayStation 3, Xbox 360
Developer: EA Tiburon
Publisher: EA Sports
Release Date: Aug. 23, 2016
Super Bowl XLIX. Second and goal from the 1-yard line. The Seahawks are down by four with 26 seconds left. You have the choice between passing the ball or giving the ball to one of the best running backs in the league. What would you choose to do? Madden NFL 17 is about playing game moments like this, or instead, playing a couple of games with your friends on a Friday night.
Madden NFL 17 takes our 5th spot, rightfully so, due to it's various improvements compared to the previous years. What makes Madden NFL 17 a better game than its past versions, is the type of game balance introduced. One would assume super teams, like the Seahawks, would mow down weaker teams. However, in Madden NFL 17, gameplay becomes more about understanding the game situation and wisely using the players. In addition, great commentator choices and broadcast camera angles during and between plays, gives matches a more lifelike television experience.
---
4. NHL 17

System/Platform: PlayStation 4, Xbox One
Developer: EA Canada
Publisher: Electronic Arts, EA Sports
Release Date: Sep. 13, 2016
Hockey is one of those sports that requires a lot of talent. Now, all sports do, of course, but something about hockey is different. To put that amount of precision and detail in a hockey video game also requires tons of talent. NHL 17 is a great step forward for the Canadian sport.
NHL takes the 4th spot because of the various improvements presented in this year's edition. Everyone enjoys a challenge, and one of the good aspects of NHL 17, is the kind of challenge the CPU now brings to the rink. Impressive responsive controls, improved user interface, and a good amount of customization options really give NHL 17 life, online or offline.
---
3. MLB The Show 17

System/Platform: PlayStation 4
Developer: SIE San Diego Studio
Publisher: Sony Interactive Entertainment
Release Date: Mar. 28, 2017
Baseball is known as America's pastime. A sport that requires as much precision as strength. In order to reach baseball immortality, a team must survive a 162-game season, playoffs, and lastly, win the World Series. MLB The Show 17 embarks you on the journey of reaching baseball immortality.
3rd in the lineup, we find MLB The Show 17. Whether you prefer to play Road to the Show, MLB's campaign mode, or creating your Diamond Fantasy team, MLB The Show 17 brings a lot of variety to its users. Game modes like Diamond Fantasy team have been remade to provide a more satisfying game experience. If you are someone who dislikes the complicatedness of recent baseball games, there is always the new retro baseball mode.
---
2. FIFA 17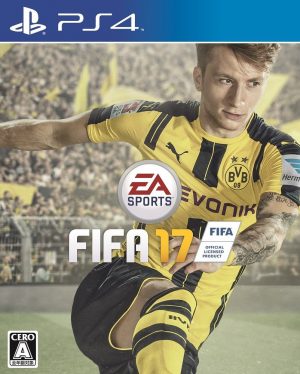 System/Platform: PlayStation 4, Xbox One, PlayStation 3, Xbox 360, PC
Developer: EA Canada
Publisher: EA Sports
Release Date: Sep. 27, 2016
One of sport's greatest rivalries is between soccer clubs FC Barcelona and Real Madrid. Through FIFA 17, you can be part of this rivalry and battle it out on the pitch with friends or with online players.
FIFA 17, one of the most popular video games, comes in at the second spot. As mentioned before, we can talk all day about whether FIFA or PES is better, but here, we will admire FIFA for the kind of game it is individually. One of the biggest takeaways from FIFA 17, is the terrific story mode, named The Journey, which takes you into the story of a young prodigious talent attempting to make a name for himself in the Premier League. Of course, if that isn't your cup of tea, FIFA Ultimate Team still proves to be brilliant and with excellent commentary and presentation, FIFA 17 remains a strong contender in the video game industry.
---
1. NBA 2K17

System/Platform: PlayStation 4, Xbox One, PlayStation 3, Xbox 360, PC
Developer: Visual Concepts
Publisher: 2K Sports
Release Date: Sep. 20, 2016
Steph Curry is dribbling the ball down the court with a couple of seconds left on the clock. The Golden State Warriors are down by two points, but you have one of the best shooters in the game at the tip of your fingertips. You see your opportunity, you pull up for the jumper, from way downtown, and bam. Oracle Arena goes crazy and just like that, you fall in love with NBA 2K17.
Taking the number one spot, we have one of the best sport games out there. The NBA 2K series has a mixture of game features that keep you in your seat and fully invested in it. However, what really attracts fans to NBA 2K17 is the ample amount of options found in MyCareer. One would think that NBA 2K17's broad and immense options would take away from the game, but instead, it only makes gameplay more enjoyable. And honestly, what sounds more appealing than crossing people like Allen Iverson, or pulverizing the rim with Lebron James.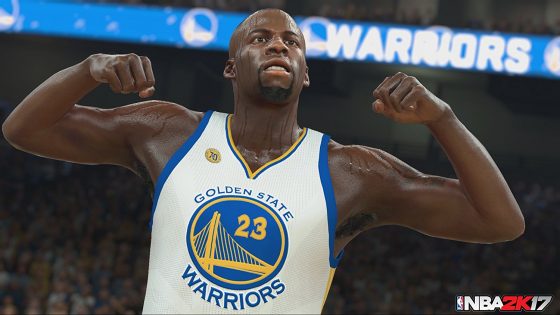 ---
Final Thoughts
To be honest, sports and video games are an interesting combination. For some sport video games, it's very hard to grasp the same intensity one would feel while watching or playing the sport. However, there are a bunch of games out, that one way or another, make us excited when we score a goal, hit a homerun, or dunk a basketball. We hope you enjoyed this list and you find yourself trying some of these games out. If you think another game belongs on this list, please leave a comment below. Have fun gaming!
---