Introduction:
Christmas is almost upon us, people, and the holiday vibe is in full swing. Houses are lit up with decorations and every coffee shop has some type of holiday drink for you to enjoy. The video game industry is not beyond enjoying the holidays. In recent years, many video games, especially MMORPGs, cater to recreating the holiday spirit in game. Snow begins to fall, characters find Santa Claus hats, candy canes pop up, and presents can be found constantly. This list focuses on the video games that do an absolute amazing job with Christmas events that feel truly special and put you in the holiday spirit.
10. Kingdom Hearts 2

System: PS2
Publisher: Square Enix
Developer: Square Enix
Release Dates: March 28, 2006
When Square Enix and Disney decided to team up, many people did not expect a good game. Well, Kingdom Hearts blew everyone away. The artwork was lively and jumped off the screen, the characters were lovable, and the size of the universe was incredible. The story had some issues, but overall it was amazing. Kingdom Hearts 2 continue the trend in every aspect, improving all the positives while making the story more convoluted.
In Kingdom Hearts 2, we are not talking about an event, but rather a level. That's why it is so high on the list. Anyways, the level is a fan favorite, as it is one of the few with a complete costume overhaul, and it is the Nightmare Before Christmas world. We get both a Halloween and Christmas aesthetic in this world as we journey between Halloween Town and the North Pole. In both areas, the enemies fit with their respective holidays and the environments are absolutely stunning.
---
9. Wakfu

System: PC
Publisher: Ankama Games
Developer: Ankama Games
Release Dates: Feb. 29, 2012
Wakfu takes us into a colorful world that is full of humor and action. It is s solid tactical MMORPG that lets you tackle the world however you please. You don't even need to beat the main boss for you to enjoy this classic game.
Wakfu first came out in 2012 and has only grown since its initial release. It features a lot of classes and professions, which only add to the amazing amount of customization you have in the game. Fitting with the quirky humor and cartoonish style, Wakfu implements its own unique version of Christmas. In Wakfu, this period of time is known as Kwismas. During Kwismas, you will be given a plethora of gifts and have a chance to donate money for your nation to raise its own tree.
---
8. Overwatch

System: PC, PS4, XONE
Publisher: Blizzard Entertainment
Developer: Blizzard Entertainment
Release Dates: May 23, 2016
Overwatch took the gaming community by storm. There are many reasons for Overwatch's success, but the most notable is the cast of unique characters. These characters flesh out the world and make every match memorable.
Created by Blizzard, the same developer/publisher behind World of Warcraft, Overwatch knows intimately what players want during the holiday season. Players want new outfits, new toys, and new game modes. Overwatch delivers on all fronts with a range of new skins for every character, map makeovers, and more. You don't need to worry about going to a specific location in this game in order to get the feeling of Christmas. Christmas comes to you.
---
7. Call of Duty: WW2

System: PC, PS4, XONE
Publisher: Activision
Developer: Sledgehammer Games
Release Dates: Nov. 3, 2017
Call of Duty: WW2 just came out and has already amassed a great following. The game takes the series back to its roots with a World War 2 setting, and people love it. With the power of the PS4 driving the game, Call of Duty: WW2 brings us right into the action of D-Day as well as countless other historical battles.
Call of Duty is not new to the online gaming community. In fact, Call of Duty was one of the initial first-person shooters to take on the multiplayer environment. In other words, it knows what gamers are expecting during this time of year, and it definitely delivers this year. In Call of Duty: WW2, players are getting new loot, snow covered maps, and the return of the Carentan map.
---
6. Final Fantasy XIV

System: PC, PS3, PS4
Publisher: Square Enix
Developer: Square Enix
Release Dates: Aug. 27, 2013
The Final Fantasy series is one of the most iconic franchises in the video game industry. Though there are some installments that are held above others (and some that are not well liked), every single one promises a beautiful adventure with interesting characters and a great soundtrack. The main plot of this installment is that we are caught in the beautiful land of Eorzea as two hostile forces try to takeover the land.
Final Fantasy XIV might have had a rough start, but then the developers overhauled a good chunk of the game and made it epic. This MMORPG has some of the most beautiful artwork in the industry and so it is absolutely mesmerizing to see the world take on the holiday spirit. In order to get the most of the Christmas spirit make your way to Limsa Lominsa and take on the Starlight Celebration quest.
---
5. ARK: Survival Evolved

System: XONE, PS4, PC
Publisher: Studio Wildcard
Developer: Studio Wildcard
Release Dates: Aug. 29, 2017
ARK is a one-of-a-kind game. It brings you into the Jurassic age, where you are expected to figure out a way to survive against all odds. Craft primitive weapons, find allies, make enemies, and survive. The game is extremely open and allows you a massive amount of freedom to live in style, at least once you learn to survive.
With a unique set of developers behind the game, ARK: Survival Evolved takes the holiday spirit to the next level. Towns are completely outfitted for Christmas. There are Christmas trees around every corner and amazing gifts to be found in the world. The best part is that even the massive dinosaurs are getting in on the fun. You want a T-rex with a Santa Claus hat? This game has you covered.
---
4. Grand Theft Auto Online

System: PC, PS3, PS4, X360, XONE
Publisher: Rockstar Games
Developer: Rockstar Games
Release Dates: Nov. 18, 2014
Grand Theft Auto Online brings us into a world where anything can happen. The city is your playground and you can basically do whatever you want. The catch is that you simply have to be good enough to not get caught or killed. You are, after all, placed into this city with up to 30 other players who have their own ideas of how to cause mayhem.
Most people probably would not expect the Grand Theft Auto series to join in the Christmas spirit. Bank robberies, grand theft auto, and running away from the police do not scream making the nice list. However, once a game goes online it tends to open itself to the demands of the public. The public enjoys Christmas stuff and so Grand Theft Auto Online put its spin on Christmas with a plethora of outfits (Santa Claus to elf onesies). Snow is also everywhere (a strange occurrence considering the location is California) and snowball fights are waiting to happen.
---
3. Animal Crossing: Pocket Camp

System: Android, IOS
Publisher: Nintendo
Developer: Nintendo
Release Dates: Nov. 21, 2017
Animal Crossing is one of those series that just captures your heart. In this particular version of the game, you arrive at a camp and are immediately asked to take control of it and run it. So what do you do? You start collecting furniture and creating the most epic camp you can imagine.
For this holiday season, you'll find a Santa Claus hat in your mailbox. Why you ask? Well, because you are now your camp's Santa Claus. There are winter clothes to be hunted down, trees to be set up, and an entire Santa Claus outfit to be purchased. If you want to deck your camp out with proper holiday furniture, then you better start helping out the people around camp. For your trouble, they will give you candy canes, which currently act as a new crafting material for new furniture!
---
2. World of Warcraft

System: PC
Publisher: Blizzard Entertainment
Developer: Blizzard Entertainment
Release Dates: Nov. 23, 2004
World of Warcraft is one of the most famous video games of all time. It brought us into a fantastic fantasy world where we could pick a unique race and join up with millions of other players. We could travel the world solo or we could team up for insane missions and raids. We even could craft items and sell them on the market.
As one of the earliest MMORPGs, World of Warcraft understands the need to constantly create new content for its players. It knows that to keep players interested it must consistently change up the environment and provide memorable experiences. One of the best ways to do this is through seasonal/holiday events, and World of Warcraft has been doing this for years now. This year you can expect a whole lot of presents, from special gear to unique new quests.
---
1. Guild Wars 2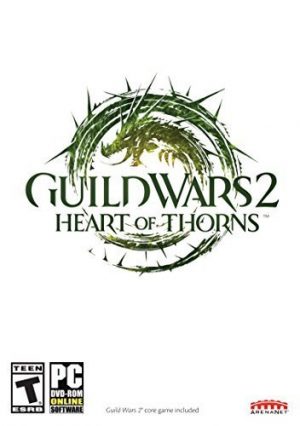 System: PC
Publisher: NCSOFT
Developer: ArenaNet
Release Dates: Aug. 28, 2012
Guild Wars 2 is one of the few MMORPGs that can consider itself a rival to World of Warcraft. It created a distinctly unique universe, and the developers, for quite a few years, constantly developed new content for players to sink their teeth into. New quests, new armor, and new experiences made their way to servers on a monthly basis for free. Only recently did the developers slow down, and yet they still make time to create seasonal experiences for players.
Just like World of Warcraft, Guild Wars 2 knows that Christmas events are a great way to keep its player pool happy and content. This year, many towns are decked out with holiday cheer. Lights, snow, candy canes, presents, and holiday drinks are all available. You can also join in special snowball fights and unique missions.
---
Final Thoughts:
There you have it. The above list captures the top 10 Christmas events in video games. So if you have been looking for a game that captures the holiday spirit, look no further than this list! Also, if there are any other games with great Christmas events or even Christmas themes, please mention them in the comments! Happy Holidays, everyone!
---