También puedes leer este artículo en:Español
LoveLive!
Who doesn't love going to an anime con and seeing a group of cosplayers break out, flash mob-style, into dance that you recognize immediately and actually know the steps to. If you're confident enough, you'll dance along!
Dancing in anime is uncommon—unless the characters suddenly go to a ball and waltz—but the anime that do feature a dance, are quite notable. Now, let's see what dances are out there!
10. Kage Kara Mamoru (Guardian Ninja Mamoru)

Episodes: 12
Aired: January 2006 – March 2006
Kagemori Mamoru seems like your ordinary nerd. He doesn't stand out, but in reality, he comes from a long line of ninja who have vowed to protect their neighbors, the Konnyaku family, for several centuries, although they are unaware of it. Mamoru has had the duty of taking care of Yuuna since they were in kindergarten, but Yuuna is quite clumsy and prone to accidents so he has a large job ahead of him.
Now this cute little harem anime may not be that recognizable to many fans, but the dance that is in here will be sure to put a smile on your face! Yuuna has such a love for bananas that she created this special number to share. Yes, it is called the banana song, but with the happy dance included, I just had to include this on this list!
---
9. Brother's Conflict

Episodes: 12
Aired: July 2013 – September 2013
Brothers Conflict is a reverse harem that has gained in popularity. It is based off of a graphic novel of the same name and is about Hinata Ema, whose father has just married a woman with 13 sons. Ema soon finds herself with 13 new brothers, living in the same house, and all of them want a piece of her!
Yes, you guessed it. This is an anime that appeals to girls! You've got yourself 13 guys to adore and the ending song features a dance with all 13 guys basically serenading you. The moves are simple enough so it is easy to learn, and strangely enough, it's just fun to watch the ending. Now, if you question the popularity of this anime, just make note, they have a Brothers Conflict café in Akihabara, Tokyo, Japan!
---
8. Kodomo no Omocha "Kodocha" (Child's Toy)

Episodes: 102
Aired: April 1996 - March 1998
This anime is about Kurata Sana, a young girl who literally has her own TV show called Child's Toy. On this show, she expresses the hardships of growing up, especially since her actual classroom is in chaos because it is being overrun by hoodlums under the orders of Hayama Akira. What's she to do to live a peaceful life?
Now, this anime is technically not known for the opening dance in particular, but the dance in this anime is very lively and full of personality, especially from the characters in the anime. I find myself laughing as I watch, which is something that you can't help doing while watching this series. Sana is known for her antics and silliness so of course, this anime definitely makes you think of Sana dancing!
---
7. Popotan

Episodes: 12
Aired: March 2003 – October 2003
Popotan is a cute little anime produced under Bandai about 3 girls who venture through time in search for the person who can answer all of their questions, but in the meantime, they are taking side trips and having a great time.
The opening number features a cute little dance that fans find irresistible. Many fan videos were made of the opening dance number with popular songs. It is such a cute dance and so simple, of course fans would love it. It just exudes that anime energy!
---
6. Kyoukai no Kanata (Beyond the Boundary)

Episodes: 12
Aired: October 2013 – December 2013
This is a great fantasy anime. We follow Kanbara Akihito, who is half youmu and half human, and his adventures with Kuriyama Mirai who can use her blood as a weapon against youmu. Akihito has a quick healing ability, which only causes Mirai to use him as a training dummy. It sounds gruesome and somewhat silly, but there is a darker story about to unfold underneath it all.
The dance featured in this anime is performed by the main characters in an attempt to distract a youmu to kill it. In their effort to distract the youmu, they train hard and become idols. How perfect is this dance, though? For a bunch of youmu fighting warriors, they sure put on a show, don't they? It makes this dark fantasy a bit more lighthearted. I think the icing on the cake is the very end of the video. It definitely brings a chuckle. Watch and find out!
---
5. Tottoko Hamtarou (Hamtaro)

Episodes: 296
Aired: July 2000 – March 2006
Hamtaro is the story about a hamster owned by Haruna Laura named Hamtaro who has found himself in a new city. Hamtaro goes out to explore the city and finds himself surrounded by new hamsters and they go off on various different adventures. They even save the day! Laura may not know it, but she has a guardian hamster.
Now, what otaku hasn't heard of this anime at least once in their life? Even though it's such a cute anime, it is still popular amongst boys and girls alike.
This anime also includes the cutest little hamster dance featured in the ending song where we see Hamtaro dancing. It's just so cute it puts a smile on your face. If you're an avid fan of this series, you'll also know that there is a Hamster dance in the Ham Ham Heartbreak game! What fun is that?
---
4. Dragon Ball Z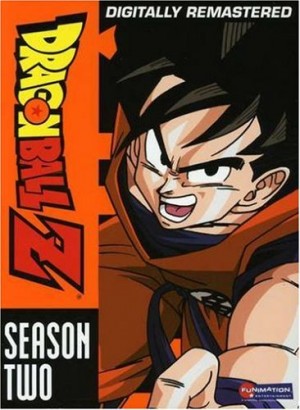 Episodes: 291
Aired: April 1989 – January 1996
Do you even need a recap? Regardless, Dragon Ball Z is a classic series for anyone who knows anime! Goku, backed by great allies, must defend against powerful villains bent on wreaking havoc on earth. We last saw Goku in his boyhood, but in this series, he is all grown up with a son of his own which we get to witness mature along with Goku as they combat the forces of evil plaguing Earth. This is one anime classic that you all have to experience!
Although it is not technically a dance, it has become quite the phenomenon amongst fans! The fusion dance is a series of intricate steps and poses that must be done in unison in order to fuse into a great warrior. Still don't think that it's a dance? Even in the official Dragon Ball Wiki, it is labeled as a "dance". Fans all over the world have even made videos mimicking this exact dance, playing true to their inner Saiyan.
---
3. Princess Tutu

Episodes: 38
Aired: August 2002 – May 2003
This anime is about Ahiru, a clumsy yet adorable little girl, who in reality, is a duck who was transformed into a human girl. Using her magical power, Ahiru can become Princess Tutu with the power of solving the unease in people's hearts with her dancing.
This anime features ballet dancing as its main aspect. Secondly, it's a magical girl anime meant to appeal to fans of shoujo anime. Using her magical dancing power, Ahiru awes and fights against evil. How could this anime not be on the list of anime dances?
---
2. Lucky☆Star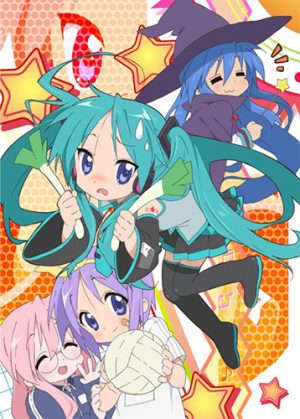 Episodes: 24
Aired: April 2007- September 2007
The simplest way to describe this anime is by filing it under the genre, "Slice of Life," because the anime merely follows the lives of four teenage girls studying, reading manga, playing video games, and other such normal activities. It sounds dull, but seriously, this is an anime to watch!
The opening of this anime is quite reminiscent of a very famous anime dance that I have saved for #1. It is cutesy and full of energy. How could it not put a smile on your face? Bonus, the characters are dressed like cheerleaders! This dance is quite easy to mimic too. I think the best feature about this dance is how much it seems to show the Lucky Star spirit!
---
1. Suzumiya Haruhi no Yuutsu (The Melancholy of Haruhi Suzumiya)

Episodes: 14
Aired: April 2006 – July 2006
Now, who hasn't heard of this anime even once? I am willing to bet there are very few. It's about a guy, Kyon, who has stopped believing in the supernatural, who meets Suzumiya Haruhi, who is a great believer in all things supernatural. Joining forces, they create the SOS Brigade which is dedicated to discovering the supernatural.
This anime probably has the most recognizable dance in all of anime. The moves are simple, the song is catchy, and it's fun to learn. It even has its own name, which not all dances can boast about. It's called the Hare Hare Yukai dance! There are videos of otaku performing this dance in the streets in a flash mob because, even if they did not rehearse together, it is the most well-known. Don't you know even a few steps?
---
Also, anime-like dances include songs by Hatsune Miku and other vocaloids as well as dances in Dance Dance Revolution which are performed by anime-like characters. Of course, they aren't included because they aren't technically part of an anime, but they are fun nonetheless.
There are so many dances in anime out there. You'd be surprised where you find them because they can be fairly random, but don't they just bring out your inner joy? Don't think that these are the only dances in anime. Pay attention and you'll definitely notice quite a few out there!
---