With Halloween coming up sooner than you think, Honey's is here once again with some anime cosplay suggestions to wear during this spooky season! This time we're specifically focusing on the ladies, drawing from both old and new to give you a variety of exciting characters we think would be great choices to try this Halloween. While it's by no means scientific, we hope this list might inspire you. No tricks, just treats. Let's start!
10. Liliruca Arde from Dungeon ni Deai wo Motomeru no wa Machigatteiru Darou ka (Is It Wrong to Try to Pick Up Girls in a Dungeon?)

While we may never truly know the answer to the titular over-the-top, exceedingly light novel question about girls in dungeons, DanMachi has been one of the most fun and popular fantasy series in recent years. Although Hestia and her ridiculous boob-ribbon outfit somewhat steal the show, with this costume, we're looking at something arguably more practical.
Enter Liliruca "Lili" Arde, adorable pallum supporter who, with some help from her new familia, overcame a ton of adversity to finally win her freedom and move on from the underhanded tactics she had used out of desperation in the past. Liliruca's usual outfit with her white cloak and oversized backpack is cute, warm, and allows for amazing candy carrying capacity if you go all-out with a usable bag. For this costume, you can also choose if you want to show off Lili's cat-like ears or hide them under the hood. This option, along with many other possible outfit variations drawing from the anime, movie, and mobile game, makes this character very versatile.
---
9. Haruko Haruhara from FLCL (Fooly Cooly)

An unpredictable, pink-haired psycho who is apparently also an alien, Haruko Haruhara is the driving force of the bizarrely offbeat masterpiece OVA series that is FLCL. After running over unwilling protagonist Naota Nandaba with her motor scooter, and then wacking him in the head with a very cool Rickenbacker 4001 bass guitar, the Vespa-woman's antics continue to escalate as the series progresses (later into Progressive and Alternative if you forgive the pun) while her true motives and personality remain mysterious.
With many brilliant outfits by Yoshiyuki Sadamoto, Haruko is another versatile character to cosplay as for Halloween but the best choice is probably her iconic riding outfit which appears on most of the promotional key art.
This design features her large goggles, red leather vest, flowing white scarf, long white boots, large gloves, and optional helmet. If you really want to go all out with a vintage guitar and Vespa Super Sport, that's also available for added trick-or-treat mobility and extra cool factor. You could even change costumes as the night goes on as Haruko does throughout the series, such as her nurse outfit, bunny suit, or baseball uniform. Getting into character for any tricks you might want to pull will also certainly feel appropriate for the impish Haruko!
---
8. Retsuko from Aggressive Retsuko (Aggretsuko)

Red pandas are some of the cutest, and unfortunately endangered, animals out there but this one also happens to be an office lady working in accounting at a large firm in Tokyo. A sometimes bleak—at least compared with other Sanrio fare like Hello Kitty—and always entertaining comedy, Aggressive Retsuko and its titular character has proved to be a big hit both in and outside of Japan.
While you might not expect it from a cute pantsuit-wearing anthropomorphic red panda, Retsuko's outbursts and love of singing death metal at karaoke are a big part of what makes her a memorable character and something you might want to incorporate into your costume. Although her base outfit is pretty simple, figuring out how to do her face could be an interesting challenge. You can play with both sides of her character and different degrees of realism to make this costume as cute, funny, or even scary as you like, perhaps something wolfman-esque? Be creative, be aggressive!
---
7. Tsuyu "Froppy" Asui from Boku no Hero Academia (My Hero Academia)

Superheroes have been a huge part of Halloween costumes for a long time so it only makes sense that we'd want to include one of the lovable characters from the most popular manga/anime superhero series out there, My Hero Academia. For our pick, Tsuyu seems like a great choice as she is the fan-favorite character for many and also has one of the most distinct character designs in the whole series.
While frogs aren't commonly associated with Halloween, toads are somewhat, at least as a common ingredient for various witch's brews and are also scientifically considered frogs. As a frog-themed superhero, Tsuyu's main costume is similarly frog-like, incorporating floppy 'toes' at the ends of her feet, a striped green and black color scheme, and goggles that usually sit above her head that resemble eyes. Even if you don't want to complete her whole hero outfit, her base character design with her large eyes, elongated mouth, protruding tongue, and long hair tied in a bow will make her highly recognizable no matter what outfit you decide on! Everyone loves Froppy, be her this Halloween!
---
6. Saki Nikaido from Zombieland Saga (Zombie Land Saga)

Zombieland Saga definitely has one of the weirder premises out there. Girls from various eras have been resurrected as zombies to be part of an idol group made to economically revive Japan's Saga prefecture. Weird and Halloween go together well though, as do zombies, of course, so you knew we had to include one of the Franchouchou girls here!
Out of all the Zombieland Saga idols, Saki is probably the best choice for cosplaying because not only is she a zombie idol, but she was also a badass member of biker gang which has plenty of cosplay potential by itself. Both her school uniform outfit and idol getup are strong options for cosplay and various degrees of zombification make her even more adaptable. Other details of her design like her hair-covered eye can be emphasized with a colored contact lens, for example. As part of Franchouchou, she is obviously also a group cosplay contender.
---
5. Maka Albarn from Soul Eater

Perhaps more so than any other anime, Soul Eater seems to lean the hardest into a Halloween-inspired aesthetic and should definitely be on your mind if you're thinking about cosplaying an anime character this October. As one of the main protagonists, and with a character design that feels right at home with Halloween, Maka Albarn is a strong pick and an even stronger scythe!
Due to the way demon weapons work in the series, technically speaking, when Maka is holding her scythe, this is a group cosplay, provided that your partner can transform into a weapon at least! In all seriousness though, Maka's usual outfit alone is a great look that combines a traditional school uniform with some witchy and street fashion sensibilities. Together with the elaborately-designed scythe, Maka is a cool, unique, and festive anime cosplay that's perfect for Halloween!
---
4. San from Mononoke Hime (Princess Mononoke)

One of Miyazaki's masterpieces, Princess Mononoke is considered by some to be the best anime film ever made. Featuring a beautiful and fantastic world that takes inspiration from Japanese history and folklore, the film features many compelling characters but none are more iconic than the titular 'monster princess' San.
Literally raised by wolves, San stands out a lot with her animalistic mannerisms and undying commitment to saving the forest that has her clashing with Ashitaka, Lady Eboshi, and even herself as a human. For Halloween purposes, though, she also has a very unique look! Appropriately wild, and possibly Ainu-inspired, her fur and wood mask, bright red face paint (with possible bloody mouth as an option), animal tooth necklace, round white earrings, and matching white fur cape are really striking. Altogether a classic and recognizable cosplay that'll stand out all the more on dark Halloween nights thanks to its color.
---
3. Botan from Yuu☆Yuu☆Hakusho (Yu Yu Hakusho: Ghost Files)

Another beloved series that itself feels a bit Halloween-y, Yu Yu Hakusho follows delinquent-turned-spirit detective Yusuke Urameshi who finds himself roped into protecting the human world from demons after a brief death and resurrection. As you might expect, shortly after dying he meets the grim reaper, but Botan isn't exactly the typical creepy, skeletal depiction.
Appearing as a beautiful young woman with long blue hair and wearing a traditional pink kimono, Botan's design is an interesting cultural fusion of Japanese style with Charon the ferryman from Greek mythology (who carries dead souls across the river styx for a price)—as evidenced by her oar and other concepts like the aforementioned grim reaper—and, arguably, witches with her flying around on her oar, broomstick-like. In any case, Botan is a wonderful option if you're looking to wear a kimono for Halloween and also has plenty of alternate costumes to explore like her punky baseball bat outfit and frequent cat-like transformations. She's fashionable and also the grim reaper, so you can expect some fun reactions!
---
2. Nezuko Kamado from Kimetsu no Yaiba (Demon Slayer: Kimetsu no Yaiba)

Kimetsu no Yaiba is one of the most popular currently airing anime out there and also fits in nicely with Halloween with its darker tone and a plethora of spooky Japanese demons. A young boy named Tanjiro Kamado returns home to find his entire family slaughtered by demons, save for his little sister, who instead has been transformed into one. Tanjiro strives to become a demon slayer to learn a way to transform his sister back to normal. This person is Nezuko.
While a demon, Nezuko still has some memories of her life beforehand and is not a totally mindless monster bent solely on killing, but has been substantially changed nonetheless. She usually looks very similar to her old self besides having pink eyes, clawed hands, and sharp teeth. Her outfit is an elegant pink and black kimono but what stands out most is her multicolored hair that fades from black to red at the tips, her small hair ribbon, and the conspicuous bamboo mouthpiece that hides her fangs. Her cute antics could be fun to imitate, especially if you have someone willing to carry you around in a basket, and she is also an excellent choice for folks worried about eating too much candy, thanks to the mouthpiece. She even has the ability to transform into more intense forms that exaggerate her demonic aspects for those looking for scarier cosplay options.
---
1. Sucy Manbavaran from Little Witch Academia

Probably the closest thing to anime Harry Potter, Little Witch Academia is a charmingly whimsical film and TV series from Yoh Yoshinari and Trigger that follows a group of young witches studying magic at Luna Nova Magical Academy in a fantasy version of England. Plucky girl Atsuko "Akko" Kagari travels to Luna Nova all the way from Japan and overcomes many challenges with help from her friends Lotte Yansson, Sucy Manbavaran, and others.
As witches, the entire cast of Little Witch Academia is wonderfully suited for Halloween cosplay, but we chose Sucy Manbavaran in particular because of her playful, prankster nature that mixes well with the trickster spirit of the holiday. Sucy is always brewing all sorts of bizarre, often dangerous, potions which also make for great costume props! Her design is distinctive with her prominent parted hair covering her left eye, a wispy uniform that trails at the bottom to hide her feet, and heavy eye shadow. When it comes to Halloween costumes, you can't go wrong with witches, and Sucy is definitely one of our favorites. With a Lotte and/or Akko by your side, she is also a perfect candidate for group cosplay.
---
Final Thoughts
Well, there you have it! We hope this list might inspire you to try out your cosplay skills this Halloween! Let us know what you think of our picks, or your Halloween cosplay plans in general, in the comments section below and be sure to stick around Honey's for more of all things awesome, anime and otherwise! Stay spooky~
---
---
It is Spooky Season again and that means we get to enjoy the vibe leading up to Halloween, with many Halloween-themed TV shows, movies and perhaps even some special Halloween episodes of your favourite anime! However, today we're here for not for the show and characters per se, but more for the fits! Yes, in good Halloween spirit we're going to show you our top ten recommendations for costumes this year – they're not all spooky and scary, some are fun and quirky and all are awesome, so let's get to it, Top 10 Female Characters to Cosplay this Halloween!
10. Pipimi & Popuko – Pop Team Epic

Episodes: 12
Aired: January 2018 – March 2018
Pop Team Epic is an absurdist comedy rife with pop culture references and banter levels beyond a lot of anime we've seen to date. Our protagonists, the short Popuko with an equally-short fuse and the tall, calm, cool and collected Pipimi entertain us with their numerous adventures and unending parodies all with the goal of eventually making Pop Team Epic an anime!
Pipimi and Popuko's usual apparel in the Pop Team Epic anime isn't something unusual nor revolutionary – their sailor school uniforms are a staple of anime and otaku culture and recognizable just about anywhere! However, anyone familiar with this show sporting the white sailor top, red neckerchief and blue wig for Pipimi and blonde with pigtails for Popuko will have an awesome costume put together for not too much at all! Another thing to notice is how this is a costume of two parts – get a friend and dress up!
---
9. Violet Evergarden – Violet Evergarden

Episodes: 13
Aired: January 2018 – April 2018
After a four-year-long war, the continent of Telesis enjoys a period of peace and prosperity again. Violet Evergarden is a young girl raised for the battlefield who was maimed towards the end of the war, left with nothing but words from the one person she adored the most. In her period of recovery, Violet begins working at CH Postal Services after her intended post-war guardian family refused to take her in. There, she sees the work of an "Auto Memory Doll", a person hired to transcribe people's thoughts and feelings onto paper. Moved by the notion, Violet begins working as an Auto Memory Doll, a journey which will take Violet on many adventures, both outside and within.
Violet is usually dressed in a white ribbon-tie dress complete with a Prussian blue jacket, brown gloves and long, brown leather boots. Violet has blonde hair which she wears in different ways depending on what she's doing: untied; or a low ponytail; or two braided buns complete with red ribbons. The best thing about the Violet Evergarden look lies in the fact that any clothing that is frilly or loose-fitting can pass for something she would wear provided that it is a 19th century style and metal arms are also a quick identifier for Violet if the costume has short sleeves.
---
8. Uzumaki Hinata (née Hyuga) – Boruto: Naruto Next Generations

Episodes: 75+
Aired: April 2017 - Ongoing
After the end of the Fourth Shinobi World War, the Hidden Leaf Village enjoyed a period of technological advancement and development due to the hard work of the Allied Shinobi Forces and the Seventh Hokage, Uzumaki Naruto. In this era, shinobi life has changed significantly and a new generation is learning the ways of the shinobi. In this generation is Naruto's son, Boruto, often made the centre of attention due to his status as son of the Seventh Hokage. Considered a prodigy as the son of Naruto and Hyuga Hinata, Boruto has incredible potential but struggles with feelings of resentment towards his busy father. Meanwhile, a sinister force develops within the village which may threaten the peace one more.
Boruto's mother, Hyuga Hinata from the Hyuga clan is a character people have enjoyed cosplaying for quite some time; however, given that the Boruto storyline is in her adulthood, there is definitely something to be taken from her current apparel. The most defining aspect of Hinata's costume is definitely her lightly lavender-shaded eyes and jet-black hair, which are characteristic of the Hyuga Clan. Her clothes include a short-sleeved, turtleneck gi top with a navy blue sash, black shorts, thigh-length socks and high boots with the Naruto-trademark open toes. She has a white bandage wrapped on her right thigh where the satchel containing her kunai resides.
---
7. Asirpa – Golden Kamuy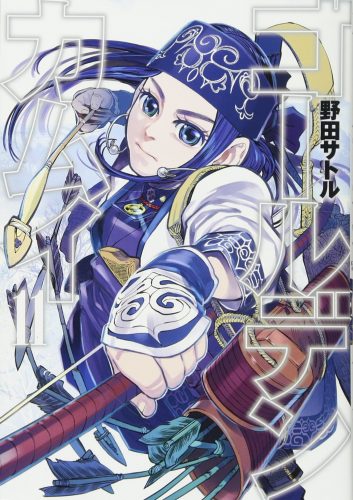 Episodes: 12
Aired: April 2018 – June 2018
In Hokkaido, Sugimoto, a survivor of the Russo-Japanese war was also known as "the Immortal Sugimoto" during the war because of his tenacity in combat. Now he searches for riches in order to help the widowed wife of his dead friend who lost his life during the war. During his hunt for gold, Sugimoto finds clues alluding to a hidden stash of gold hidden by a band of criminals. He partners with a small Ainu girl who saved his life from the elements and together, they race against time to find the stash before anyone else does.
Asirpa wears traditional Ainu attire, starting with her white coat with the swirling motif at its edges of the cloth. Her tunic is made of several layers of cloth to insulate her from the cold and she wears dark pants and deerskin boots, a blue headband with swirling motif, hand coverings bearing the same motif and hoop earrings which compliment her big ears. At times, she can be seen wearing the white fur of her pet wolf Retar's parents. Everything is fairly baggy but the look is quite pretty; laying waste to the idea that you can't have comfort and style locked together.
---
6. Historia Reiss – Shingeki no Kyojin (Attack on Titan)

Episodes: 25
Aired: April 2013 – September 2013
After being driven to the brink of extinction by the titans, mysterious humanoid creatures that thrive on human flesh, humanity now lives behind a concentric circle of thick walls. In order to survive, humanity assumed life behind these walls and managed to go 100 years without a single encounter with the titans. However, one day, a massive titan manages to break through the outermost wall, restarting humankind's fight for survival. After suffering a loss at the hands of the titans, young Eren Jaeger dedicates his life to their eradication and joins the Survey Corps branch of the military which is committed to exploring the land beyond the walls. Alongside his childhood friends Mikasa and Armin, Eren joins the bid for the survival of humankind.
Historia Reiss is a fitting Halloween costume given the fact that she herself had a costume on for the majority of the Attack on Titan anime. Initially introduced as Krista Lenz, the blonde-haired blue-eyed badass wears the same clothing as the other members of the Survey Corps. This entails their brown jacket complete with the Survey Corps insignia on the back, long-sleeved white dress-shirts, brown pants and brown boots. Historia's look hinges on the long blonde hair and blue eyes; however, it is even more obvious if one considers her second look which consists only of a loose-fitting white dress/gown.
---
5. Noelle Silva – Black Clover

Episodes: 52
Aired: Ongoing
Asta and Yuno are two orphans who were abandoned at the same church on the same day and raised together. They soon learn about the Wizard King, the strongest mage in the kingdom and promise that they'd compete against each other for the title; however, as they grew up, it became increasingly apparent how different they are. Yuno is a magical prodigy, while Asta cannot use any magic at all and compensates by training his body. When they reach the age of 15, Yuno receives a grimoire with a four-leaf-clover, further evidence of his magical aptitude, while Yuno receives nothing at all. Soon after, Yuno is attacked by someone looking to obtain Yuno's grimoire, but Asta steps in to help. Asta is thoroughly outmatched but his rage becomes the key to his salvation as a five-leaf-clover grimoire, the Black Clover, appears before him. With its power, Asta is able to overcome the enemy and now with both Asta and Yuno armed with their very own grimoires, their personal challenge is still on!
Noelle Silva is a noble from House Silva, one of the royal families of Clover Kingdom. Her appearance is striking, with her silver coloured hair in pigtails and bangs over her forehead. Her eyes are pink and she wears a sleeveless, backless short dress which matches the colour of her eyes under a silver-coloured blazer. The blazer is also backless with gold cuffs that don't extend far past the elbow, and a frilly tail coat split down the middle which somewhat resembles angel wings. She wears leg warmers the same colour as her blazer and a black mantle over the white blazer which is held together by a button on the right side. Never mind Halloween, this is an interesting look for any day of the year!
---
4. Yonebayashi Saiko – Tokyo Ghoul:re

Episodes: 12
Aired: April 2018 – June 2018
Two years after CCG's raid on Anteiku, the vibe in Tokyo has changed dramatically as Ghouls now take caution as a result of CCG's influence. CCG's creation of the special Quinx Squad is perhaps the boost they needed to deal with Tokyo's Ghoul threat. The Quinx Squad are humans who underwent surgery to obtain Ghoul abilities and as half-human, half-ghoul hybrids, they participate in CCG's operations to eradicate the Ghouls. Their leader is Sasaki Haise, a half-human, half-ghoul trained by Arima Kishou himself; however, there is more to Sasaki than meets the eye…
Yonebayashi is one of the members of Sasaki's Quinx Squad. She is short and has thick pale blue coloured hair worn in pigtails with uneven bangs. Her kakugan is in her left eye and she can usually be seen wearing the standard all-white worn by CCG, which includes a white mantle with black hems, a white coat, white belt and white pants. Her innermost layer is a black dress shirt and the look is completed by the subtle pale blue ribbon she uses as a necktie. As far as Halloween is concerned, Saiko's look is both in line with the spooky themes while still looking pretty clean.
---
3. Shiina Kagari – Steins;Gate: 0

Episodes: 23
Aired: April 2018 – September 2018
Traumatized and depressed after his ordeal concerning his friend Makise Kurisu, Okabe Rintarou is no longer the eccentric we once knew. He now lives life as a regular college student and spends his days trying to forget his past alone. While working at a college technology forum presentation one day, Rintarou meets Hiyajo Maho, the interpreter at the presentation hosted by one Professor Alexis Leskinen. They reveal Amadeus, an AI capable of storing a person's memories and creating a perfect simulation of that person's likeness and personality. Okabe learns that Hiyajo and Leskinen were friends with Makise Kurisu and simulated her in Amadeus and they hire him to test the AI, a task which brings him face-to-face with the very demons he'd been trying to escape.
Shiina Kagari is an interesting character who adds a new dimension to the Stein's;Gate lore in her role as the biological daughter of Makise Kurisu and adoptive daughter of Shiina Mayuri. Being Makise's daughter and all, long red hair is immediately part of her appearance and thus a focal point of any Kagari cosplay. Her regular outfit in the series is a long-sleeved white shirt with gold lining on the collars and down the front of the shirt. She also wears a medium-length brown high-waist skirt with brown stockings. She also has bright blue eyes and contact lenses in this case would make for a great finish.
---
2. Joke – Boku no Hero Academia (My Hero Academia)

Episodes: 13
Aired: April 2016 – June 2016
With the appearance of supernatural abilities known as "Quirks", humanity has changed into a superhuman society. 80% of all living people are reported to possess these special abilities and as a result, some use their powers professionally as superheroes. Midoriya Izuku is a middle-schooler with roaring dreams of becoming a hero like his idol, the Number One Hero, All Might, but he possesses no Quirk. However, when All Might reveals that his own Quirk can be passed on, he calls upon Izuku to take on the mantle and trains him so that he can enter U.A. High, the most prestigious hero school in the country. With his adventure beginning, Izuku soon learns about what it means to be a hero.
Joke is a hero we don't see until season 3, when the students of U.A. High jump into the fray in order to obtain their Provisional Hero Licenses. She's an old friend of Aizawa's and her costume is pretty cool. Her hair is sea green in colour and she wears an orange bandana, sleeveless tank top, a belt adorned with smiles and striped shorts that are puffy like a clown's. The orange and sea-green stripes match Joke's head and she wears orange fighting gloves with metal cuffs on them. The costume finishes off with black boots. It might not be the most easily recognisable costume for Halloween, but it looks good!
---
Red Blood Cell – Hataraku Saibou (Cells At Work!)

Episodes: 13
Aired: July 2018 – September 2018
This is a story about the happenings inside your own body. According to studies, the human body is made up of about 37 trillion cells which work tirelessly every single day. A lot goes on inside the human body and each cell has a role to play, but imagine being able to look closer at these events and even the lives of the cells themselves… it's your biology textbook – the anime!
The various cells in Cells At Work are easily identifiable for their distinct uniform which upon closer inspection actually varies from each cell, although ever so slightly. Red Blood Cell's look is undeniably cold with a red bomber jacket not much unlike the famous Akira jacket, a black T-shirt, jean shorts and red boots. The entire costume is topped off by the tell-tale red cap shaped like a red blood cell with a black visor. The best part about this costume is that it allows for variation as long as the red core elements are present.
---
Final Thoughts
Halloween is an awesome festive time in which it becomes almost necessary to whip out some sort of cosplay. Anime characters often have some of the most appealing and intricate wardrobes and seeing some of your favourite characters in the flesh is pretty awesome too! Which other female anime characters do you think have interesting looks that'd be perfect for Halloween? Drop a comment below and tell us who you're planning to go as!
---
---
Halloween is the time where many participate in such activities as trick-or-treating, pumpkin carving, haunted houses, gathering around telling spooky stories, watching scary films and shows, and most particularly, dressing up! With traditional costumes being modeled after supernatural beings such as vampires, abnormal creatures, ghosts, witches, demons, etc., over time, popular culture has extended more ideas to celebrate the excitement of Halloween. Here at Honey's, we've put together a list for the Top 10 Female Characters to Cosplay for Halloween. We hope you enjoy and get inspired for Halloween 2016!
10. Misty from Pokémon Indigo League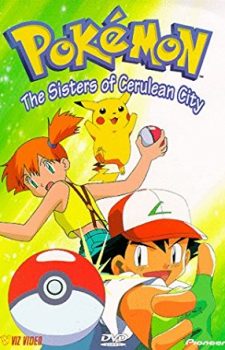 Episodes: 276
Aired: April 1997 – November 2002
The release of Pokémon Go has been one of the highlighting events to shake this year. As it is one of the most downloaded and profitable apps to date, it is fitting that we include one of the original characters on this list to cosplay. Pokémon, at its infancy in 1997, includes Misty, a sassy gal, determined to be the best water-type Pokémon trainer. Misty throughout the series, with Ash and Brock as her companions, acquires more knowledge of Pokémon and progressively develops as well. We believe that her outfit reflects her intrepid and cheeky spirit.
Misty's trademark outfit includes a yellow crop top tank, red suspenders, jean shorts, red sneakers, and an orange pack. As she is continually active with capturing Pokémon, battling various trainers, and traveling with Ash and Brock, what she wears encompasses ease and is acceptable for her active life. Misty is a great choice to cosplay because of her namesake in a highly classic and acclaimed series in the world of anime!
---
9. Enma Ai from Jigoku Shoujo (Hell Girl)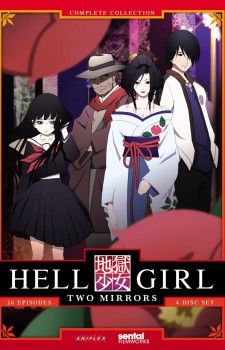 Episodes: 26
Aired: October 2005 – April 2006
Hell Girl, for the most part, surrounds the concept of revenge, watching people reap what they sow and essentially getting their "just deserts." Imagine if inflicting this punishment was possible by simply accessing a website to send your intended victim straight to hell. The concept in and of itself is extremely scary. This "Hell Correspondence" will call up Enma Ai, whose sole task is to ferry the chosen target to hell. As this is only the half of it, the remainder of this contract must be completed when the requesting person submits payment of himself or herself into hell as well. Yikes!
Enma is a great choice to cosplay for this Halloween because of the swift and unforgiving nature of her job. The fear of death and damnation is something one does not look forward to when their time is up. This circumstance is heightened when someone as sinister and creepy looking as Enma is the one to bring you to your doom. Often seen with a floral kimono and piercing red eyes, she may appear harmless, but don't be fooled, she is far from friendly.
---
8. Ikaros from Sora no Otoshimono (Heaven's Lost Property)

Episodes: 13
Aired: October 2009 – December 2009
Tomoki Sakurai's peaceful life is forever changed when a strange, bright, white, meteorite-like object falls from the sky. As this entity lands on the surface, its appearance is angelic and adorable. The purpose and function of Ikaros, as she is called, is to find a being to call her master. As she gazes upon Tomoki, from that moment forth, servant and master experience a ton of craziness and shenanigans.
As Heaven's Lost Property is recognized for providing a great deal of fan service, Ikaros for cosplay, Halloween 2016, is no doubt an eye-catching and sexy choice. Her ensemble includes a white revealing bustier dress, thigh high socks, knee high boots and a set of angel wings. In combination with a look of innocence, Ikaros redefines the description of what a virtuous angel should look and act like.
---
7. Misaki Ayuzawa from Kaichou wa Maid-sama! (Maid Sama!)

Episodes: 26
Aired: April 2010 – September 2010
Can you keep a secret? Misaki Ayuzawa's part-time job as a café maid may seem embarrassing to her, but place the utmost confidence in Honey's, as we are certain that this outfit is the one to choose for cosplay. As Misaki's character in Kaichou wa Maid-sama! reflects her strong and stern demeanor, her maid attire contrasts this completely.
The concept of maid cafés allows for patrons to be serviced at their whims and desires by loveable and charming maids, willing to please their "masters of the moment". Maid cosplay is a common and timeless choice and we can think of no other maid to choose from than our favorite, Misaki! As maids have a reputation for alluring, with a short black dress, white apron, white headband and a "can-do attitude", this maid ensemble is perfect because it is an enticing idea to have someone do whatever you want, so you can kick up your feet and relax. Ahh, this is the life!
---
6. Mikasa Ackerman from Shingeki no Kyojin (Attack on Titan)

Episodes: 25
Aired: April 2013 – September 2013
Attack on Titan focuses on humanity's struggle as they face these monstrous beings called titans, destroying and devouring the human race without reason. In an attempt to blockade the titans, mankind has built three enormous walls, where for a century, people have been able to live without trouble. One day, the peace is disturbed and the outer wall is breached. The people living within these walls are scared, as everyone scrambles to safety towards the center. However, there are those that believe their existence is worth fighting for and train to face the threat on humanity.
As one of the three main soldiers in this anime, Misaka Ackerman is a very quiet and stoic individual. She has a very close bond with Eren because as children, he saved her life. As she is loyal to him, Mikasa joined the ranks to fight alongside him. She is extremely skillful, graduating at the top of her class and essentially is a paragon. Dressed in her combatant uniform, which includes a khaki jacket, white cargo pants, white button-up top, combat boots and her equipment, she sets herself apart from the others with a lovely feminine red scarf. Misaka is a great character to cosplay because of how awesome and ass kicking she is.
---
5. Touka Kirishima from Tokyo Ghoul

Episodes: 12
Aired: July 2014 – September 2014
Tokyo Ghoul takes place in a time where humans and human-like beings called ghouls coexist. These ghouls possess superhuman abilities. As they can only eat human flesh, the ghouls are mercilessly hunted down by a government agency called CCG. Consequently, humans constantly fear becoming prey to these ghouls. In contrast, the ghouls face the challenge of living among humans, attempting to blend in. Engaging in the internal fight against instinct and external issues of avoiding capture by the CCG, Ken Kaneki, being from both worlds, demonstrates the difficulties and ease of each species.
Touka Kirishima is a ghoul in the series, who can successfully balance living as herself among people. She is a significant character because of her accessibility to the ghoul community; as an informant and food supplier. Touka works hard at protecting her kind as well as establishing harmony with humans. However, don't let her appearance fool you! She possesses superhuman abilities, in addition to her smart and perceptive attitude. Dressed in a school uniform, with her dark black eyes and piercing red pupils, her ominous look is fitting for Halloween. Touka's sinister looks will definitely scare you off, as she is someone you would not want to run into in a dark, cold alley!
---
4. Cyan Hijirikawa from Show By Rock!!

Episodes: 12
Aired: April 2015 – June 2015
Cyan Hijirikawa from Show By Rock!! has a tremendous passion for music. Cyan is incredibly shy, but wants to join her school's music club because of her love for music. In one attempt to sign up for the music club, she backs out, hanging her head low and burying herself in her phone app, Strawberry Heart. Harboring such musical talent, all of a sudden, Cyan is sucked into an alternate world called Midi City. Through her phone, Midi City is where music is profoundly critical to one's life. Tragically, Midi City is faced with the problem of shadow monsters taking over musicians and music, where eventually they will become monsters as well. Cyan was intentionally sent to help destroy the shadow monsters for good. With the help of her Plasmagica bandmates, they set out to complete this mission, restoring musical bliss to Midi City.
Cyan's outfit is absolutely adorable! Cyan is a great choice to cosplay because her whole look is super cute. She wears cute cat accessories, a long sleeved navy dress, striped thigh high socks, and black mary janes. Additionally, she has her guitar/weapon, Strawberry Heart. Moreover, who wouldn't want to be a rockstar and a hero in one?!
---
3. Albedo from Overlord

Episodes: 13
Aired: July 2015 – September 2015
Overlord follows Momonga, a powerful wizard who is a part of a guild called Ainz Ooal Gown. As Momonga's coveted virtual reality game comes to a close, due to it being shut down, he spends his final moments remaining in the server. As he observes the final countdown, something unexpected happens. Although the time is up, Momonga still remains in the game. However, the setting has vastly changed and the NPCs are fully involved with him, with developed consciousness as well. Eager to figure out this new development, Momonga tackles on this new adventure!
In Overlord, Albedo is the highest-ranking NPC in the game and Overseer of the Floor Guardians of the Great Tomb of Nazarick. Albedo was not always as she was programed to be. As they were transported into the new world, Momonga made some administrative changes to her character, so that Albedo is now unconditionally in love and devoted to him. In appearance, Albedo wears a strapless, cold shoulder, cut-out dress, has black angel wings, and horns that kind of resemble a crown. Albedo is another fantastic choice for cosplay because of her otherworldly look paired with a touch of feminine elegance.
---
2. Mira Yurizaki from Dimension W

Episodes: 12
Aired: January 2016 – March 2016
Dimension W is an exciting sci-fi, futuristic, action anime. Dimension W is a newly discovered fourth dimension. With a newfound technology called coils, humanity can now use an inexhaustible source of energy to power up robots that closely resemble people. However, our lead character, Kyouma Mabuchi, is skeptical of the usage of coils because of his affinity for classic and old school technology. As he is an independent contractor, his job entails retrieving these coils. Upon one of his missions, we run into Mira Yurizaki, an android.
Mira is an interesting character that has been sheltered for more of her existence and must cope with learning how to interact with humans. Mira insists that she is human, despite having robotic mechanisms and equipment attached to her body. After a tragedy occurred in Mira's life, she decides to join Kyouma and help him retrieve coils. As such, Mira's look includes an interesting looking headpiece, yellow frill tank, pink biker shorts, and thigh high white boots. She also has a tail and technological markers all over her body. Mira would be an attractive pick for cosplay, adding a twist to the robot getup.
---
1. Bananya from Bananya

Episodes: 13
Aired: July 2016 – September 2016
Bananya is a cute and carefree, optimistic, kitty in a banana. Bananya wants to become a chocolate covered banana and is obsessed with this idea. As many of us are guilty of watching kitty videos on YouTube, watching cats doing absolutely nothing but groom and play with random things, we can observe Bananya doing just as much; doing cute kitty things, all the while being in a banana peel.
We feel that Bananya for cosplay for this Halloween is a simple and cute look to create. As there are various colors and characters of cats to choose from in Bananya, all that needs to be done is to choose your breed and pair this with a long yellow skirt or pants with some fabric that folds over! Silly and adorable, Bananya is so cute we at Honey's "CAN'T EVEN!!!" Furthermore, Bananya is a choice that will definitely stick out!
---
So there you have it. These are Honey's Recommendations for Top 10 Female Characters to Cosplay for Halloween. These picks take on some traditional and iconic Halloween pieces with an added anime twist. Many of these choices are easy to recreate with pieces and accessories that are reusable, so you don't have to worry about it collecting dust afterwards. Some of these choices are also very daring and bold. The most fabulous and exciting thing about Halloween is that you have the chance to dress up as something fun and different, all the while reflecting your personality. Furthermore, we know there are tons more ideas out there. Let us know what we've missed! What others can you suggest to us and other readers? Leave your comments below!
---