Just imagine if your absolute favorite anime girl could be with you for just one day and make a delicious meal for you. What would that be like? Hopefully a good meal with even better company. Just sitting there in awe when she brings out all the ingredients for that special dish she has prepared for you and her. It would be an exciting, truly interesting and special kind of cooking for sure. Any number of questions might be going through your mind while enjoying that special girl's company. One of those questions would have to be, is she really such a good cook? Or will you be trying hard to smile while trying to get that food down? Anyhow this is a list of some of the anime girls out there who would be cool to see as the cook in such a situation.
Enjoy!
10. Sasha "Potato Girl" Blouse (Attack on Titan)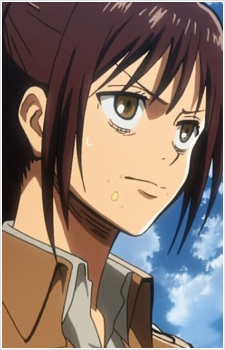 Episodes: 25
Aired: April 7, 2013 – September 29, 2013
If Sasha is gonna cook for you, then you'd better be prepared to love potatoes. She is a funny and caring girl and would surely be a great cook. Though it can be argued that she might not leave anything for you, because of her big appetite. Nevertheless, she would be a a nice cook and a interesting one at that. Well, mainly because of the world she lives in.
---
9. Asuna Yuuki (Sword Art Online)

Episodes: 25
Aired: July 8, 2012 – December 23, 2012
Asuna would be a good cook for sure, that is, if she is as good at making dishes as she appears to be in the game Sword Art Online. If not, then at least you would have great company because what's better than having a beautiful gamer girl cook anything for you? As seen in the anime, Asuna is a caring person toward the people she loves and cares for, so she would be great company and hopefully a good cook too.
---
8. Yuno Gasai (Mirai Nikki)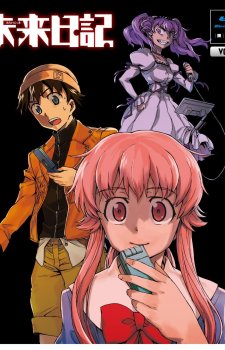 Episodes: 26
Aired: October 9, 2011 – April 15, 2012
Here we have a quite interesting choice of girl. On the one side, Yuno would be a great cook and make the most delicious meal for you, but can she really be trusted with a big kitchen knife? Let's just hope it's just you and her, and don't even think about bringing some other female friends because that could be the end to such a lovely dinner. She would be a good cook because of her cute smile and her very big love for her number one guy in the world. Let's just hope the reality you're both in isn't that of Mirai Nikki (Future Diary).
---
7. Touka Kirishima (Tokyo Ghoul)

/
Episodes: 12
Aired: July 4, 2014 - September 2014
Touka might seem like a weird choice but if both of you share the love for coffee and tea then it might be a good choice to let Touka be tonight's cook. She does work part-time at a cafe, after all. Since she is a tough girl, it isn't that smart to show any weakness when around her so try to be as polite as you can. She would be a good cook because of her background and also it would be exciting to talk to her about ghouls. But that is of course if she believes she can trust you. If not, then be prepared to eat up fast and run for your life!
---
6. Hinata Hyuuga (Naruto Shippuden)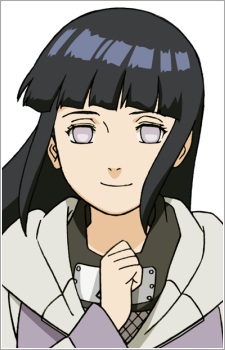 Episodes: Unknown
Aired: February 15, 2007
Now, Hinata would be a nice change, she is a kind-hearted and friendly girl. And of course a bit shy... well, maybe more than a bit. She would nevertheless be a good cook because of her kind nature and this girl will have a few interesting stories to tell you while she is preparing your food. Hinata is an experienced ninja after all, who has seen and been in lots of battles. Because of the warm and kind energy she gives off, she would be a good cook and good company to enjoy that meal with.
---
5. Erza Scarlet (Fairy Tail)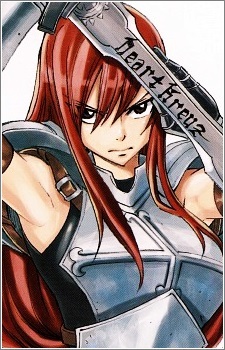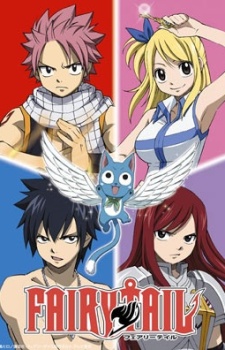 Episodes: 175
Aired: October 12, 2009 – March 30, 2013
Erza would have to be one of the more beautiful girls who could cook for us, but don't get lost in her beauty so fast. She is a strict girl and you'd better believe she will correct you if you aren't behaving properly at the dinner table. And when she asks you what kind of dinner you want, be sure to answer fast and hopefully you will not be met with her wrath. Even though there would be some rules to follow when having this beautiful girl cook for you, it would also be a big pleasure. Just be sure to study up on your manners at the dinner table.
---
4. Kagura (Gintama)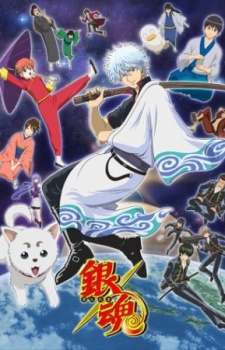 Episodes: 201
Aired: April 4, 2006 – March 25, 2010
Kagura would almost be the perfect girl to cook for you, but keep in mind that her alien dog Sadaharu will be close by and try not to let him get too close when Kagura is making a dish because everything will most likely be dark, and that is only because your head will be inside Sadaharu's mouth. But Kagura would be a nice cook and because of her friendly and boyish attitude she'd be a fun and laid-back person to talk to. Just promise her she will get a bite too or else she might get grumpy and lose her temper quite fast.
---
3. Ako Suminoe (Kiss x Sis)

Episodes: 12
Aired: April 5, 2010 – June 21, 2010
Ako is a cute and happy girl who is good at cooking and other household duties. She would most likely use her charm and cute manners to her advantage when making the dinner which is not such a bad idea. Just watch out if you decide to have a glass of sake with her during the meal because she is a very strong drinker so it will most likely end with you sleeping on the table with her cooking all over the place. Overall, Ako would be ideal for the task because of her experience with cooking and because of the warm and friendly atmosphere she will exude in the kitchen.
---
2. Izumi Konata (Lucky Star)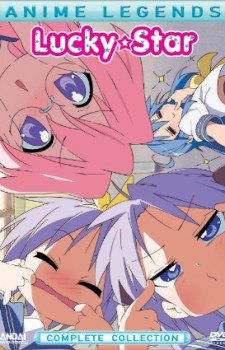 Episodes: 24
Aired: April 8, 2007 – September 17, 2007
Izumi Konata, as we know, is a otaku and she loves anime, manga, and video games. She would be a great girl to take the role as the cook in the house not only because of her cute looks but also because of her interests. It would be a fun time in the kitchen talking about all kinds of manga, anime, and video games... even though her favorite video games include the more adult kind. But it would be an interesting and fun time spent with Konata.
---
1. Misaki Kamiigusa (The Pet Gril of Sakurasou)

Episodes: 24
Aired: October 9, 2012 – March 26, 2013
Misaki would be someone who's great as a cook because of her kind and almost over-the-top positive persona. For many, it would be quite the treat to enjoy some good cooking, good and happy company and a successful animation artist in the kitchen. After all, her dream is to become a housewife and what better practice is there than to cook a meal for two? Even if her cooking isn't perfect, it would be eaten among very happy and optimistic company and that would surely put a smile on everyone's face. She is probably one of the better girls to have to cook for you because of her childish and outgoing personality, which can be a great thing if everything else has gone bad that day. So just sit down and let Misaki fill you up with her cooking and her most positive attitude.
---
There we have it! A list of some wonderful would-be cooks and hopefully nothing got burned. And until next time, take it easy in the kitchen.
---