Most people love pets, even those who can't have one due to space or allergies. Cats, dogs, birds, fish, and even more exotic pets like snakes, hedgehogs, squirrels, and bearded dragons, all give their humans love, companionship, and sometimes much needed contact. There is a pet for everyone, and that is reflected in anime where most characters get a chance to interact with some cute critter.
That said, unlike real life where we are limited to real, domesticated, and safe-to-handle animals, in anime you can have anything from a talking dog to a dragon as your adventure companion. We can't help but envy those anime characters because they always get the best pets, from the strongest to the cutest, without any extra hassle.
We already had a top ten best impossible pets list, but we think it's about time we give it an updated look to add some other amazing pets we all wish we could have.
10. Kirara from InuYasha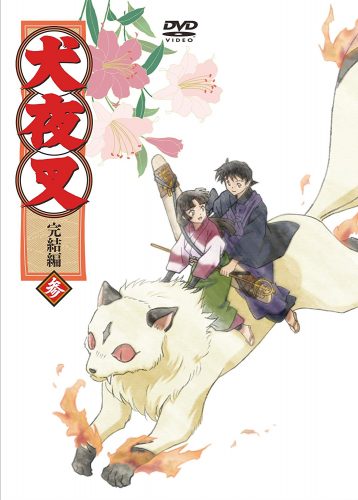 Episodes: 167
Aired: October 2000 – September 2004
If you met this nekomata in the wild when she or her companions are not in danger, you would think she's completely harmless. After all, she is about the size of a house cat, with fluffy white fur and black markings, and the only thing that marks her as supernatural is that she has two tails instead of just one. However, if you happen to threaten her or her loved ones, she will grow big enough to carry up to three people on her back, grow fangs, and flames will spur from her flanks and limbs. She can also fly and is completely immune to fire. She's also immortal, or close to immortal, as she is older than the jewel of souls.
Kirara is a perfect pet for those who love the outdoors as she can bring you back to your camp or home if you get too tired to do it on your own. She's also extremely fierce and will protect you from all harm. Not only that, her warm and cuddly fur will comfort you whenever you need her.
---
9. Cerberus from Card Captor Sakura

Episodes: 70
Aired: April 1998 – March 2000
Cerberus, better known as Kero or Kero-chan, is another pet that, at first glance, seems completely harmless. We meet him in his borrowed form when he looks like a cute plush lion cub with big ears, beady eyes, and very small wings. Sure, he can fly and has a large knowledge of magic, but you can hide him easily in your backpack with none being the wiser. His true form, on the other hand, is a majestic maneless lion with giant wings, wearing a metal breastplate with a ruby in the center. He can't sustain that form for long, but when he does, you know things are going to get serious.
Kero-chan is an excellent pet for anyone who can't have pets due to space or rental agreements. Can't have an animal in your dorm? No problem, Kero-chan looks like a plush toy and no one has anything against plush toys. As an extra advantage, he's also quite smart so if you bribe him with candy he'll be more than happy to help with a late night cram session for those annoying final exams.
---
8. Osaki-ko from Hiiro No Kakera (Hiiro no Kakera: The Tamayori Princess Saga)

Episodes: 13
Aired: April 2012 – June, 2012
Foxes are incredibly cute. Some people describe them as cat software running on dog hardware and that's a nice comparison as they seem to be a mix of the best of both pets even if one must be aware that they're not really domestic animals and keeping one in a house requires a lot of special care and preparation. That said, Osaki-ko, or O-chan as he's known to his owner Tamaki Kasuga, is a very special fox, as he's actually a type of fox spirit known as an osaki-gitsune: a fox spirit born from the tail of a nine-tailed fox who brings wealth and protection to the families they live with.
O-chan, in particular, is a gorgeous white fox and appears to be almost a cub despite the fact that he's probably older than the whole cast put together. He has a blue seal on his forehead, which distinguishes him from a normal white fox, and also has deep blue/green eyes and two tails with blue ends. O-chan likes to travel on Tamaki's shoulder and make her smile by mewing. If you are the kind of person who likes peace and calm, O-chan is the perfect pet for you.
---
7. Pen Pen from Neon Genesis Evangelion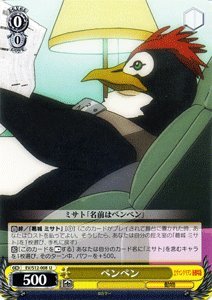 Episodes: 26
Aired: October 1995 – March 1996
The first time we see Pen Pen on screen, we're as confused as Shinji Ikari. After all, no one would've expected to see a penguin living in a small apartment, much less one that enjoys beer, watching tv and reading the newspaper. At times, one could even say that Pen Pen is more of a roommate than a pet for Misato, especially as he seems to be the only one in the apartment whose life and mental health is not a mess. While he seems to be quite resistant to heat as he can take hot baths, he prefers to sleep in a second fridge that Misato has just for that purpose.
Penguins are adorable flight-less birds that we usually only get to see in zoos or in nature documentaries. But there's something about them that fascinates us: It may be the fact that they seem to be absolutely fearless when it comes to human contact or their seemingly endless quirks such as falling in love with anime cut-outs or giving rocks as engagement gifts. So Pen Pen would be the perfect pet for someone who is a bit strange or likes weird things. At the very least, he's the perfect drinking buddy for when all your friends are busy.
---
6. Gummi from A.I.C.O. : Incarnation

Episodes: 12
Aired: March 2018
Imagine you could have a small cute hamster whose fur and body are mostly transparent like a soap bubble, can change shapes in a limited way—including covering your whole body to protect you if need be—is very smart, and you never have to clean up after. If that sounds like a perfect pet, well, that's what the Kiryu Biotech Research Facility scientists were thinking when they created the prototype for a pet for kids. Aiko Tachibana's father decided to surprise her with one on her birthday right before the accident that took his life, and little after that, the Burst happened so Aiko is the only girl in the world with one, and she decided to call him Gummi, for his similarity to a Gummi bear.
Gummi is a dream pet for anyone who has allergies since he's perfectly hypoallergenic. He's also perfect for those who have germ phobia because he can effectively make sure nothing but oxygen gets to their owner by turning into a full-body bubble. Because of how little extra care they need, besides affection and playtime, he's also a great pet for those of us who are a bit messy. One of the best examples of artificial life in the series and a pet we all wish we could have.
---
5. The Penguins from Mawaru Penguindrum (Penguindrum)

Episodes: 24
Aired: July 2011 – December 2011
When a sentient penguin hat revives your dead sister while possessing her to give you orders, you don't really stop to question the whys at that precise moment. If said hat also gives you a penguin of your very own to help you find what you need to keep your sister alive, well, that's also an advantage. That's what happens to siblings Shouma, Kanba and Himari during a visit to the aquarium when Himari dies of a seizure. And so, now they have three penguins in their care, #1, #2, and #3. The big advantage is that they're not normal penguins and thus, are invisible to everyone but the siblings.
Mawaru Penguindrum is a very weird show, and one of the weirdest elements of it are the three penguins. They don't really affect the plot that much and are usually in the background doing their own thing. This is more noticeable with #3, who stays at home to take care of Himari, while #1 and #2 go with the brothers to help them in their "missions". They are pretty much comic relief, but let's be honest, who wouldn't want a cute invisible penguin to make them laugh when life gets hard?
---
4. Kyuubey from Mahou Shoujo Madoka Magica (Puella Magi Madoka Magica)

Episodes: 12
Aired: January 2011- April 2011
Kyuubey, the incubator, is the perfect example of something being too good to be true. As a pet, he sounds amazing: he looks like the cutest, fluffiest plush toy that is a mix between a cat and a rabbit. He's immortal and has been around earth for a long time. He can be invisible when needed, and so no one can tell you you can't have a pet. Kyuubey also speaks, so he can be a conversation partner if you are feeling a bit lonely and your friends are away. The only downside is that he loves to be cryptic, and will continuously try to convince you to make a contract with him to be a magical girl.
If you don't mind having to carefully consider everything he says, or the fact that at times he has a different understanding of the world, Kyuubey is still a good pet. Without going into much detail, it is possible for Kyuubey to be nice to those around him. He's just like a pet tarantula, or venomous snake: Pretty to look at, interesting to have, but you need to be incredibly careful when handling him or you'll pay some dire consequences.
---
3. Kuro from Ao No Exorcist (Blue Exorcist)

Episodes: 25
Aired: April 2011 – October 2011
There's one particular downside of supernatural pets we haven't mentioned yet: They are very sensitive to being abandoned. Kuro, a Cat Sith, is a very good example of what happens when someone doesn't take this into account. He used to be worshipped as a deity by silk farmers and took care of them, protecting them from all harm. That was until the farmers started moving, and soon, left his temple abandoned. Feeling alone, Kuro took his more demonic form as a cat taller than most buildings and went into a berserker rage until Father Fujimoto adopted him as a friend. For a long time, Kuro remained in his cute cat form, drinking sake with Father Fujimoto when he came to the city. And then Father Fujimoto died and no one thought of telling Kuro, making him despair again until Rin came along.
If you love cats you will fall in love with Kuro immediately. He looks just like a small black cat with a grey patch of skin on his chest and right front paw, two half moons on top of his head and two tails. He prefers his small size as he can ride on Rin's shoulder, and he acts like a cute cat too, from his love of sunny spots to his unending loyalty to his human. Once you meet him, you want to make sure he never loses a human again because his sadness is overpowering and very relatable to anyone who has lost a pet.
---
2. Charizard from Pokemon

Episodes: 276
Aired: April 1997 – April 2002
Who wouldn't like to have a loyal and fierce dragon as their pet? Charizard, the third evolution of the first generation Pokemon is still one of everyone's favorites for that reason. Not only he is still one of the most powerful Pokemon you can get, but he is also one of the coolest either in his normal version, his shiny version, or the Mega evolution. As Charmander, he starts like a small cute dinosaur, which is also an incredible pet to have; and as he grows and becomes more powerful, he gets to be a giant force to be reckoned with.
The thing is, choosing just one is a bit unfair since with about 806 different Pokemon, there's one for every taste in a very literal way. One could say that we'd be really happy if Pokemon were real because everyone could have the most adorable and perfect pet for themselves no matter what their tastes, allergies or activities were. Most Pokemon are more partners in crime than pets and help their humans in their jobs. But still, Charizard was one of the first, one of the most badass and that is why he gets to represent his whole franchise.
---
1. Totoro from Tonari no Totoro (My Neighbour Totoro)

Episodes: 1
Aired: April 1998
Totoro is a huge cat-like creature, fluffy and gentle that lives on the forest near the Kusakabes' new home. At first, only Mei, the youngest daughter of the family, can see him, and he protects her when she wanders into the forest following other smaller spirits like him. He waits a bit before he allows Satsuki, Mei's older sister, to see him as well and since she's kind to him, he also gives her gifts that lead Satsuki and Mei in some magical adventures. It's hard not to love him at first sight because he's very nice to those who need his help, and whenever you are alone, he may be there just to keep you company.
Totoro is so adorable that even those who haven't seen the Hayao Miyazaki film know his shape and he is the Ghibli Studio's official mascot. Because, who wouldn't love to fall asleep on his soft big belly and then travel with him inside the Cat bus? Many years have passed since the movie premiered, but Totoro is still beloved by most anime fans who would love to have a neighbor Totoro of their own.
---
Final Thoughts
Pets are a lot of things for us: friends, companions, and responsibilities. They make our days more interesting with their quirks and the way they show their love for us, from jumping on us when we get back home after a long day of work, to leaving dead mice in our shoes, or just coming out of hiding in their tanks when we're in the room. One of the common things all impossible pets have is that they're a bit better at communicating with their owners, so we need to ask you: Which is the one impossible pet from anime you would love to have? And more importantly, why? Are they on the list? Or did we miss your favorite? Let us know in the comments below and while we're at it, add what you would do if you could have the pet of your dreams.
---
---
A lot of us have pets at home, furry or scaly creature companions that we love to take care of.
But being anime fans, we know that your average cat or dog is not nearly as awesome as some very special non-human characters from our favorite series. Thanks to anime, we would much rather have a robot buddy or mythological beast by our side rather than your typical cute but boring house pets.
Here's the list of top 10 pets that anime makes us want, whether it's possible or not.
10. Unit 01 from Neon Genesis: Evangelion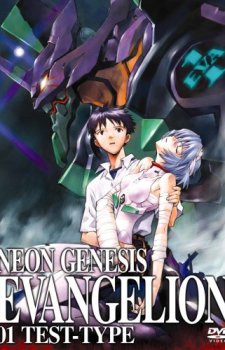 Unit 01 is a very special type of companion. And by special, I mean volatile.
With the best combat record of all the Evangelions, Unit 01 would be the perfect pet for impressing your friends and that special lady you've been hoping to go on a date with.
However, Unit 01's berserk mode is too dangerous and impossible to contain. Also, did we mention Unit 01 was born from Lilith and houses the soul of Shinji's mother?
If you ever had the chance to own Unit 01 as a pet, you'd be opening a serious existential can of worms. Also it'd probably kill you. You've been warned.
---
9. Monokuma from Danganronpa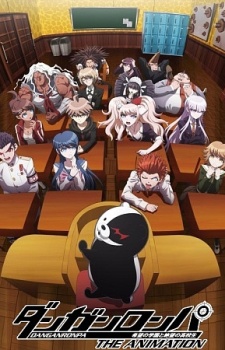 Monokuma would be a pretty awesome but scary pet. As long as white personality is in control, he'd be cute, polite and a joy to have around!
However, once his black personality awakens, prepare for all hell to break loose. A great pet for those with their own split personalities, there is never a dull moment with this sadistically cute teddy bear. Keep his left side in check and you will have a great time, unless you're into the evil stuff of course.
He's the perfect pet for the sadist in all of us, just be careful not to disobey him.
---
8. Ryuk from Death Note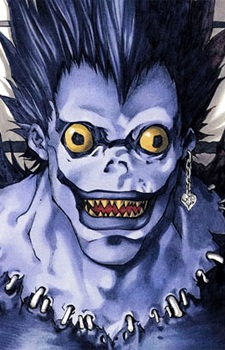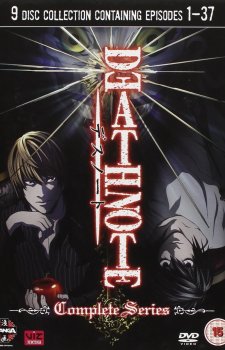 Who wouldn't their very own Shinigami?
Ryuk would be a perfect pet; all you have to do is feed him apples and he will pretty much do anything you'd want him to do. He is a little selfish however, and he only acts on his own self-interests, but it's his chaotic nature which makes him so great - that, and the fact that you would be the only one who could see him.
Unfortunately, to summon Ryuk as a pet, you'd have to find a death note lying around somewhere, which hasn't happened in real life yet.
Keep your eyes open for one though and you can end up with your very own apple-loving Shinigami!
---
7. Moro from Princess Mononoke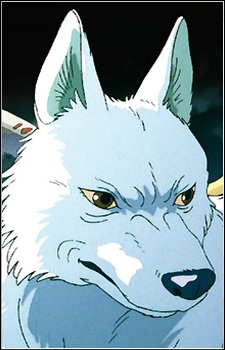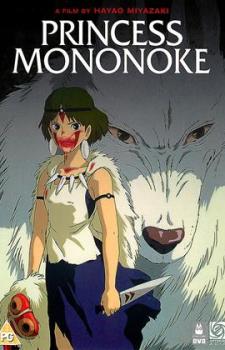 Who wouldn't want a 300 year old wolf Goddess as a pet?
Moro is the perfect furry companion for the environmentalist. Not only does she use her divine power to protect the forest, she will also kill anyone who threatens it. She can also understand and speak human languages, so you would never wonder what she is thinking.
However, if there is one pitfall with having Moro for a pet, it's that she hates humans, San being an exception, since she raised her as her own child.
Word to the wise if you ever find yourself face to face with the white wolf herself: Don't let her catch you littering at your local park or you will be in for a painful surprise.
---
6. Kon from Bleach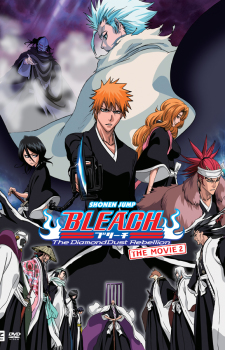 The second teddy bear to make the list, Kon actually can take a few forms.
It's the cute lion plushie form that we'd want as a pet. Hilarious all the time, Kon would add a dash of laughter to nearly any situation you could find yourself in. He's a blast at parties and everyone would love him! Just keep him away from the girls. He's a little perverted and is not afraid to pull any tricks to see a little action.
If he takes his pill form, swallow him up and gain enhanced speed and strength, perfect for whenever you find yourself surrounded by thugs on your walk home.
---
5. Migi from Parasyte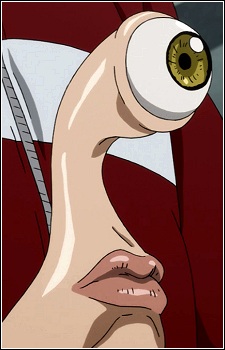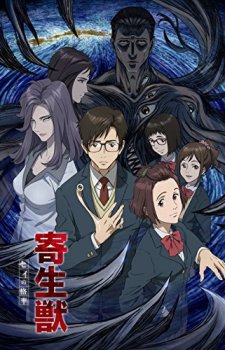 Migi is the parasitic lifeform that eats Shinichi's right hand and takes its place, giving Shinichi his very own alien pet…sort of. Migi is forever attached to his right arm, living off of his blood but at the same time protecting Shinichi from any and all danger to ensure its own existence.
Why would we like to have our very own Migi? That's an easy one: it's intelligent, can turn into a weapon, and can even bring you back from the dead! Migi is also cute in a weird, creepy monster sort of way.
Too bad the creature that would lead to us having our own Migi don't exist, and even if they did, they'd much rather take over your brain, killing us.
---
4. Mewtwo from Pokemon

Mewtwo is the original legendary pokemon. Created by Dr. Fuji for Team Rocket to be a pokemon capable of military domination, vows to destroy humanity after realizing he was merely synthesized as a tool for destruction.
His debut in Pokemon: The First Movie: Mewtwo Strikes Back showed all of us just how powerful Mewtwo truly is. We aren't saying you should want Mewtwo for your own world domination schemes, but if there was one pet possible of helping you achieve such goals, Mewtwo would be your best bet.
Capable of both telekinetic and telepathic abilities, Mewtwo's sheer might and intimidating look make him a no-brainer for this list. Looks like we're going to have to find a master ball!
---
3. Sheng Long from Dragon Ball Z

Sheng Long, the Dragon God, is an all-powerful deity that has the ability to grand any one wish to whoever possesses all seven of the dragon balls.
Anyone in the Dragon Ball universe would love to have that power at their side, and so would we. Benefits of having Sheng Long as a pet would be riding him around through the sky and having the strongest being in the heavens to protect us.
Although because of his size and omnipotence, along with the fact that he lives within the fires found in the center of the Earth, he would be a very hard pet to tame.
---
2. Senketsu from Kill La Kill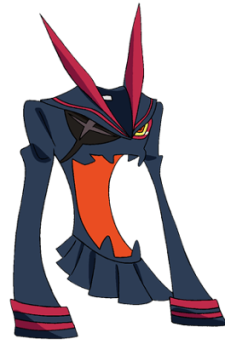 Just because he's the least practical pet on this list, doesn't mean he'd be the worst.
Senketsu is a kamui, a special piece of clothing that gives its wearer ultimate power in exchange for the wearer's blood. There's nothing cooler than a sentient school uniform, right?
He even cares enough about you to save your life from time to time! The only catch is that Senketsu is a girl's school uniform, and when it transforms, it leaves nothing to the imagination. This would not be a great fit for a guy by any measure.
Your best bet is to find a good tailor to refit Senketsu into something a little more appropriate for your gender, unless crossplay is something your into.
---
1. Canti from FLCL

Friendly, dependable and even polite, Canti would be the perfect robot to have around.
Canti can help do the chores; everything from moving heavy boxes to doing the dishes, the blue-clad android is an all-around good guy. With some special help (usually from Naota) Canti can even transform into an anti-tank gun and wield a Gibson bass guitar like a baseball bat to destroy your enemies!
Only problem is he needs to kind of absorb you to do so, and afterwards he expels you like a giant, swirly turd.
Other than that, he'd be the perfect pet for around the house…if we had the tech to build such an awesome robot.
---
There you have it. What do you think about the picks for the Top 10 Ten impossible pets in Anime?
Do you agree with these choices?
If you think we missed a character that should be on this list, let us know in the comments below!
by Paul Sensale
---