What You Need to Know:
Hello everyone and welcome to our weekly Tuesday light novel chart based on the rankings from Oricon Japan!
Over the past few weeks we've had some regular covers on the chart with Re:Zero, KonoSuba, and Danmachi seemingly becoming permanent residents - but have any of them been evicted this week?
Let's get to the rankings and find out which light novels are the best loved by Japanese fans at the moment!
---
Kono Subarashii Sekai ni Shukufuku wo!
Re: Zero kara Hajimeru Isekai Seikatsu
Shounen Onmyouji: Bangai-hen Tanpenshuu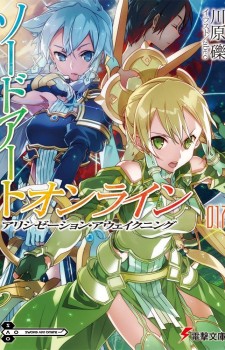 Isekai de Café wo Kaiten shimashita.
Himajin, Maou no Sugata de Isekai e
Source: Oricon
Well there's three whole light novels with the word 'isekai' in the title... There really are a lot about being transported to another world, huh?
Yep! Also is it just be or does this battle between Re: Zero and KonoSuba remind you of the KonoSuba vs Grimgar battle from winter 2016?
[ad_dfp position="bottom1" unit_pc1="true" unit_pc2="true" unit_sp1="true" class="mt40"]