What You Need to Know:
Welcome one, welcome all to the light novel chart, where yet again, we bring you the freshest information from Japan on the Oricon Charts!
Anime Movie mega-hit Kimi no Na Wa was #1 last week and rolling in at #3 was yet another version of the series! We saw Hataraku Maou-sama and Date A Live round out the bottom.
This week we have a surprise for you Kimi no Na Wa fans as well as the debut of the new Re:Zero Novel. Check them all out below and let us know what your favorite is!
---
Kimi no Na Wa. Another Side: Earthbound
Re: Zero Kara Hajimeru Isekai Seikatsu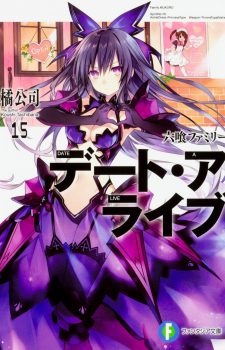 Mahouka Koukou no Rettousei
Skip Beat! The Novel: Kyouko no Zenryoku Full Course!
Fairy Tail Chronicle ~Kuuki Yomanai Isekai Life~
World Trigger Isekai Shikikyouiku
Source: Oricon
NEW RE:ZERO NOVEL. REM IS BEST GIRL.
ANOTHER Kimi no Na Wa Novel? I am happy that the anime is doing good, but you are just trying to steal money here from the fans by producing another 'novel'.
[ad_dfp position="bottom1" unit_pc1="true" unit_pc2="true" unit_sp1="true" class="mt40"]