También puedes leer este artículo en:Español
Winter holidays are a lot of fun. No matter what you celebrate, from Christmas to Hanukkah, or Winter Solstice to Kawaanza, December is the time to get together with the family, remember the good times of the past, and get ready for a great New Year. Usually, we also celebrate with a lot of food, presents, and one of the many Christmas specials that we can watch on TV that range from sweet and short, to special effects extravaganzas.
However, Christmas is celebrated differently in Japan. Unlike with Western animation, where we can find about a dozen different versions of the It's a Wonderful Life plot, and twice as many Christmas Carols where Scrooge meets the three Ghosts of Christmas, in manga we don't get those cookie cutter Christmas plots. After all, for Japanese people Christmas is more of an imported holiday, and they give more importance to couples on these days than to family reunions and Christmas miracles.
With that in mind, what are good manga to re-read or to discover in these holidays? Well, excluding those that were turned into anime and got a very special Christmas episode, such as Ranma ½, Oh My Goddess! or Sailor Moon –although we do recommend reading volume 11, as it was the basis for the S movie, the one set in Christmas time. Here we have a list of the best manga to discover the holiday spirit this December.
10. Anastasia Club

Mangaka: Saitou, Chiho
Genre: Adventure, Mystery, Drama, Historical, Shoujo
Volumes: 5
Published Date: 2001 - 2008
Tsubaki Kamui shares her grandfather's love for history and antiques, and as such, she works part time in his Antique shop. This is where he meets the handsome Sena Takuto, who needs Kamui's grandfather to appraise a family heirloom to prove that he is the grandson of Anastasia Romanov, the last surviving member of the Russian Empire. Unfortunately, there's the little detail that some of Anastasia's belongings were stolen from a museum recently, and so, Takuto is the main suspect.
The whole story is delightful, especially with Chio Saitou's art, but for this particular list we're focusing on volume 3, which centers the story on a nutcracker that may or may not have belonged to the Romanov family. We get to see Takuto's incredible ballet abilities, as well as Kamui gushing over the play as, since she's Japanese, Christmas is not a celebration she usually has.
As the manga centers mostly around family, friendship, and has a whole volume dedicated just to a Christmas tradition –since the Nutcracker ballet usually only performs during the Holidays-, Anastasia Club earns the tenth place on our list.
---
9. Crossroad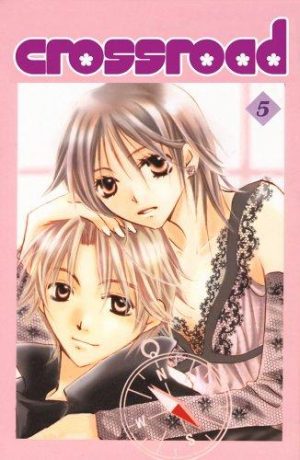 Mangaka: Mizuki, Shioko
Genre: Comedy, Drama, Romance, Shoujo
Volumes: 7
Published Date: 2002 - 2005
Kasuji Toda lost her grandmother, but in the process ended up with three new stepsiblings; two hot older brothers and an adorable step sister. After the shock wears off, she realizes that all of them were abandoned by their parents, and have become a family without grown ups. Sure, she has the problem that one of her new stepbrothers used to be her closest friend when she was a child, but after years apart, now he is a complete stranger to her. Not only that, but now they have to figure out how to keep their normal lives without falling prey to gossip as, in the end, they're high school students living together and that's not something society will accept easily.
The main story of Crossroads is about what makes a family, well, a family. Not blood, but the deeper bonds that can make people decide to live together, even if there isn't a romantic subplot bringing everyone together. It's a story about that warm feeling you get when you go "home", instead of "your apartment", and how everyone making an effort to keep a happy place is, in the end, rewarded.
Because there are many scenes here that will make you want to curl up with the manga next to your loved ones, Crossroad earns the ninth place on our list.
---
8. Bonnouji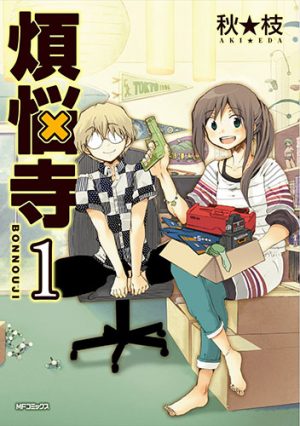 Mangaka: Aki * Eda
Genre: Comedy, Romance, Slice of Life, Seinen
Volumes: 3
Published Date: 2008 - 2012
Michiyo Ozawa is not having the best of times: after 5 years of a steady relationship, her boyfriend just broke up with her, and since she's 26 years old, she feels that she may not have much to go on. In the middle of trying to rebuild her life and self-esteem, she meets Zenji Oyamada, her neighbor from two floors below. He's a self-proclaimed loner, despite having some friends, and lives in a complete mess since his brother is an impulsive shopper that constantly sends him odd gifts.
Bonnouji is a story about an odd friendship, and while that may seem like a very simple premise, it is exactly what one needs to read at times when we just want something that makes us smile. Everything in the relationship between Michiyo and Zenji is heartwarming, and the way in which their family and friends accept each other and how Zenji's brother's gifts help to advance their relationship and their story ties it very well with the Christmas tradition of exchanging gifts. And, as we see the relationship grow, December happens to be important for them in the long run.
Because of the sweetness of the story, and how it ends in Christmas time –following the Japanese tradition that it's a romantic holiday-, Bonnouji wins the eighth place on our list.
---
7. Kisu yori mo Hayaku (English: Faster than a Kiss)

Mangaka: Tanaka, Meca
Genre: Comedy, Drama, Romance, School, Shoujo
Volumes: 12
Published Date: 2007 – 2012
When Fumino and her little brother Teppei lost their parents in an accident, she decided to take the role of her parents to keep Teppei happy. This also leads her to run away from their family, as they have been moving from house to house since their parents' death because every other relative treats them as a burden. But before she can run away, her teacher, Kazuma, finds out about the problems and asks what he can do to help. Fumino, angrily, tells him she doesn't want sympathy, she wants real help, and that if he cares so much about her wellbeing, then he should just marry her and take care of her and Teppei. To her surprise, Kazuma accepts; but then comes the real problem: if word of their marriage reaches the school, Kazuma will be fired.
Kisu Yori mo Hayaku is one of those manga that will take your emotions on a rollercoaster: there are moments in which you want nothing more than Kazuma and Fumino to be happy together, and others where you really want them to get separated so that Fumino can be happy with someone else. Of course, the whole manga focuses on how family can be chosen, rather than just given to you, and the importance of supporting each other no matter what, which makes it perfect for the holidays.
Since sweet but somewhat sad stories are perfect for the holidays, Kisu yori mo Hayaku earns the seventh place on our list.
---
6. Sugar Family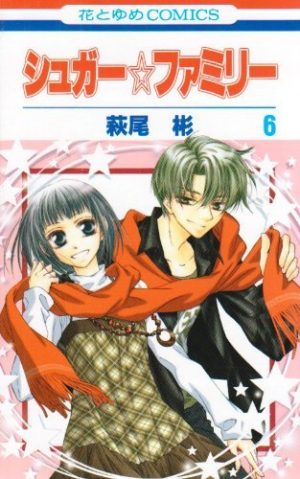 Mangaka: Haigo, Akira
Genre: Comedy, Romance, School, Shoujo
Volumes: 6
Published Date: 2006 - 2009
Yuuka has always been a very serious girl: mostly due to the fact that her mom died when she was very young, and her father is very childish, so she was forced to become the most responsible one in the household. So when her dad informed her he was marrying Masami Satou, Yuuka was very happy. After all, Masami-san looked like a very reliable and responsible woman, which meant she could take care of her dad. Unfortunately, then she meets her new older brother, Taichi, who despite being a teacher, is as irresponsible as Yuuka's own father.
Sugar Family is a heartwarming tale about how a family can be very different from what society thinks and still be happy. For most of the manga, Masami-san and Yuuka's dad are not married, as they are taking the unconventional decision to get to know each other and see if they can work as a family before a marriage, and thus, Yuuka and Taichi are not real siblings. Yuuka is aware of this, and thus treats Taichi as her teacher, but Taichi seems a bit blind to his own feelings. Not only that, he is convinced that a younger sister is necessary to keep a family together, so that makes the manga even more interesting as we follow Taichi's discoveries of what he really wants.
Because of the sweetness of the resolution, and how well the family evolution is shown, Sugar Family earns the sixth place on our list.
---
5. Horimiya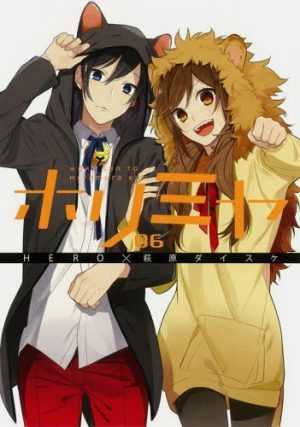 Mangaka: HERO (Story), Hagiwara, Daisuke (Art)
Genre: Comedy, Romance, School, Shounen, Slice of Life
Volumes: 10+
Published Date: 2011 – ongoing
Kyouko Hori tries really hard to keep a normal façade at school, making friends and apparently only worrying about boys and homework. However, the truth is that since her parents are always working, once school ends she has to act as a parent for her younger brother. This means that she has no time for a normal social life, much less a chance to talk about her real life to someone who understands her double life. That is until she meets Izumi Miyamura, a quiet guy in her class that everyone assumes is a nerd since he doesn't talk to anyone around him. However, by accident, she finds out that outside of school, Miyamura is not only very friendly, but also likes wearing piercings and is terrible at studying. By approaching him to help him with his studies, soon Kyouko realizes that she now has someone who understands her.
The feeling of creating your own family with your friends, and the friends of your friends, is very strong in this manga. There's also the beautiful message of not judging people for their looks, or for the mask they put on when they're in public; instead, you should get to know them better, and others should also get to know you better before making a judgment. If you have ever felt a bit lonely on the holidays, Horimiya is a nice manga to read about friendship and meeting new people.
Since it's as sweet and refreshing as a good warm cup of hot chocolate, Horimiya earns the fifth place on our list.
---
4. Pluto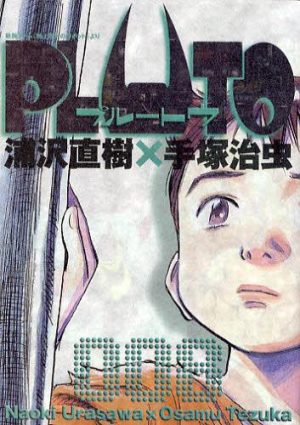 Mangaka: Urasawa, Naoki (Story and Art), Tezuka, Osamu (Story)
Genre: Action, Mystery, Mecha,, Sci-fi, Psychological, Seinen
Volumes: 8
Published Date: 2003 – 2009
Gesicht is one of the best detectives in Europol, and thus, he is assigned to a very special case involving a mysterious assailant who is killing robots and humans. As one of the strongest robots in the world, Gesicht is especially interested in the case, and is shocked to find proof that the killer may be a robot himself. During his investigation, he crosses paths with Atom, one of the most famous robots in the world due to his human-like appearance and his strength, and both join forces to figure out who is the killer, before he destroys the world.
One of the main phrases we hear during the holidays is "Peace on Earth". Everyone wants peace; everyone wishes that the planet's troubles could go away. And that is the main message behind Pluto, both in this incarnation, and it its original form as one of Astroboy's most famous story arcs: "The strongest Robot in the World". It's a story that will not leave a dry eye in the house, but one that is really appropriate for these days.
As it reminds us to be kind to others, and that being with our loved ones is more important than revenge, Pluto earns the fourth place on our list.
---
3. Family Compo

Mangaka: Hojo, Tsukasa
Genre: Comedy, Drama, Romance, Slice of Life, Seinen, Gender Bender
Volumes: 14
Published Date: 1996 -2000
Masahiko Yanagiba has always lived more or less alone. His parents were always busy, so he had grown with fantasies of what a real family is like, based mostly on what he saw on t.v. and movies. When his parents die, just as Masahiko is going to start going to college, he moves with his uncle's family following his mother's will. At first he was scared, as the rest of his family tended to stay away from the Wakanaes, but soon, he finds himself taken in by their warm welcome. Until he realizes why his family stayed away: His uncle Sora was born a woman, and his aunt Yukari was born a man – and is Masahiko's blood relative-, but both are trans. And because of their views on gender, their child, Shion, was raised to choose whatever they liked to be, so now, Masahiko doesn't know if he has a male cousin, or a female one.
Family Compo takes everything about acceptance and family and puts it front and center of the story. While one could argue that the real plot is Masahiko and Shion's relationship, is often takes a back seat to the Wakanae family's dynamic, and how they are accepting of everyone no matter what society says. Yukari and Sora's marriage is one of the most perfect in any manga, and the Christmases with the family are both tense and emotional, but very hearth warming.
Because everyone should have a family as accepting as the Wakanaes on Christmas, Family Compo gets the third place on our list.
---
2. Video Girl Ai / Video Girl Len (Denei Shoujo Ai/ Denei Shoujo Len)

Mangaka: Katsura, Masakazu
Genre: Drama, Ecchi, Romance, Sci-Fi, Shounen, Supernatural
Volumes: 15
Published Date: 1989 – 1992
When Yota Moteuchi –nicknamed "Dateless" by his classmates due to his lack of luck in love- realizes that the love of his life, Moemi, is in love with Youta's best friend, Takashi, he decides he'll do everything to help her be happy despite his heart breaking. This gives him access to a very special video rental shop, where he picks an adult video for comfort, not knowing that the girl in the cover of the video would come to life to try and help him. Unfortunately for both of them, Youta's VCR happened to be broken, so instead of a sweet girl unable to fall in love with him, he gets Ai, who is a bit of a tomboy and has real emotions, just like a human girl.
Video Girl Ai, and its sequel, Video Girl Len, is one of the classic romance manga of the nineties, and for good reason. Both stories are a rollercoaster of emotion that will grab your heart and twist it many times before letting you have a happy ending. And because Christmas in Japan is more of a romantic holiday, the chapters that happen around Christmas are especially powerful. In fact, while we won't spoil the ending itself, we can tell you that Video Girl Len ends on Christmas, and it's a wonderful and very poetic scene.
Because it showcases very well what Christmas is in Japan, and has many scenes that can be considered Christmas miracles in the Western sense, Video Girl Ai and Len earn together the second place on our list.
---
1. Chocolate Christmas

Mangaka: Takeuchi, Naoko
Genre: Comedy, Romance, Shoujo, Slice of Life
Volumes: 1
Published Date: 1987 – 1988
Ryoko Handa loves Christmas. Although she usually spends it alone because her parents are busy working overseas, she still loves Christmas with all her heart. One night, while listening to the radio, she catches a DJ named Choco, saying that it's his birthday, and because everyone is busy celebrating Christmas, no one cares about him. But even as he hates the holiday, he has decided that he will bring couples together, because Christmas is a time to spend with your loved one. Decided to make him smile at least once, she takes a cake to the radio station, and leaves… until the next year when she's decided that she will try and meet him.
Chocolate Christmas is the first manga by Naoko Takeuchi, and it's a very sweet take on how Japanese girls see Christmas, and if you are a fan of Sailor Moon, you will also find some familiar twists. Between love letters, secret identities, and some misunderstandings, Choco and Ryoko make the most of the holidays and manage to create a very special Christmas, both for love and friendship.
Since it is a perfect Christmas story, and one that will leave you with a smile, Chocolate Christmas gets the first place on our list.
---
Final Thoughts
Holiday stories are special for many different reasons. Most of them become a seasonal tradition because they're the ones we watch or read in December for many reasons. Some are very obvious, as they are set during Christmas or winter, while others are a bit harder to explain, as their connection is not obvious until the very end.
With that said, what are your favorite manga to revisit during the holiday season? Are they on our list, or do you have some other suggestions? Please, let us know in the comments, and have a great holiday, no matter how you celebrate.