There is nothing more addicting than a bittersweet romance. While happiness in love might be desired, it is certainly proven that the more challenging the obstacles, the more worthwhile the result. Love comes in many forms and types, but it is powerful no matter what. Yet the most alluring type of love is the kind that hurts.
These ten manga prove it. The manga listed below are impossible to put down once they've been begun. The sincerity of the characters' hearts, in addition to the plot and the design of the manga, make these ten manga the best of the best.
10. Taiyou no Uta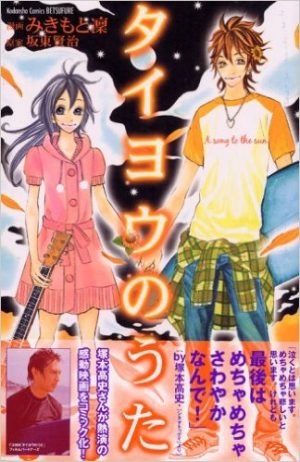 Mangaka: Bondou, Kenji and Minatuki, Yunami
Genre: Drama, Romance, Slice of Life
Volumes: 1
Published Date: Sep 5, 2006
Kaoru Amane is a young teenage girl with a life-threatening illness who is desperate for love. That plot alone should be an indicator of the type of bittersweet romance that is destined for the characters in the manga. Her genetic disorder, xeroderma pigmentosum, means that any exposure to the sunlight can seriously harm, and even kill, her. However, only at night is she allowed to escape to the streets of the city and play her guitar by the train station.
While looking outside her window, Kaoru falls in love with a boy, called Kouji Fujishiro, and the two eventually meet outside at night. The two must battle through the struggles that coincide with her illness while falling in love with each other. Taiyou no Uta is pure and hopeful, despite the heartbreaking emotions that readers experience over the course of the manga. Showcasing the tragic young love that can only blossom beneath the moonlight, Taiyou no Uta is a manga that will certainly leave you crying at the end.
---
9. REC: Kimi ga Naita Hi

Mangaka: Makino, Aoi
Genre: Drama, Romance, School
Volumes: 1
Published Date: Nov 2, 2010 to Feb 3, 2011
Aizawa Minami is an outsider. A lonesome girl who struggles with her own emotions, and can often be seen carrying around a camcorder in order to capture the beautiful things she sees in life, no matter how hard her life has been, she has never once cried. The only one who can understand her is recently retired teen actor Satoru, who possesses a few secrets of his own.
Despite their problems, the love that develops between the two characters is powerful and precious. The entire manga is beautifully constructed, from the characters' personalities down to the art design. REC: Kimi ga Naita Hi is a perfect example of a story that showcases how love, even in its most tragic forms, can soften a person, and in turn, make them even stronger in life. Realistically portrayed, touching, and undeniably sad, REC: Kimi ga Naita Hi is worth reading despite the tears it will undeniably bring.
---
8. Haou Airen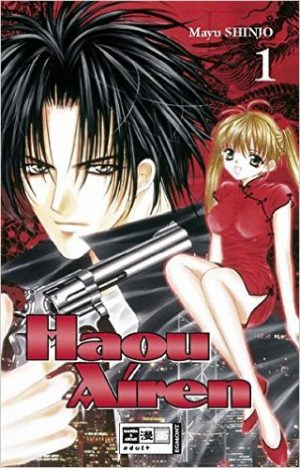 Mangaka: Shinjou, Mayu
Genre: Action, Mystery, Drama, Romance
Volumes: 9
Published Date: Feb 5, 2002 to Mar 19, 2004
While walking home from work, Kurumi Akino is horrified to discover a wounded young man lying abandoned in the street. Not knowing what to do, she resolves to take care of him, and saves his life. Once he recovers, he disappears, only telling Kurumi a name. Shortly after, she is kidnapped from her school, and finds herself in the possession of the very man she had saved. Kurumi finds out that the man she had saved was, in fact, a famous Hong Kong crime lord, and now he wants her to stay with him forever.
While far more emphasis is placed on the illicit romance, rather than on pure, unadulterated love, Haou Airen is still just as addicting to read as any of the other recommendations on this list. A true guilty pleasure manga, the love between the two is alluring and overpowering, and readers will be unwillingly swept into its pages. Controversial and yet consuming, Haou Airen is a long story about love, intrigue, and danger.
---
7. Mademoiselle Butterfly

Mangaka: Ogura, Akane
Genre: Drama, Historical, Romance
Volumes: 2
Published Dec 8, 2001 to Aug 10, 2006
This beautiful and touching manga follows the story of a girl who is working as a geisha in historical Japan. Despite the nature of her work, her best friend in life is a free-spirited male painter who completes his art on other people's bodies. She is happiest when he paints butterflies on her arms, but arrives at his apartment one day to find a naked woman. At the same time, a rich client become very interested in her, and she wonders if it is too late for her chance at love.
A beautiful example of historical romance and unconditional love, Mademoiselle Butterfly is a soft and moving manga. The main character's devotion to the one she loves can melt even the coldest of hearts. The romance develops slowly, providing background and making realistic connections, which traps the readers into the world the mange creates. Full of character, the love in this manga overcomes the struggles of being in a relationship, and is a must read for any romantic manga fan.
---
6. Hana to Akuma

Mangaka: Oto, Hisamu
Genre: Drama, Fantasy, Romance, Comedy
VVolumes: 10
Published Oct 20, 2007 to Nov 20, 2010
Vivi, a powerful demon, had decided 14 years ago that he desired to leave the demon world. Instead, he opts to join the world of humans and establish a life. However, Vivi stumbles upon an abandoned child, and cannot help but keep it. He raises the child, Hana, as his own. Yet Vivi did not anticipate all of the ways he could fall in love with her, nor all the obstacles that could come along with that love.
There are problems to their relationship right at the start; Hana is a human while Vivi is a demon. They exist in entirely different worlds, and Vivi has raised Hana since she was a child. Even still, he loves her, and yet is so terrified of himself that he cannot bear to let himself become closer to her. Torn between his desire to protect Hana and his longing for her love, Vivi is agonized. However, love must prevail above all. Hana and Vivi's love is strong and powerful, and despite the obstacles they must face, make reading this manga undeniably worthwhile.
---
5. Watashitachi Shiawase na Jikan

Mangaka: Yumeka, Sumomo
Genre: Drama, Romance, Music, Slice of Life
Volumes: 1
Published Mar 28, 2008 to Aug 22, 2008
Jiri Mutou and Yuu find their love in a search for both. Both characters are dissatisfied with life and have each attempted suicide multiple times, yet for different reasons. While Jiri has post traumatic reactions due to a past memory and vehemently hates her mother, Yuu is a convicted murderer on death row, sentenced to die. Jiri's aunt, Monica, often sends letters to Yuu, and once Yuu finally agrees to meet up with Monica, Jiri is sent in her place. From there, their ill-fated love begins.
Elegant, beautifully designed, and packed with emotion, Watashitachi Shiawase na Jikan is a must-read manga. Contemplating serious topics such as psychological issues and life-and-death, the story escapes the common, overdone tropes often seen in romance manga. A short story that leaves an unforgettable impact, Watashitachi Shiawase na Jikan is a sad romance that speaks volumes about love.
---
4. Sekai no Hate

Mangaka: Makino, Aoi
Genre: Romance, School Shoujo
Volumes: 4
Published Jul 2, 2011 to Nov 2, 2012
Azusa is a tender yet timid girl. She lives her life in fear of being bullied, and at her own school, is taken advantage of and mistreated so often, that she begs her parents to allow her to attend a new school. Nearly as soon as Azusa arrives at her new school, and attempting to rid herself of her past experience of being bullied, the most popular guy asks her out. Fearful of what will happen if she says no, Azusa accepts despite not liking him. This isn't a problem…until she begins to fall in love with someone else. And then, she cannot seem to escape the controlling glances he keeps giving.
The love in Sekai no Hate must be strong enough to overcome both Azusa's delicate nature and the forces that oppose them. A refreshing high school based relationship that showcases how being together can be stronger than being alone, Sekai no Hate is a powerful manga to read. The obstacles that Azusa must face, both internally and externally, are tear-jerking and one of the top recommendations on the list.
---
3. Fruits Basket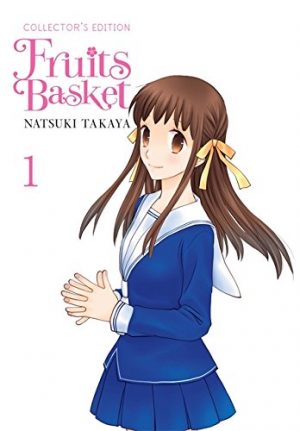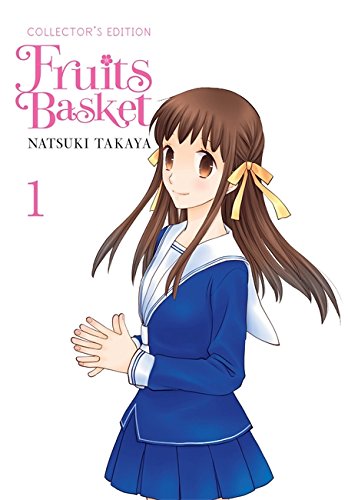 Mangaka: Takaya, Natsuki
Genre: Romance, School, Shoujo, Drama
VVolumes: 23
Published Jul 18, 1998 to Nov 20, 2006
Tooru Honda is a high school student whose life is in shambles. Only recently, she tragically lost her mother, leaving her orphaned and living in a tent. By chance, Tooru happens to meet the Souma family, who take her into their home but possess an unsettling secret. Cursed by the Chinese zodiac spirits, the children in the Souma family will occasionally transform into their zodiac sign if touched by a member of the opposite gender. However, none of this fazes the grateful Tooru, who protects their secrets and wins their hearts.
Separated by the boundaries of physical touch, Tooru's love has its undeniable struggles. But this obstacle cannot stop her good-natured affection towards certain members of the family, and it is precisely this unwavering tenacity that wins over readers' hearts. Pure, comedic, and yet heartbreaking all at the same time, Fruits Basket is a popular manga that fans love and should not be missed for any reason.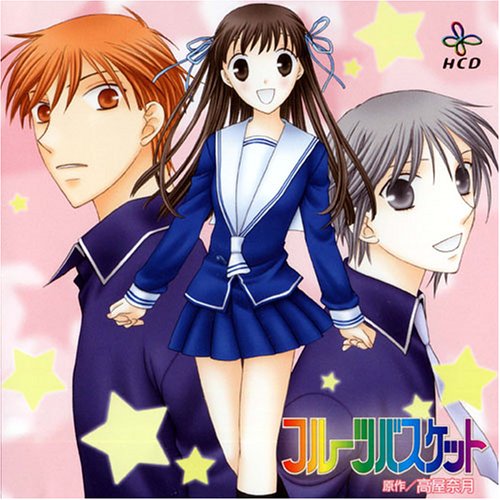 ---
2. NANA

Mangaka: Yazawa, Ai
Genre: Romance, Drama, Music, Shoujo
VVolumes: 21
Published: May 26, 2000 to May 26, 2009 (Hiatus)
Two girls share one name and become best friends. Nana Komatsu arrives in Tokyo desperate for love. Her life has been characterized by a long string of messy relationships and now she desires the real deal. Nana Osaki is a cool woman whose only dream is to overtake the Tokyo pop punk scene. The two could not be more different from each other, yet somehow find each other in the city and become great friends. Together, they must navigate the complicated world of a Tokyo life.
Intense, emotional, and insanely popular, NANA is one of the most well known manga in this genre. Capable of conveying a variety of emotions, from comedy to happiness to sorrow, NANA is truly in a league of its own. What is most captivating is the manga's realism; it is not only about the two Nana's becoming friends, but also about the reader feeling like they're become friends with the characters as well. Sad and yet truly beautiful, NANA is a must read for any manga fan.
---
1. Deep love- Ayu no Monogatari

Mangaka: Yoshi (story), Yoshii, Yuu
Genre: Drama, Shoujo
Volumes: 2
Published: May 13, 2004 to Sep 13, 2004
Ayu has given up on life and any thought of happiness. Only 17 years old and a high school student, she views any ideas of her own future as pointless and bleak. Ayu turns to selling her own body on the streets in attempts to search for a validation to her existence. After hearing the touching story of an old lady recounting her own first love, Aya is determined to change her life for the better. But by then, it might be too late for her.
This manga hits hard. It is not simply another run of the mill romance manga with a sad story line. The plot is brutal, realistic, and does not let the reader rest. Despite her situation, Ayu strives to seek love. Again and again, life tears her down, but still she attempts to push onward. And every time she cannot achieve her own happiness, it hurts. This manga is perhaps the most painful read on the list, but the most rewarding one as well. We guarantee that, by the time you finish, you will be bawling over the pages of this sad yet beautiful romance.
---
Final Thoughts:
If you're in the mood for a gripping story that will leave you in tears and grasping the pages like a life raft in your hands, then simply pick any one of the ten manga on this list. Although you'll be left an emotional mess, it will be a decision you won't regret. What's the most emotional manga you've ever read? Make your own list in the comments below and let us know!
---