Hands up if you never dreamed of swapping places with some anime heroines at least once in your life! Let's be honest: wielding super powers thanks to whom you can save the Earth, being surrounded by handsome men fawning over you, living an amazing adventure around the world – every girl would love all of this.
Through our favorite shoujo anime heroines, we enjoyed a lot, and sometimes we really hoped to trade places with them, so we created this list to let you know how you're not alone in this, and secondly to show you our favorites!
10. Usagi Tsukino from Bishoujo Senshi Sailor Moon Crystal (Pretty Guardian Sailor Moon Crystal)

Episodes: 26
Aired: July 2014 – July 2015
Probably every girl out there wanted to be Sailor Moon, or one of the other Pretty Guardians. Tsukino Usagi is your average junior high school student, with low grades and a lot of friends. Her life is turned upside down when Luna – a talking cat – discover a power within her, making Usagi Sailor Moon.
Who didn't want to switch places with her at least for once? She had a very exciting double life: as Usagi she had Mamoru to watch over her; as Sailor Moon she had Tuxedo Mask always appearing at the right time, saving her; she was the Princess of the Moon, and fought to protect the Earth. Do we list other reasons as to why Usagi needed to be here?
---
9. Yui Kusanagi from Kamigami no Asobi

Episodes: 12
Aired: April 2014 – June 2014
Another shoujo heroine we really envied is Yui Kusanagi. One day she woke up in another world, in a high school full of handsome gods. What's more, she was summoned by Zeus himself, who asked her to teach the young gods what love is.
So, if being surrounded by young, well-built, handsome gods wasn't enough, Yui was even fought over by some of them who grew very fond of her. She basically became the most precious thing for some of them, and she witnessed their transformation in actual gods, each of them fighting to protect her. Living such an experience would have been certainly fun for each of us, too!
---
8. Kae Serinuma from Watashi ga Motete Dousunda (Kiss Him, Not Me!)

Episodes: 12
Aired: October 2016 – December 2016
But what if you are a fujoshi to the core, and suddenly become popular with the beautiful boys you had always shipped? I'm sure every fujoshi could relate at least a little with Kae Serinuma! After losing weight, and becoming cute, all the attention she wasn't used to, hit her! But all she wanted was to keep imagining BL things among the hotties of her class!
Is there a girl out there who didn't want to be Kae Serinuma, even if just for one day? Surrounded by four cliched characters – the "senpai", the "kouhai", the "boy next door", and the "bad boy" – Kae Serinuma lived the funniest adventure, and she managed to have all of the tropes in her fujoshi world!
---
7. Aoi Tsubaki from Kakuriyo no Yadomeshi (Kakuriyo: Bed & Breakfast for Spirits)

Episodes: 26
Aired: April 2018 – September 2018
If you like Japanese folklore, we are sure you wished to become Aoi Tsubaki, while watching Kakuriyo no Yadomeshi! Aoi Tsubaki inherited the ability to see the spirits – ayakashi – from her grandfather. After his death, a demon declared to Aoi that her grandfather owed a great debt, therefore she must marry the demon. Of course, she refuses; in exchange, she offers to repay him by working for him.
Suddenly, Aoi's life becomes full of spirits. While some of them treat her coldly, other ones immediately grow fond of her, like for example Ginji, the nine-tailed fox – kitsune. Let's not forget how stunning and handsome is the ogre she works for – Oodanna – who, after getting to know her better, begins to develop feelings towards her. We're sure the girls who like Japanese folklore really loved a romance like this!
---
6. Chizuru Yukimura from Hakuouki (Hakuoki ~Demon of the Fleeting Blossom~)

Episodes: 12
Aired: April 2010 – June 2010
Now, let's teleport in 1864, and talk about another shoujo heroine we really would have liked to be! When Chizuru Yukimura stopped receiving letters from her father, she decided to leave. Disguised as a man, she headed to Kyoto, where supposedly her father is. But upon arriving in Kyoto, she is suddenly attacked by a white-haired man, and then rescued by Toshizou Hijikata, the second-in-command of the Shinsengumi.
Aside for the very first part, in which Hijikata takes Chizuru to their headquarters in order to decide whether to kill her or not, right after Chizuru finds herself surrounded by the men of the Shinsengumi. Can you imagine how it feels like to be surrounded by handsome, well-built men, who want to protect you? It's bliss. Chizuru's romance with one of the members of the Shinsengumi is one of the best romance in the anime world, that's why Chizuru needed to be mentioned!
---
5. Sakura Kinomoto from Cardcaptor Sakura

Episodes: 70
Aired: April 1998 – March 2000
What about Sakura Kinomoto? As children, each of us probably dreamed to be like her! Accidentally finding a mysterious box of cards that get scattered all over the world, she gets invested with the role of Cardcaptor by Kero-chan. As the Beast of the Seal, Kero-chan grants Sakura the Sealed Key she will use to recapture all the cards.
If not for her mission, we sure wanted to be Sakura because of Tomoe, her rich, best friend – and number one fan – filming her deeds and sewing for her the cutest outfits. Other reasons could be, for example, Yukito Tsukishiro, Sakura's crush, and the best friend of her brother. Last, but not least, what about Shaoran Li, who eventually confesses to Sakura, and helps her in her mission? As children, we would have loved a cutie pie like him next to us!
---
4. Sana Kurata from Kodomo no Omocha (Child's Toy)

Episodes: 102
Aired: April 1996 – March 1998
Sana Kurata is probably the epitome of the shoujo heroine every girl would love to swap places with! Sana is an adopted child, but her adoptive mother is just the coolest mother ever, and a famous author. After all, what kind of mother allows her daughter to pick up a stranger on the street and make him become her bodyguard?
Sana is a famous young actress, but she is also a sixth grader, who tries to put a stop to Akito Hayama. In fact, the boy acts up in class, and all the other boys follow him. With her determination, Sana will do her best to help her classmates and teachers, but in the meanwhile she will realize that she probably likes Akito. We all wanted to have Sana's life when we were kids!
---
3. Misaki Ayuzawa from Kaichou wa Maid-sama! (Maid-sama!)

Episodes: 26
Aired: April 2010 – September 2010
Admitted into Seika High, which was formerly an all-boys school, Misaki Ayuzawa needed to assume the right attitude in order to survive. Becoming the first female student council president, she acted strictly with the boys, but very compassionate with the girls, so much so, that she became an example for them. But the student council president hides a secret, she has a double life... she's a diligent student in the morning, and works at the Maid Café in the afternoon!
Let's try to sum up why we would love to be her, at least for one day. Misaki Ayuzawa is not your typical shoujo heroine who whines and waits for the Prince Charming to save her; yet, Takumi Usui, the most beautiful, popular, and amazing boy of the school falls for her and becomes her shoulder, and savior, even if she is unwilling at first. Funny how Usui discovers Misaki's secret, and uses it to get near her! It's undeniable: every girl dreamed to be Misaki and live one day by Usui's side.
---
2. Yona from Akatsuki no Yona (Yona of the Dawn)

Episodes: 24
Aired: October 2014 – March 2015
Is there a girl who didn't wish to be a princess, at least for one day? Meet Yona, the princess of the Kingdom of Kouka. Yona grew up spoiled and unaware of what was going on in her own kingdom, but the ugly truth hit her in all its violence, as her father got killed, and she needed to run away to save her life.
Yona begins a new adventure, and while on one side she will finally discover what is really going on in the Kingdom of Kouka, on the other side she will be surrounded by the hottest men that will protect her. Above the others, stands Son Hak, her childhood friend who has been in love with her since they were children. Wouldn't it be cool to live a day at the center of Son Hak's attention?
---
1. Nanami Momozono from Kamisama Hajimemashita (Kamisama Kiss)

Episodes: 13
Aired: October 2012 – December 2012
With a gambler father leaving her with all his debts, Nanami remains broke, homeless, and finds herself wandering on the road, not knowing exactly where to go. She gets saved by Mikage, who offers Nanami to live at his home. She agrees, but she still doesn't know that Mikage's home is a shrine, and that she has just become the new Land God...
Why we would love to be Nanami? The answer is: TOMOE, the handsome fox yokai. As the former familiar of Mikage, Tomoe didn't accept Nanami's presence right away. Yet, getting to know her better, and seeing how she didn't back out of difficult situations, Tomoe began to admire her, and suddenly he wanted to be by her side. Seeing how Tomoe and Nanami interact is the funniest thing, as Nanami is clumsy, and Tomoe keeps scolding her; yet the two of them are the sweetest item in the shoujo anime world!
---
Final Thoughts
Our list of shoujo heroines we would like to be comes to an end. Sadly, we could only pick ten among the other heroines who really deserved a mention. There are tons of shoujo heroines that made us envious of their lives out there, but these are our personal preferences. Why don't you let us know who you always wanted to be in the comments below? See you next time!
---
---
Who didn't wish to switch lives with their favorite anime heroine at least once in their lifetime? Having superpowers or being constantly surrounded by good-looking boys - daily life in anime just seems much more exciting than reality.
Well, you are not alone with this wish. We have put together a list of our personal heroines that we would like to switch lives with for a day.
Enjoy!
10.Usagi Tsukino from Sailor Moon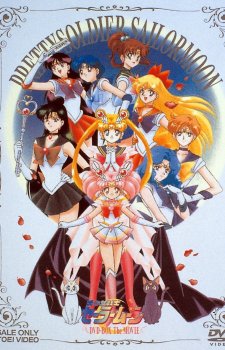 Let's be honest, which little girl didn't want to be Sailor Moon once she grew up. The story around teenage girl Tsukino who can transform into Sailor Moon in order to fight crime together with her friends has captured the hearts of girls all over the world.
Sailor Moon's life is filled with adventures and unusual encounters. She lives a life divided into being a normal high school student during the day and fighting evil at night. Being part of a group called the Sailor Soldiers is another major plus in my eyes. And who didn't have a crush on Tuxedo Mask?
---
9. Hikari Hanazono from Special A

Next, I present to you Hikari Hanazono from the romance comedy anime Special A. It shows the life of Hikari, a top student at Hakusenkan. Even though she always gives 110% both in her studies and her private life, she still comes second to her personal rival, Kei Takashima. Little does she know that Kei actually holds feelings for her.
Living as Hikari for a day, I would finally know how it feels like to be one of the top students of my class. Hikari is a girl committed to her studies and you cannot help but root for her in her competitions against Kei. The friends at her side are truly unique as well. Having a life filled with competition, passion and motivation certainly sounds like fun.
---
8. Amu Hinamori from Shugo Chara

This girl is one of my personal favorites: Amu from the Shugo Chara series. The idea of the anime is similar to Sailor Moon; heroine Amu gets her own Shugo Charas that help her transform into different characters. With this new power she fights against evil in order to protect the unborn dreams of children.
Again, we have a strong heroine with pretty amazing superpowers. The different costumes might look a little bit cheesy or over the top at first, but you will get used to them. Most importantly, her life is more adventurous and fascinating than the ones of normal teenagers and I wouldn't mind taking her place for a day.
---
7. Lydia Carlton from Earl and Fairy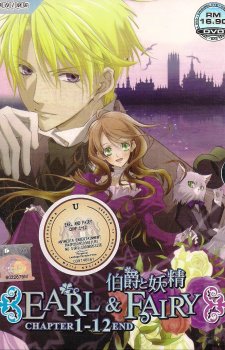 Lydia Carlton lives in a world where humans and fairies coexist. As one of the last fairy doctors she acts as a bridge between the two worlds. Yet, it is not until the mysterious Edgar appears and takes her on an adventure that her life gets turned upside down.
Personally, I envy her most for the world she lives in. She's surrounded by fairies, kelpies and other mythical creatures. I cannot help myself but be reminded of the fairytales of my childhood. Being able to live alongside fairies and talking cats - being Lydia Carlton for a day surely sounds exciting.
---
6. Kyouko Mogami from Skip Beat!
Skip Beat! is one of those anime that entertain you from beginning until the end even if you're not especially interested in the topic itself. Kyouko Mogami is a happy-go-lucky girl that will make you smile in each and every episode with her struggles to fulfill her new dream of becoming an actress.
The most admirable characteristic of Kyouko is her strength. Of course, she had to face hardships in her life, but in the end everything turns out better than expected. I cannot help it but envy her for finding something that she feels passionate about.
---
5. Haruka Nanami from Uta no Prince-sama

The music fans of you should already be familiar with Uta no Prince-sama. The story revolves around heroine Haruka Nanami who enrolls in Saotome Academy, a school for composers and future idols. Haruka strives to become a composer herself and while doing so starts working together with a group of guys trying to become superstars.
Why I'd want to be Haruka? One just has to look at the faces of the guys around her to get the answer. Haruka is a sweet and innocent girl so of course she doesn't realize it, but she's surrounded by gorgeous-looking superstars. Moreover, she gets to attend a school especially designed for studying music. I don't know about you but at least I wouldn't mind going there instead of a normal high school.
---
4.Haruhi Fujioka from Ouran High School Host Club

Speaking of schools I'd like to attend, next up is Haruhi Fujioka from Ouran High School Host Club. The heroine of this anime has to join the student's Host Club at the Ouran High School in order to repay for a valuable vase she broke by accident.
I'm sure that a lot of you out there fantasize about being the center of a Reverse Harem anime. For me, this was definitely the case while watching Ouran High School Host Club. The guys of this constellation are interesting characters and great friends. Unlike some other anime, none of the boys are threatening or dangerous. Their feelings for Haruhi are pure and sincere and every girl can dream to find guys like that.
---
3. Tsukushi Makino from Hana Yori Dango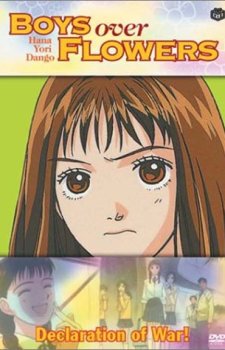 Next up is an anime that might be too old for some of you, but is one of the classics of Shoujo anime. The story of Tsukushi Makino is most likely better known through the various adaptations into Asian drama series. Coming from a poor family, Tsukushi is glad to be accepted into Eitoku Academy, a school usually reserved for the rich and famous. Her life would be simple if it weren't for the Flower Four (or F4 for short), a group of boys that run the school.
As accepted from a Shoujo and romance anime, feelings start developing between the guys and Tsukushi. Suddenly she's pushed into the world of the rich and famous. Being able to choose between two equally rich yet sincere men is something that I'd be ready to experience any day.
---
2. Nanami Momozono from Kamisama Hajimemashita

Nanami finds herself at a low point of her life: Her father runs away from his gambling debts and she is left behind without a family or house to return to. Rescue comes in the form of Mikage who offers her to live at his home. Little does she know that his home is in fact the local shrine and that she just agreed to be its next residing god.
Not only does Nanami have good-looking Tomoe by her side, but she also gets turned into a goddess. What I think is truly admirable is the fact that this doesn't grant Nanami any superpowers. Instead, she manages to resolve issues with her own strength and tackles one problem after the other with her cheerful attitude.
---
1. Misaki Ayuzawa from Kaichou wa Maid-sama

Misaki Ayuzawa is one of the first girls being admitted into Seika High, a former all-boys school. In order to survive in this environment, she had to create the appearance of a tough and boy-hating student. But she has a well-kept secret: In her free time she works at a Maid Café and thus has to serve mostly male customers in a Maid costume.
Explaining why most of us would want to be Misaki for one day is easy: Takumi Usui.
Those shiny eyes, his smile, his honesty - who wouldn't want to be next to him even if it was only for a day. Even though Misaki is able to fight for herself she still has someone like Usui to look out for her. Besides, Misaki's life never gets boring and at least I wouldn't mind getting into troubles with Usui by my side.
---
I am sure that there are many other characters out there that make us feel envious of their lives. This is a personal list of the characters that we personally wouldn't mind switching places with for a day.
Who did you always want to be? Share your thoughts in the comment section below!
---