También puedes leer este artículo en:Español
Shoujo anime tend to aim for a target audience of younger women, often including romance as a large aspect of the show. However, shoujo can also combine with most every genre out there, including historical, comedy or action. Because of this wide reach, shoujo is a fairly popular genre, particularly among those who enjoy romance.
We've already taken a look at some of the best shoujo anime in our previous article, but as new shows release each season, there are other options we now have to consider! We also took a look back at some of the most popular shows that we might have passed over before. We tried to narrow it down to shows that really represent the shoujo genre well, even while they encompass a wide range of other genres and styles. As we go through our new list, we hope you will find some of your favorites, as well as get some suggestions for what you might want to watch next!
10. Watashi ga Motete Dousunda (Kiss Him, Not Me!)

Episodes: 12
Aired: October 2016 – December 2016
Watashi ga Motete Dousunda is about Kae Serinuma, a high school student and secret fujoshi. She spends her days fervently shipping two of her classmates, Yuusuke Igarashi and Nozomu Nanashima – until her dreams are ruined when the boys of her class become attracted to her instead! As the boys continue to fawn over her, how will Serinuma deal with the attention when all she wants is for them to be with each other?
This show is a lighthearted reverse harem, providing its audience with plenty of laughs and entertainment. However, if you're looking for an anime with real character growth and story development, Watashi ga Motete Dousunda might not do it for you, as the characters don't grow very much. It does have a kind of humorous look at the BL genre that can be quite refreshing and it has plenty of silly moments. The very premise of the show is something unique to itself, combining two genres that don't normally go together. Even while it may be more simplistic than some anime, Watashi ga Motete Dousunda is an enjoyable watch!
---
9. Hal

Episodes: 1
Aired: June 2013
When her boyfriend Hal dies in a plane incident, Kurumi grieves alone in her house. Her grandfather brings in a robot named Q01 to help, taking on the appearance of Kurumi's Hal. Though Kurumi initially rejects this new version of "Hal," his continued appearance in her life begins to cause her to slowly open up. A tale of the relationship between android and human, Hal is a beautifully emotional story about what it really means to be human.
Plenty of tales exist about the notion of androids and emotion, but this anime is one of the most poignant explorations of the idea. The emotion in Hal is real in many ways, from the grief and depression of Kurumi to the budding emotions of the android. The movie does a great job of dealing with these difficult emotions, where many shows might shy away from them. We get to know each character closely throughout the course of the movie, allowing us to feel even more connected to their fates. All of these drawn-out moments and emotions seem realistic, even in the short course of the film. With gorgeous art and a thoughtful story, Hal deserves a place on our list!
---
8. Banana Fish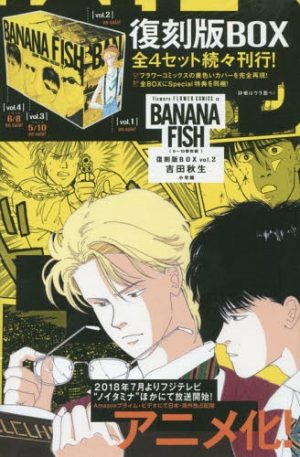 Episodes: 10+
Aired: July 2018 – currently airing
Though Ash Lynx is an attractive young man, he is also a cold-blooded killer, brought up as the adopted heir of "Papa" Dino Golzine while being used by him. Ash has reached an age where he no longer wants any part of the world he was raised in, rebelling against his guardian. When the innocent Eiji Okumura meets Ash, both of their worlds are about to change. And not just because of their meeting, as Papa discovers the truth behind why Ash's brother went mad in Vietnam…
Banana Fish is an anime that shows a lot of promise, as both main characters balance each other well. The story also embraces this idea, balancing fast-paced action with the interesting plot points. We can only hope that the anime will continue to get better as it airs this season!
---
7. Akatsuki no Yona (Yona of the Dawn)

Episodes: 24
Aired: October 2014 – March 2015
Princess Yona's life is thrown into turmoil when her cousin Su-won betrays their family and the king is murdered, leaving Yona to flee with her bodyguard Son Hak. Yona discovers that the kingdom of Kouka is not the peaceful place she thought it was, full of poverty, struggle, and corrupt leadership. As the princess learns of these harsh realities, she must stay on the run from the kingdom's new forces while reaching for a better life for her country.
A coming-of-age tale, Akatsuki no Yona is a serious story of a princess learning the realities of the common people. The soundtrack alone is inspiring and, combined with the animation style and plot, it makes for a great overall anime. Yona is betrayed by someone she trusted, forced to go on the run as the kingdom is broken and remade into something different. The journey she takes is something that stays with you long after the anime is over. It does follow a few common shoujo tropes, but Akatsuki no Yona is well worth the watch regardless!
---
6. Fruits Basket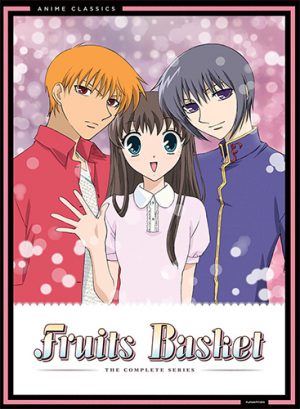 Episodes: 26
Aired: July 2001 – December 2001
When Tooru Honda moves in with her grandfather after her mother's death, she doesn't stay long, resorting to living in a tent in the woods so as not to be a burden to anyone else. But when Tooru's tent is buried in a landslide, classmate Yuki Souma and his cousin Shigure Souma happen to pass by, offering Tooru a place to stay at their home. Tooru's stay at the Souma house uncovers their cursed secret – the members of the family turn into an animal of the zodiac when hugged by someone of the opposite gender!
The way that Tooru and the other characters grow throughout the course of Fruits Basket is what sets this show apart from other shoujo. It may seem like a regular reverse harem show, but the execution of this classic anime is what makes it worth your while. Full of entertaining characters, Fruits Basket is a great example of what shoujo anime can be at its best!
---
5. Kamisama Hajimemashita (Kamisama Kiss)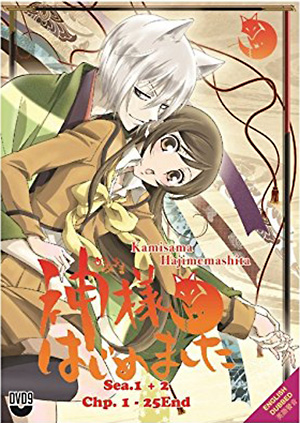 Episodes: 13
Aired: October 2012 – December 2012
Nanami Momozono loses everything when her father's debt renders them homeless, but her kindness in helping a man on the street causes the man to offer his home to her! This seems like a blessing, but Nanami discovers that the man's home was actually a dilapidated shrine and, when she tries to leave, she is stopped by two shrine spirits and a fox familiar. Nanami realizes that the land god of the shrine was Mikage, the man she helped, and the group discovers Mikage must have sent Nanami there as his replacement. The fox familiar Tomoe leaves immediately, refusing to serve a human. Nanami struggles to fulfill her new duties at the shrine in order to avoid being homeless, but she must team up with the unwilling Tomoe if she hopes to make her way through this unexpected new world.
Nanami's adventures in her new role at the shrine are enjoyable and lighthearted, full of interesting supernatural elements. It is a heartwarming tale of finding a home in unexpected places.
---
4. Natsume Yuujinchou (Natsume's Book of Friends)

Episodes: 13
Aired: July 2008 – September 2008
As an unusual teenage boy, Takashi Natsume's secret is that he has always been chased by youkai. His grandmother left him her Yuujinchou, or "Book of Friends," a book that contains the list of spirits she brought under her control. Natsume now has control of them as well, which is why the spirits flock to him, seeking their freedom – and Natsume aims to give it to them, if he can.
Natsume Yuujinchou is a uniquely beautiful slice-of-life anime. The relationship between youkai and humans is often surrounded by conflict, but this show displays that there can also be friendship and loyalty between the supernatural and natural races. The amount of emotion packed into the anime is astounding. Though it is episodic in nature, Natsume Yuujinchou manages to create a space for itself, one that audiences will remember. And with such a beautiful animation style to lend to its story, it's easy to see why it is so memorable!
---
3. Cardcaptor Sakura

Episodes: 70
Aired: April 1998 – March 2000
Sakura Kinomoto is an average fourth grader –until she discovers a book filled with magical cards which fly off the page as she opens it! A small beast named Keroberos appears before Sakura and tells her that she has released the Clow Cards into the world, with the potential to cause a great amount of chaos. Keroberos pushes Sakura into becoming the "Cardcaptor," a magical girl that will set out to reclaim the Clow Cards and put them back in the magical book they were once sealed in.
This show is cute and entertaining, though it does have some deeper meaning behind it as well. Cardcaptor Sakura is an anime that was not afraid to change the tropes and standards for the genre in favor of a better story, and that made it into a classic. One of the best magical girl anime out there, Cardcaptor Sakura deserves its place on our list for its influence on the shoujo genre as a whole!
---
2. Kujira no Kora wa Sajou ni Utau (Children of the Whales)

Episodes: 12
Aired: October 2017 – December 2017
Chakuro is a resident of the traveling Mud Whale, an island in the midst of endless sand, with "Marked" inhabitants who will perish early at the cost of their special gifts. After six months of nothing, Chakuro and his friends are allowed to go with the scouting group to an approaching island –and what they discover there will change their world forever…
A relatively new anime, Kujira no Kora wa Sajou ni Utau is set in an interesting utopian world. With both a beautiful animation style and amazing soundtrack, this anime brings in plenty to wow its audience! The emotion behind the story is brilliant, though it is not for everyone, particularly if you are not interested in the utopian world setting. This shoujo anime adventure is definitely worth a watch if you haven't tried it yet.
---
1. Ouran Koukou Host Club (Ouran High School Host Club)

Episodes: 26
Aired: April 2006 – September 2006
The events in Ouran Koukou Host Club are set in motion when Haruhi Fujioka stumbles upon the unusual members of the Host Club, and breaks an expensive vase while trying to escape, causing her to be indebted to the club. Full of the eccentric shenanigans that only the Host Club could pull off, this is a heartwarming tale about love and choosing your own fate.
Ouran Koukou Host Club is a fun and hilarious anime, one that definitely deserves its spot at the top of our list! The way that each of the characters grows over the course of the show is realistic, and makes us grow to love each one of them in return. Though the show is episodic, each moment builds up to bring it to an enjoyable ending for Haruhi and her friends (but we still wish for that second season)! Ouran Koukou Host Club is a classic for a reason, with plenty of depth and meaning along with tons of laughs.
---
Final Thoughts
Shoujo anime may be directed at a specific audience, but they cover so many other genres as well! From the more recent to the classic shows, these anime embrace character growth and plot development in a way that make us feel like a part of their worlds. Whether centered on romance or adventure, we love the emotions behind each of these anime, and we hope you do too!
Did you see your favorite shoujo anime on our updated list? Have any more suggestions you would like to share? We would love to hear your thoughts in the comments section below!
---
---
Shoujo anime is so full of life, cute romances, and lots of drama, but have you ever stopped to think about which shoujo anime were the best? Well, we here at Honey's Anime have and we are doing it once again! Today, we present to you an updated list of shoujo anime that just get us feeling all giddy inside. Which shoujo anime are the best? Which really seem to stand above the rest? Well, read on to find out! For those of you who want to see the old list, it can be seen at the bottom!
10. Bokura ga Ita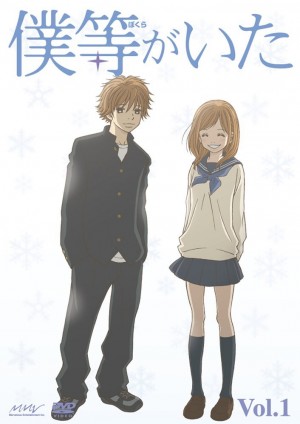 Episodes: 26
Aired: July 2006 - December 2006
Takahashi Nanami is starting off at a new school and trying hard at making friends. At this school, Yano Motoharu is the most popular boy in school. Nanami is not even aware of Motoharu until one day when she calls the name of her friend incorrectly thanks to information Motoharu passed to her intentionally. After this, Nanami declares her anger for Motoharu when in fact, it is the start of a love story?
Ah, Bokura ga Ita is a shoujo anime that, for many who have seen it, needs no words. Bokura ga Ita shows the complexities of the human psyche and how it interacts in every relationship regardless of its romantic nature. Nanami and Motoharu have a fragile relationship that has viewers on edge, gripping on for dear life to see what will exactly happen. Love is complex in nature and Bokura ga Ita does not hold back.
---
9. Ore Monogatari!! (My Love Story!!)

Episodes: 24
Aired: April 2015 - September 2015
Gouda Takeo is not exactly popular with the ladies thanks to his bulky physique and gorilla-like appearance, but his heart is pure. Takeo has not given up on the idea of love even though every girl he likes is turned off by his appearance and more interested in his best friend and bishounen, Sunakawa Makoto. One day, Takeo falls for an adorable girl, Yamato Rinko, whom he saves from a pervert on the train. Believing Rinko to be interested in Makoto like the other women in his life, Takeo makes it his mission to help match Makoto and Rinko together.
Ore Monogatari!! is a recent shoujo anime with a great blend of romance and comedy, but mainly comedy. While many may be entranced by the older Kaichou wa Maid-sama, Ore Monogatari!! is an anime that plays with many shoujo tropes with some very unorthodox shoujo characters! There's a lot of humor, insecurity, and non-standard shoujo scenes that make Ore Monogatari!! a great shoujo anime to watch.
---
8. Ao Haru Ride (Blue Spring Ride)

Episodes: 12
Aired: July 2014 - September 2014
In middle school, Yoshioka Futaba was once the envy of all girls for her beauty and the object of male affection, but none of that mattered because Futaba only had eyes for Tanaka Kou. However, their friendship ended thanks to a misunderstanding and Kou's disappearance. As a high school student, Futaba has gained attention for her messy appearance and boyish personality. Her life and plans take a turn when the boy who once meant so much reappears bearing the name of Mabuchi Kou. Only, his name is not the only thing to have changed since middle school.
Ao Haru Ride takes a rather cliche shoujo plot and weaves into the story many complexities and twists that make the plot enjoyable for even the more discerning tastes. However, what makes Ao Haru Ride truly stand out are the diverse characters that help to make the anime as intricate as it is. As a school life drama and shoujo romance, there is a lot going on beneath the surface that only watching can help reveal.
---
7. Orange

Episodes: 13
Aired: July 2016 - Ongoing
Takamiya Naho is surprised one day when she receives a letter from her future self. The letter details everything that occurs on that day. Future Naho declares that she has a lot of regrets and wants to correct all of her mistakes, especially when it comes to the new student Kakeru. She reveals to the present day Naho that Kakeru is no longer alive in the future and she wants to do everything in her power to save him.
As one of the most anticipated drama/shoujo series of the summer 2016 anime season, Orange has not disappointed! It is a great blend of drama, intrigue, and school life that really captures viewers. What do you do when your personal insecurities and fears get in the way of your desire to change and save a life? There's a lot of inner turmoil that many viewers can truly relate to, but what do you have to do when you want to change something? Well, watch to see how Naho does it! But, do you think you can keep from crying?
---
6. Hana Yori Dango (Boys Over Flowers)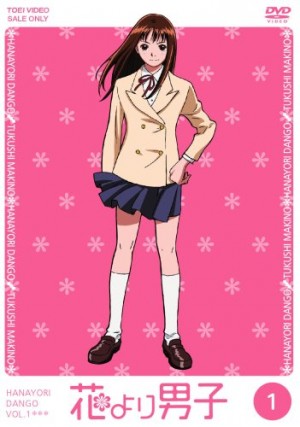 Episodes: 51
Aired: September 1996 - August 1997
Tsukushi Makino is just trying to power through the rest of her high school life. Unfortunately, she decides to stand up against the Flower Four, also known as the F4, the four boys with the boy's wealth and power at school. The boys declare war on her. Not one to tolerate bullying, Makino is ready to fight, but maybe the boys aren't all bad.
Hana Yori Dango was based on the best-selling shoujo manga of all time. It follows a story rife with complex human emotion, insecurity, and real drama, all of which that has made it such a commercial success that it has spawned several drama adaptations across Asia. The anime itself does a great job following the same course of events in the manga following the course of Makino's life as she struggles with her emotions and situation. This is a shoujo love story that won't soon be forgotten.
---
5. Akatsuki no Yona (Yona of the Dawn)

Episodes: 24
Aired: October 2014 - March 2015
Yona is a spoiled princess who knows nothing outside her palace walls in the Kingdom of Kouka. Yona's only concern is marrying her cousin and the love of her life, Su-won. However, one day, Su-won betrays the kingdom and the king is killed in cold blood forcing Yona to flee for her life with her bodyguard and childhood friend, Son Hak. Yona soon learns that maybe life in Kouka is not as peaceful and glorious as she once believed. Now, she will gather the four dragons to help her reclaim her kingdom and help the people of Kouka.
Akatsuki no Yona is one of the most exciting shoujo anime in the recent years that has a great amount of adventure, comedy, and heart-wrenching romance. As a reverse harem, there is plenty to imagine, but each character's relationship is so much deeper than any reverse harem will ever have. Yona's connection with her friends and the four dragons has many intricacies that only make the plot to the anime so much deeper. Let's not forget the unrest that is churning within the lands of Kouka.
---
4. Fushigi Yuugi (Mysterious Play)

Episodes: 52
Aired: April 1995 - March 1996
Yuuki Miaka and Hongo Yui have their lives changed when they visit the National Library and are sucked into the world inside a strange book called "The Universe of the Four Gods." Miaka turns out to be the priestess of Suzaku who must seek out the celestial warriors to summon Suzaku and bring peace to a kingdom rife with turmoil. However, Yui becomes the priestess of Seiryuu for the enemy nation. Yui is determined to prevent Miaka from winning, but what will become of their friendship?
Fushigi Yuugi is one reverse harem shoujo anime that won't soon be forgotten. With its cast of rather complicated characters, heartbreaking romances, and troubling friendships, Fushigi Yuugi is an anime that won't soon bore you. At every turn, there is something new that really wrenches you back into the story. Combined with its fair share of action and adventure, this is a shoujo anime that truly belongs on our list.
---
3. Kodomo no Omocha (Kodocha)

Episodes: 102
Aired: April 1996 - March 1998
Kurata Sana is in the sixth grade, but she lives her life in chaos at school because the boys rule the class and create disorder. While the rest of Sana's life is blissful with her successful mother, her "pimp" Rei, and her popular TV show Kodomo no Omocha, Sana is not content to let Hayama Akito rule the class. Sana decides she's going to attack back to regain her peaceful school life, but maybe it isn't that simple.
If you haven't heard of Kodocha, then you are truly missing out. Kodocha may seem like an anime for children but with its complicated plot devices and deep character backgrounds, there is no doubt that this anime is meant for all ages. At first, Kodocha catches you with its fair amount of comedy, but as the story delves deeper, you will be caught off guard by how intricate each character is and what makes them tick. The characters may be just children, but they learn quite quickly that there is no room for being naive in this world.
---
2. Nana

Episodes: 47
Aired: April 2006 - March 2007
Komatsu Nana falls in love easily and is constantly being left behind my a number of boyfriends who cannot stand her clingy and bothersome nature. Still, that doesn't stop Nana from embarking on a journey to Tokyo to be with her boyfriend Endo Shouji, who seems different than the rest. Osaki Nana is starting a journey to Tokyo to pursue a singing career as a punk rock vocalist. Both Nanas happen to board the same train and sit together, setting off a chain of events which will result in a closer friendship than they had ever dreamt.
Nana is a shoujo anime that catches many viewers off guard with the presence of drugs, sex, and complex relationships. The characters all have their own inner turmoil that drives a great amount of the plot, especially when it comes to both Nanas. Nana is an anime that seems to take every shoujo cliche and destroy it, disillusioning many shoujo fans who are used to cliche romance and happy endings. Then there is the friendship between both Nanas that shows just how fragile friendships and one's mental wellbeing can be. Nana is an anime that shows that life can get real.
---
1. Bishoujo Senshi Sailor Moon

Episodes: 46
Aired: March 1992 - February 1993
Tsukino Usagi is weak and a crybaby. She is constantly being berated for her bad test scores and clumsy nature. Usagi seems to be no one significant until one day, she stumbles across a cat named Luna who can talk. Luna bestows upon Usagi the power to become Sailor Moon, a moon warrior who has the power to fight against the forces of darkness and save the world!
If you haven't heard of Sailor Moon, you must be living under a rock because people from all over the world know of the moon warrior that is Sailor Moon. Sailor Moon presents viewers with a character who otherwise has no redeeming qualities, as we can sometimes relate to, and shows that she has the power to change the world. Using the power of friendship, love, and compassion, Usagi works hard to fight off the darkness that lies in many of our hearts.
Let's not forget that Bishoujo Senshi Sailor Moon is rife with many social issues that some countries are just too sensitive to address in a time when everything was a social faux pas. Bishoujo Senshi Sailor Moon is a shoujo anime that is meant to make a statement about society, no matter what country you are in, and give viewers the confidence to make a difference. Is there any wonder why this anime has such a cult following?
---
Final Thoughts
Man, is there nothing better than a good shoujo anime? They are filled with such complexities that you can't help but love them! Now, for readers out there, what do you think about our list? Are there any that you think should have been mentioned? What is your favorite shoujo anime? Let us know!
---
---
Shoujo is a type of anime that has been around for a very long time, longer than many younger fans who grew up watching it might realize. It has quite a rich history and it's roots go back as far as the late 1970's, arguably earlier. Not only has this genre been around for quite some time, but it comes in a variety of flavors, spanning sub-genres including high school drama, romantic comedy, magical girl, and fantasy.
The history and variation in this category of anime makes distilling the genre down to a top ten a challenge. This required a great deal of research and effort to make sure only the highest quality shoujo anime made the list, while at the same time making sure to represent different sub-genres equally. This meant that there were a lot of wonderful series that didn't quite make the cut. What remains is a comprehensive list of what I believe to be the top shoujo anime to be released.
10. Itazura na Kiss

Episodes: 25
Aired: April 2008 - September 2008
Kotoko has had a crush on Irie since she met him her freshman year. However, her dreams of romance don't look to have a very good chance of becoming reality. Irie is the smartest student in her class, while Kotoko is well known for being… well, not all too bright. When her luck takes a turn for the worst and she finds herself homeless and forced to move in with Irie, will being close to him also bring her closer to her dreams, or push her even further away?
This series possess a lot of traits that are characteristic of shoujo anime. There's the ditzy but well-meaning heroine, her uninterested crush who's totally out of her league, a never-ending supply of drama and misunderstandings. What is notable about this series is that it integrates these characteristics from general shoujo anime, and does this exceptionally well. If you're a fan of shoujo, this series evokes a feeling of enjoyable nostalgia, which is what put this series on this list for, at number 10.
---
9. Kimi ni Todoke

Episodes: 25
Aired: October 2009 - March 2010
Kind-hearted Sawako has a hard time making friends in class. Maybe it's because she's a bit socially awkward, or maybe it's her her haircut's unfortunate similarity to that of a certain well-dwelling ghost from a popular horror movie. At any rate, no one seems to notice how nice she really is. Nobody, but her classmate Kazehaya, one of the most popular boys in her school.
A main purpose of shoujo anime is to evoke feelings in the viewer. For this reason, captivating characters and their development and emotional depth are one of the most important components of this genre, and this series certainly achieves that. This series is a positive portrayal of romance, but goes far beyond being just a love story and falling flat as some other series do. It is for that reason that Kimi ni Todoke makes this list, at number 9.
---
8. Lovely★Complex (Lovely Complex)

Episodes: 24
Aired: April 2007 - September 2007
Risa and Otani have everything in common, but can't seem to agree on anything. Their comedic rivalry is practically famous in their high school. Their friends speculate that they would make a good couple, despite the fact that the majority of their interactions involve teasing each other. Their fierce competition escalates into a contest - who can get a date first? As their friendship grows and develops beyond a comedy duo, Risa also begins to develop feelings for Otani.
This is another series with interesting characters that develop over the series. However, it is a notable show because the main characters are refreshingly different, and fall outside of the typical parameters of a shoujo heroine and her love interest. While offering an engaging plot that will keep you guessing at every turn, another feature of many successful shoujo series, Lovely Complex offers a healthy dose of comedy to boot. These qualities brings it up to number 8 on this list.
---
7. Sukitte Ii na yo. (Say "I Love You")

Episodes: 13
Aired: October 2012 - December 2012
Mei was hurt so badly by someone she trusted that she made a promise to herself not to ever trust anyone again. Part of this decision means that Mei deliberately doesn't have any friends.. It's how she protects herself, and she assures herself she is perfectly content living this way. That is, until she meets a boy named Yamato, who threatens her precious solitude. He's popular, handsome, charming, and for some reason... won't leave her alone.
The slow but detailed progression of Mei and Yamato's relationship allows for strong character development, and keeps the viewer very emotionally involved. The plot itself isn't extremely dramatic or complicated compared to other shows on this list, but if anything that adds to the series. The viewer is left to focus on the characters and their blossoming relationship with no distraction. It is this beautiful captivating simplicity coupled with emotional intensity that puts this series at number 7 on this list.
---
6. Peach Girl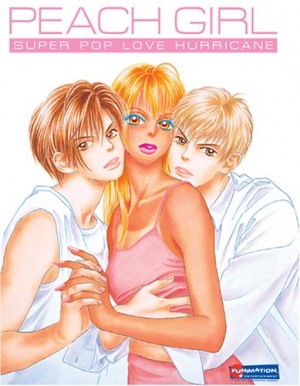 Episodes: 25
Aired: Jan 2005 - Jun 2005
Momo is on the swim team and that causes her a lot of trouble. It's not Momo's fault that she tans easily by the pool or that it's chlorine bleaches her hair. Her appearance has earned her an undeserved scandalous reputation among her classmates, who tease her mercilessly. To make matters worse, she has a crush on a boy who's rumored to only like pale girls, a scheming best friend who really isn't a friend at all, and another boy who wants her for himself. Sabatoge, mayhem, and love triangles ensue.
The plot of this series is intelligently written. The writers weave a tapestry of events where as soon as a loose end is tied, another part begins to unravel. It's fast paced, and engaging, and a personal favorite. The characters are all extremely well developed and charismatic. Perhaps the most striking isn't the heroine, it's her rival. I would be hard pressed to say I've come across a villain more cunning and diabolical in any anime series I've watched, and that's not an exaggeration. While you'll love to hate her, she's crucial to driving the plot of this series. Blink, and you'll miss something in Peach Girl, number 6 on this list.
---
5. Kaichou wa Maid-sama!

Episodes: 26
Aired: April 2010 - September 2010
Everyone keeps secrets… Misaki's secret is so dark it has the potentially to destroy her entire reputation. She works at a maid cafe, and as the student council president, this is a secret she guards fiercely. One day her classmate, and a well-known playboy, Takumi happens to find out about her second life but is willing to keep her secret at a price. If she hangs out with him, he won't tell anyone. Does Misaki really have a choice?
The premise of a shoujo herione being blackmailed by a handsome is not a new innovation to the genre. However, this series is widely regarding as one of the better shoujo anime that have come out in recent years for it's strong story, art and popularity as a romantic comedy. In addition to providing lots of laughs, there is definitely believable chemistry between the two main characters, which adds to the watch-ability of this series, and these factors bring it up to number 5 on this list.
---
4. Full Moon wo Sagashite

Episodes: 52
Aired: April 2002 - March 2003
All twelve year-old Mitsuki wants to do is be a famous singer. She promised her first love that she would reach this dream, but now that seems impossible. In the cruelest twist of fate imaginable she is diagnosed with terminal throat cancer. What's more, she finds out that she only has a year left to live, and the stakes are raised even igher. With the clock ticking, a desperate Mitsuki finds herself making a deal with a shinigami who promises to help her do the impossible.
This series has an art style that is particularly reminiscent of 90's shoujo manga. Because of this, it's very aesthetically enjoyable for fans of classic shoujo in general. Many shoujo anime about music boast an OST, but the songs in Full Moon provoke exceptionally powerful emotional impact, adding another level of atmosphere to the series. Most notably, the song "Eternal Snow" is one of the most evocative songs in a shoujo score. This series tells a very sad story that is also quite beautiful which puts it at number 4 on this list.
---
3. Hana Yori Dango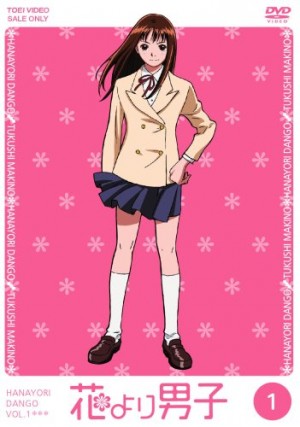 Episodes: 51
Aired: September 1996 - August 1997
Tsukushi's name literally means "weed". At the prestigious Eitoku Academy where her class, she is certainly made to feel like a dandelion amongst orchids. The truth is, she can't stand her spoiled, vapid classmates. But her family is so proud of her that she swears she'll just keep her head down long enough to graduate. That is, until she finds herself accidentally waging an all out war with the F4, the most popular and influential boys in school.
This series has one of the most complex and intricate plot of any shoujo anime. All of the characters are interesting, and each one undergoes significant changes as the plot progresses. This series has an extremely complex and fast paced plot, which makes it nearly impossible to stop watching. Even though the plot is dramatic, the circumstances and characters remain not only believable, but relatable.
It is an older series, so the art might turn some people off, but you'd be hard pressed to find a better executed high-school drama than Hana Yori Dango, putting it at number 3 on this list.
---
2. Fushigi Yuugi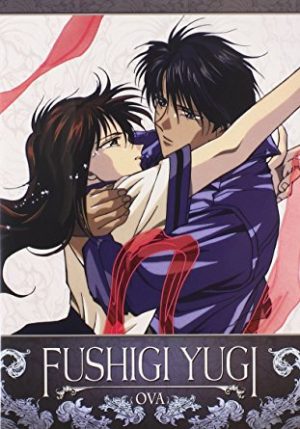 Episodes: 52
Aired: April 1995 - March 2006
Miaka and Yui are both average high-school students, until they open an enchanted book and find themselves magically whisked away to an alternate fantasy universe similar to ancient China. In this world, Miaka and Yui are tasked with the responsibility of being priestesses working for opposing forces, and the best friends become rivals engaged in competition to fulfill their destinies and have their wishes granted.
The race is on for the two to summon their assigned celestial warriors, but in the this strange world of fantasy, this is no easy task.
Fushigi Yuugi is notable for being an early shoujo series that successfully integrates elements of fantasy with romance, something that has become a common combination. This series also features an engaging cast of characters, which are sure to hold the viewers attention if the plot alone doesn't do the trick. Fans of shoujo that watch this show for the first time will quickly recognize elements inspired by this series in many more recent works.
As a pioneering, highly enjoyable shoujo anime that has served as inspiration for so many other series, Fushigi Yuugi comes in at number 2 on this list.
---
1. Bishoujo Senshi Sailor Moon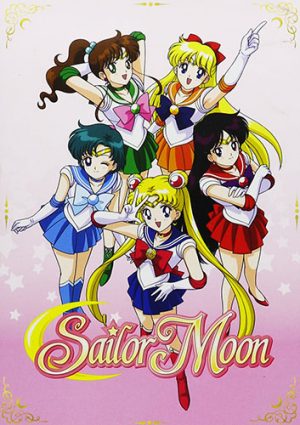 Episodes: 46
Aired: March 1992 - February 1993
Usagi is a crybaby, does poorly in school, is boy crazy, and is a superhero responsible for saving of humanity. Or at least, that's what she hears from a talking cat. Luckily, she's not alone and is soon joined by a group of other girls who are students by day, and super heroes by night to aid her in her fight. And she'll need the help. The forces of the Negaverse prove to be more than one girl can handle, and the battle's only just begun.
Sailor Moon is arguably the best known magical girl anime to ever have been produced. And for good reason - the characters are as colorful and charismatic as the villains are cunning. The development of Usagi and her friends from average students to full blown heroes is rewarding to watch. There is an emphasis on the importance of friendship, love, and girl power, and many other magical girl shows that followed borrowed from this ethos.
As a shoujo fan, if you haven't seen Sailor Moon yet, it's practically required viewing, putting this series at number 1 on this list.
---
As a well-established genre, shoujo anime has a lot of variety. Maybe you came across it by watching Sailor Moon as a child before you even knew what anime was, or perhaps this list is your first introduction to shoujo. If so, these series are an excellent place to start.
There are many classics to appreciate as a new fan, not limited to the ones on this list. It has only grown in popularity with new shows coming out every year to look forward to. Here's to the past, and future of shoujo anime!
---