What makes the shoujo genre so ubiquitous is that it reaches out to both genders, and doesn't segregate anyone. In the early 1900's when shoujo had just began in its infancy stage, many of the artists were generally male but recently much of that image has shifted and more female artists emerged to really take over the category. Shoujo doesn't always focus on the romantic aspects, although they do illustrate it frequently, but it also looks at various issues pertaining to female empowerment, overcoming daily struggles, while also trying disassociate the girly image to attract more male readership. While the stories may feel somewhat bland at times, these top 10 shoujo mangaka make sure to not only impress you with wonderful illustrations, but captivate you with powerful storytelling.
10. Chiho Saito

Genre: Shoujo
Date of Birth: June 29, 1967
Chiho Saito is one of Japan's premier shoujo mangaka who made her debut in the early 80's with her manga titled "Ken to Madomoaseru" or The Sword and the Mademoiselle. Not much really took off around that time and so Chiho dedicated most of her time to creating more content for her fans. It wasn't until around 1996 when her manga Revolutionary Girl Utena released that really started to generate more attention around her name, and then the release of Kanon a year before which eventually went on to win the Shogakukan Manga award in the shoujo category in 1997.
Her catalog of manga is quite extensive with about 30 to her name, but her most notable works include Waltz in a White Dress, Kanon, Revolutionary Girl Utena, and First Girl. What makes Chiho's work so entertaining is that she doesn't try to sugar coat or embellish her story, but instead maintains a soft and free flowing approach that makes everything feel natural. The romance isn't contrived and isn't shoved down your throat to the point of wanting to throw the book in a corner, but it's gentle and earnest that even a young boy could pick it up and not feel too turned off by its appeal.
---
9. Koge Donbo

Genre: Shoujo
Date of Birth: February 27, 1976
Koge Donbo originally started her career off as a doujinshi artist shortly after graduating from college. Koge Donbo isn't her real name but in fact a pen name that she came up with being inspired by Akira Toriyama's cat. She's made a conscious effort to travel across the globe to make a name for herself dating back to 2004 when she made her first US appearance at Otakon. Since then she's made numerous appearances at other events in hopes to promote her work and lifestyle. Koge Donbo admits that she's quite shy and you can see that in her illustrations which depict her female protagonists as very cutesy. She's also a fan of Harry Potter and often draws fan art on her fan site.
Koge Donbo is most noted for her work Kamichama Karin, which is a story about a young girl named Karin who discovers that she can turn into a goddess. The series was very successful which led Koge to work on a sequel named Kamichama Karin Chu, which continues from where the previous story left off. Her other notable works that we recommend you check out are Pita-Ten, Naki Shoujo no Tame no Pavane which is still ongoing, along with DokiDoki! Tama-tan and Di Gi Charat are even still being published.
---
8. Kawahara Kazune

Genre: Shoujo, Comedy, Drama, Romance, Slice of Life
Date of Birth: March 11, 1972
Kawahara Kazune started her career at the very ripe age of 18, and made her debut with her manga titled "Kare no Ichiban Sukina Hito." Since then she's gone on to create 21 manga, all of which have garnered her lots of attention. She grew in popularity with her comedy shoujo manga High School Debut, which is a romantic comedy that stars both Haruna Nagashima and Yoh Komiyama, as the two develop a strong bond while overcoming their own insecurities along the way. Many have praised the series for having a strong romantic lead character, and for being highly entertaining. Notably, what makes Kawahara's work stand out is in her unique art style which is vibrant and attractive, emphasizing certain parts of the body to draw out the cuteness.
Other notable manga to look out for in her collection are Ai no Tame and Aozora Yell, both of which are extremely popular and focus a lot on romantic endeavors. We also can't forget another fan favorite which is Ore Monogatari!! which was published for four years and recently just wrapped up around mid last year. Kawahara Kazune's portfolio is full of powerful tales of romantic struggles, dealing with daily struggles, but wraps them all up together in a neat package that truly warms your heart.
---
7. Motomi Kyousuke

Genre: Shoujo
Date of Birth: August 1
Motomi Kyousuke has been active in the manga scene for about 15 years, and doesn't have plans to stop creating content any time soon. In spite of her male pseudonym and avatar that also resembles that of an old tired man, she's indeed female. Her purpose isn't to wow you with overly detailed illustrations or explosive narratives, but to make you laugh and forget about the things which bring you down. For her that's what truly gives her the strength to continue making content for everyone. That's very endearing to hear especially since so many artists these days simply just throw a pencil to paper just for more money and ego boasting. Much of her down to earth attitude can be seen in a lot of her works such as the popular Dengeki Daisy, which looks at a young woman who most cope with the passing of her older brother and look to DAISY for strength. She goes through a lot of ordeals such as bullying, but eventually falls for a young man who has a dark secret of his own.
We should note that one of Motomi's manga is still ongoing, which is Queen's Quality and we recommend giving that a read when you find the time. In total, Motomi's catalog is roughly 11 but that shouldn't deter you from really diving into her stories because they truly do illustrate some powerful messages pertaining to overcoming heartbreak, finding happiness in the smallest things, and most importantly coming to understand yourself through trial and error.
---
6. Natsuki Takaya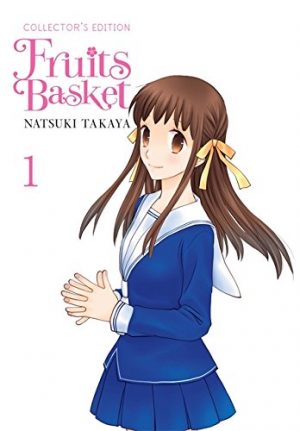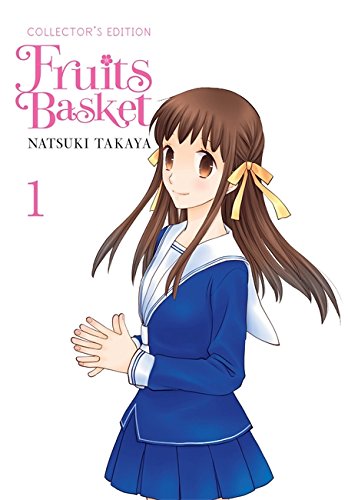 Genre: Shoujo
Date of Birth: July 7, 1973
If there's any shoujo mangaka that everyone should recognize it most certainly has to be Natsuki Takaya. Natsuki Takaya is best known for her award winning series Fruits Basket, and has gone on to make other popular manga. Natsuki revealed to the world that she's left handed (hooray for us lefties!) and found a passion for drawing during first grade, finding inspiration from her older sister. Despite making manga for a living she's actually an avid gamer and enjoys popular titles such as Final Fantasy and Sakura Wars. Natsuki's achievements haven't gone unnoticed as she won the Kodansha Manga Award for Fruits Basket back in 2001, and it became the top selling manga in North America.
While drawing boys comes with the trade, Natsuki states that she prefers to draw girls preferably the really girly type, and finds enjoyment in drawing young children as well. She also revealed in one of her earlier volumes that the reason for Fruit Basket's hiatus was due to breaking her drawing arm and had to undergo surgery. She further blames the surgery for having horrid handwriting, but we definitely don't see that in her work! Other notable titles that allowed Natsuki Takaya her raise to fame are Phantom Dream, Tsubasa: Those with Wings, Songs to Make You Smile, and Hoshi wa Utau.
---
5. Ai Yazawa

Genre: Dementia, Drama, Horror, Psychological, Supernatural
Date of Birth: March 7, 1967
Another prolific artist in the shoujo scene is none other than Ai Yazawa, who penned her name from famous Japanese singer Eikichi Yazawa and is a huge fan. Ai Yazawa perhaps started a lot earlier than some on our list, making her debut back in 1985. She initially wanted to pursue fashion but instead dropped out and focused more of her time on manga, but this influence can be seen in her work. Many of her works can still be seen in many magazines published by Shueisha, while her most famous works, Nana and Paradise Kiss, are published in other magazine outlets.
Yazawa's career is extensive and yet not much information is out there about her other than her many works, all of which are fantastic and you should read them when you get time. Another very famous manga from Ai Yazawa is Tenshi Nanka Ja Nai and Gokinjo Monogatari. Nana perhaps is the one series that stands out the most because not only did it win the Shogakukan Manga Award in 2003, but it released a very successful movie in Japan along with a popular anime. Nana is also known for being on hiatus for quite a long time due to an illness that Yazawa contracted, and no word has been made as to when the unforgettable story of two young woman in search for truth will continue.
---
4. Arina Tanemura

Genre: Shoujo
Date of Birth: March 12, 1978
Arina Tanemura is widely considered to be one of Japan's most decorated artists, as her work has gone on to sell numerous copies worldwide and still continues to inspire other young and upcoming mangaka to get into the scene. She made her debut with a one-shot titled "The Style of the Second Love" which was then reprinted later in her anthology collection. The title that really cemented her name in the industry was I.O.N. which was a high school drama with a strong romantic story and supernatural plot twists. She went on to create more fantastic manga such as Full Moon wo Sagashite, which in our opinion is perhaps her best piece, along with Kamikaze Kaitou Jeanne which tells the story of a young girl who relives the life of the iconic Joan of Arc.
Arina's manga tend to be short yet very intriguing, so it came as a surprise to many when she broke her tradition when she released The Gentlemen's Alliance Cross which had 11 volumes instead of the seven she's known for. One major selling point about Arina's work is that her level of artistry is incredible, and while many find her style to be difficult to transition into anime it maintains a very simplistic yet cute appeal that stand out.
---
3. Yuu Watase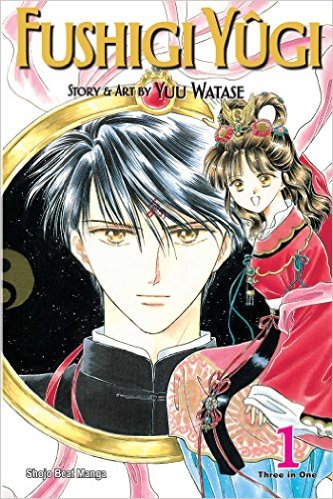 Genre: Shoujo, Fantasy, Romance
Date of Birth: March 5, 1970
If you haven't already noticed by now, a lot of the best shoujo mangaka are born in March. Perhaps it's a pisces thing who knows, but Yuu Watase deserves a lot of credit for her outstanding achievements in the manga community. Yuu Watase made her debut by writing a short story titled "Pajama de Ojama" and eventually went on to create more short stories after. However it wasn't until October of 2008 that Yuu Watase took things more seriously and released Arata: The Legend. Yuu made a collection of artbooks as well which may be hard to find, but if you manage to search hard enough you'll be in for a treat.
Yuu Watase didn't just focus on manga but also ventured into novels as well publishing 8, some of which eventually became hit manga and also live dramas. Some of her best works include Zettai Kareshi, which went on to become a very successful TV drama, Alice 19th, Ayashi no Ceres and the very popular Fushigi Yuugi series. Ayashi no Ceres was perhaps her most crowned achievement since it went on to win the Shogakukan Manga Award in 1997, which cemented her name in the history books as one of the most successful female mangaka in Japan.
---
2. Naoko Takeuchi

Genre: Dementia, Drama, Horror, Psychological, Supernatural
Date of Birth: March 15, 1967
This name should come as no surprise to anyone who follows the manga industry. Naoko Takeuchi is a household name for everyone around the world, and her work speaks not only to women but men as well. She's also the wife of famous mangaka Yoshihiro Togashi, the man behind Yu Yu Hakusho and Hunter x Hunter. Naoko Takeuchi has written a plethora of manga that spans more than 20 years, many of which had strong ties with Sailor Moon. That one manga alone is what drove Naoko to the top of the manga food chain, as Sailor Moon sold over 35 million copies worldwide, and made her a prized figure in the western world.
Naoko notes that many of the characters in the series are named after her family members, and growing up she used to love wearing sailor outfits and took part in manga clubs. All of these experiences throughout her youth are what inspired her to create the iconic series, which eventually ended up winning Kodansha Manga Award in 1993. In spite of Sailor Moon overshadowing many of her other classic works, we should note that some of these classics are worth reading such as Toki Meka!, which went on to become serialized and is actually the first series Naoko has completed since Sailor Moon.
---
1. CLAMP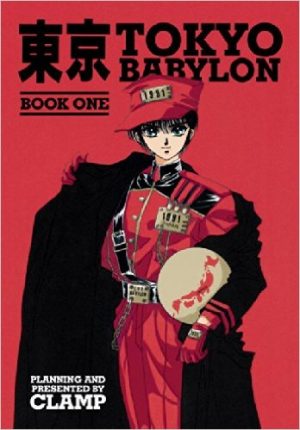 Genre: Shoujo
Date of Birth: 1987
Clamp is by far the most celebrated shoujo mangaka in the history of the genre, and it consists of not one but four artists all of which contribute to the overall success of the brand. The team consists of Nanase Ohkawa, Mokona, Tsubaki Nekoi, and Igarashi and they all made their manga debut with RG Veda in 1989. As they all come equipped with their own unique skills, the team produced many doujinshi early on of Captain Tsubasa and Saint Seiya but then eventually started creating their own original pieces. They released classic titles such as Tokyo Babylon, X, and Magic Knight Rayearth, all of which were successful and only helped to provide more momentum for the team.
However we simply can't speak about Clamp without mentioning their heavy hitters such as the award winning Cardcaptor Sakura, which has gone on to sell millions and is also a popular anime, Chobits, Clover, Tsubasa: Reservoir Chronicle, and a heavy fan favorite, xxxHolic. One thing that truly separates Clamp from any other mangaka is that they never stick to one method, always coming up with new directions to take with their stories, showing no disregard for sex or gender, and drawing inspiration from real life events such as fate, and soulmates.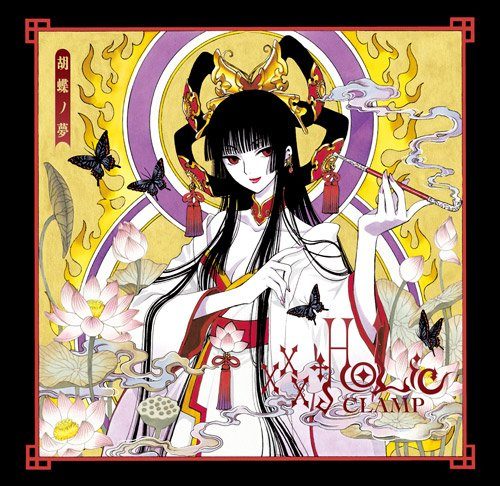 ---
Final Thoughts
The shoujo scene is certainly not going away anytime soon, and we expect it to only evolve over the years especially with the likes of Clamp leading the way. In spite of what many might think about the genre, shoujo definitely has a lot of charm and does a great job of illustrating the importance of love and relationships, while further emphasizing that gender should have nothing to do with how much you enjoy something. Which shoujo mangaka do you favor the most? Is it one of those on our list, or perhaps you have another to add to the mix? Let us know in the comments section down below and be sure to follow us on social media to spread the word!
As always, if you want to know about all the latest buzz straight from the bee's nest in Japan, be sure to keep it locked here at Honey's Anime.
---